We turn ideas into our bicycles
For Travellers and Urbanites
These bikes have morphed from the classic on-road touring bikes we've been making since 1981. They've become adventure bikes or "all-road" touring bikes. Wider handlebars, room for bigger tyres, lower gears, and bikes that can take harsher use. But they remain the classic Australian on-road touring bike. Perfect for the times when you are a traveller.
But you don't have to travel far to find rough roads. In the city, Schwalbe Almotion tyres are a real advantage too. Likewise, a dynamo lighting system is ideal in the city where it's safer to leave your lights on all the time. If you are out riding and it rains, mudguards are kind to the cyclist behind you. And the Tubus rear rack you want on your trip is just as good when you grab some things on the way home from work. You'd rather not have to lean your bike, so you'll appreciate the stand.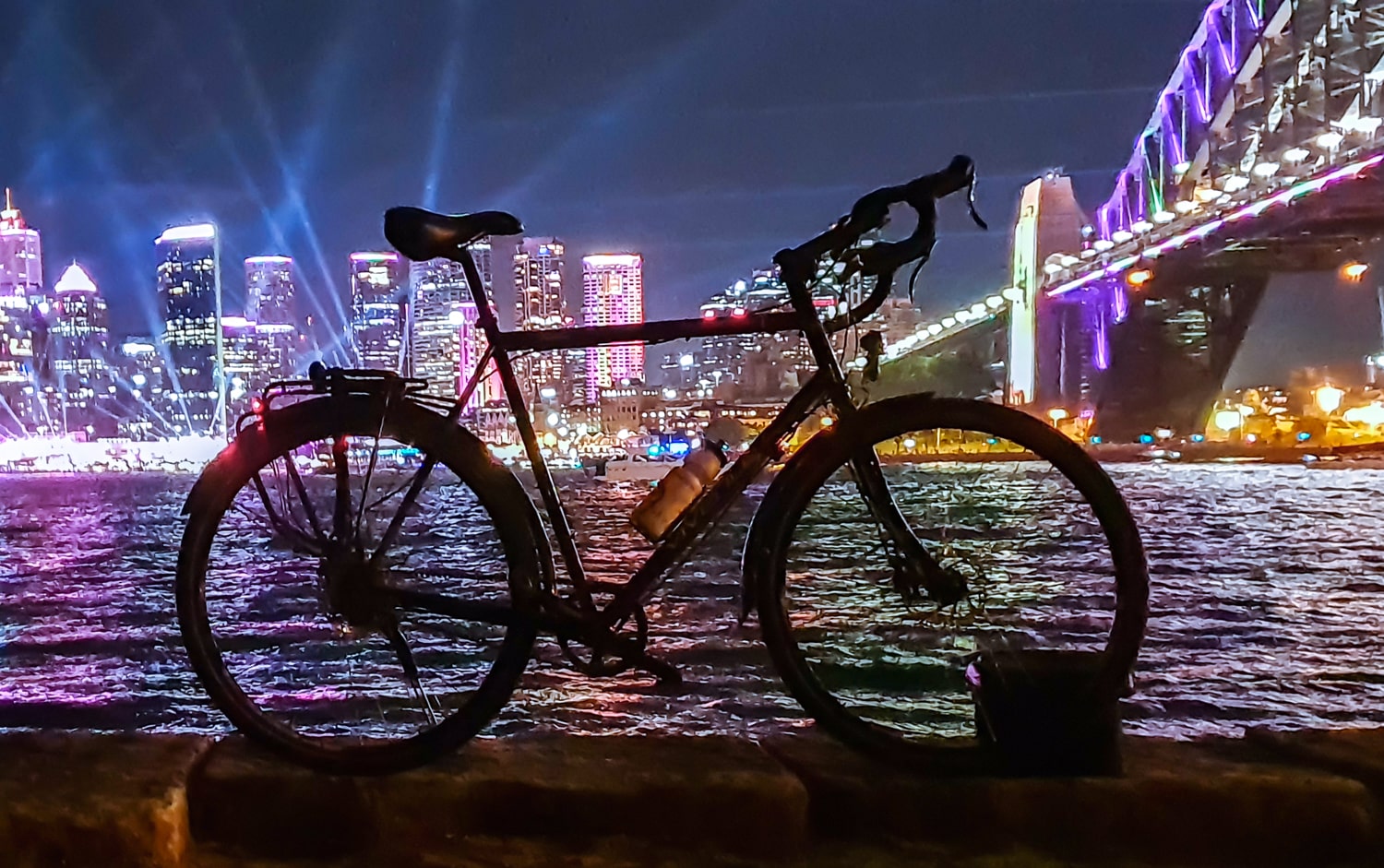 Vivente bikes are designed for distance, trail and urban touring alike. With their Busch & Muller lighting system and rust-proof chromoly steel frames our bikes are ready night and day to take you anywhere.
Vivente Bikes Are Strong
We do everything possible to make bikes tough and long lasting. They are reliable, durable and not fragile. They are 'notch-proof'. Frames and forks are electrostatically coated, even on the internal surfaces, before painting. All tubing is chromoly steel.
Beauty in Form
Enjoy the elegance of careful and thorough design. Vivente combines functionality with simple beauty to give you the greatest satisfaction and enjoyment.
View Details