Considerations for Touring Bicycles
The bikes in the World Randonneur Series have been meticulously designed to ensure maximum safety, comfort, efficiency, usability, durability and strength. From our study and experience of the available technology, our conclusions are in the bikes. We have compiled discussions about what we have found.
Your World Randonneur doesn't require a manual to be used but we're fans of information and learning so want to share ours with you. Read up on some finer details of VWR bikes here.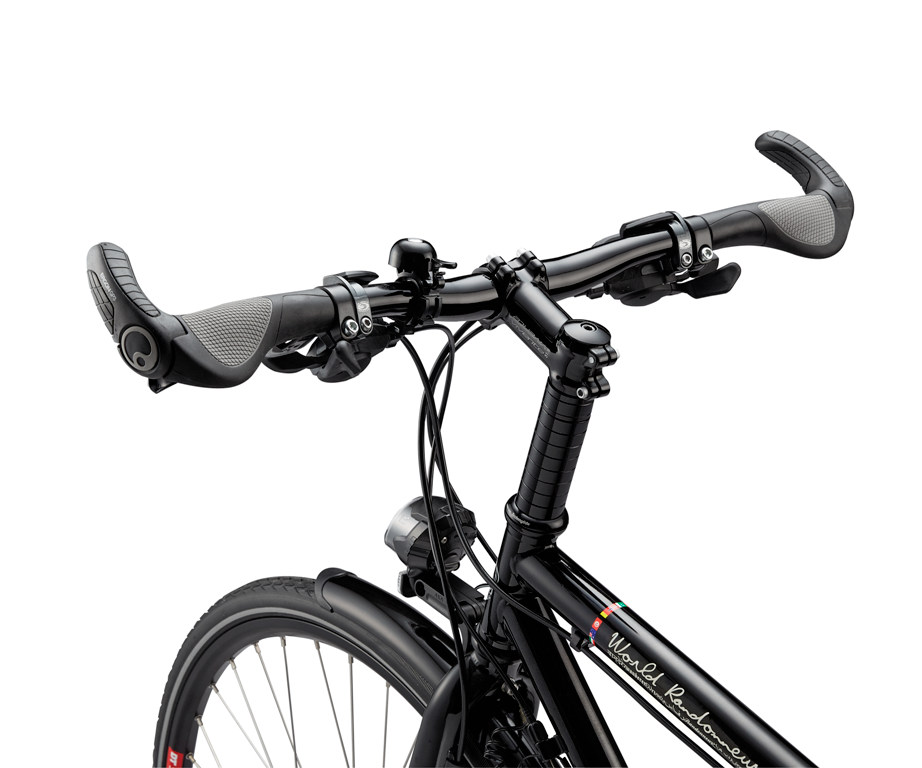 Handlebar Options
The way we hold onto our bike is more of an issue when we ride several days in a row and for hours at a time. Being able to change position, especially the part of your hands you are resting on, and the angle of your back, makes a big difference.
Some sit-up handlebars are flat and almost straight. By adding a 25mm rise and an 18 degree back-sweep you are now able to slightly rotate these bars to find your ideal and most comfortable position.
Gear Systems
Essentially, a gear system allows you to vary the number of times you need to turn the pedals for a given distance travelled…
Brakes
Most Vivente models are fitted with hydraulic disc brakes as they offer superior braking performance, control and durability and can be maintained and repaired in even the most rugged environments…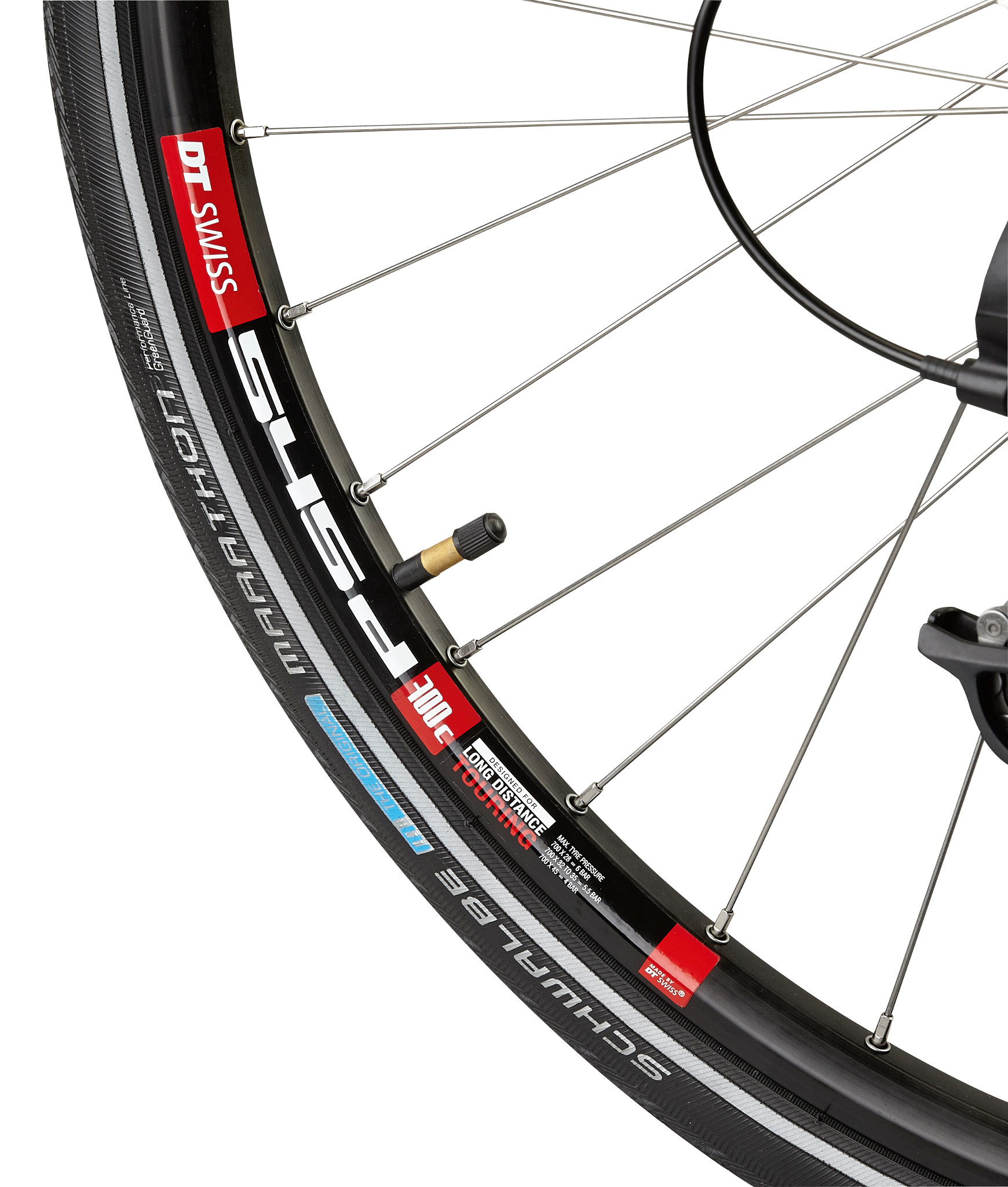 Wheels
Our wheels hold us up and roll us over the surface. They take the initial impact from the road and are designed to absorb much of the shock. Special spokes, rims and tyres are made for loaded bikes wanting to travel basically anywhere and everywhere. The strength of the rims is especially important because damaging one would be an extreme inconvenience on a touring bike.
Frames and Forks
The frame and forks are the heart of your bike and the most important part of it. Bike frames are mostly designed for general use which doesn't include loaded, open-road touring. What specific things should be factored into frame and fork design for a long distance bike?
Electrical Systems & Lighting
We design bikes that are ready for touring and lights are a key part of them. Even if you ride mostly in daylight, you still need lights. For example, tunnels sometimes just appear. Along the Fernleigh Track at Newcastle or on Black Sea coast in Turkey or anywhere in Japan.
VWR bikes from 2015 use the AXA Luxx70plus. Not only is the brightness of this light impressive, but it also features intelligent beam technology which ensures optimal light distribution, based on bike speed.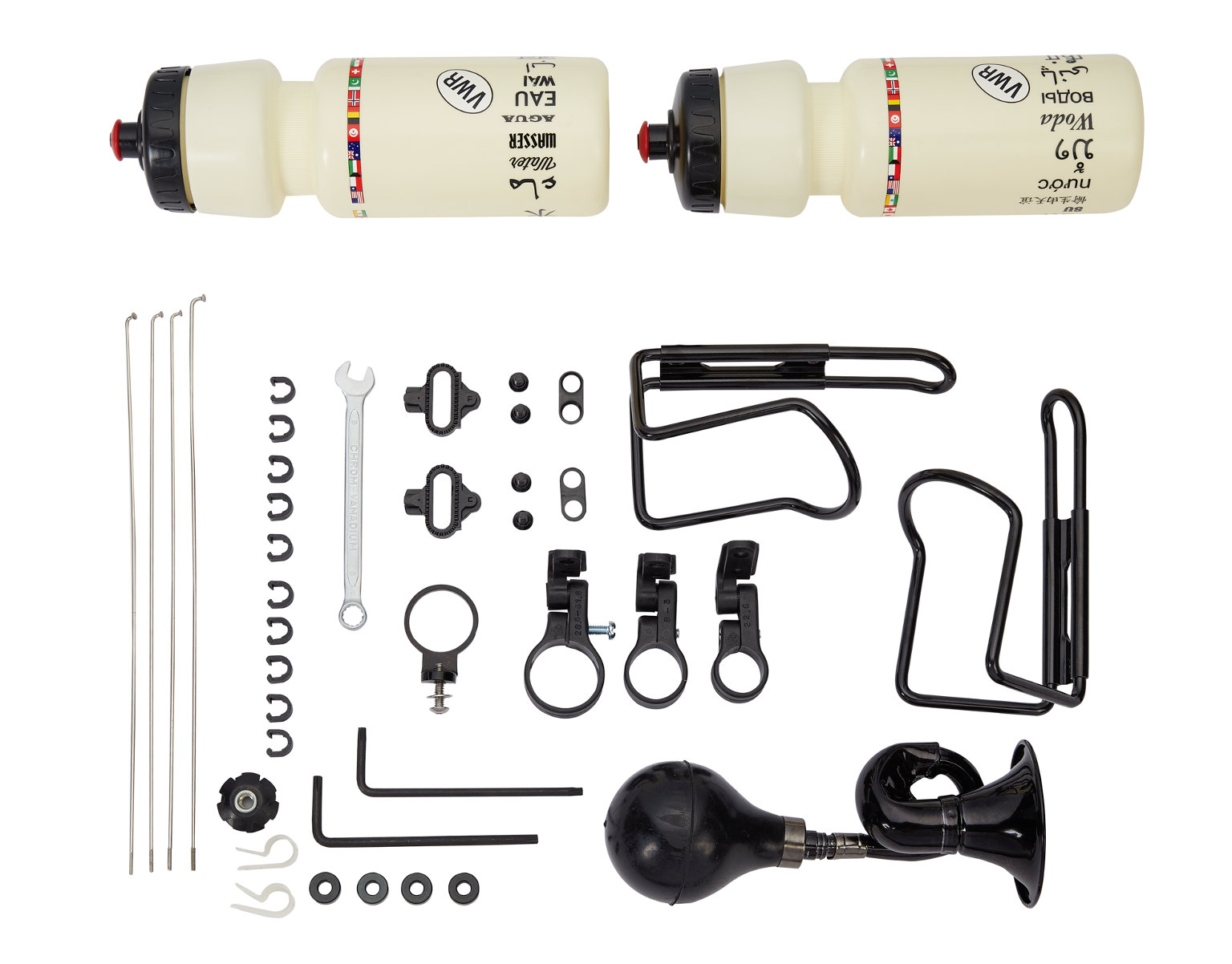 Other Features
VWR bikes are fitted with Tubus Logo Evo rear racks. These are made from Cr-Mo steel, giving them greater durability than alloy racks. The rear panniers are mounted low to improve bike handling…