All Vivente World Randonneur bikes are made to a rigorous standard to ensure their quality meets high expectation. Our touring bikes can be used for your morning commute or your off-road adventures and will not let you down.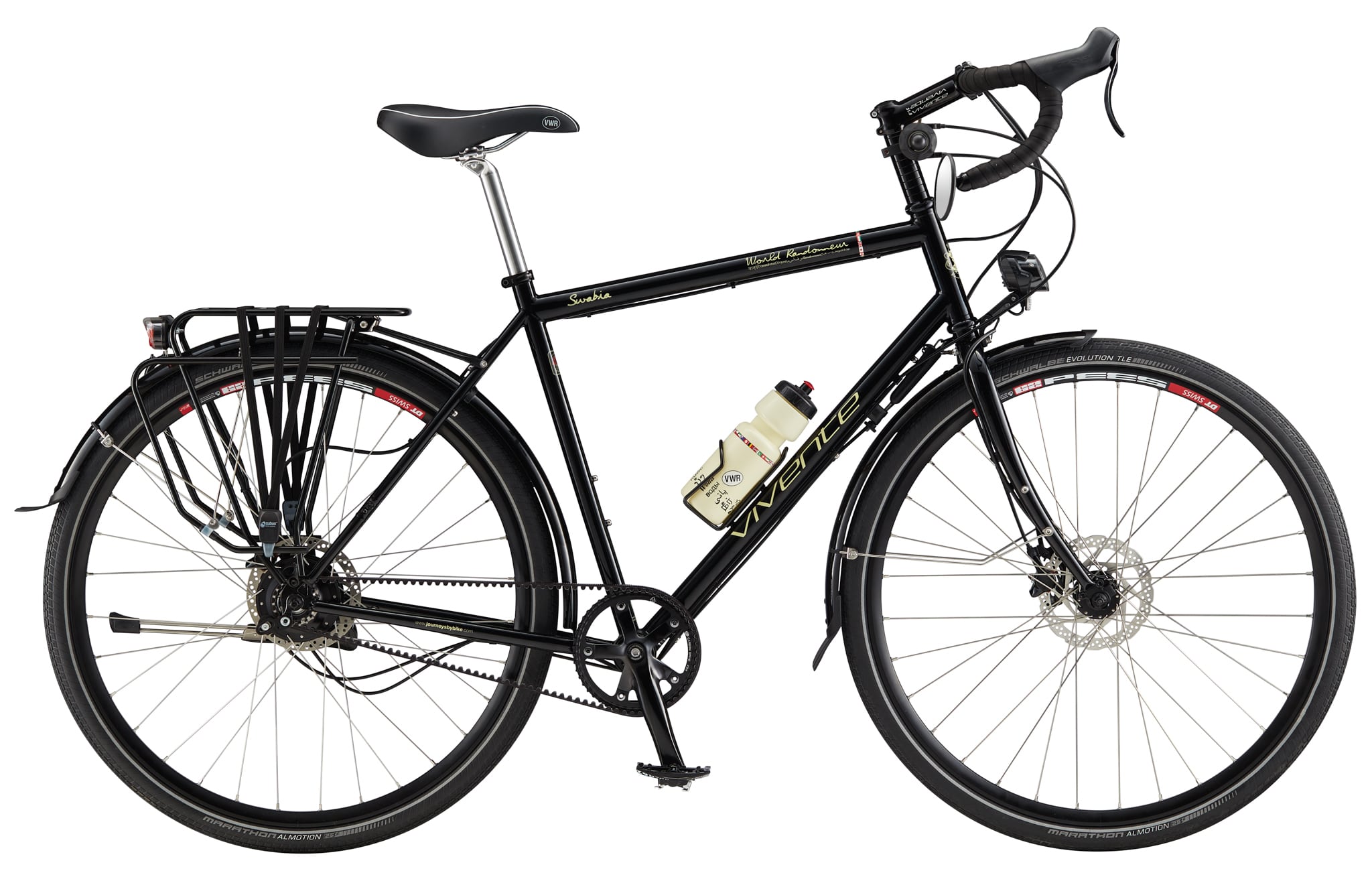 Swabia
Our finest touring bike. For lovers of speeding down the never ending road. Built for maximum speed and longevity.
Flared out Drop bars
Rohloff internal gear system with belt
Mirror, integrated lighting and more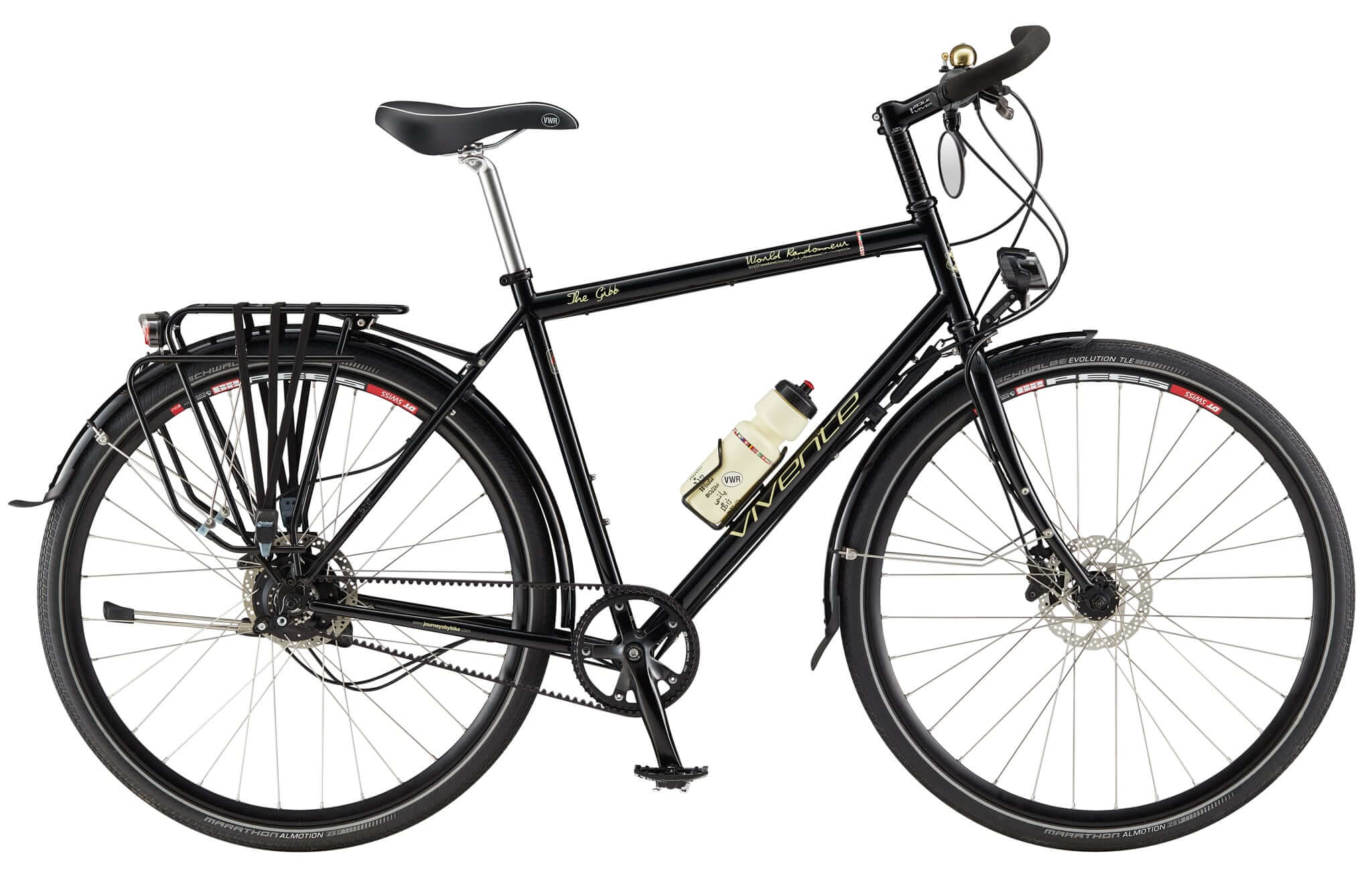 The Gibb
State of the art. Comfortably ride around the world on The Gibb. Utilise the alternate wrist positions to stretch your body while riding.
Trekking Bars for a comfortable sit-up position
Rohloff internal gear system with belt
Mirror, integrated lighting and more
We Focus on the Functional
We just want your bike to be comfortable, safe, versatile in use, easy to control, and to always work. It is inconvenient to get punctures and have parts wear out, whether you are commuting or touring. But with our touring dedication we pay maximum attention to things like strength and reliability. Our bikes are made to serve you. We think we are facilitating you to ride more.
For details about our earlier models please review our Recent Models