Drop bars to improve downhill and long distance aerodynamics
Sugino triple crank set with 547% range
Mirror, integrated lighting and more
Stock subject to availability Price may vary with location
More Features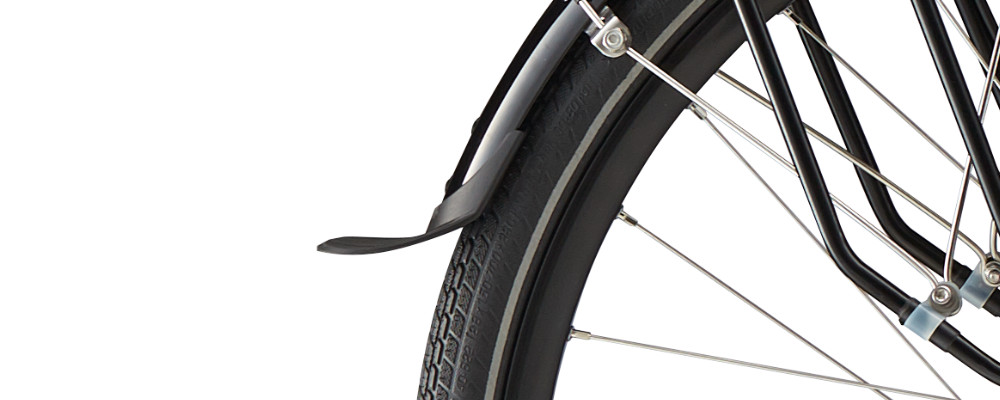 Mudguards
Mudguards, also known as fenders offer you protection from debris and water that you tyres might pull up from the road. Our mudguards are sized for both 26" and 700C wheels.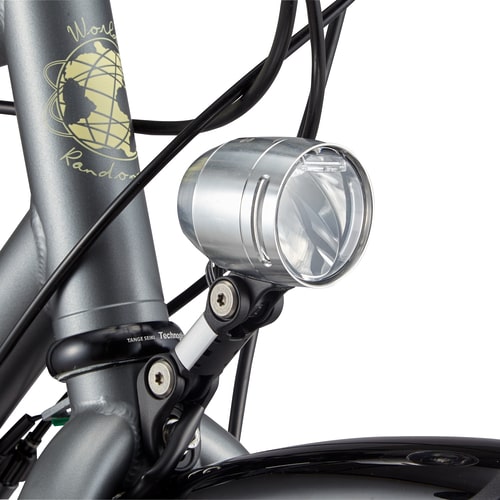 Integrated Lighting
Vivente bikes are equipped with a front light powered by a dynamo hub. No batteries required. Touring without a front light can result in legal issues in some countries. Ensure your touring bike has lights.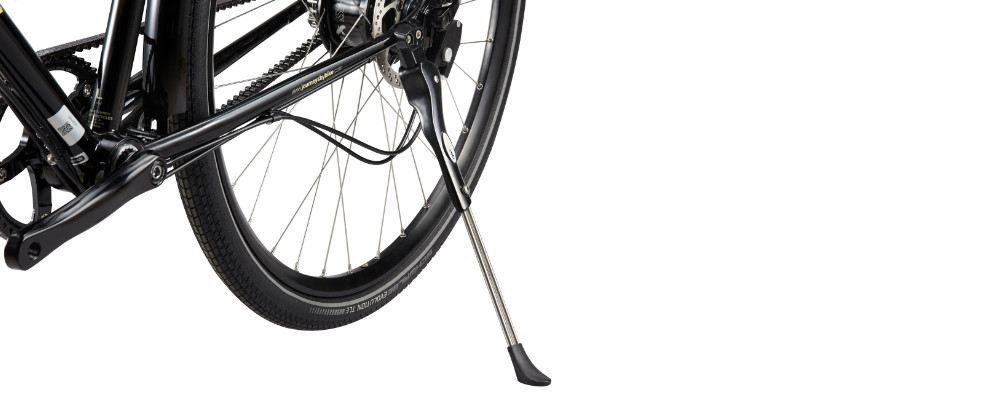 Kick Stand
At only 365g this sturdy touring bike kickstand will let you prop your bike up anywhere. This kickstand is pre-installed and designed to allow your bike to stand even when it's fully loaded with luggage and gear.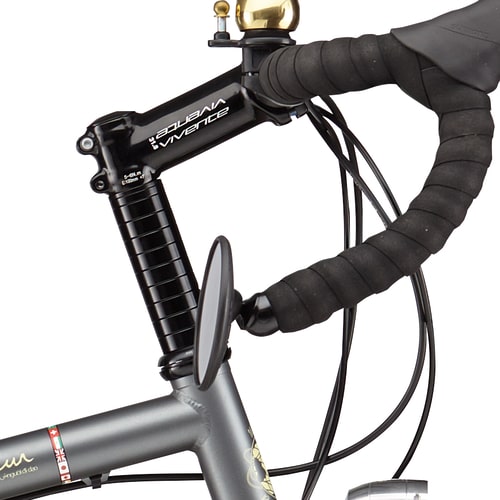 Bike Mirror
All Vivente touring bikes come equipped with a bike mirror. We believe safety is a major concern and our Busch & Muller bike mirrors provide excellent visibility with their extra wide field of view.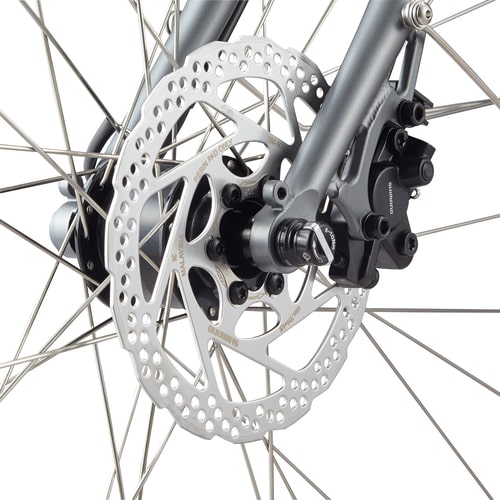 Front Thru-Axle
Thru-axles provide some additional safety on your rides by attaching your wheel to the frame more securely without a lever. Vivente thru-axles allow the wheel to be more accurately placed which will keep the disc brakes aligned.
Order a Vivente World Randonneur Today
Even though they have been designed in Australia, Vivente World Randonneurs are world bikes. The time put into them, just like every component, is from around the world. So, it is fitting that you can buy them from anywhere around the world.
Purchasing options are dependant on your location. See the page linked below for ordering options.