A ride across the Caucasus between the Caspian Sea and the Black Sea and up to Erzurum on the Anatolian Plateau.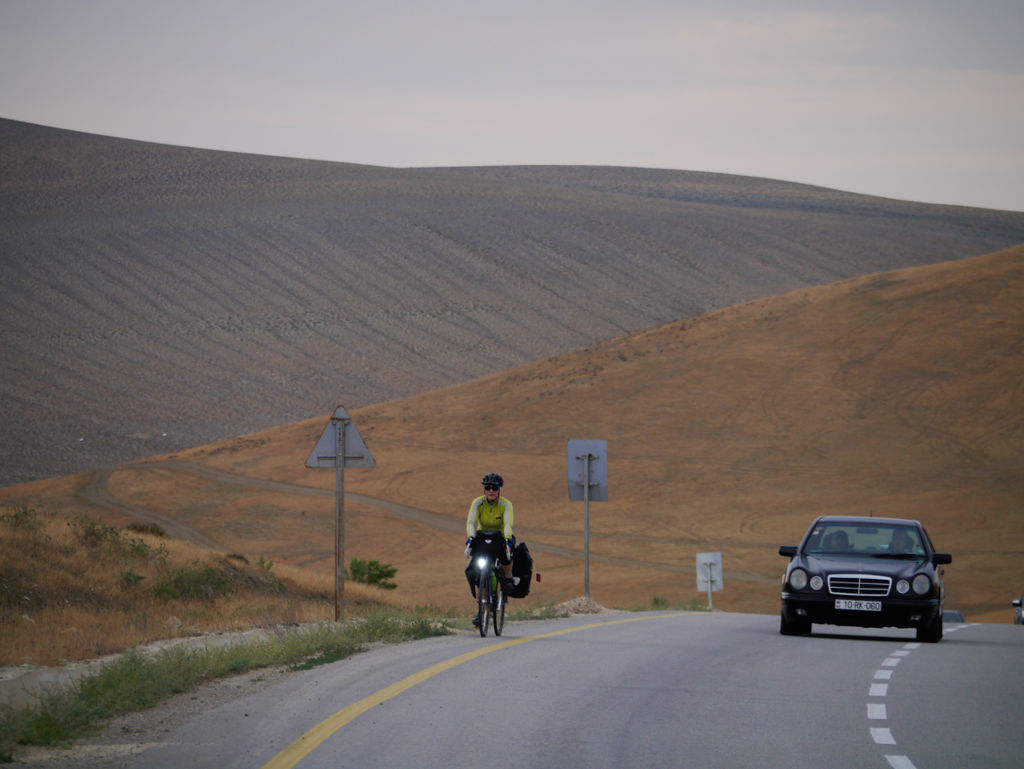 Having arrived in Baku on the Caspian Sea we head west across the desert country of Azerbaijan. The roads are good. Baku itself is awful for cycling but out of the city was fine.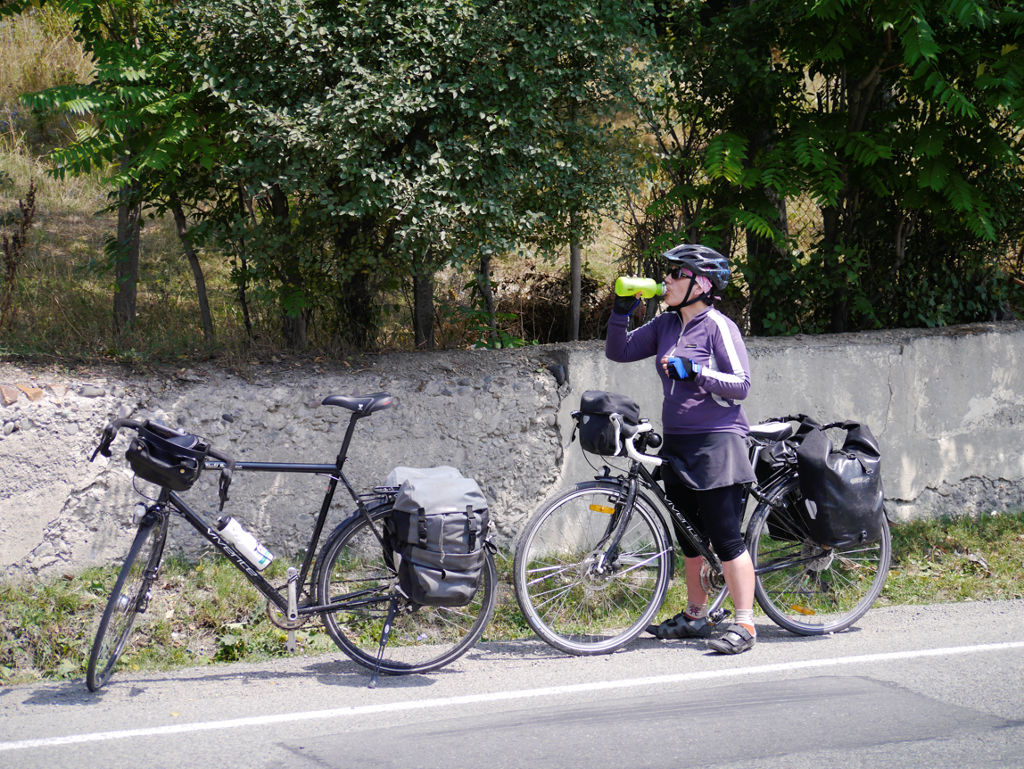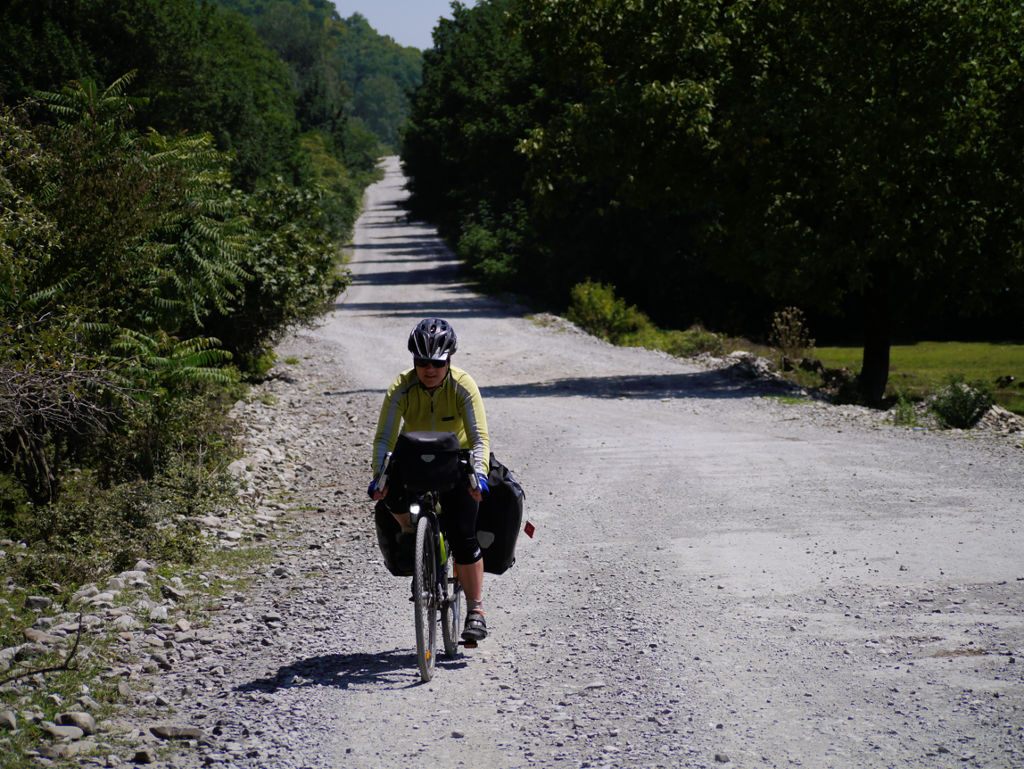 This was an early test ride with a Rohloff hub, using a chain tensioner. This frame also was the first VWR to have a rear kickstand. It was mounted with two 5mm screws. It turned out that 6mm screws were required.
Sometimes its nicer to take the road with no traffic. Lots of Walnuts and Hazelnuts in western Azerbaijan.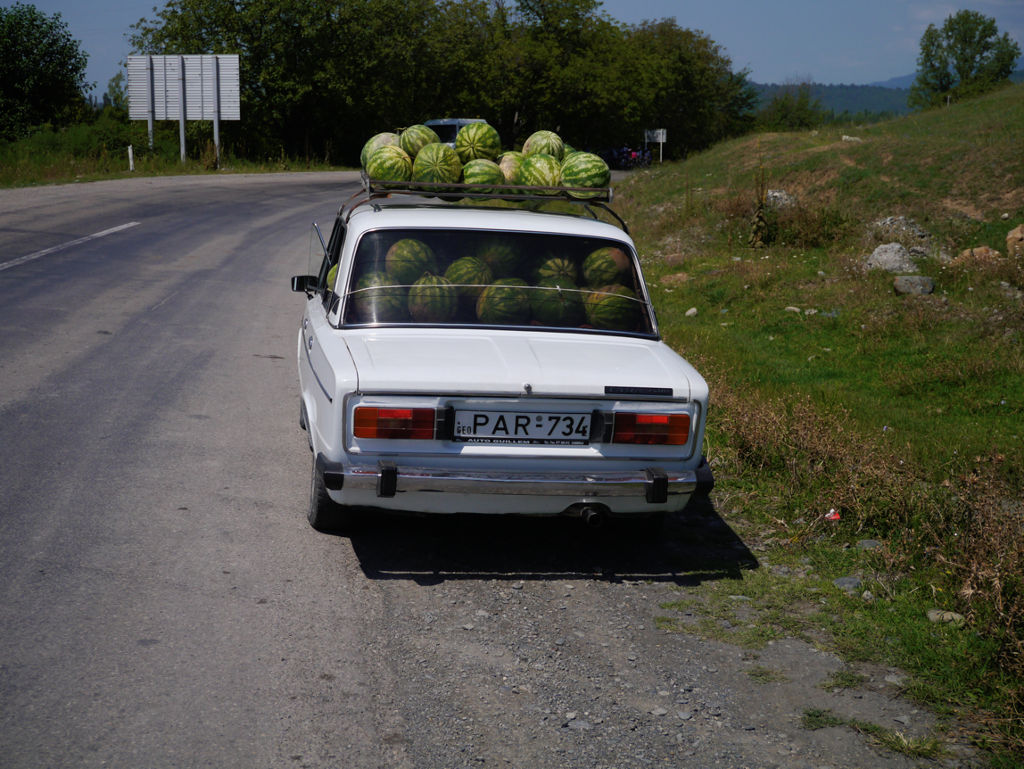 Cyclists are always fascinated by other ways of carrying things around. This load of watermelons was just across the border in Georgia.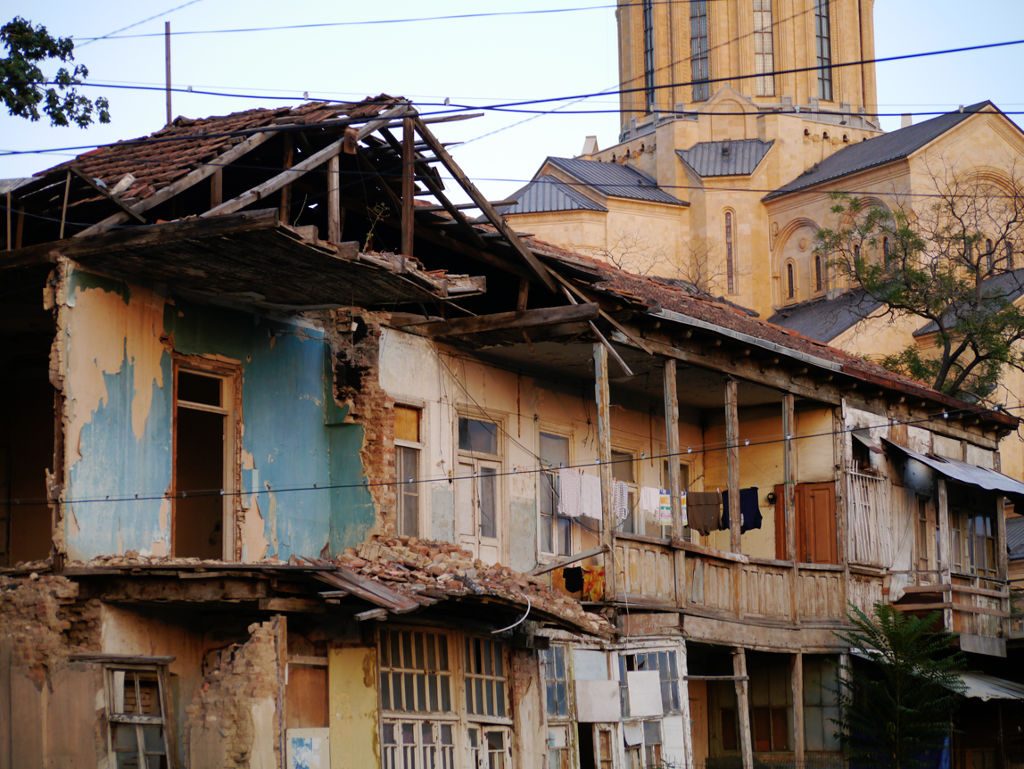 Devastation from a recent earthquake in Tbilisi, capital of Georgia.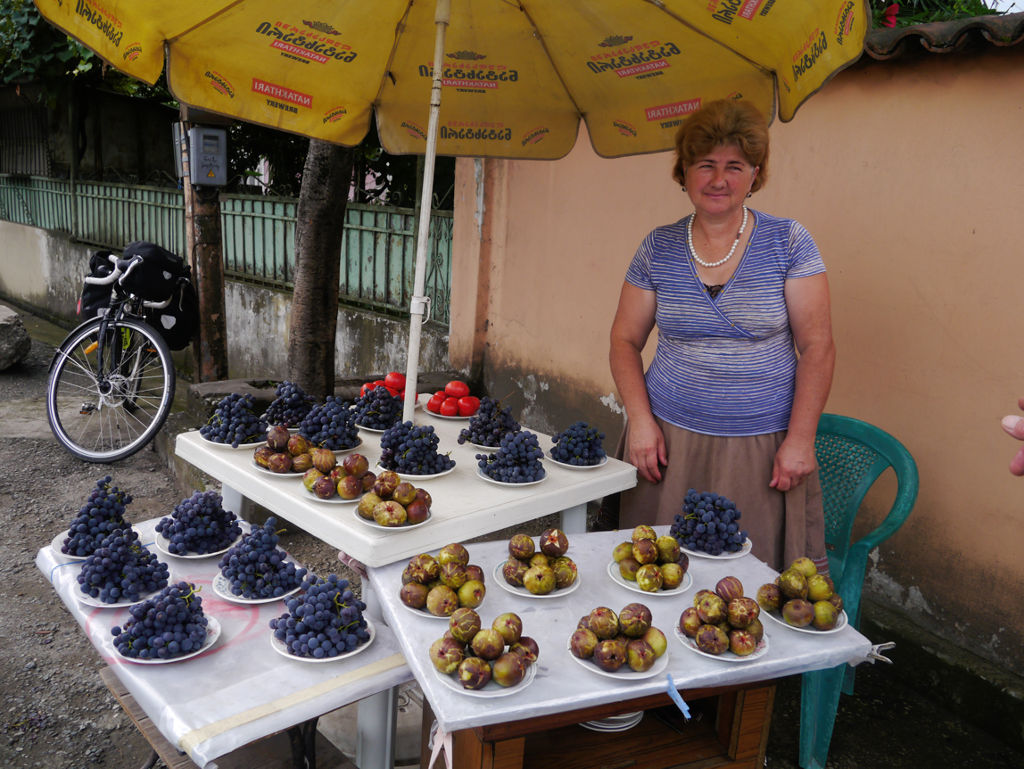 Down on the Black Sea coast, figs are in season. It is mid-August. Some of the best roadside snacks in the whole world along here.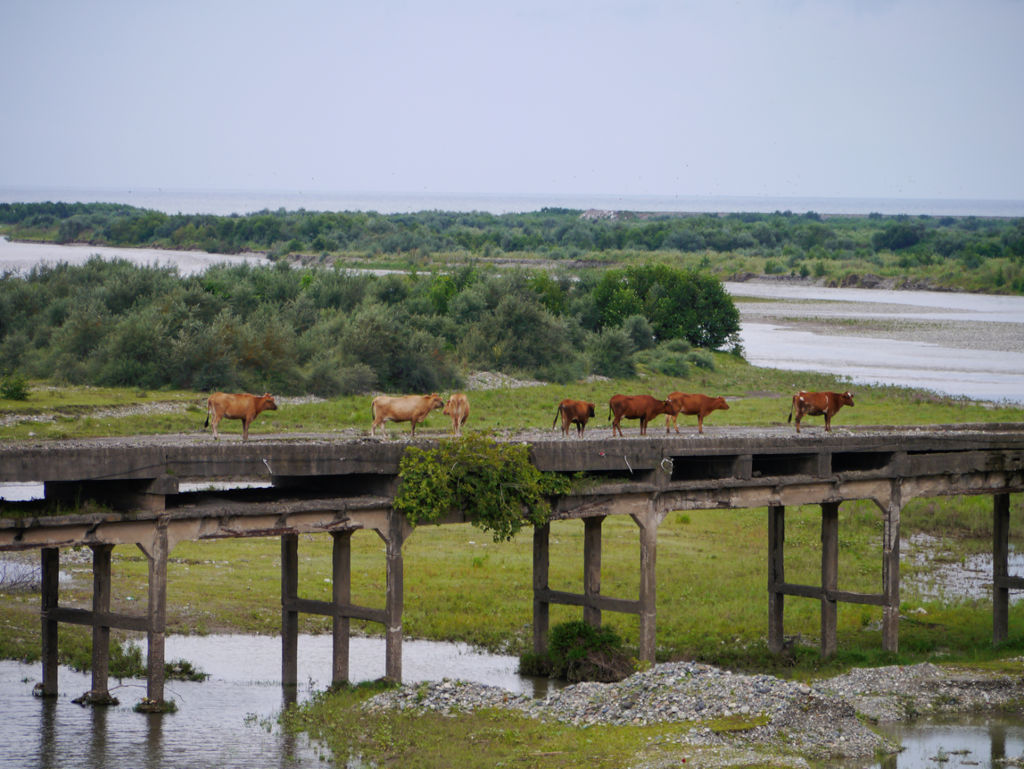 Cows on a decommissioned bridge in Georgia doing their best to amuse passing cyclists.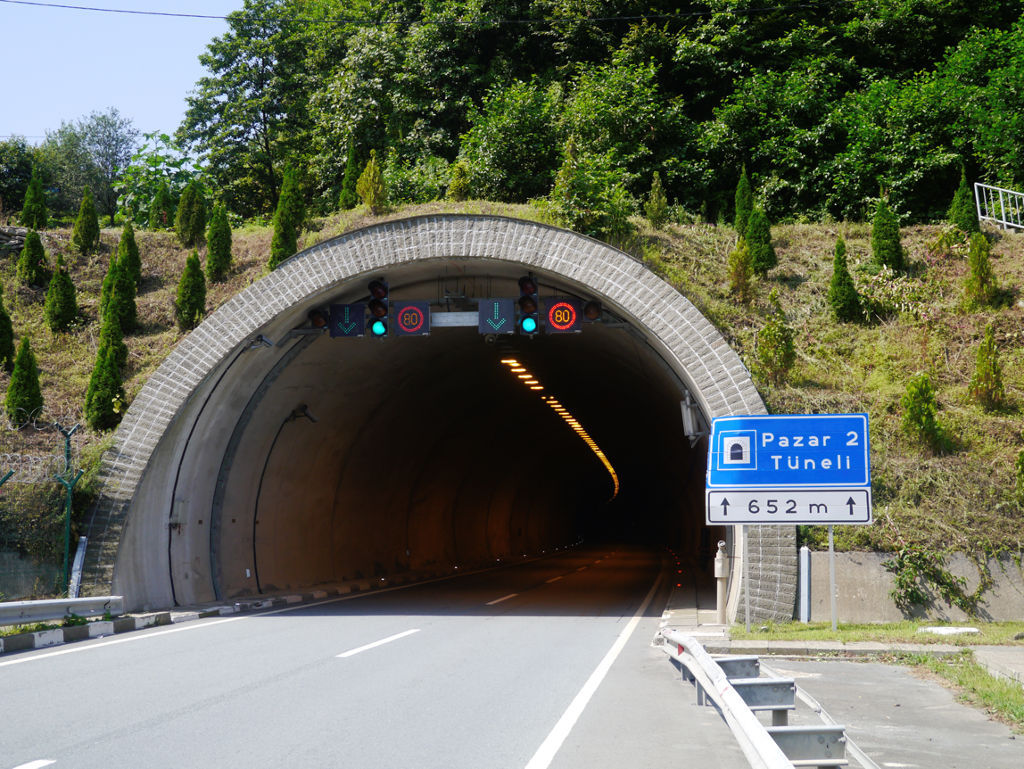 Crossed into Turkey. We will ride on the Black Sea coast to 20km past Rize before heading inland. This coast road features numerous and often long tunnels where touring bikes need lights.
The turnoff to Erzurum, 20km west of Rize. The 1,000km ride from Baku has been a preparation for this climb.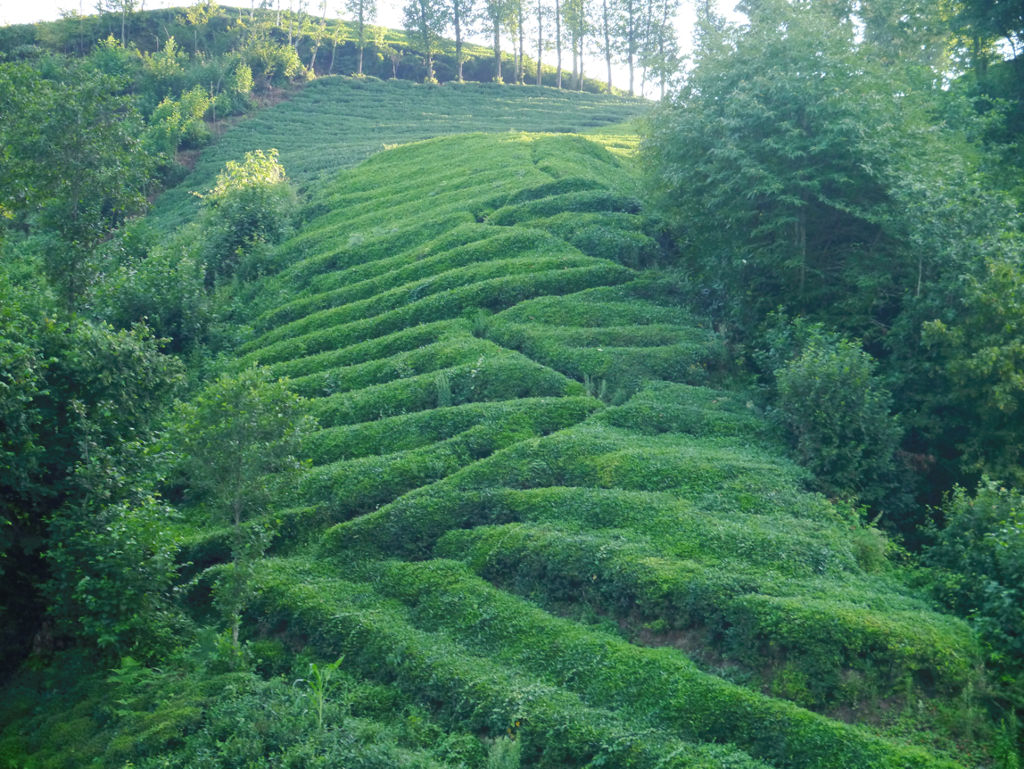 The lower slopes going up to the Anatolian plateau are covered in tea plantations. It is gorgeous scenery.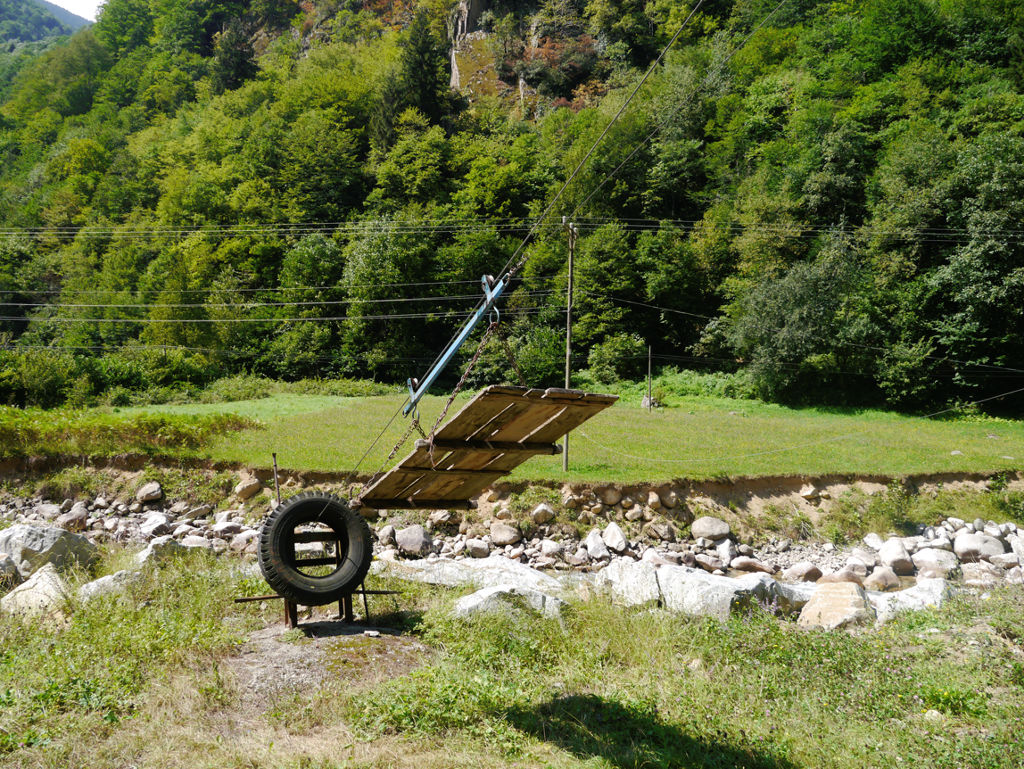 As the country becomes steeper and more prone to avalanches, cable systems are used to deliver supplies to remote houses.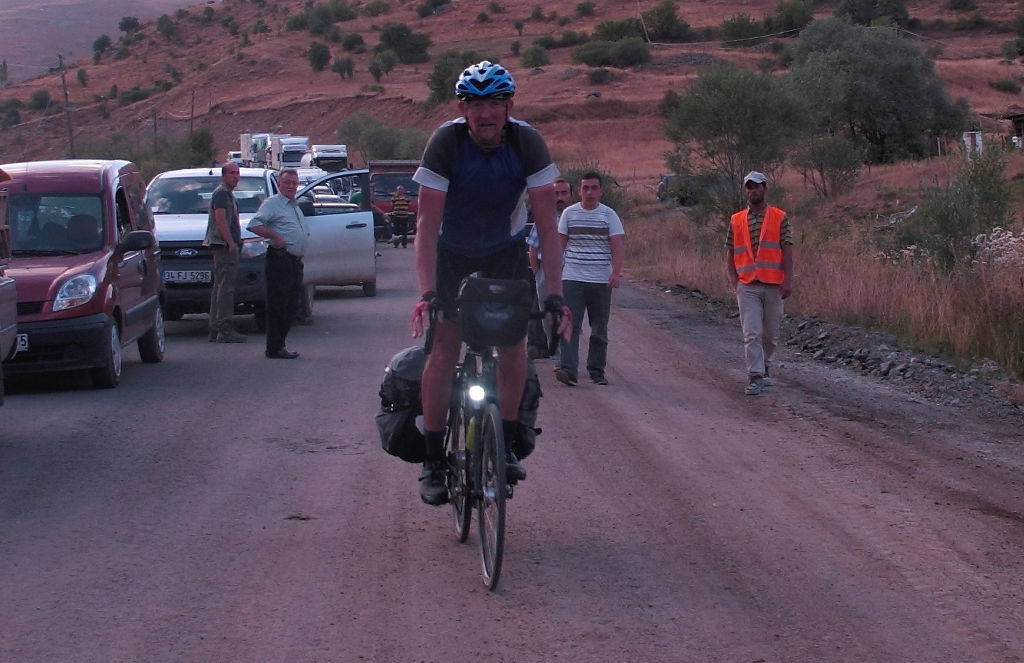 Coming down, we reached a long line of cars at the front of which was a massive avalanche that must have happened a few hours earlier. It was cleared after an hour but the ride to Ispir had to be completed in darkness. A tough ride.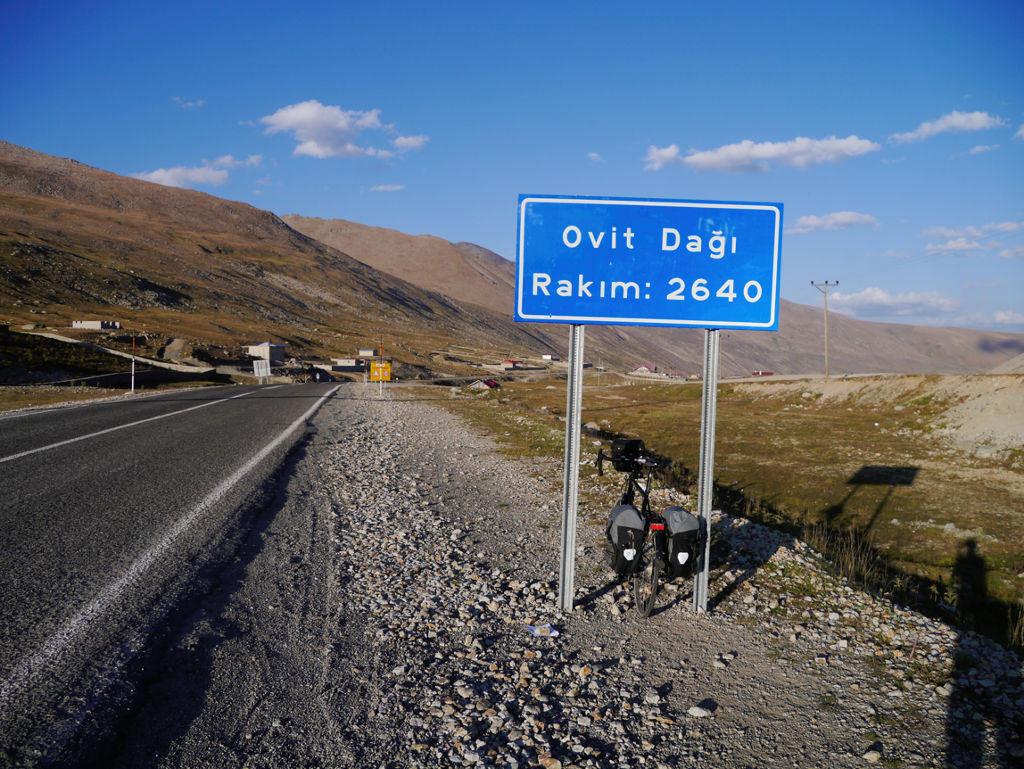 At last. The pass at 2,640m. There was not one meter of level road in the 70km from the black sea. Now it is 40km downhill to Ispir where there is lodging. The Rohloff was fine for climbing but after this ride the chainwheel was changed from 44T to 42T.