After decades of wanting to ride in Africa, Vivente World Randonneur has made a start in Rwanda, home of the Congo-Nile Trail. The trail is mostly on the Congo side. If you just ride the trail you don't cross the mountain that is the actual watershed. But over a few weeks, we ride all over the country, mostly therefore on the (surprisingly) good roads that Rwanda has. One bike has 700 x 1.75" tyres (Smart Sams). The other 700 x 35C (Marathons). No punctures.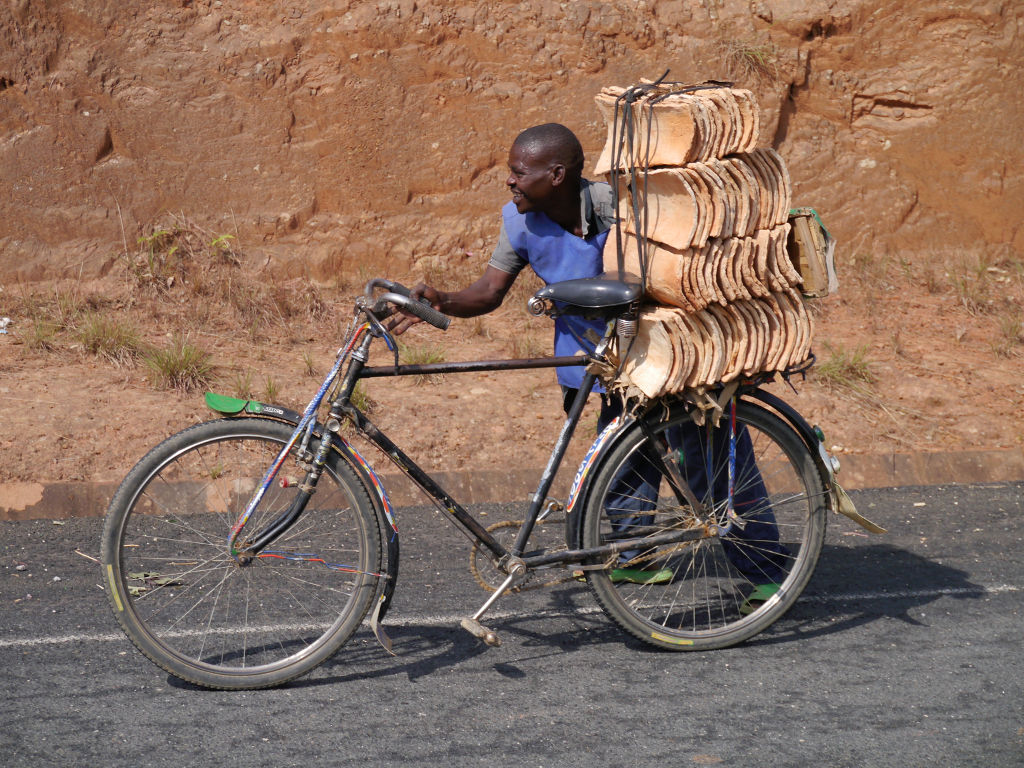 Not long out of Kigali we see that daily life in this very hilly country involves pushing loads up hill. The local bikes are all single speeds. They are really into their bikes.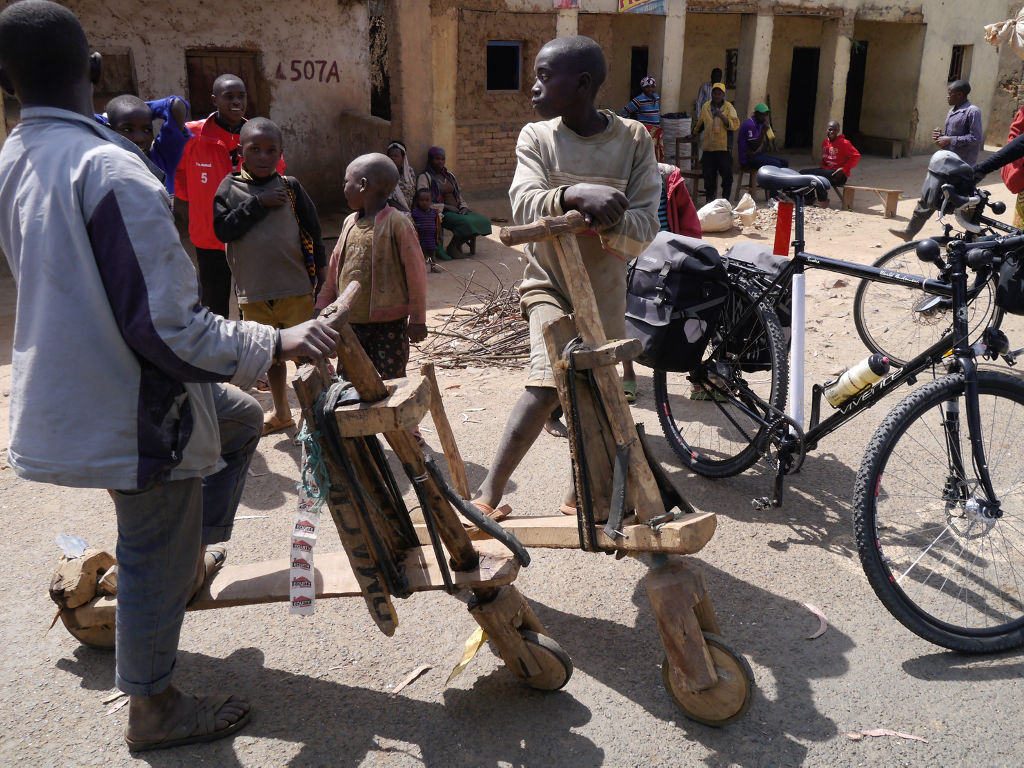 In the mountains the boys have wooden scooters. Some are big and able to carry another boy. They also have other toy-like things they have made basically from whatever they can find. They play endlessly with their scooters and balls and stick-runners.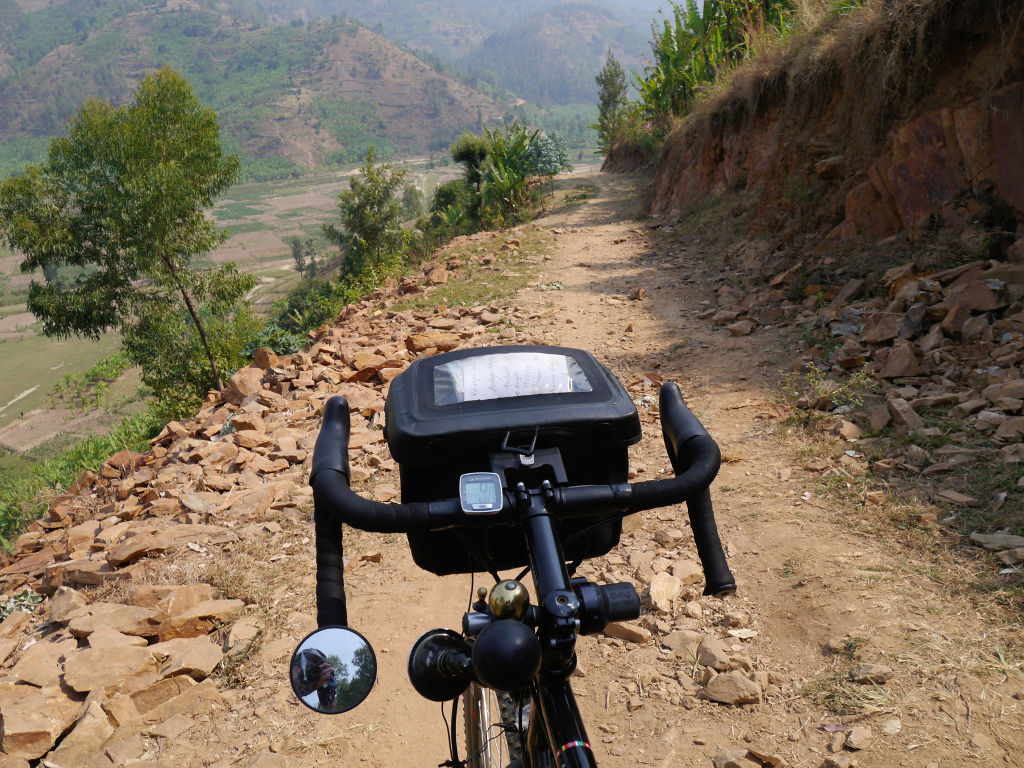 The Congo-Nile Trail follows ridges that come down to Lake Kivu. This is a large north-south rift valley lake. The trail is an idea managed by the RDB (Rwanda Development Board). Lodging can be found along the way. A few bits are tough but most are not.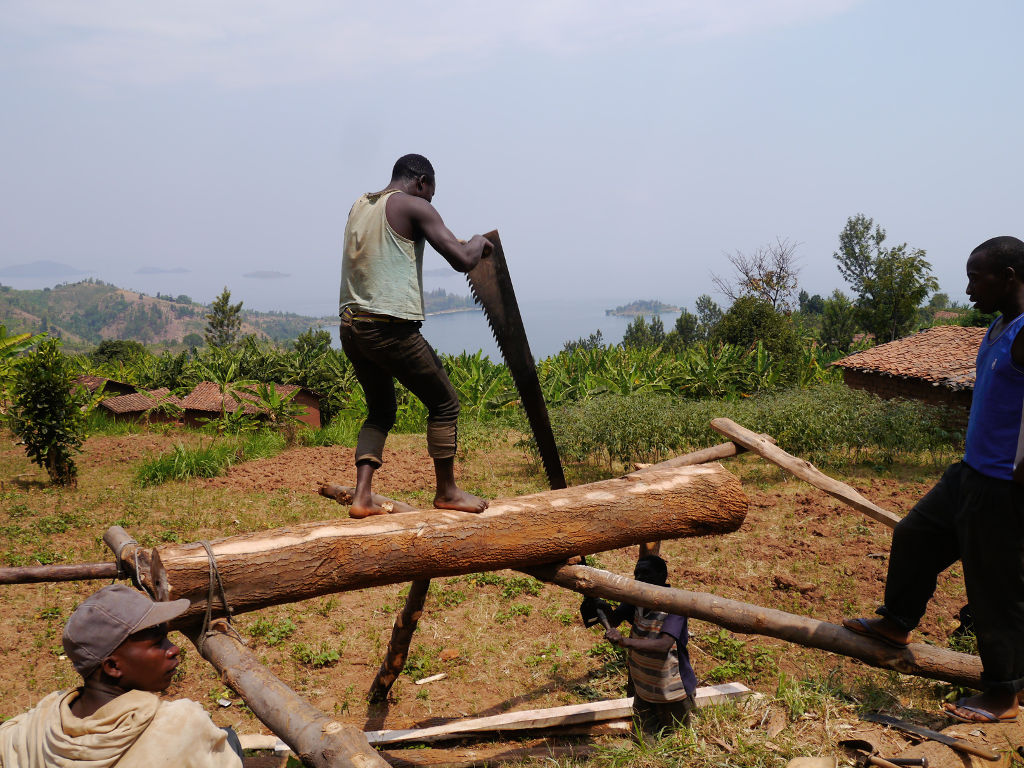 It is great being in a country where things are done by hand. The guy underneath follows a line on the wood, made with a string-line.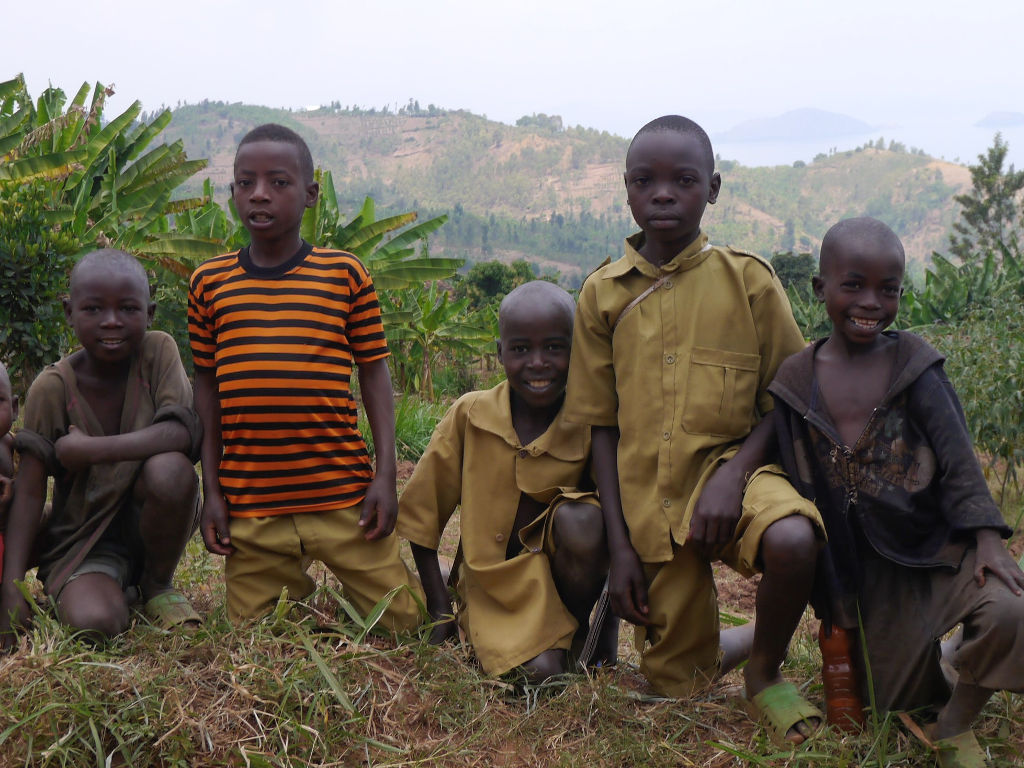 The kids. Along the trail, some of them ask for money. Not in the rest of the country though. The predominant feeling is of deep appreciation. If you are pushing your bike up a rough track, a kid will come and help you push.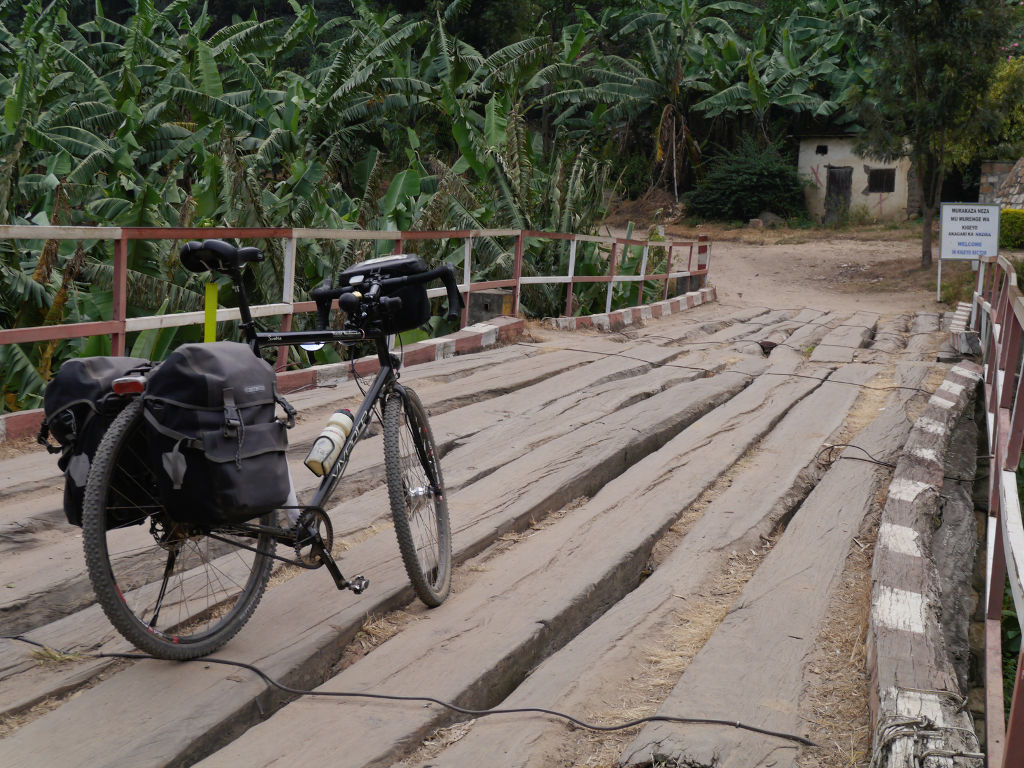 We walked but the locals ride over all the bridges. Even the ones with big cracks in them.
Three shots of the dozens we took of people riding bikes downhill with loads. It's the way things are moved around. There are very few lorries or minivans. On the middle shot they have live pigs on the back.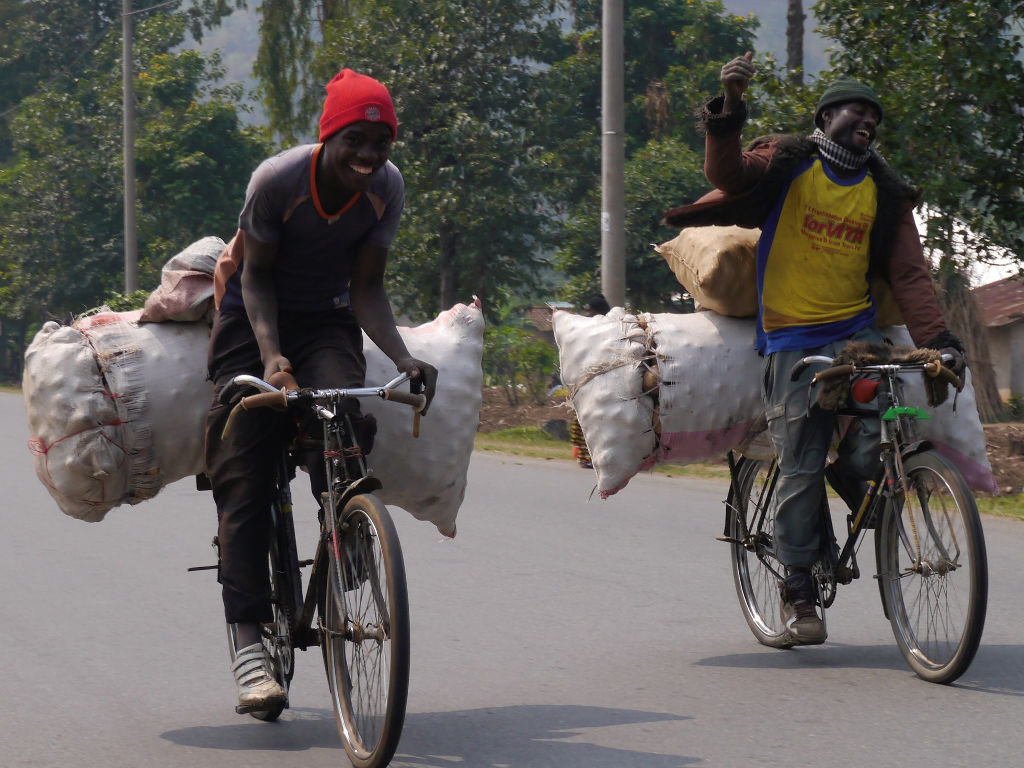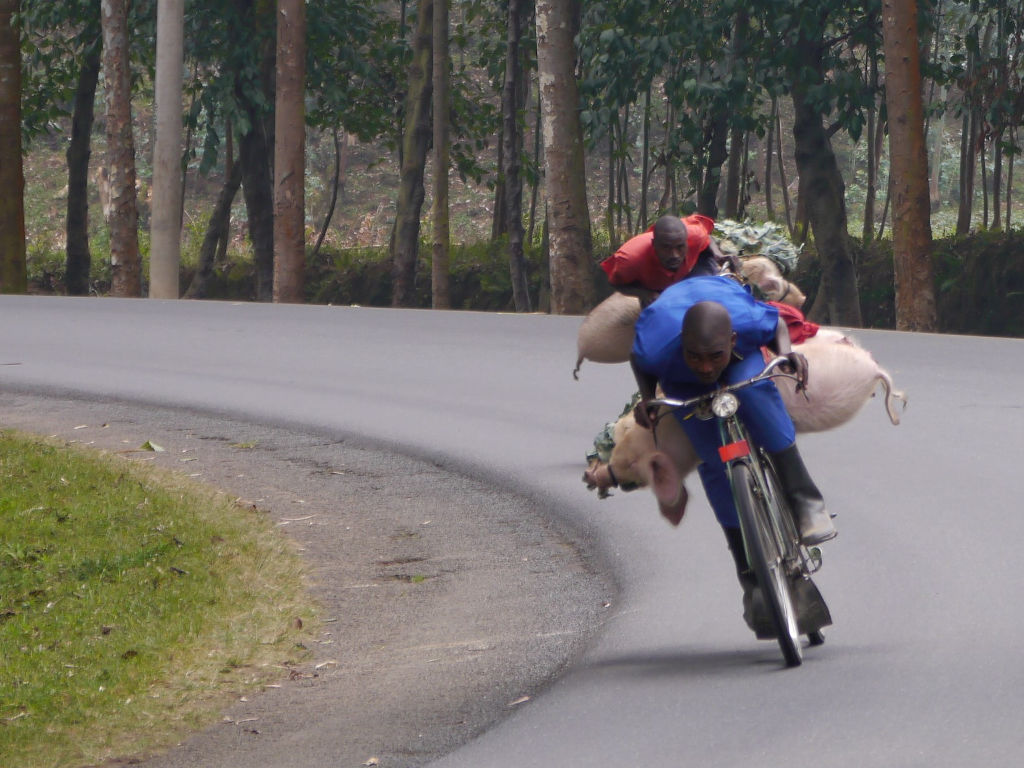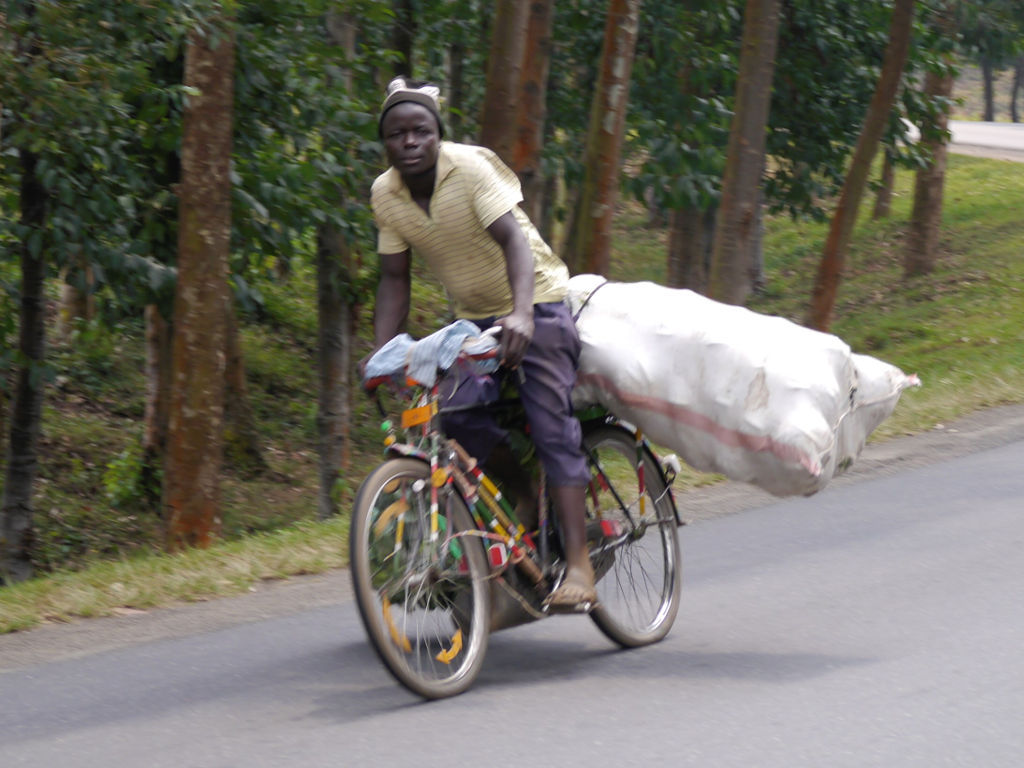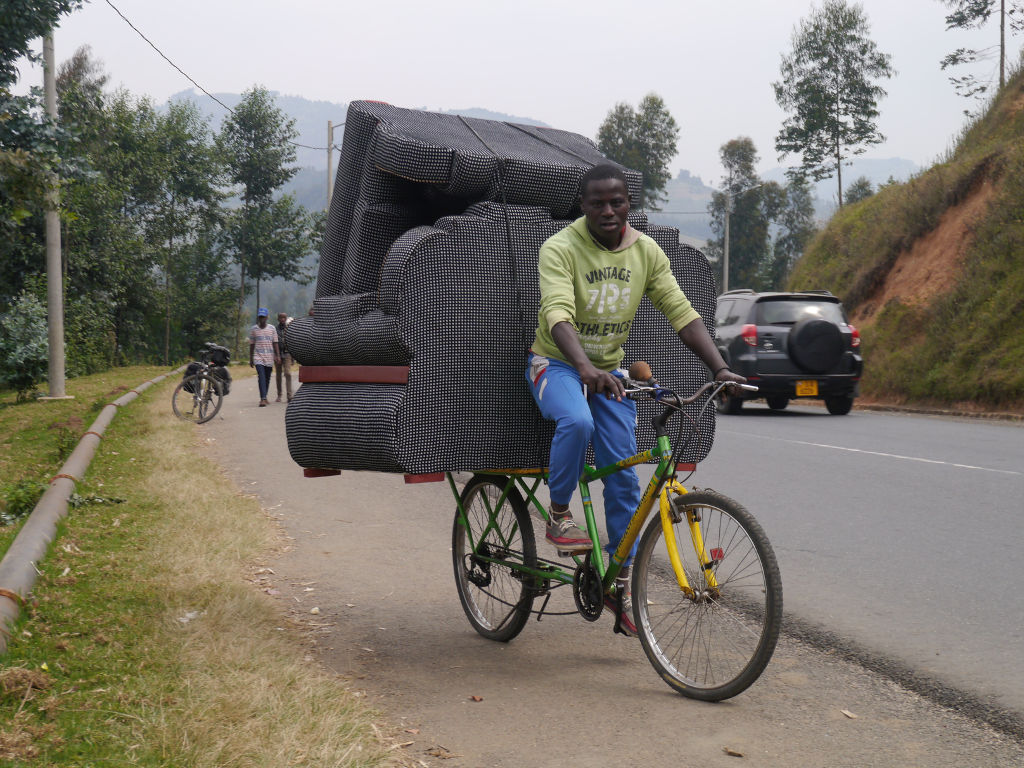 This poor guy SO wanted the shot sent to his friend who supposedly had a smartphone but alas it did not work. How impressive is he!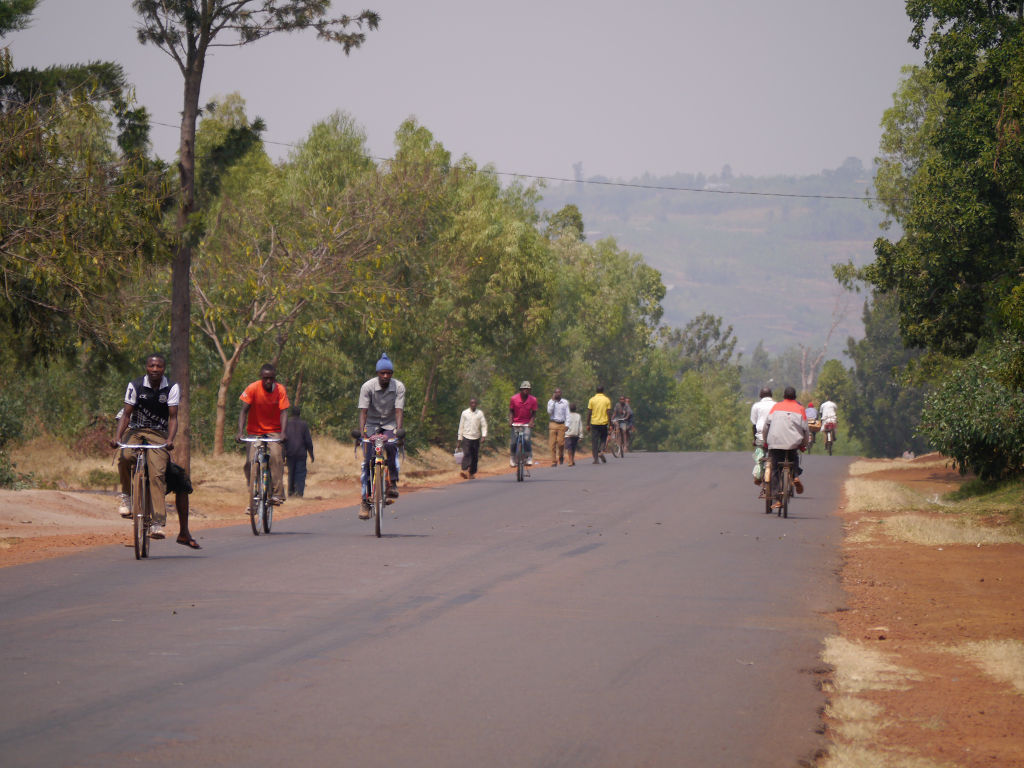 Country roads have lots of bikes.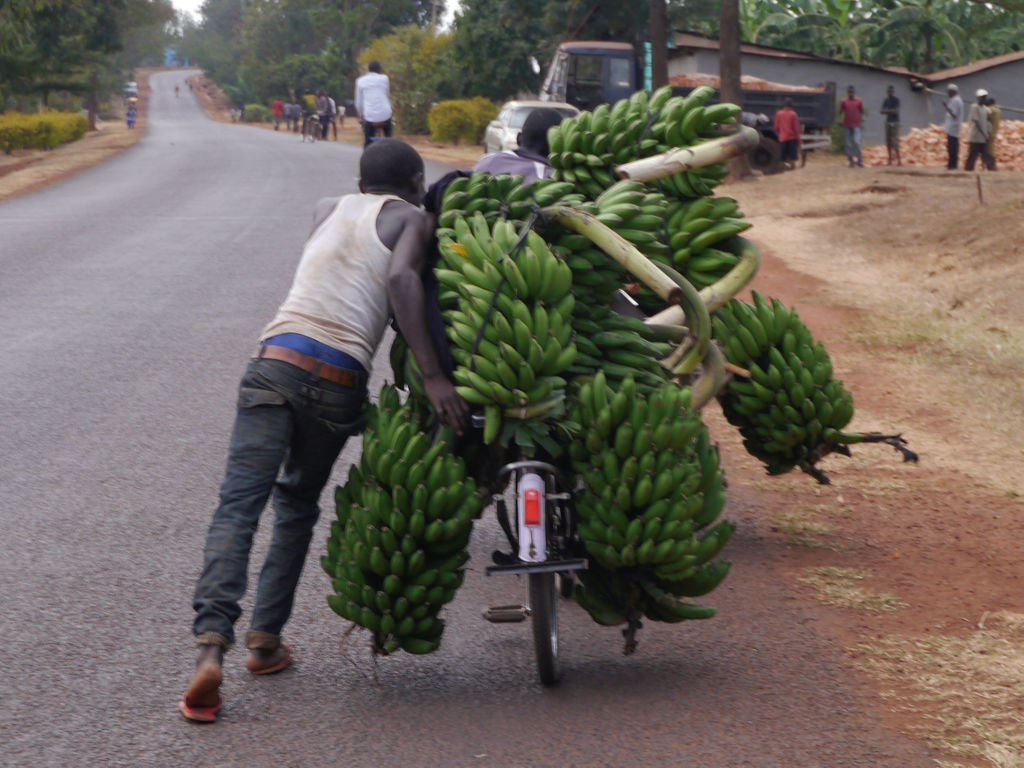 Pushing bananas up hill. I think bananas are worth a bit more at the top of a hill.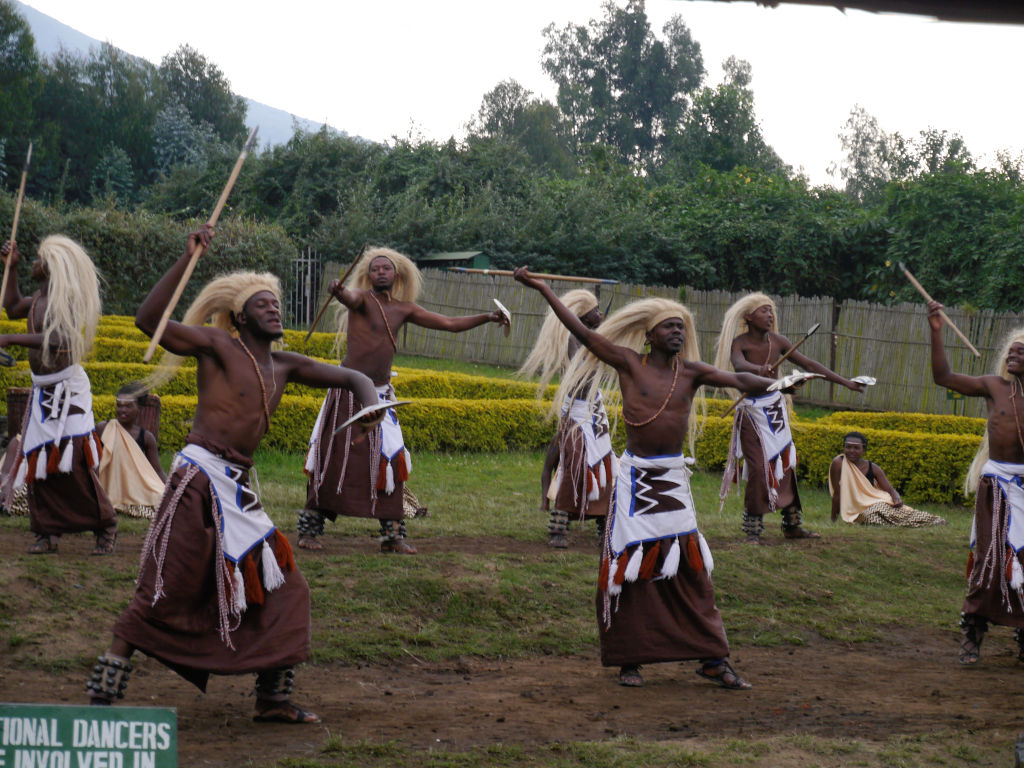 The route. Definitely intending to come back!After arriving back in the capital Kigali we undertake a trip to the northern volcano region to trek to see the mountain gorillas.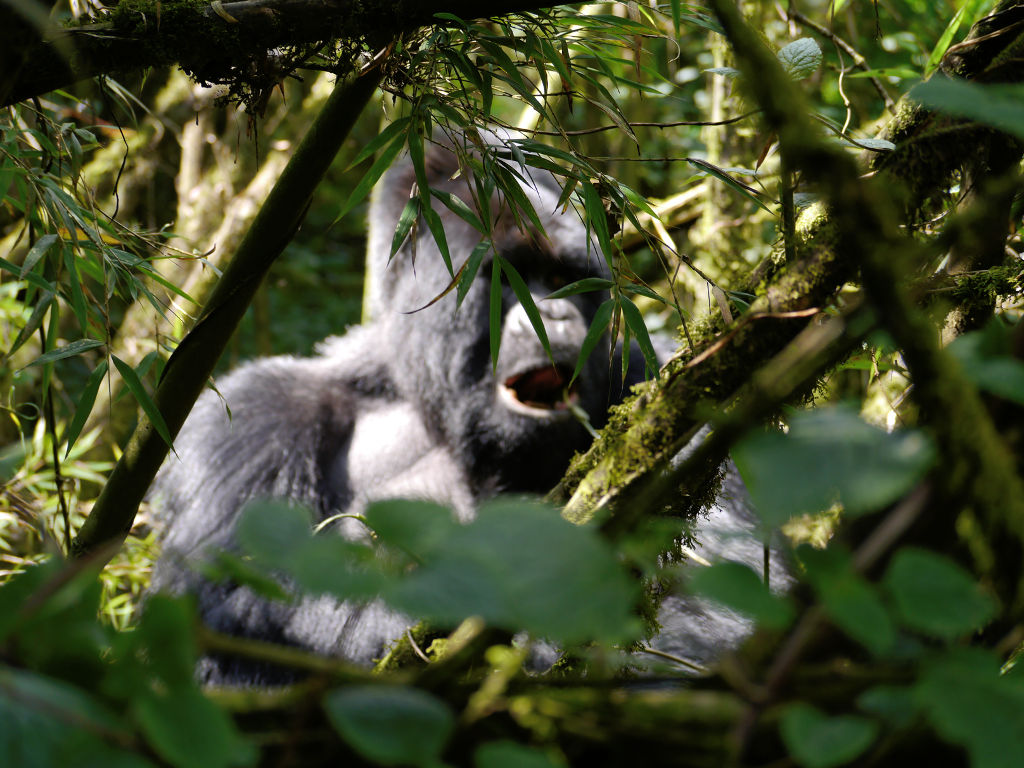 Words can't describe the feeling of being near to these animals. Rwanda has developed this very well and it is an experience of a lifetime.