A Covid-period ride, staying within one state, using walk-on and off public transport to access the route. Wanting it to be easy. We are on Swabia models from 2018 and 2020. Pretty much everything is settled on these bikes. But one of them is running 46-22 Gates sprockets (instead of 50-19), representing a gear reduction in top and bottom gears of 20.5%. That's a lot, considering the normal 20" bottom gear has not been a problem.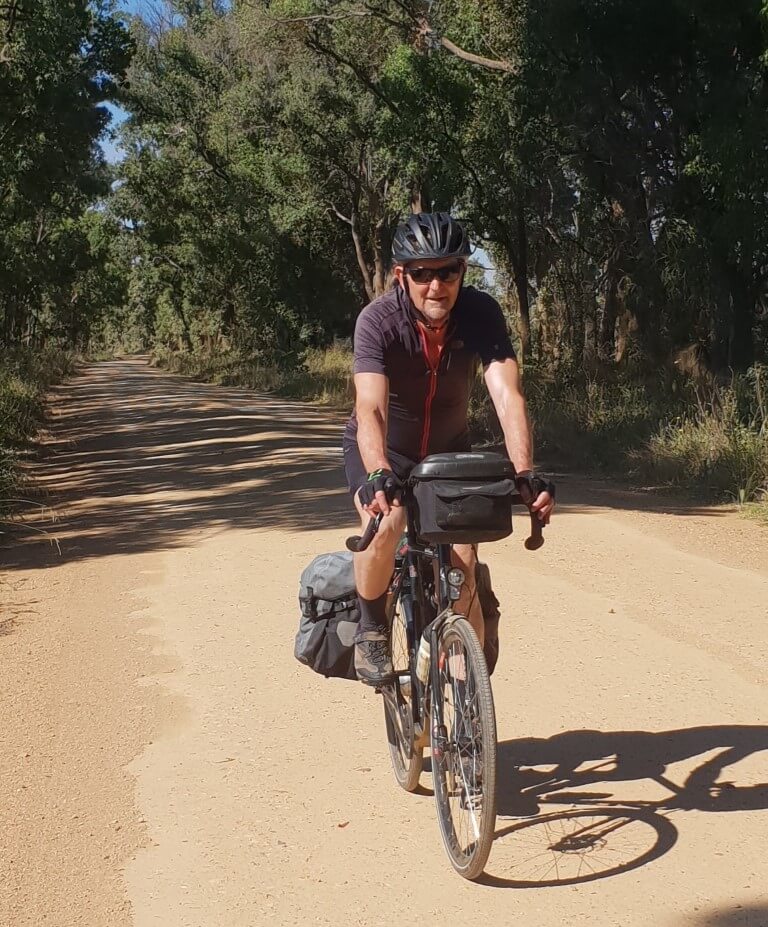 Starting out from Mudgee it is flat and the new gearing is not even apparent. As the ride develops, there are a few times when I'm happy to use the new and remarkably low 1st gear, plus a few times when I would have used the old top gear if I still had it. But on the occasions of good downhill runs where I was now only able to pedal up to 45-46km/h, to go faster I just had to lay down flat. I rolled at up 65km/h a few times, so it is not like I was robbed of going fast.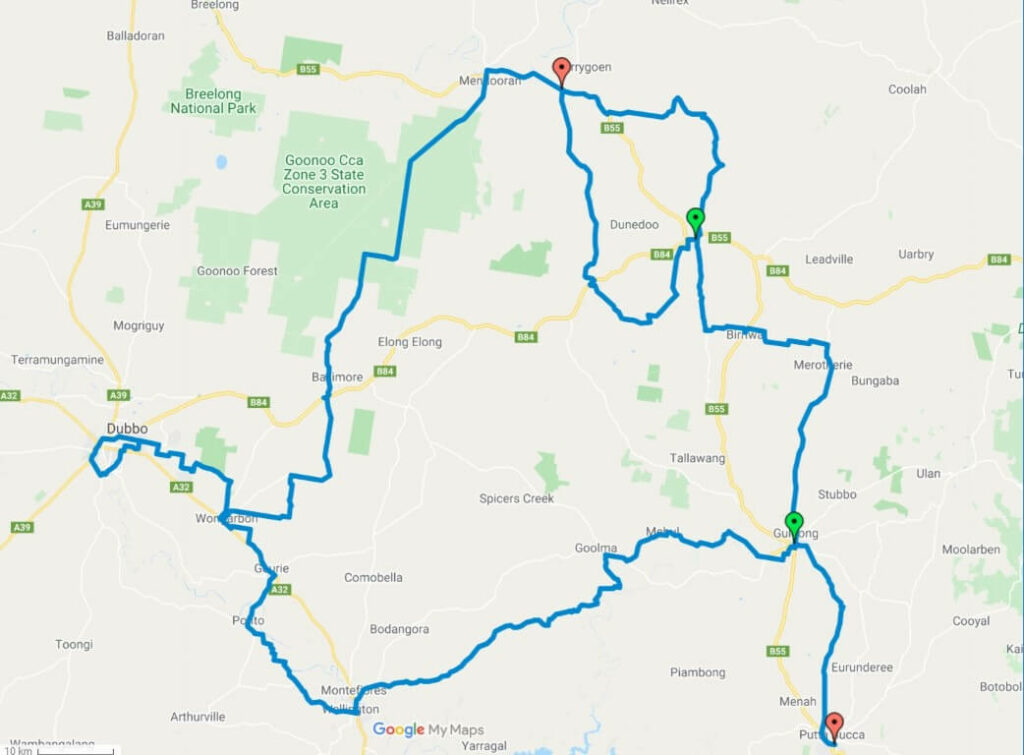 Popularity for this trail is growing rapidly
The 400km Central West Cycling Trail in central NSW. The CWC literature, which sends you anticlockwise from Mudgee, is good. Tracks can be downloaded and viewed in OSM etc. You pass through some tiny places here. Some with only one place to stay (although camping is available if rooms are booked out). Not many people are doing the route in January as it is a bit hot. However, the trail is growing in popularity quickly. It is doable as a family. Very little traffic. No really hard climbs. Distances are 40-80 km a day.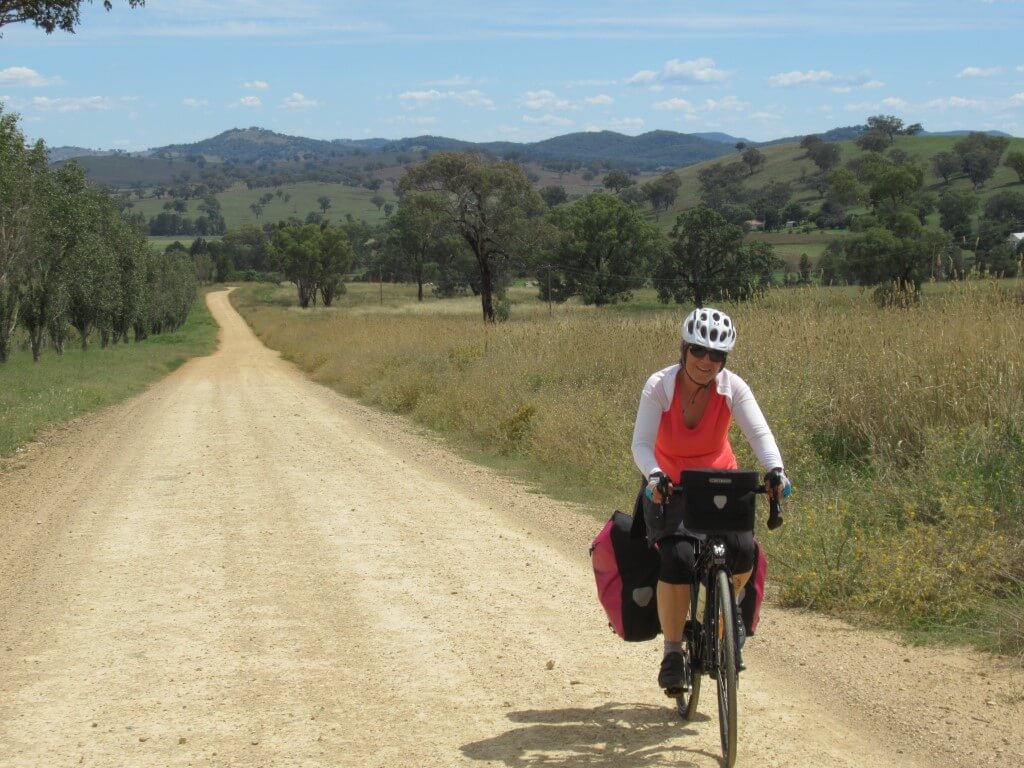 Although it is only a 2-½ hour train ride from Sydney and then a 1-½ hour bus ride, we are out in really isolated country most of the time.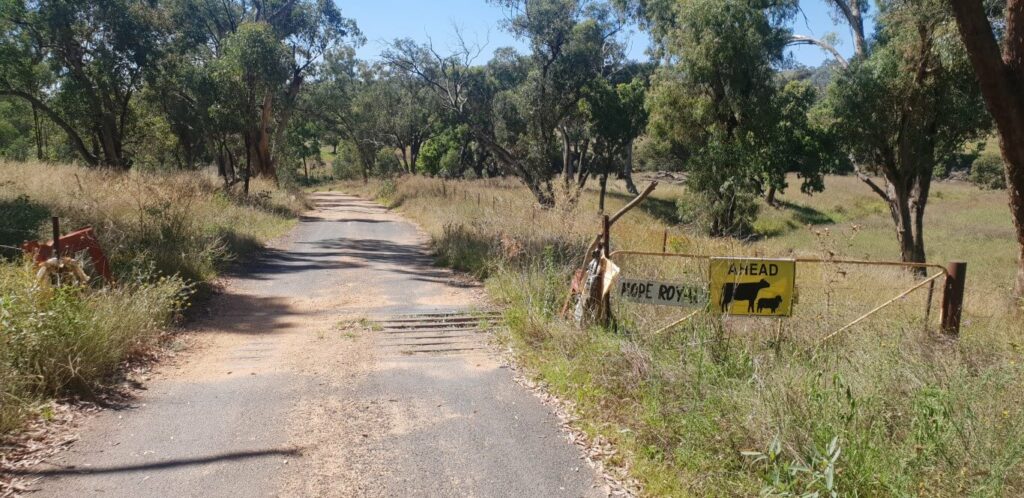 The CWC folks have done a great job finding and mapping these backroads.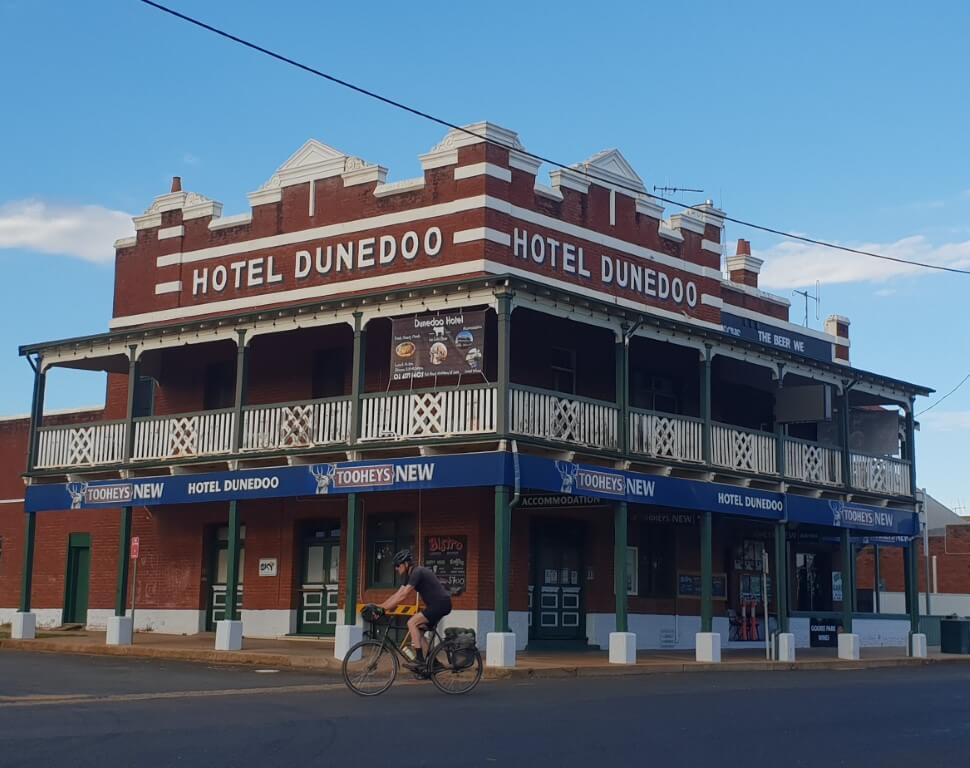 Some towns we stop in are big enough to have a few pubs. The growing number of cyclists spending money in the towns and generally looking like the fine people that cyclists are, already has a few other small towns saying…"what about us? Can the route come here too?"
You might not realise what this is. It is one of the many paddocks of thistles that have become almost totally out-of-hand in the region.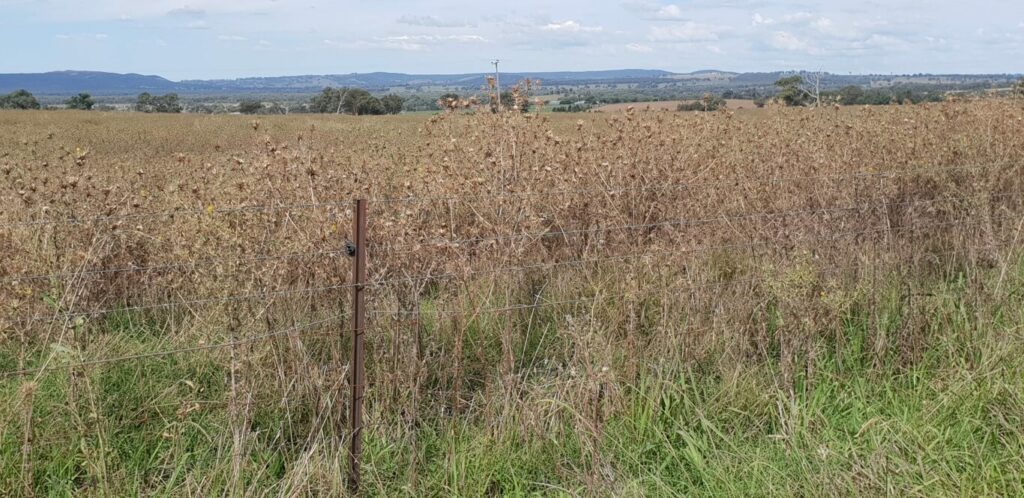 Some of these roads are incredibly peaceful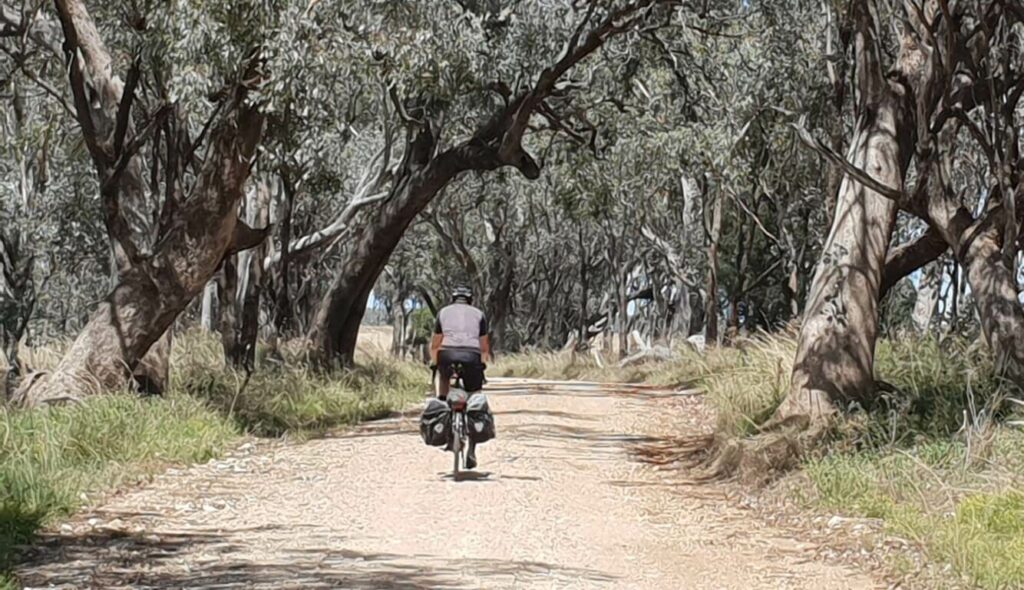 Want to wind down? Go bike touring in these quiet places where the only sounds are numerous bird calls.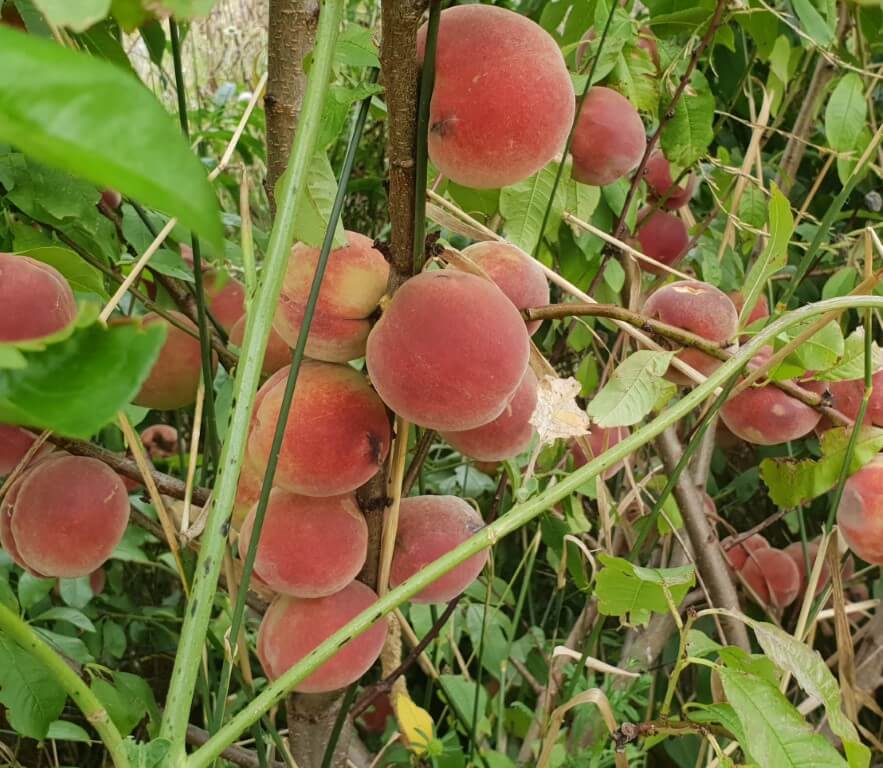 Ripe fruit off the tree, growing wild on the roadside, no insecticide, no fruit fly, and plentiful. There are lots of apple trees that would be ripe in about April, apricots that would have been ripe last month (in December).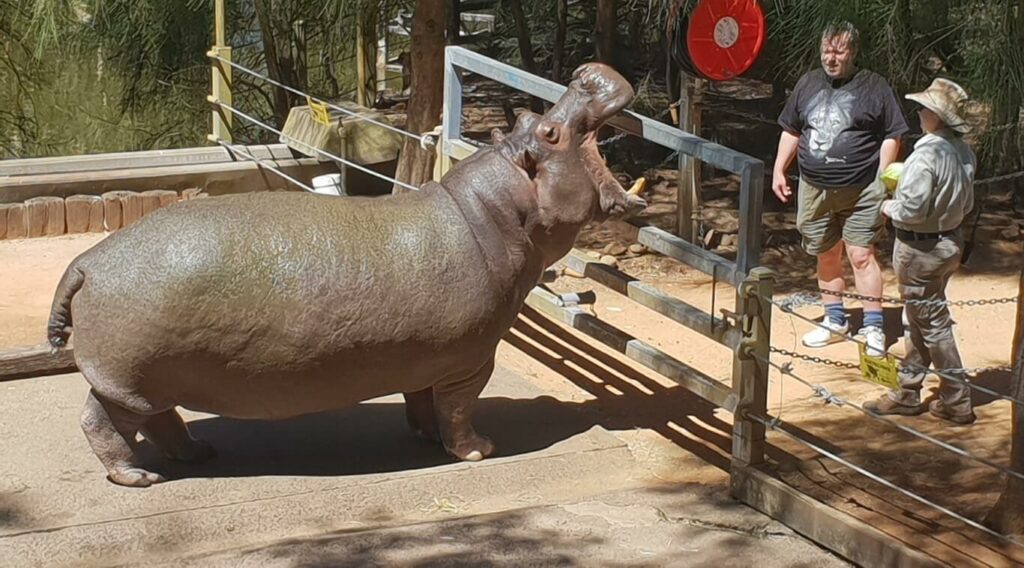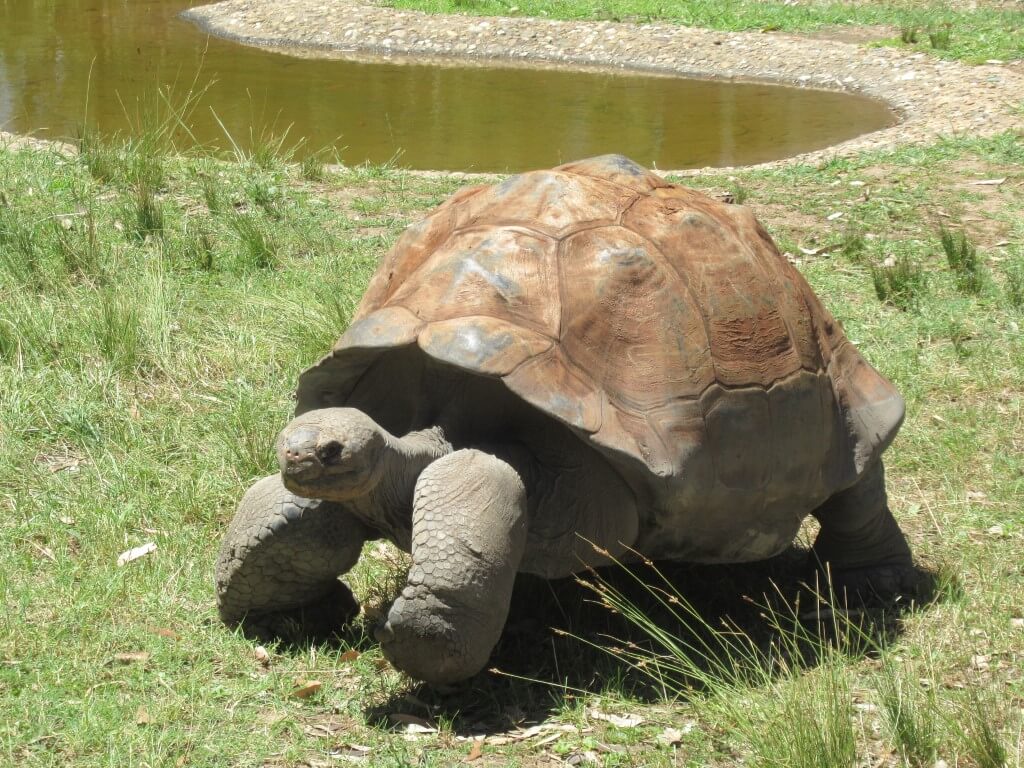 There is a big zoo at Dubbo and it warrants a rest day. The type of rest day where you ride out there and ride around the zoo, marvelling at the fine exhibits.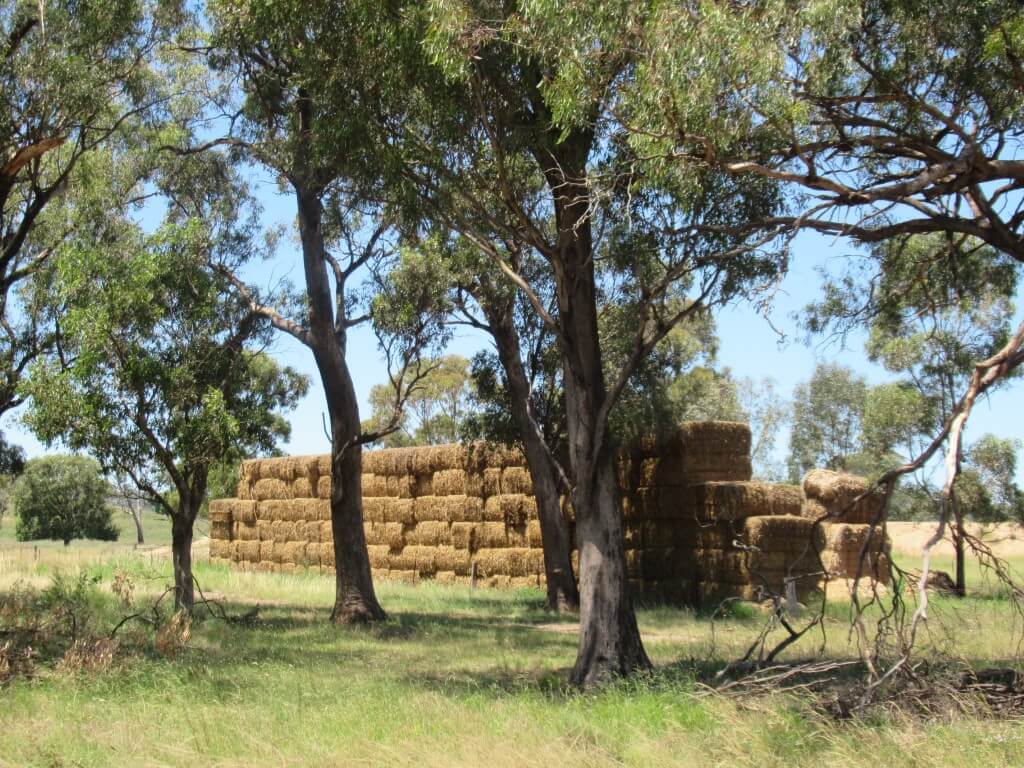 This is not hay. It's straw. Or stubble. After a grain crop is harvested the stubble needs to be got rid of. Ploughing it in pulls nitrogen from the soil to rot it. Burning it starts bushfires and creates so much smoke so farmers bale it up often. It's currently worth $60 a bale.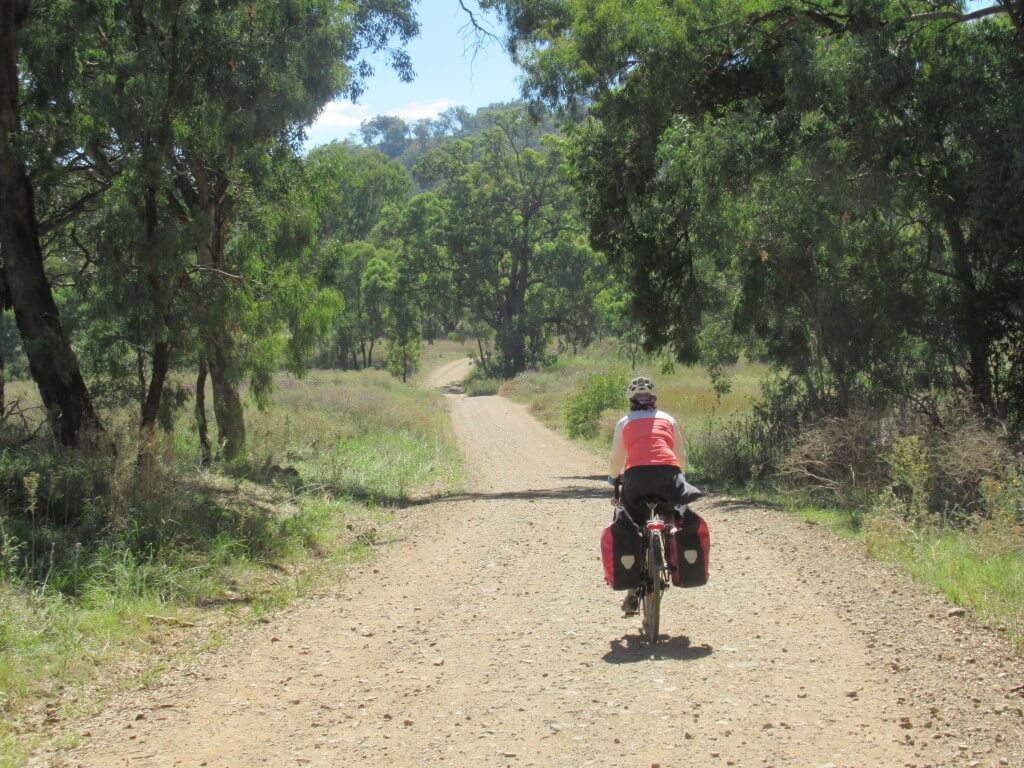 We are so lucky to be able to do this ride. It is easy to set out on it and the route is laid out for us. In many sections there is not one vehicle for tens of kilometres.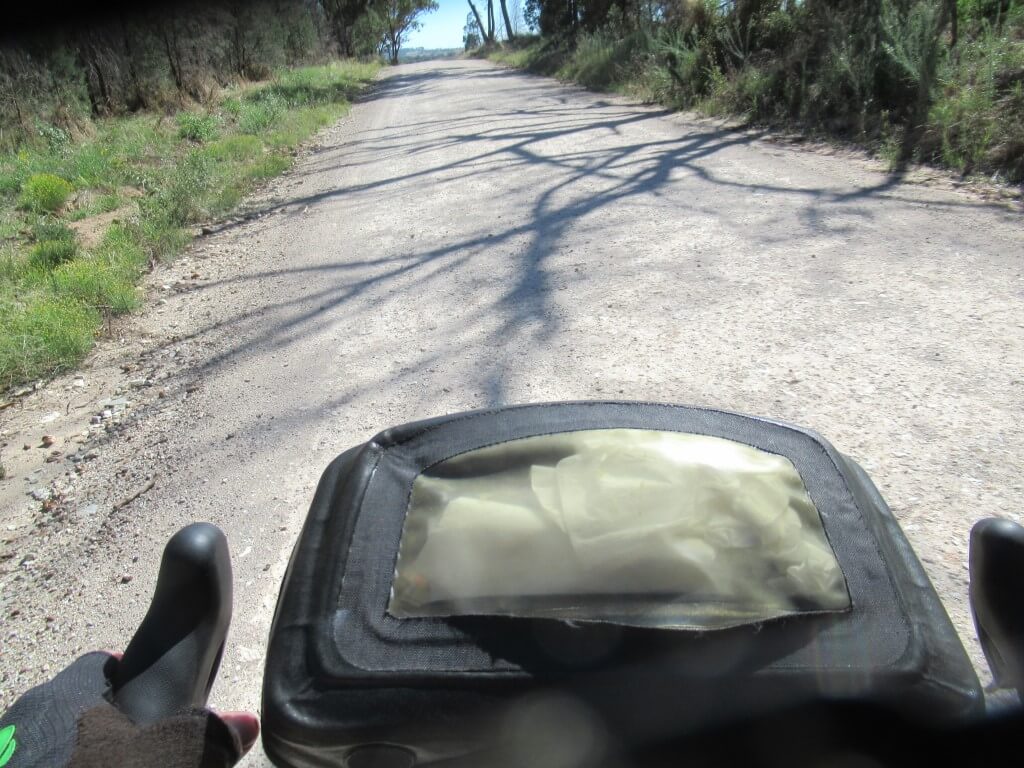 Much of the surface is unsealed but almost none is hard to ride on. We had no punctures on our two bikes. I walked for only 30 meters and was delighted with my 40mm Schwalbe AlMotion tyres on the combination of tar and gravel.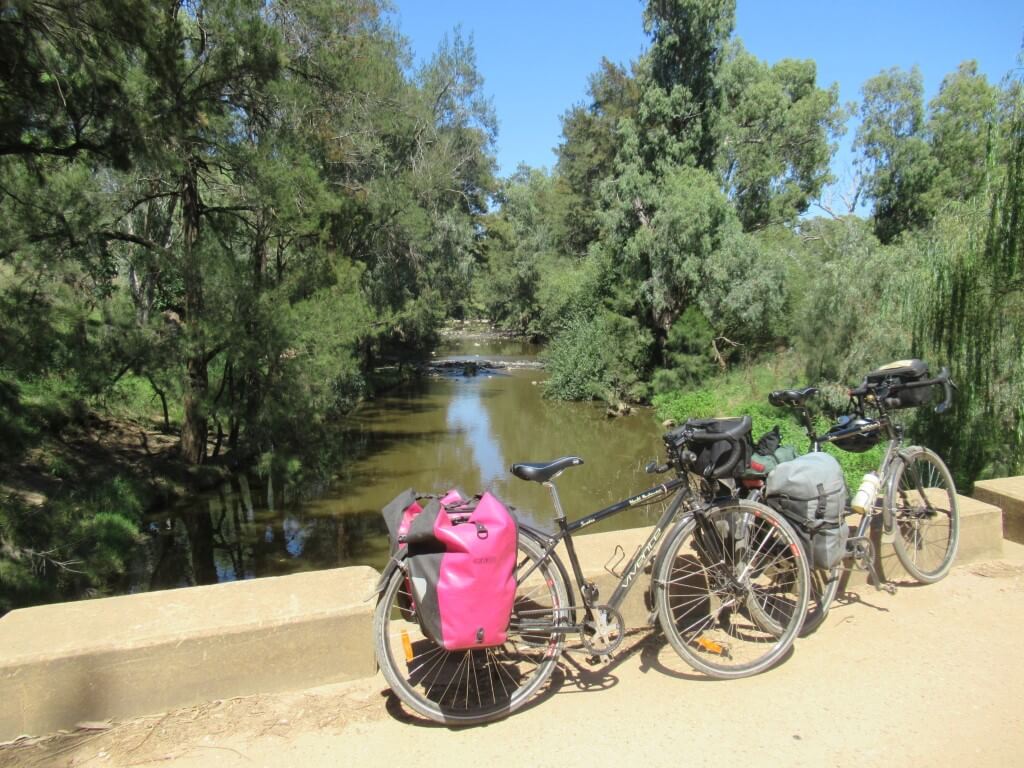 Down on the Cudgegong River at The Twelve Mile.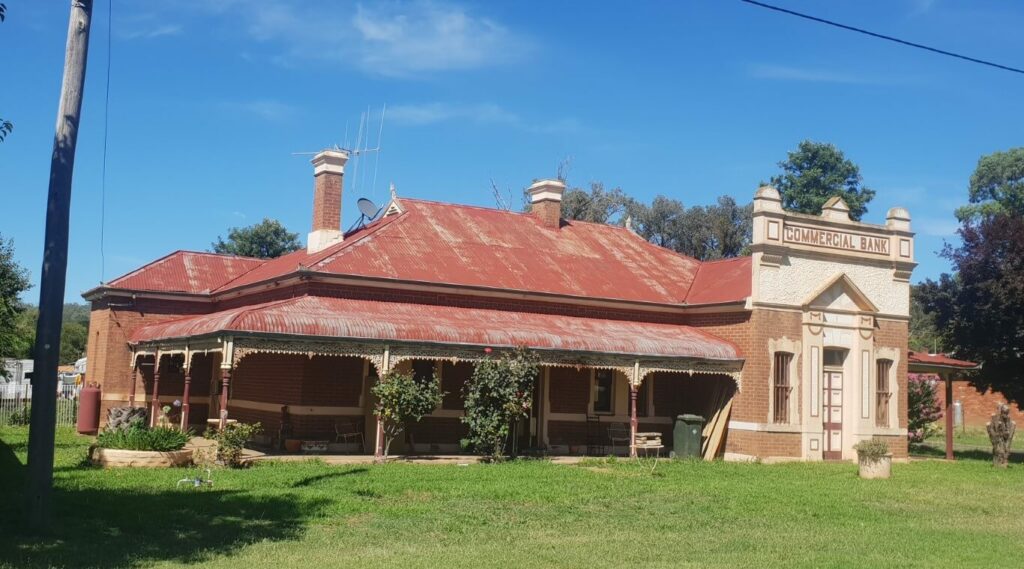 In the few towns that we go through there are some well-preserved historic buildings.
Deciding to keep going all the way to Lithgow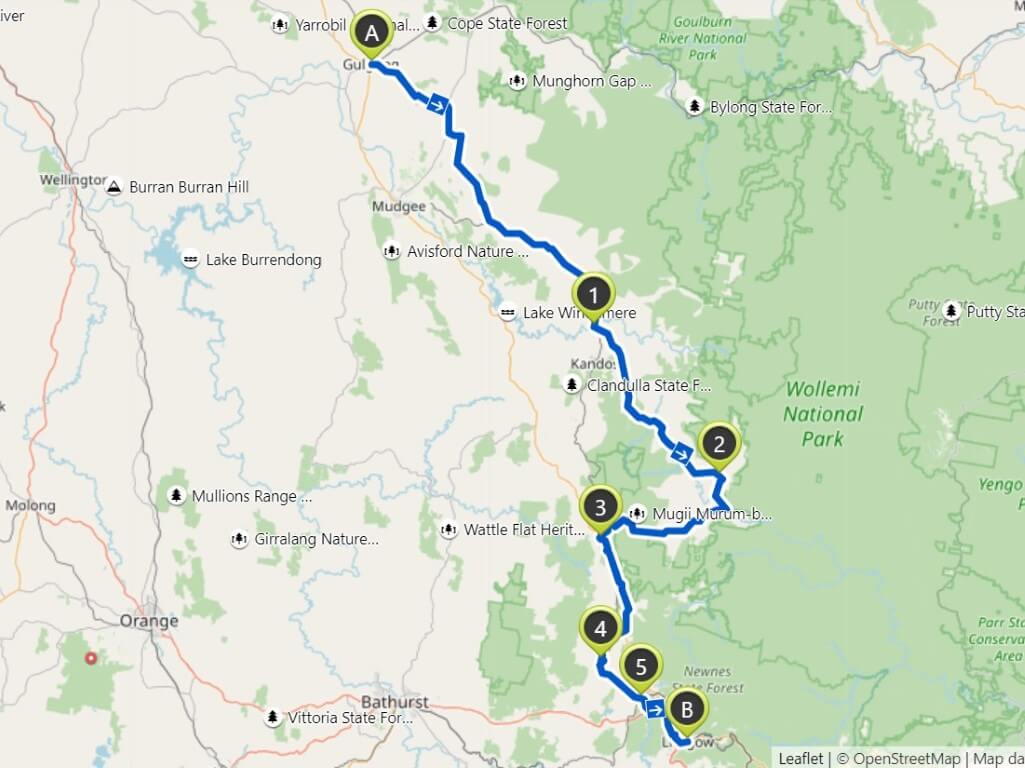 Arriving back in Gulgong we decide to ride back to Lithgow station over three days, going through Rylstone, Glen Alice, Capertee, Cullen Bullen, Portland and Wallerawang. This was just one of the advantages of not having flights booked and using walk-on-walk-off trains. There is no schedule being forced onto us.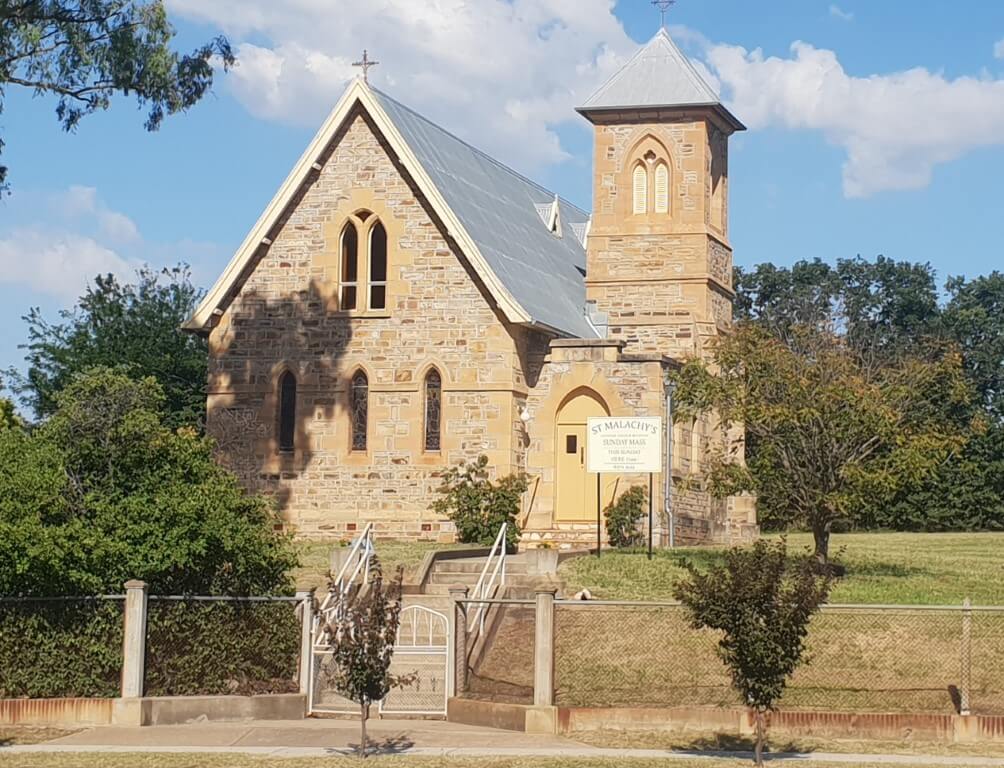 One of several impressive stone buildings in Rylstone. There are stonemasons, using local stone, based here.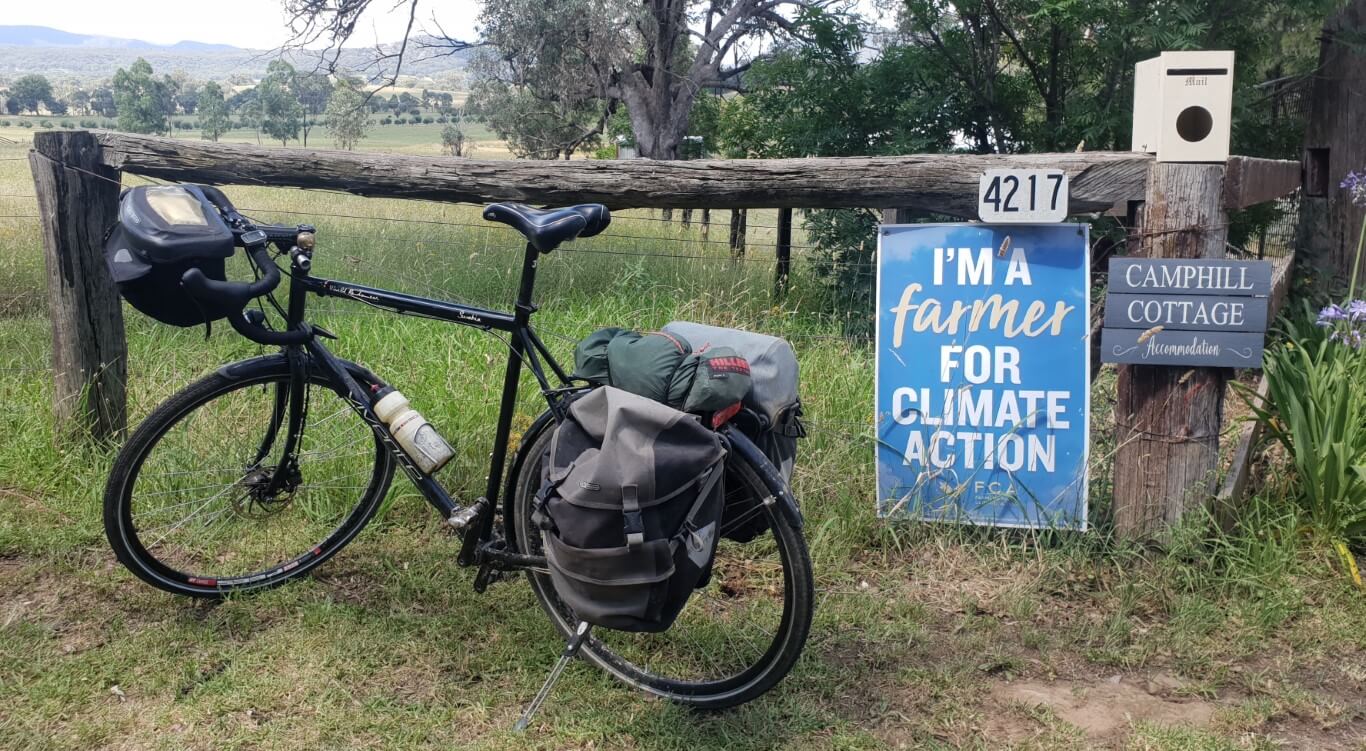 Climate and environmental politics is playing out in the Capertee Valley. We could see the results of the recent frightening bushfires on the eastern escarpments. Some vineyards completely died in the recent drought. Coal mining is feeling the heat, especially at Wallerawang. People here are protesting against a proposed lead mine at Lue. The influential Shooters Party wants feral deer so they can shoot them. Irrigators here want to dam the Macquarie and are meeting resistance. A major donor to the National Party is the cotton industry that wants more dams and less environmental river flow.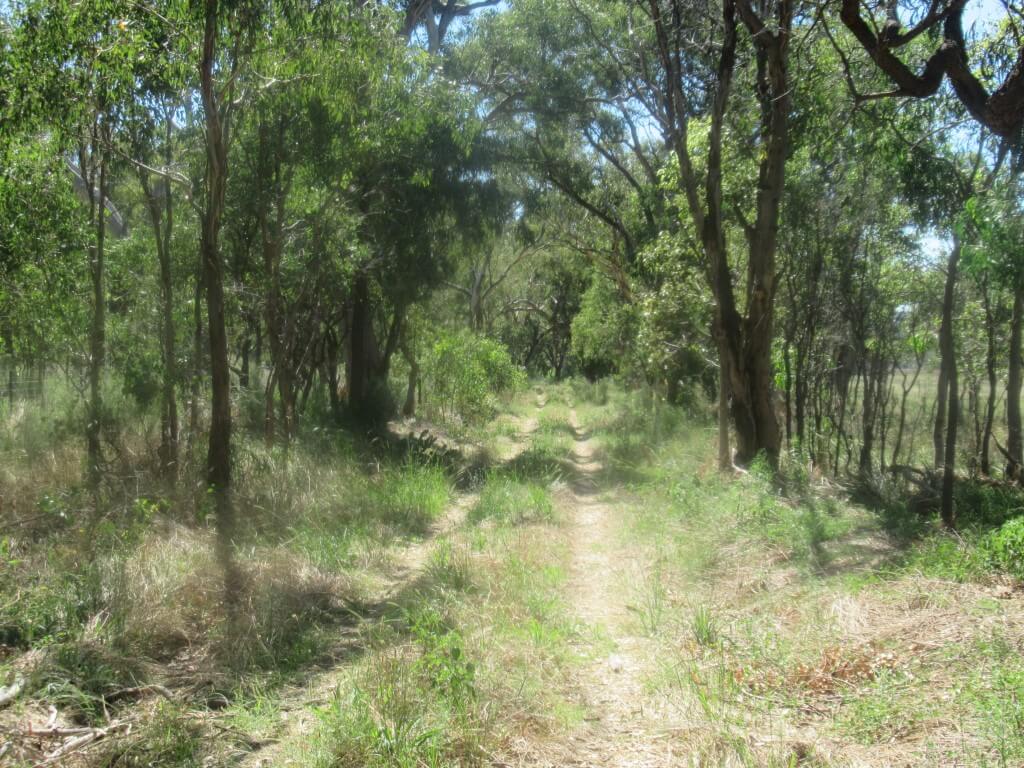 Abbots Lane. Only 2km and downhill for us. Not a section to do in wet weather. At one point a kangaroo bounded past.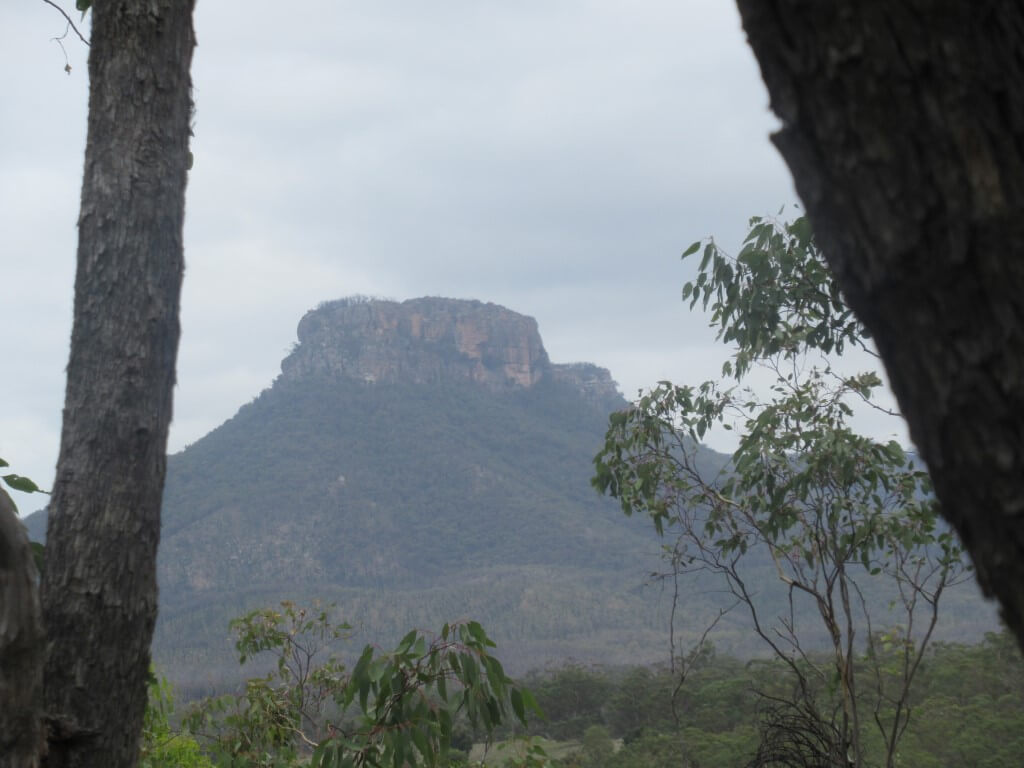 This valley, which we had not heard of, has turned out to be special. It is apparently one of the "widest canyons" and biggest "enclosed valleys" in the world. There are sandstone cliffs around virtually all of it and it drains to the sea through a narrow cutting in the mountains to the east.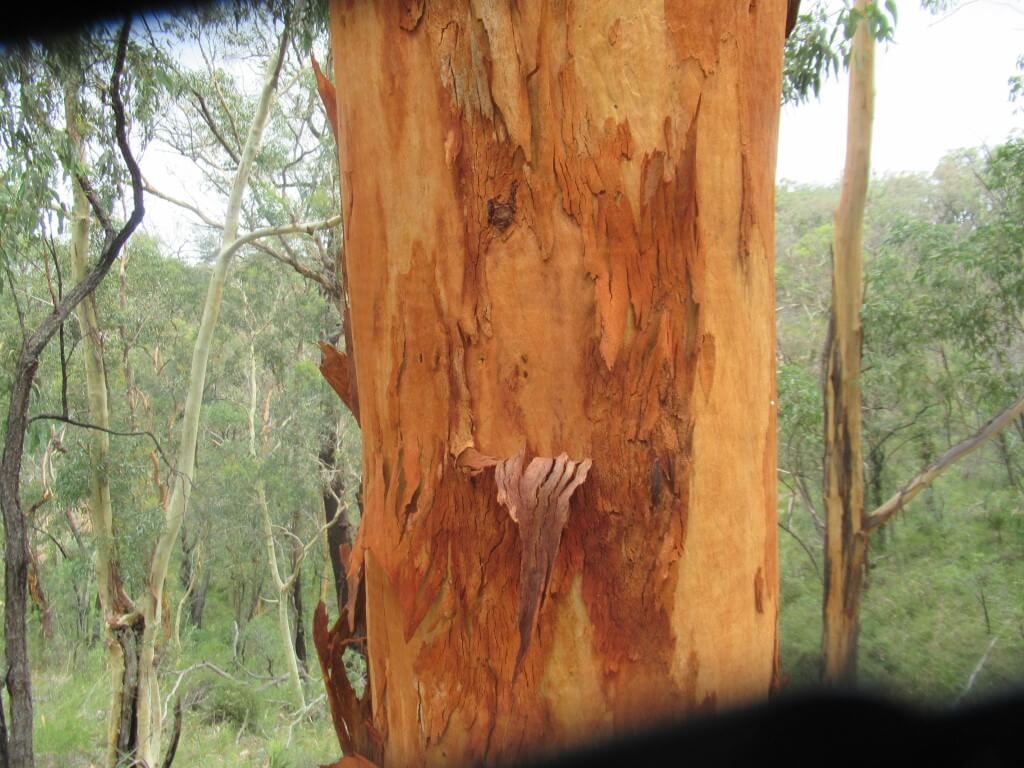 The trees are beautiful here. Several artists reside in this valley. An echidna crossed the road around here.

It's not part of the Central West Cycling Trail but has been a great addition to it as we needed to get back to Lithgow anyway. And why not ride!