A loop ride in Malawi. We rode to Sydney airport, bought Qantas cartons, packed and flew to Jo'burg and then Blantyre. We rode a 1,250km anticlockwise loop, via Monkey Bay, Nkhata Bay, Mzuzu, Mzimba, Kasungu and Lilongwe. Back at Blantyre we retrieved our cartons at the lodge where we stored them. Malawi is the sixth poorest country in the world. Friendly, safe but apparently corrupt. It has been so sad to see such hunger and very much a reminder of the lottery of birthplace. If you are reading this you probably won the lottery.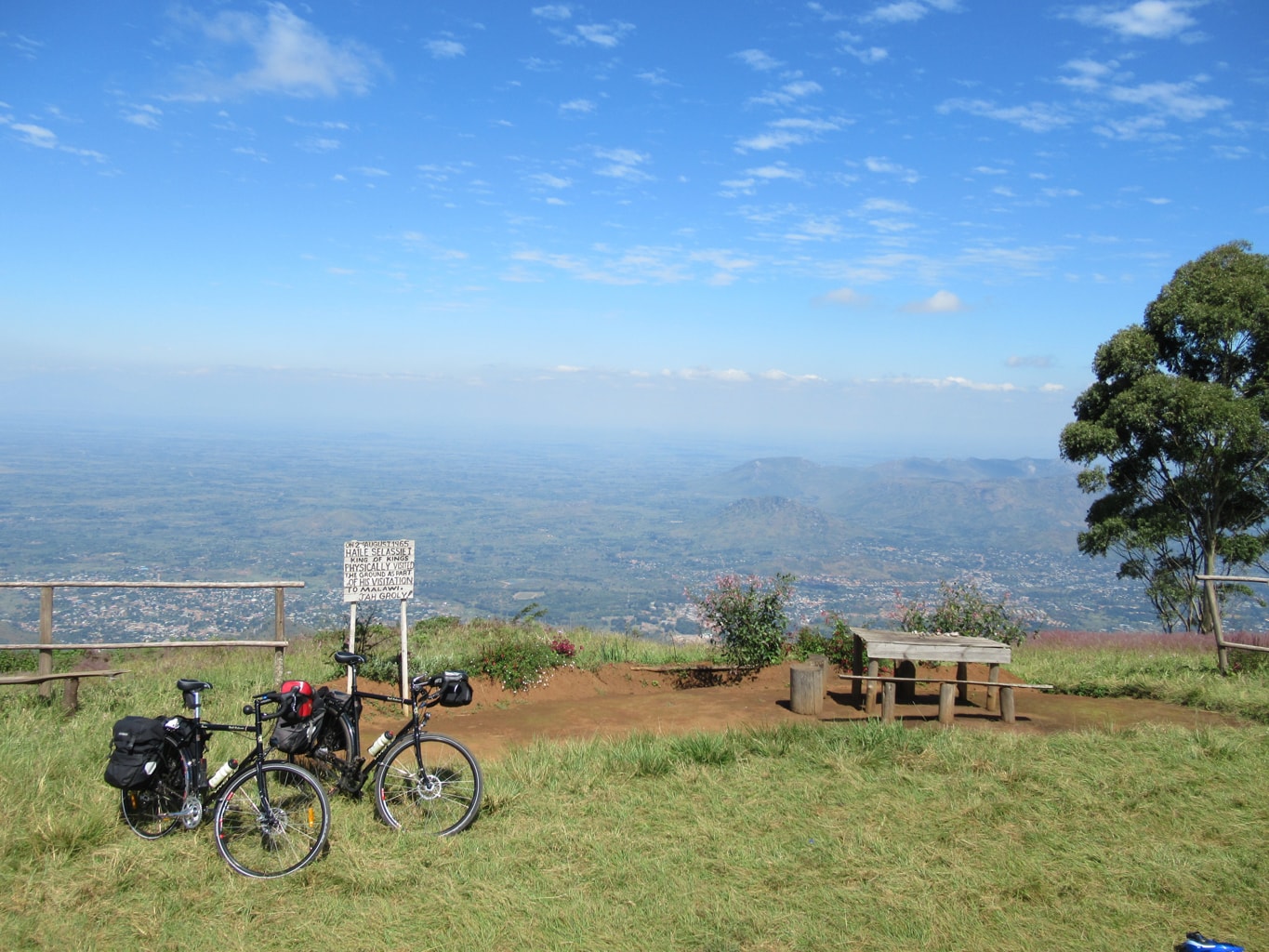 At Emperor's View on the Zomba Plateau. Haile Selassie stood on this spot in 1965. He is revered in Africa. We are looking out across the Shire Plains.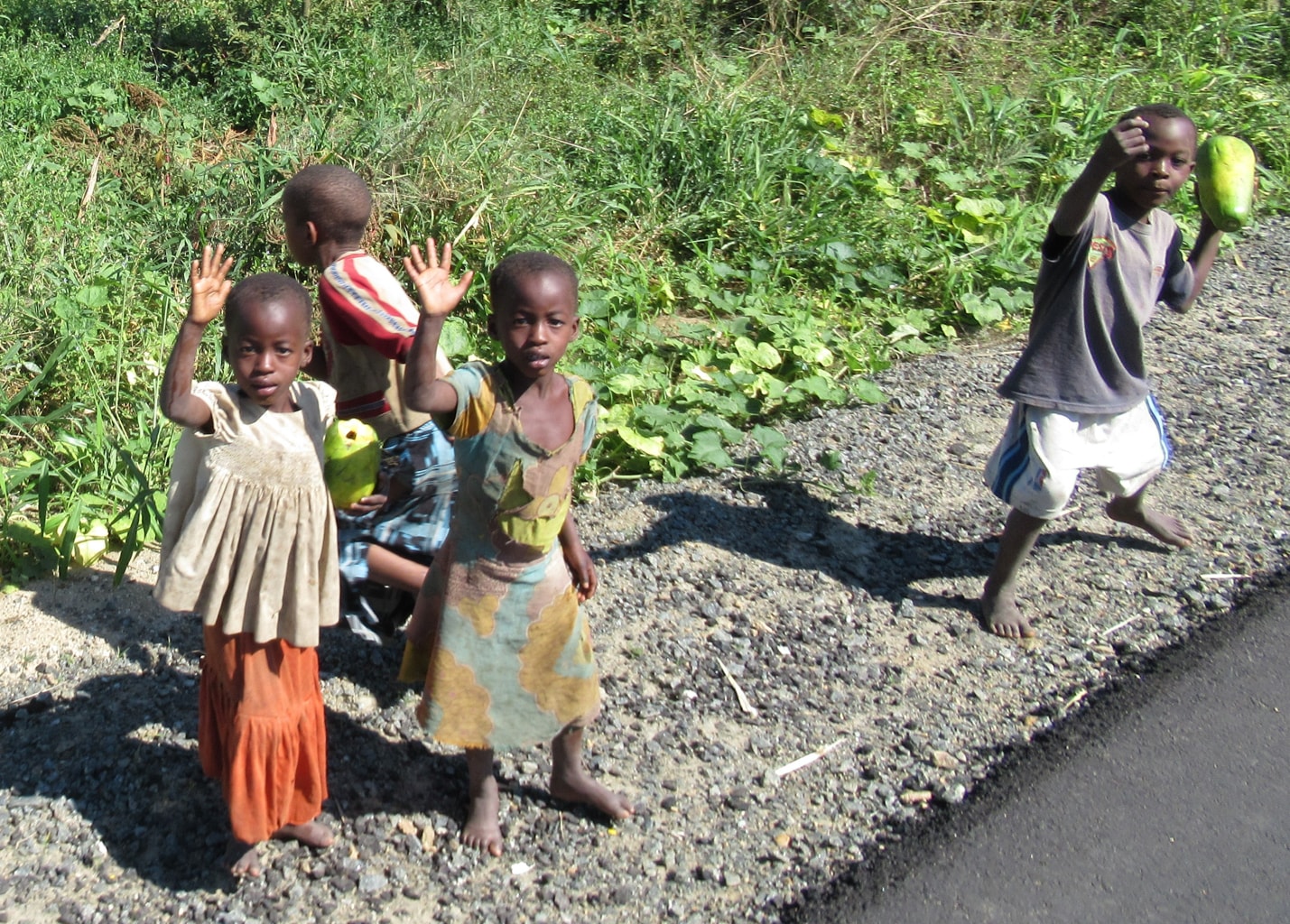 Kids get very excited to see us. The one that has turned away has spotted the camera and is diving into the bush. Some people think that taking their photograph is tantamount to stealing their soul. Objections to photography have been quite common.
Mangochi in morning peak hour. Bicycles rule.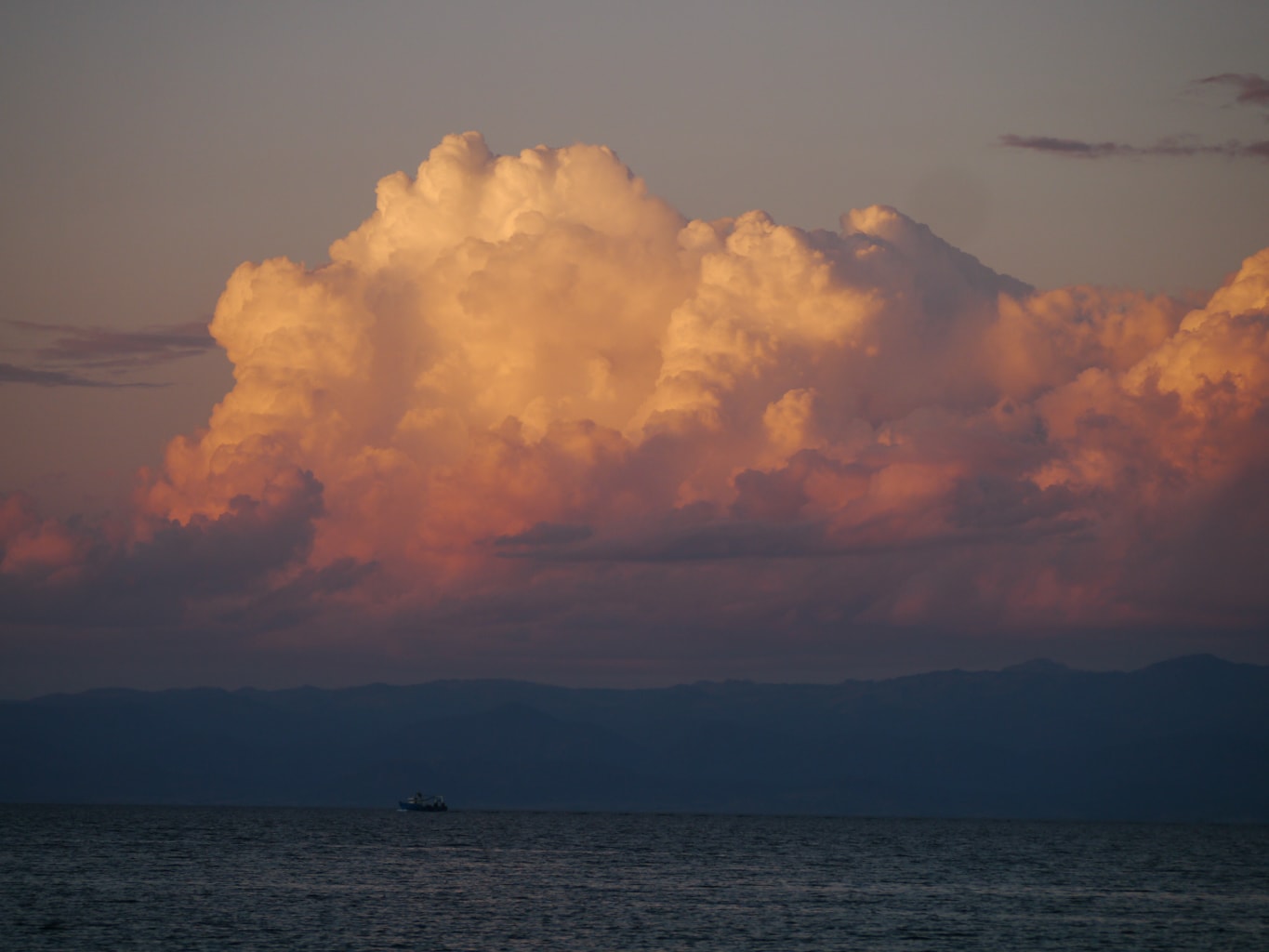 From Monkey Bay looking across Lake Malawi (Lake Nyasa) to the mountains in Mozambique. The lake, is part of the rift valley, where Africa is being pulled apart. It is home to more species of fish than any other lake.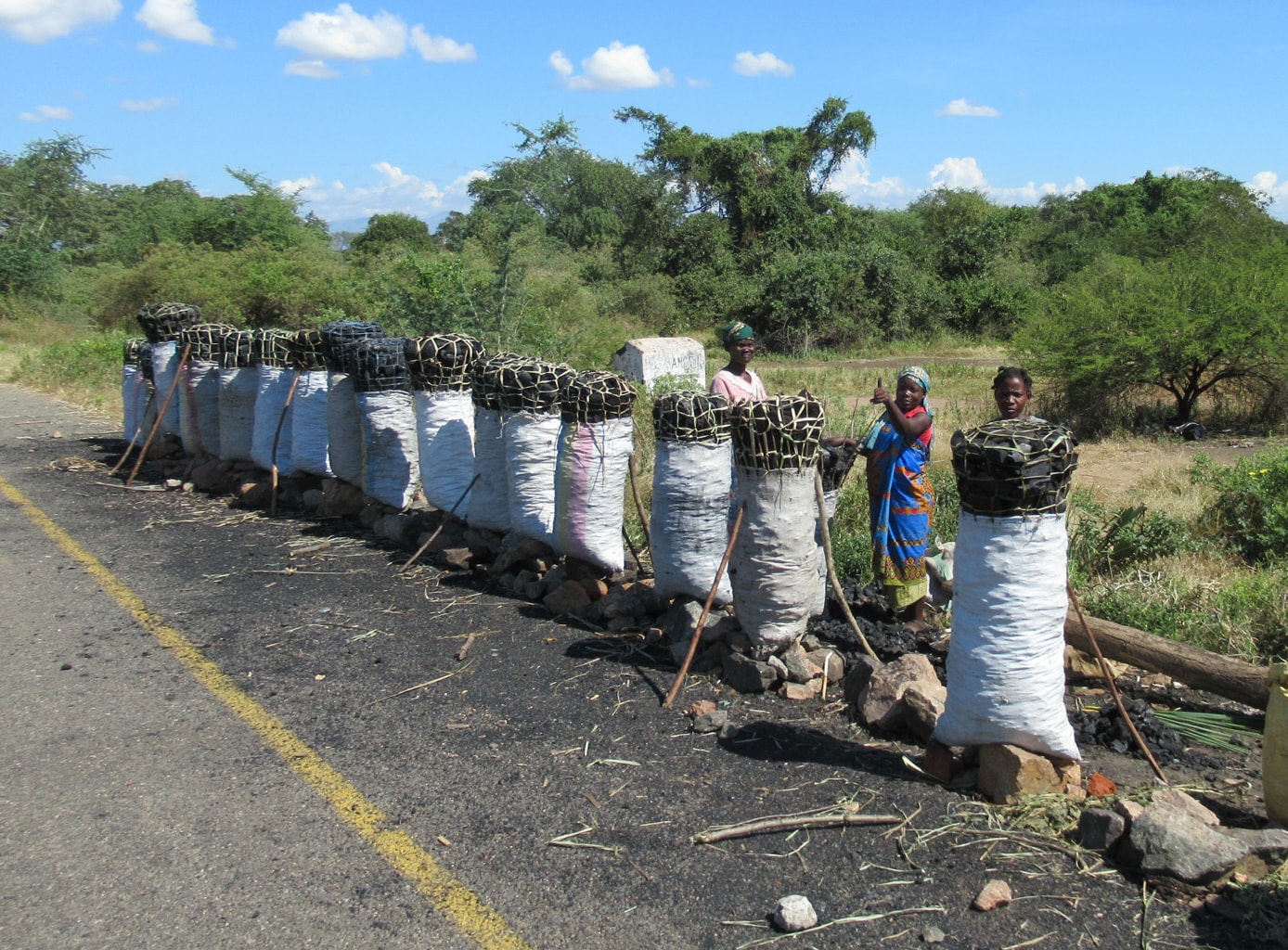 There is a lot of deforestation with daily encounters of bikes laden with firewood and roadside bags full of charcoal. One bag sells for about AUD5. Someone stands there all day, day in, day out, waiting for a sale.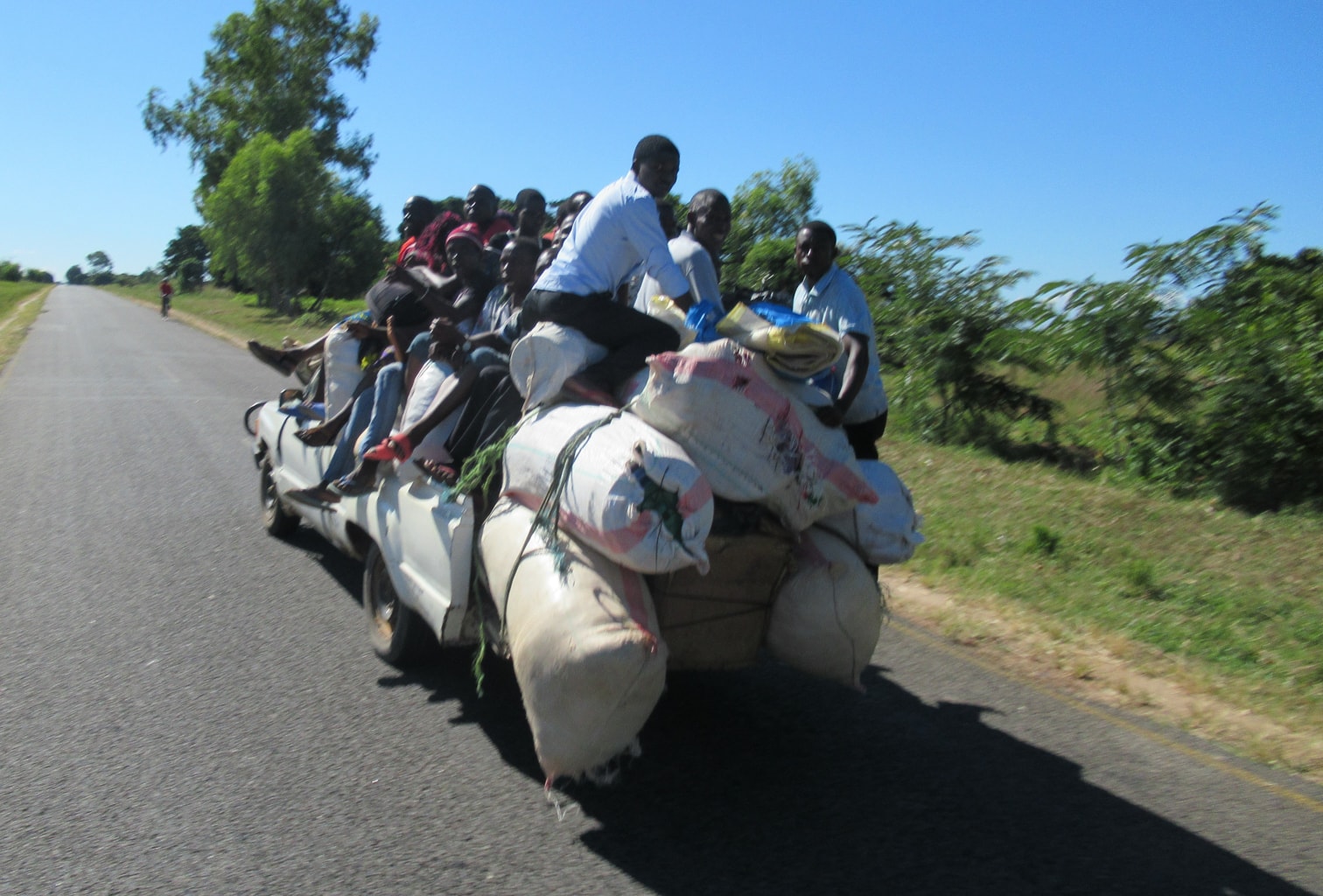 There are very few motor vehicles out in the country. Walking and cycling predominate. The occasional ute tends to be heavily overloaded.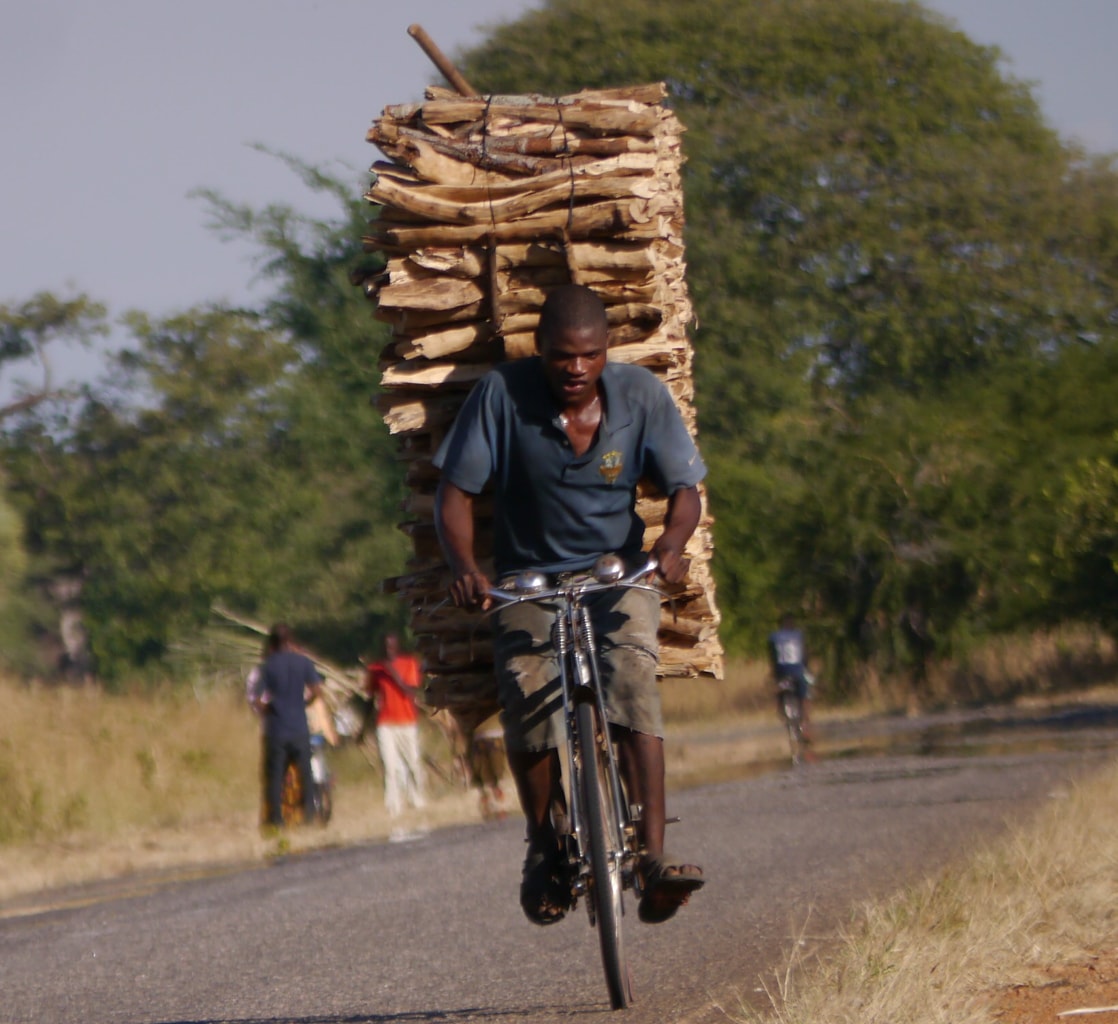 The size of the loads of wood on the bikes is amazing. This one is 16km south of Salima heading all the way to Salima. Imagine the energy needed to do this, day in, day out.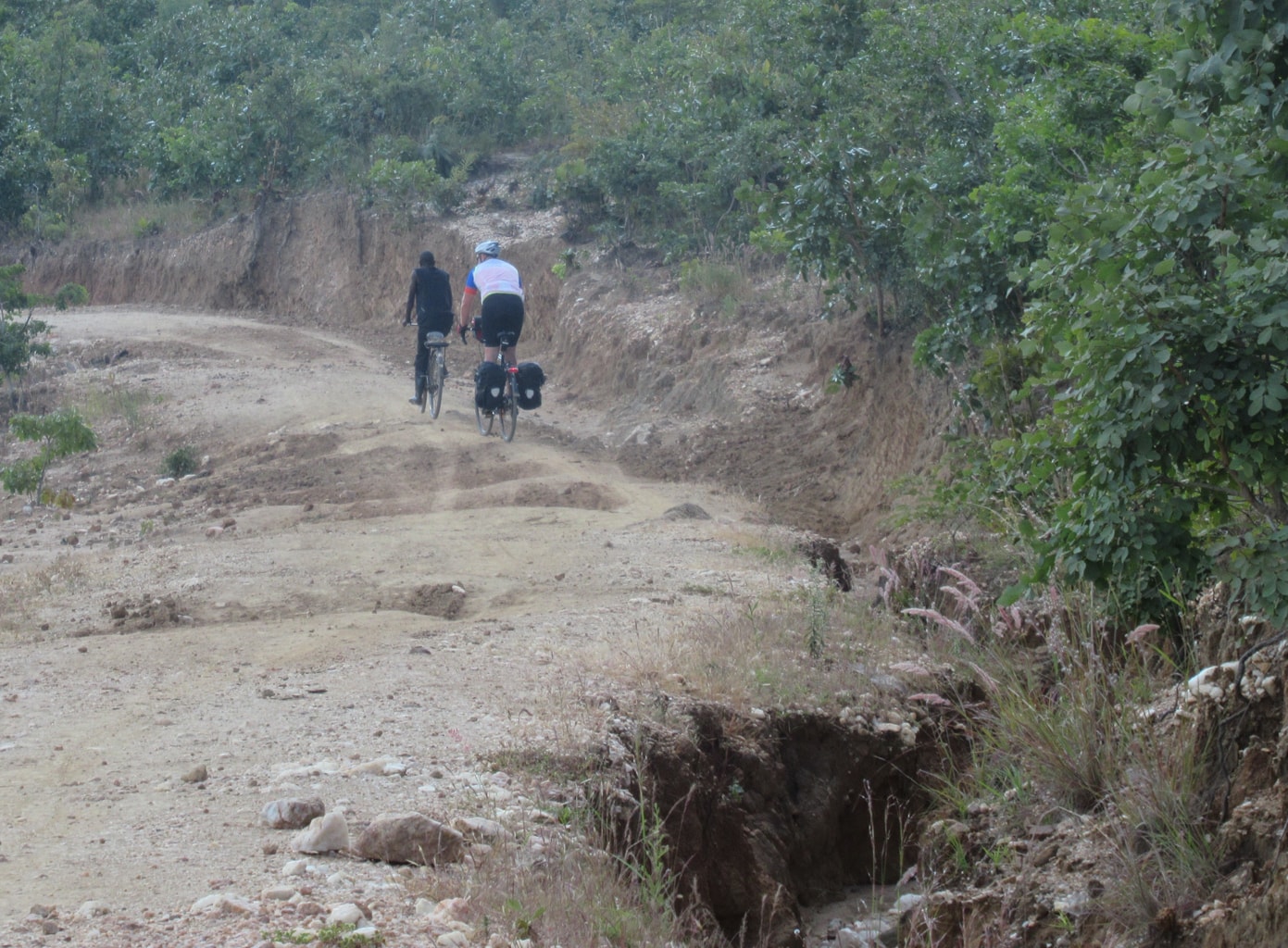 The bush track to Mzimba. In several places it would be impassable for a 4WD. Again, bicycles rule.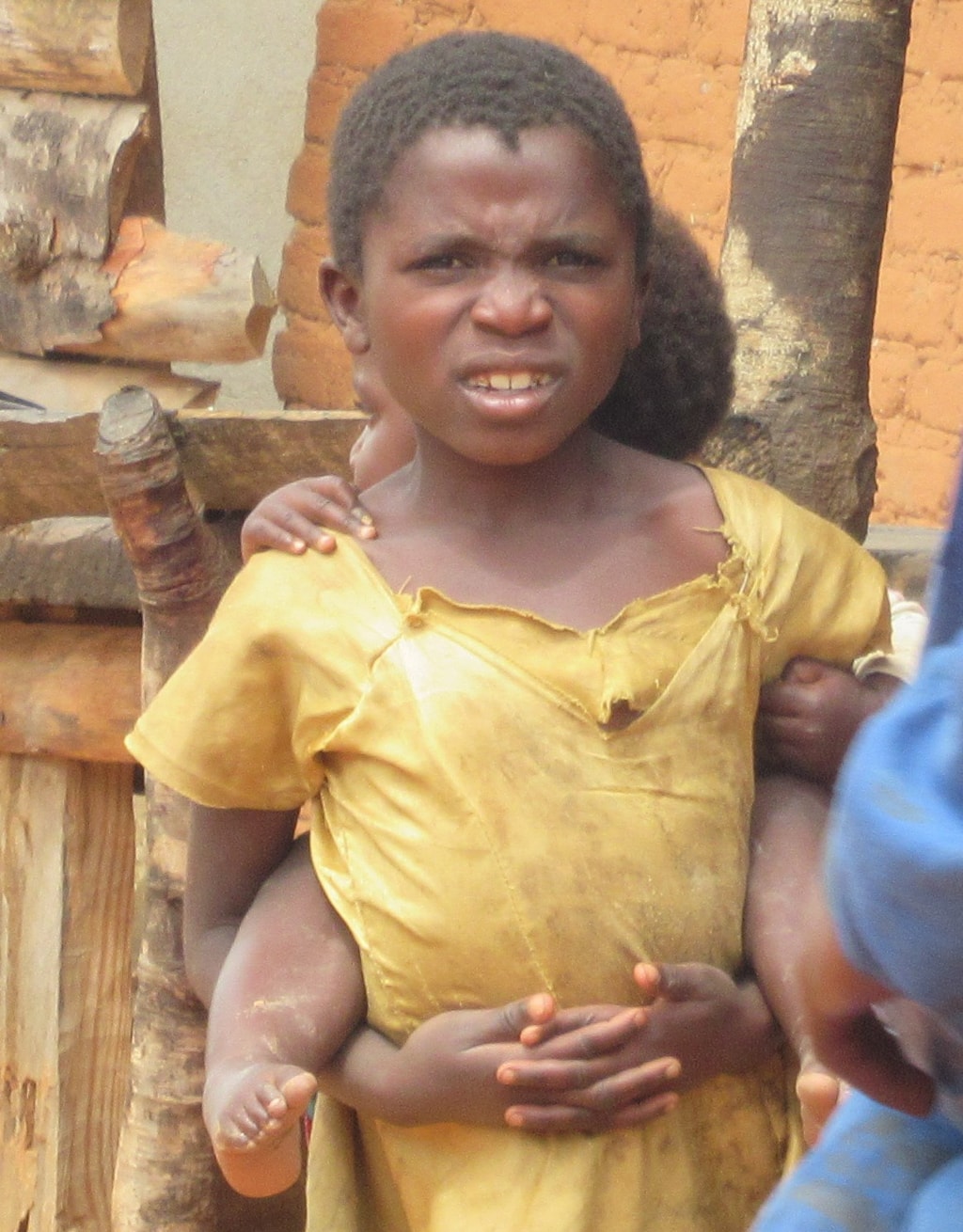 Girl with child at Chikongawa.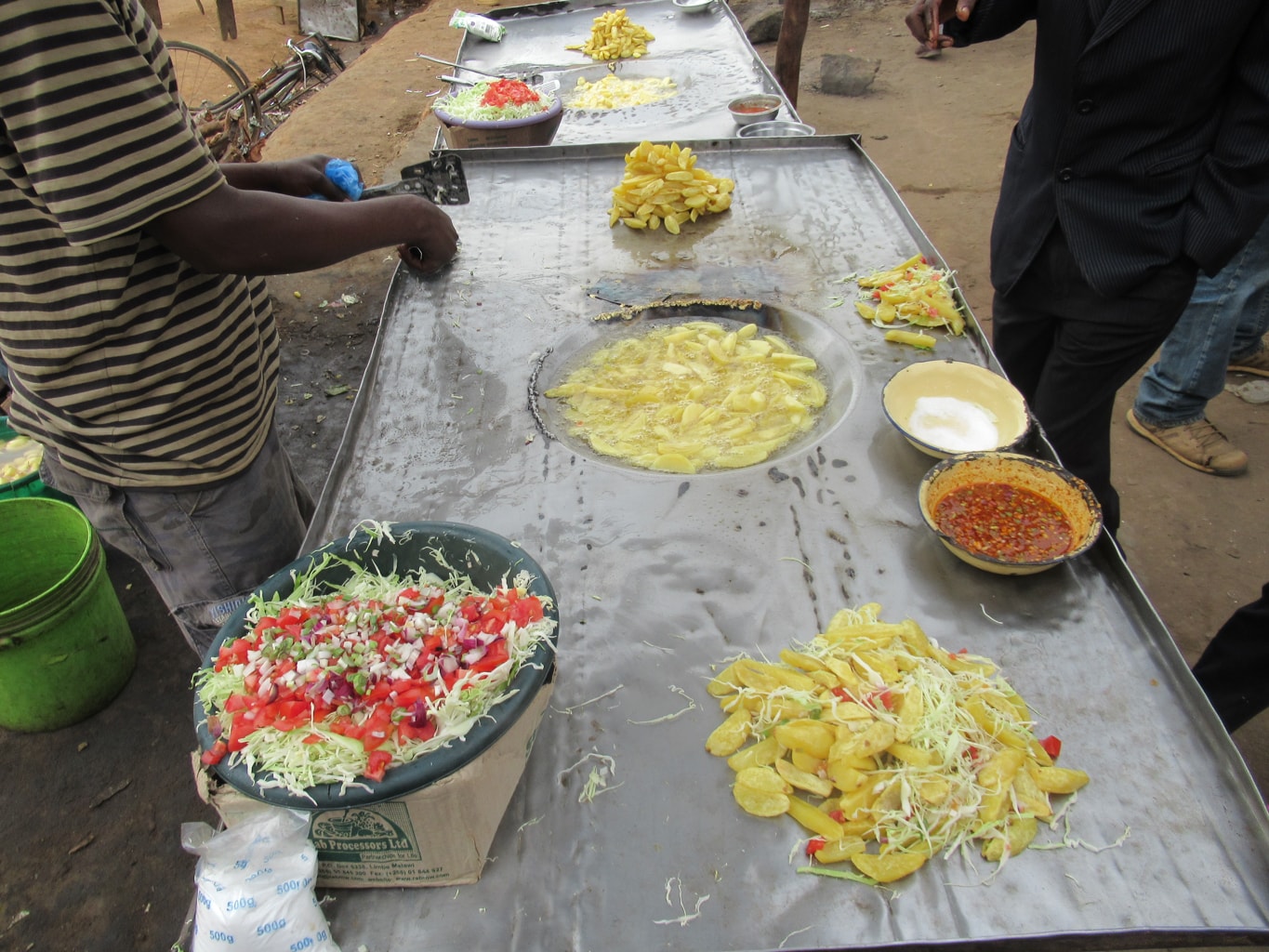 We often struggled to find street food. Deep fried potato is quite common. This is the early morning offering. There is a fire under the middle depression. Cooked chips are placed in a pile on the side and a little chopped cabbage is added. You stand there, eating with fingers and dip the chips in salt and chilli.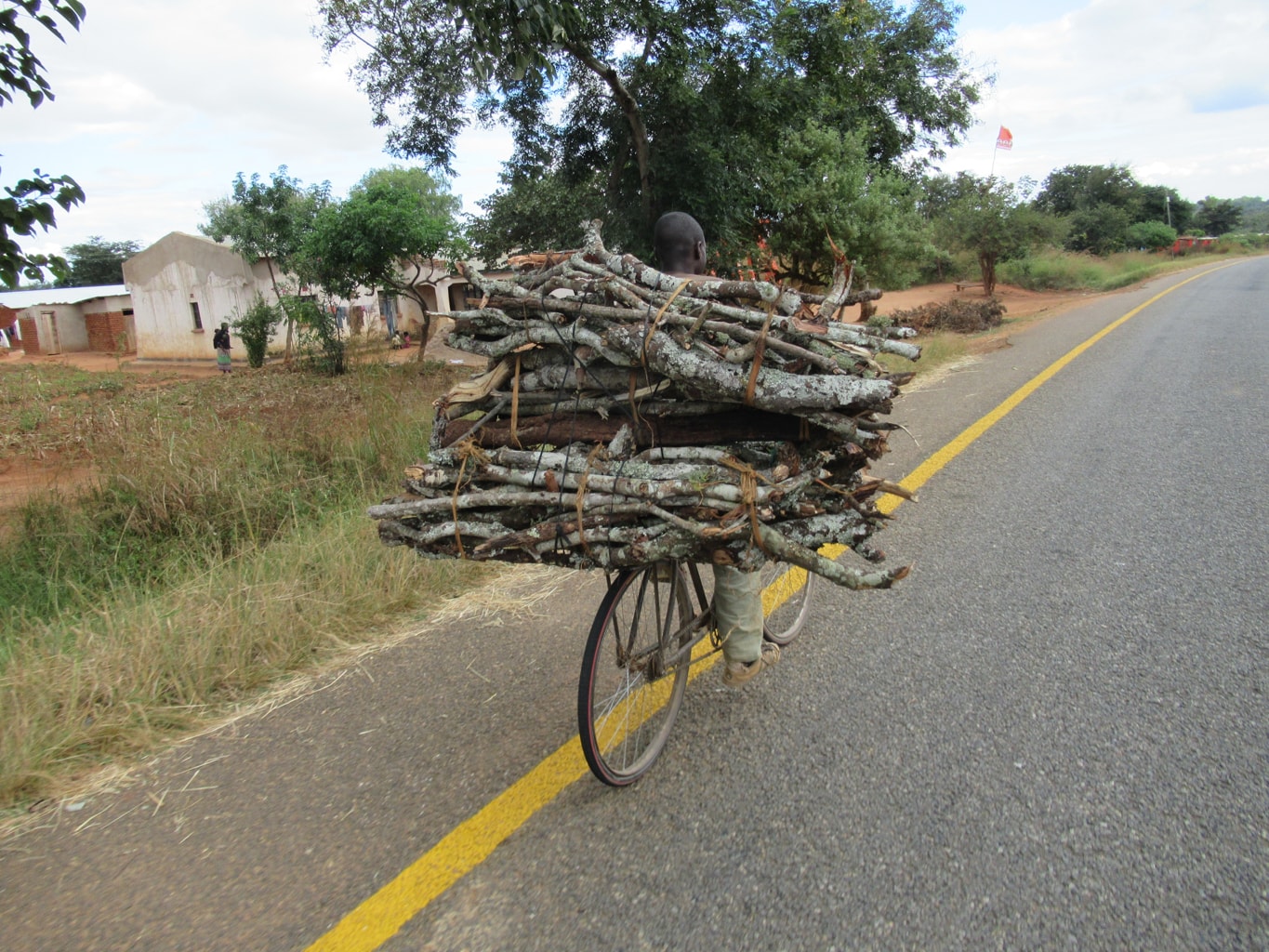 On a good stretch of road another load of wood. We probably passed 50 like this per day.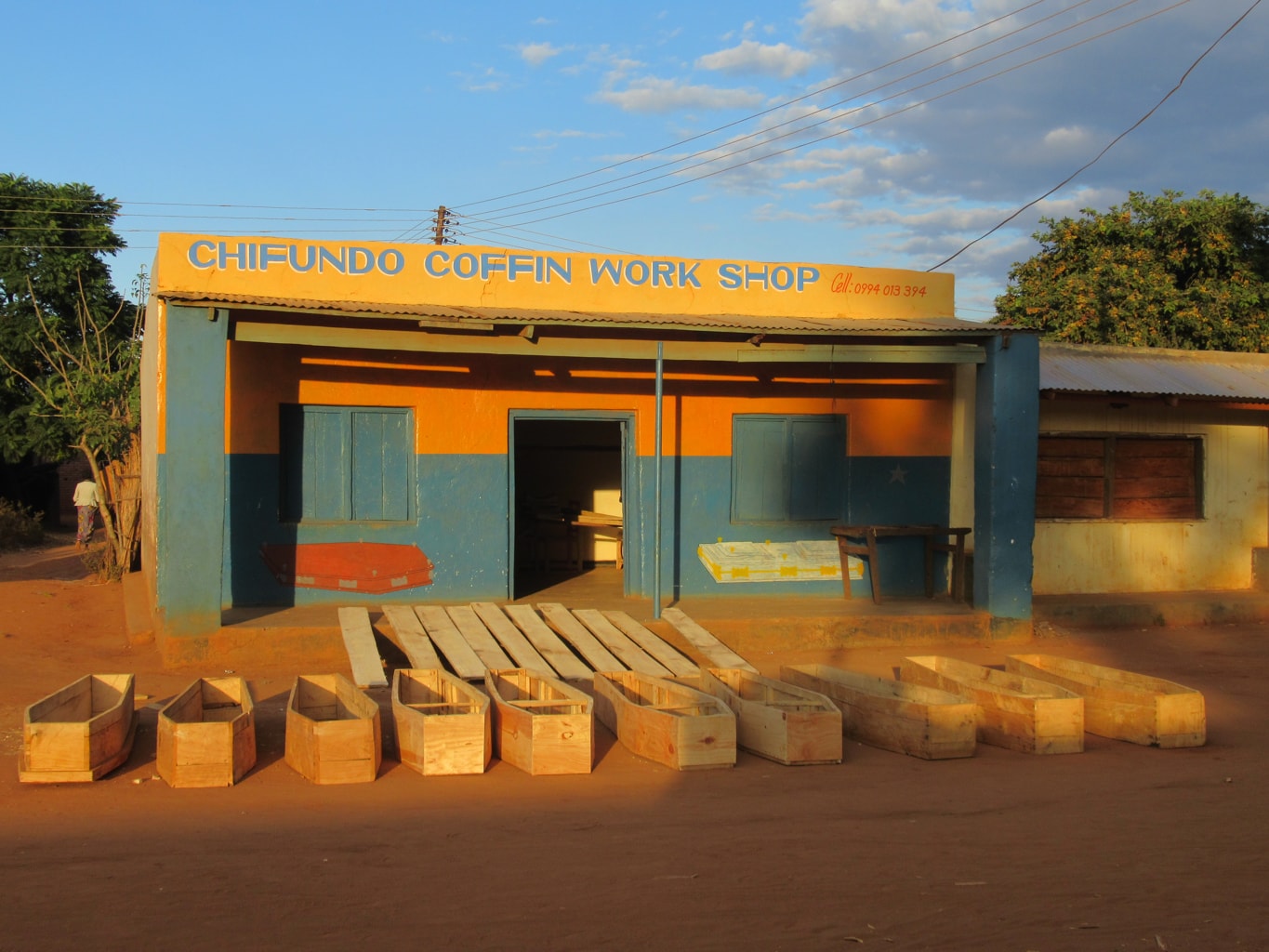 I have never seen so many coffin makers as in Malawi. At least three a day. Life expectancy ranking is 170th in the world. The number 1 cause of death is HIV/AIDS. The number 7 cause is malaria.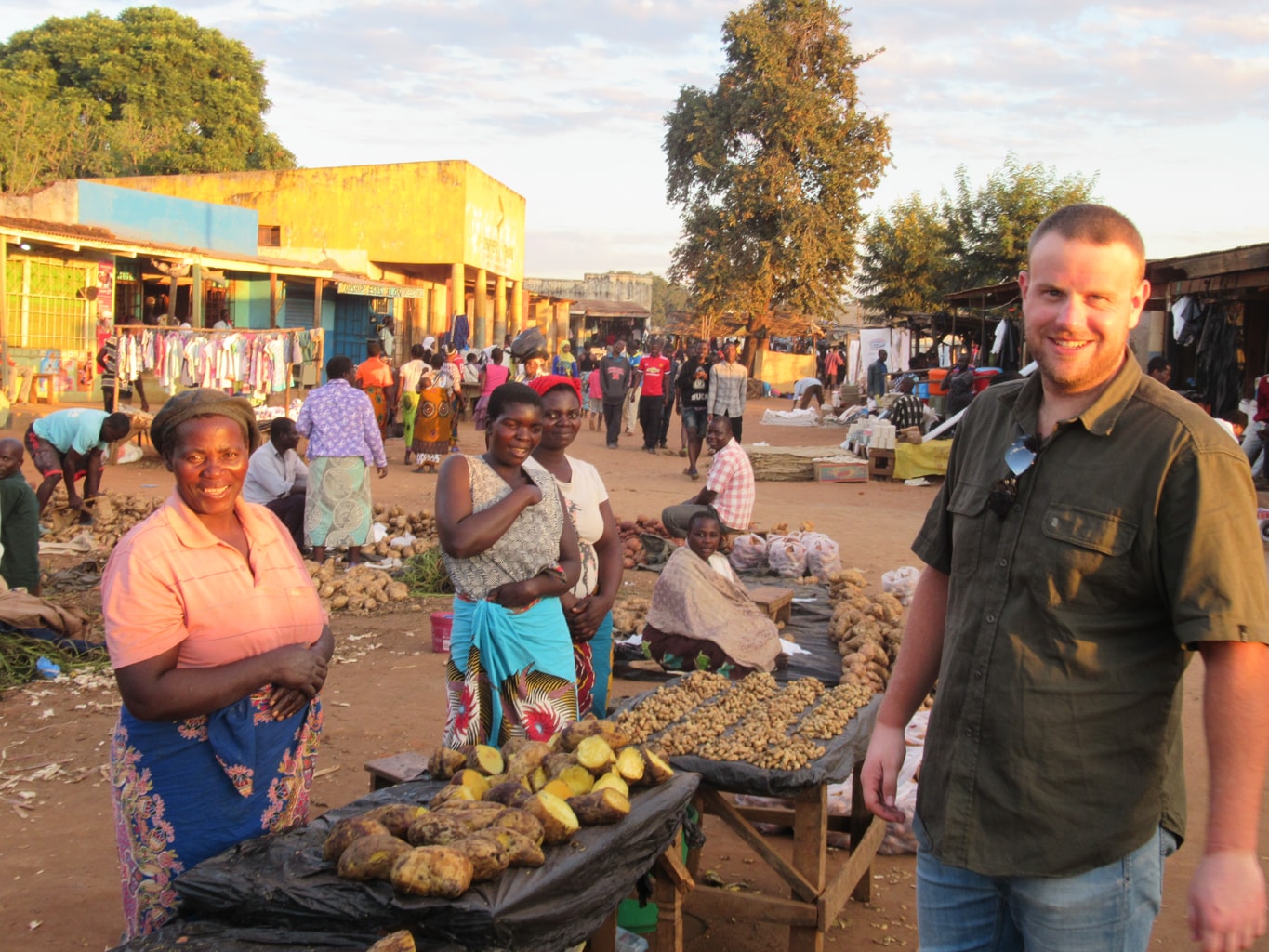 A lighter moment. Lachlan in the market in Madisi.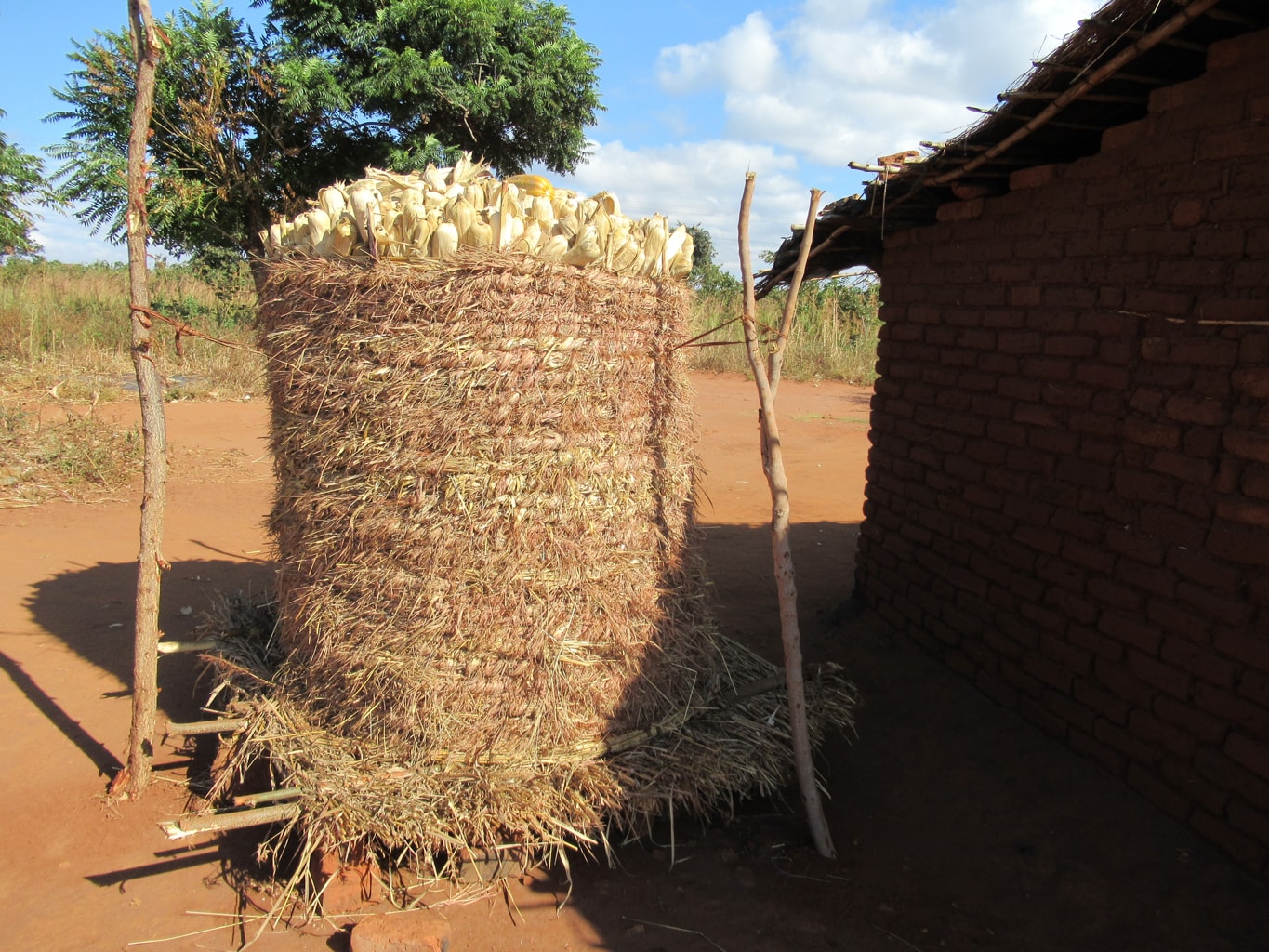 Typical corn storage made from interwoven stalks and leaves. Actually, here its called maize. This is by far the most common grain in Malawi.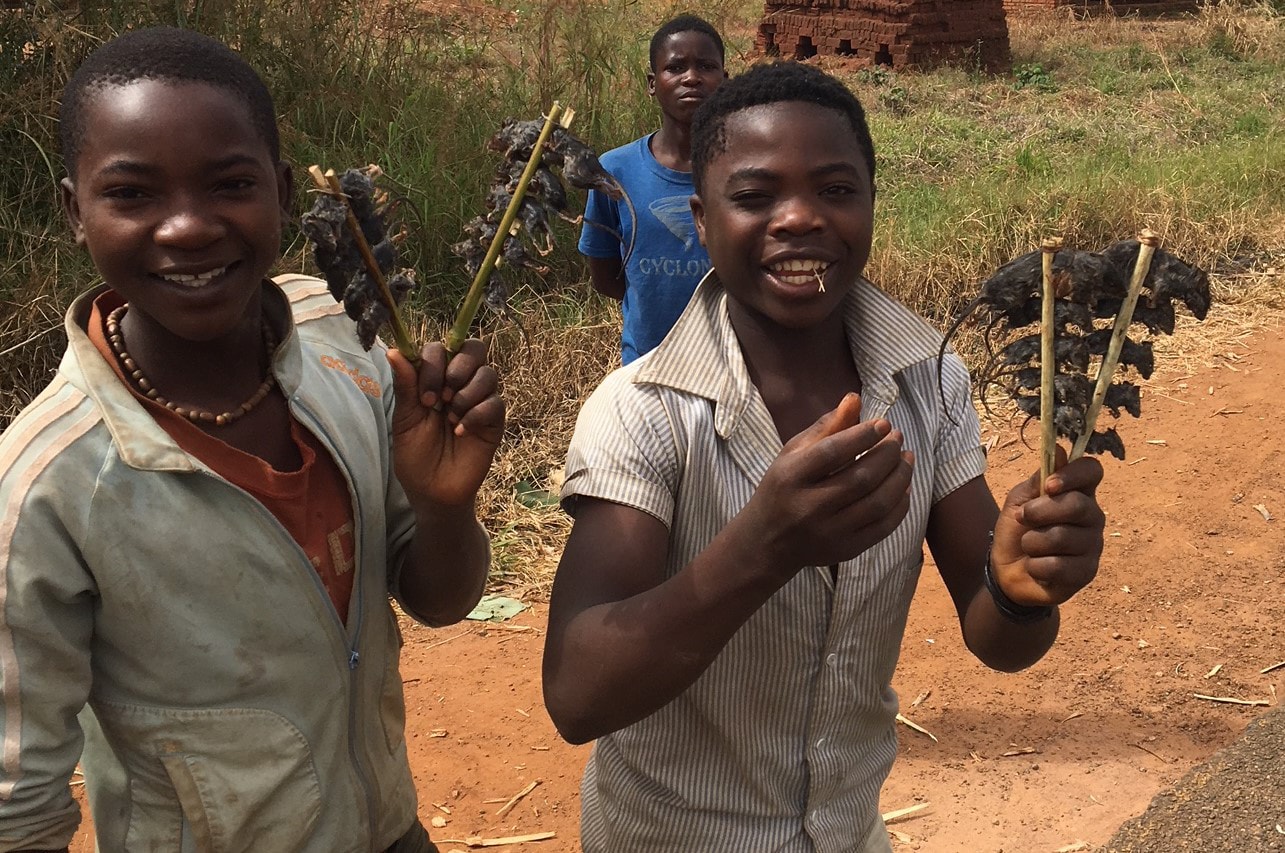 Mice. To us it is poverty food but to the hungry it is a treat to be eaten whole. This is common along the M1.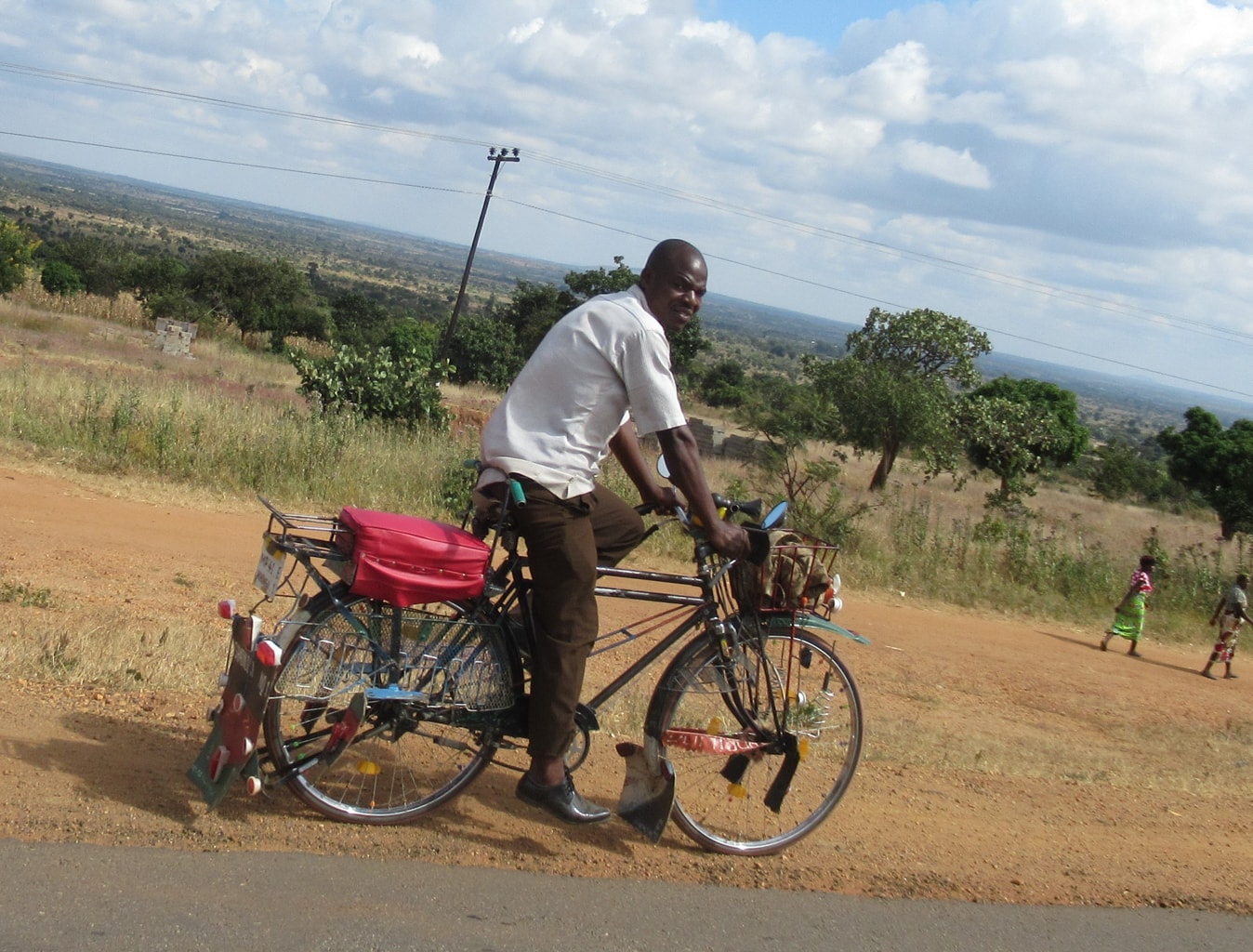 The incredibly tough local bike as transport for passengers and goods. Notice the double top tube, the mixte stays, the big mud flaps, the double mirrors, foot rests, skirt net and single slip sprocket. These cyclists are as tough as nails and we were in awe of them.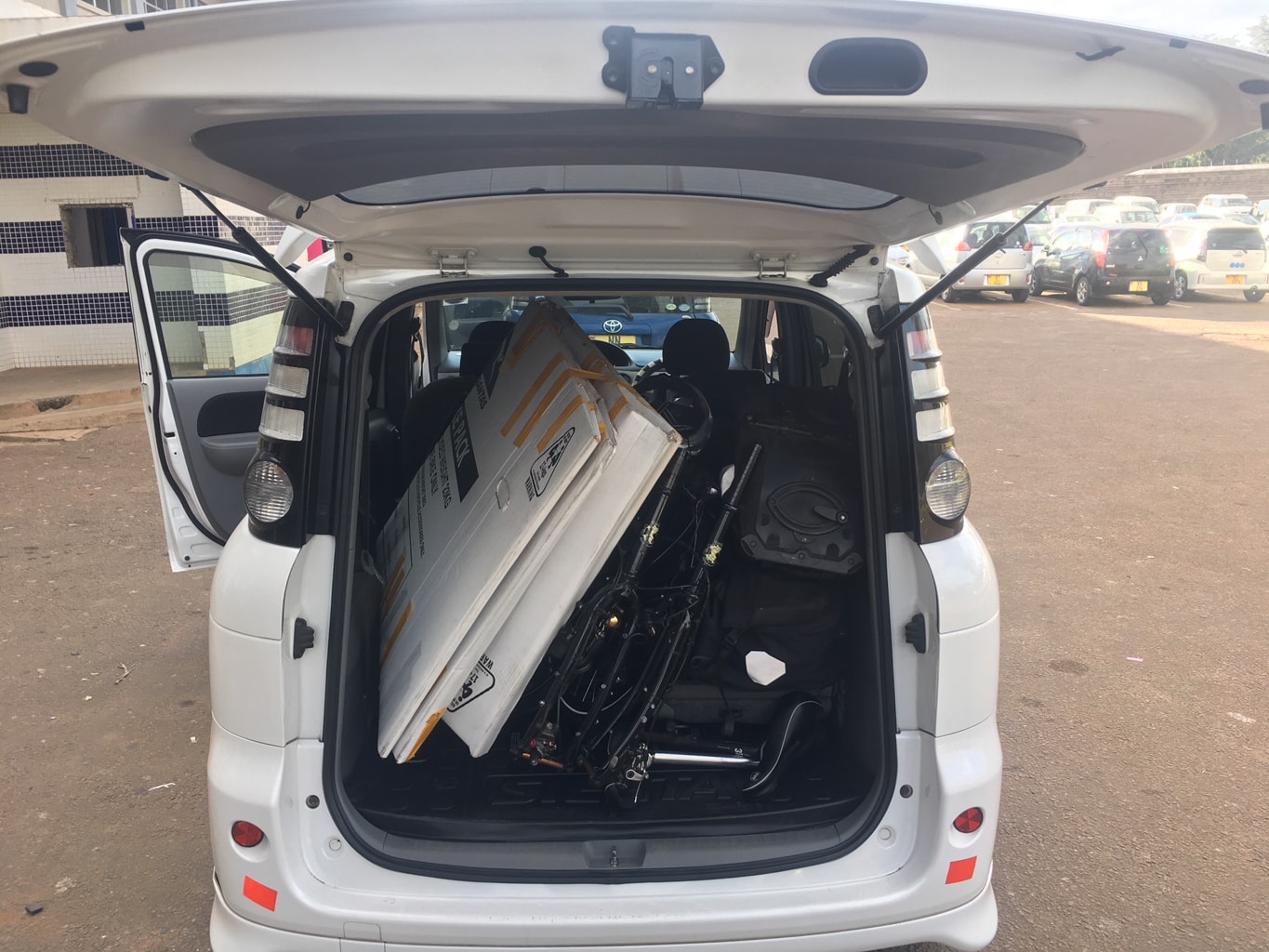 Unable to carry the cartons ourselves and unable to fit the two packed cartons in the small local vehicles, plus having the two of us to fit in, we got it all in one trip to the airport by preparing the bikes and folding the cartons like this. It has been an unforgettable bike tour.