A brief trip to Eurobike. Short of time I fly to Frankfurt, land early in the day, keep my bike in the box (that I have bought at Sydney airport), catch the ICE train at the station to Ulm, which involves change of train and platform along the way. At Ulm station they have lockers and I have worked out I can fold up my bike carton and keep it there for my return. But the maximum locker hire time is 72 hours and I'll probably be 76 so I ponder…"what happens if you don't clear out your locker?". Probably not much. Before leaving Ulm I need to buy a compass as I have forgotten to bring one. I end up in a kids toy shop. Then I get to the bike show camping before sundown. That is 140km away. After 2 days studying European touring bikes I am back to Ulm, the train and catch the late flight out of Frankfurt. It is hardly a bike tour but very much the use of a bike integrated with international business travel.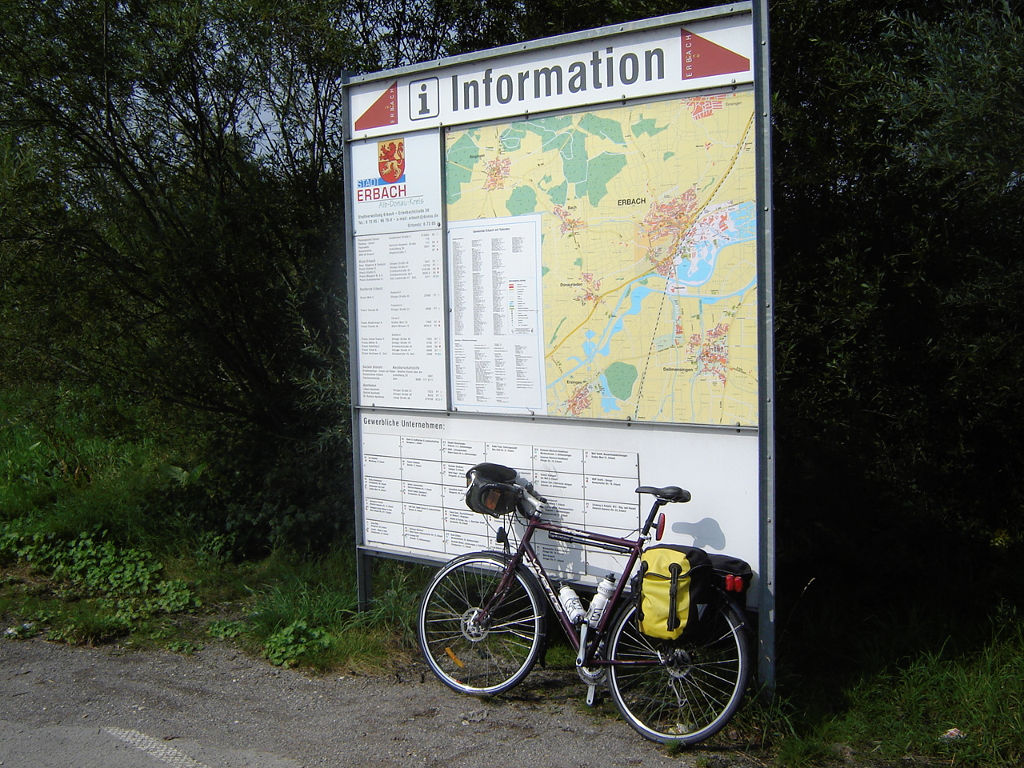 If I follow bike paths the zig-zagging takes forever. This map is not much help either. I'll just use the compass and go SW.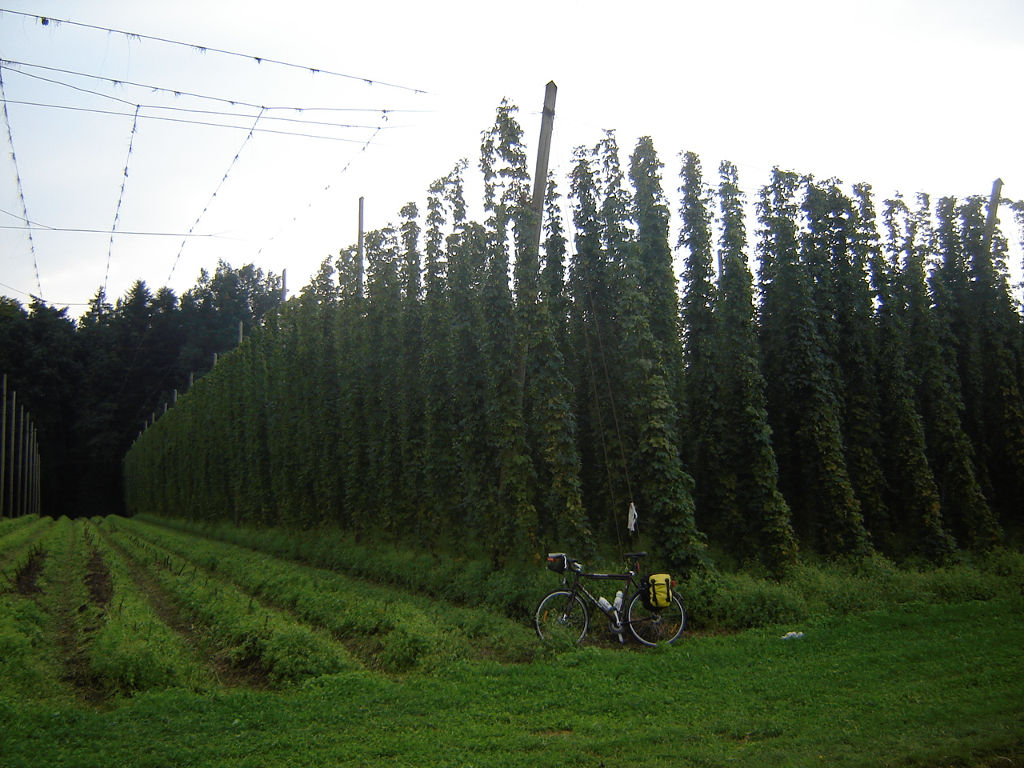 It seems wherever apples grow, so does hops.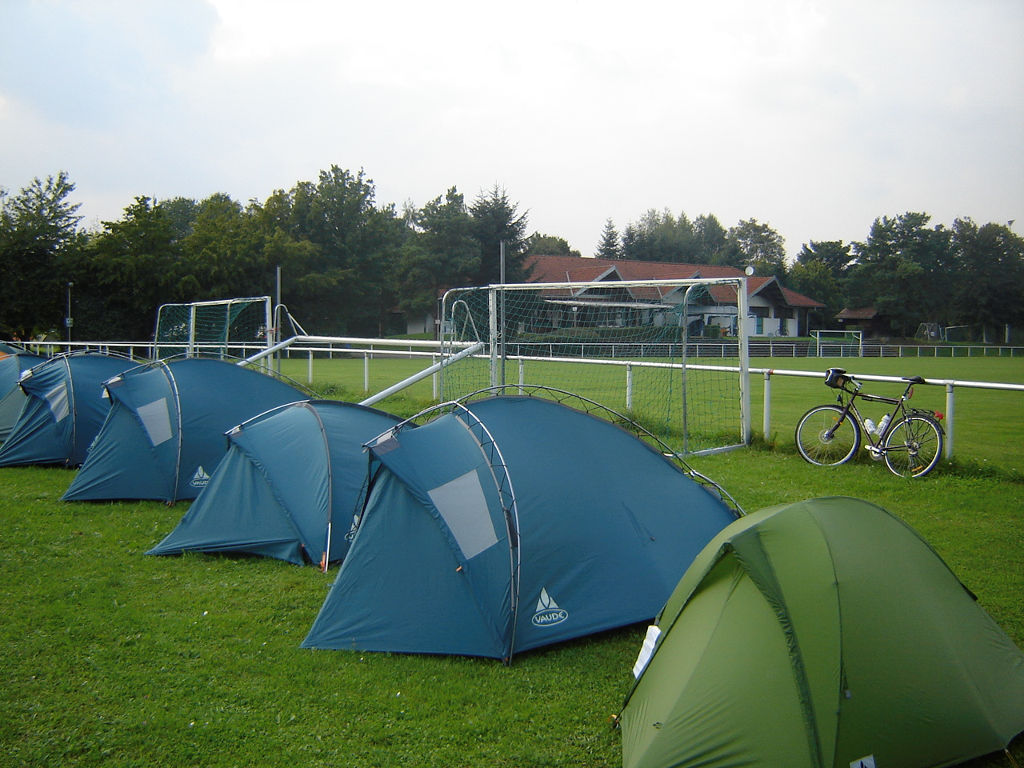 At Eurobike, a trade show with 40,000 visitors, hotel accommodation is booked out for 60 kilometers. In the nearby town a hotel room costs upwards of 250 euro. But at this camping only 500m from the show, a tent is provided and it costs 6 euro (2007) a night. It is in a local sports club and we use the showers in the changerooms. Every year there are a few hundred mostly European bike shop people that stay here, many having arrived on bikes. It is a great atmosphere.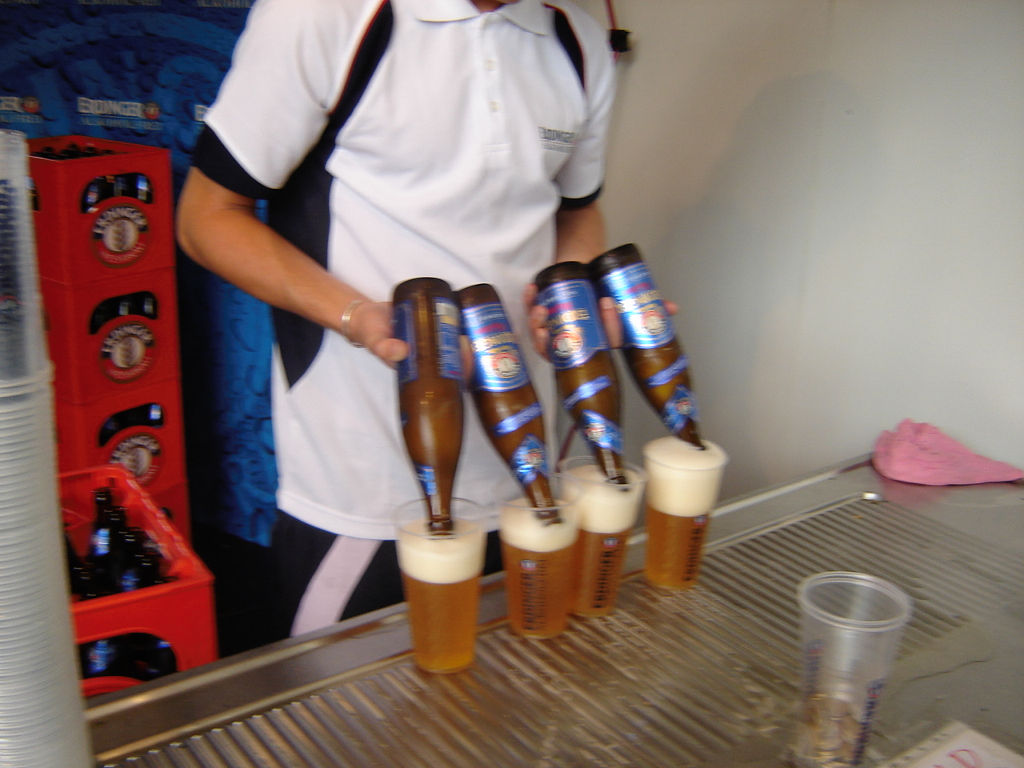 Can't get that beer out fast enough.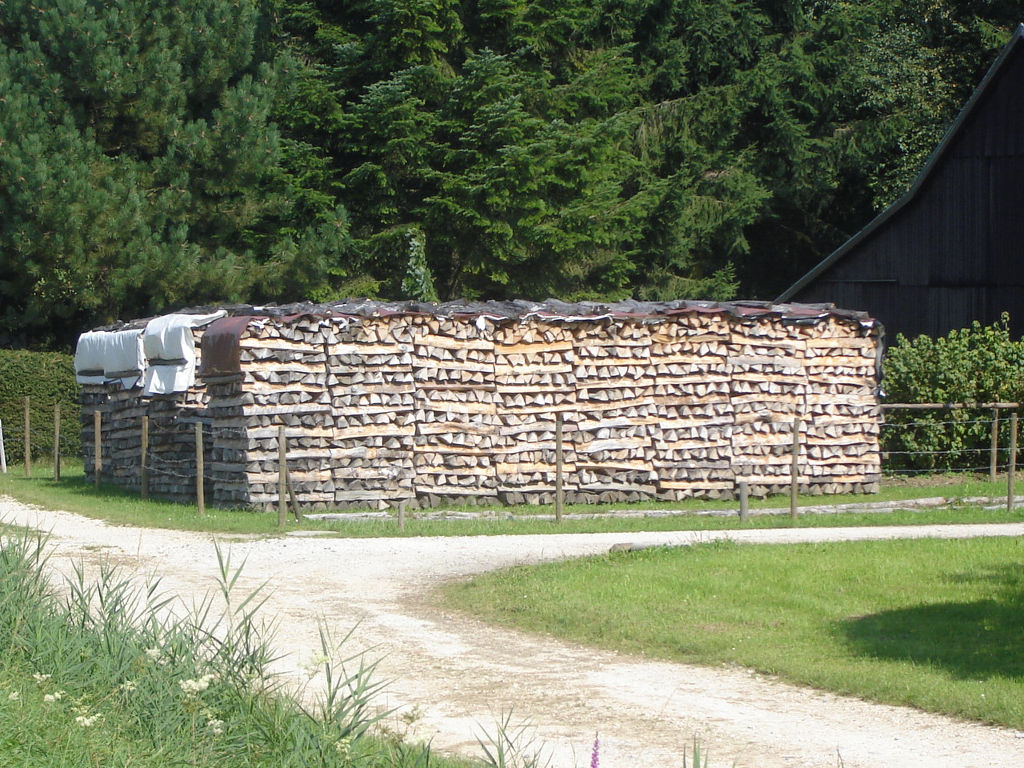 A tour in Germany is a tour of woodstacks.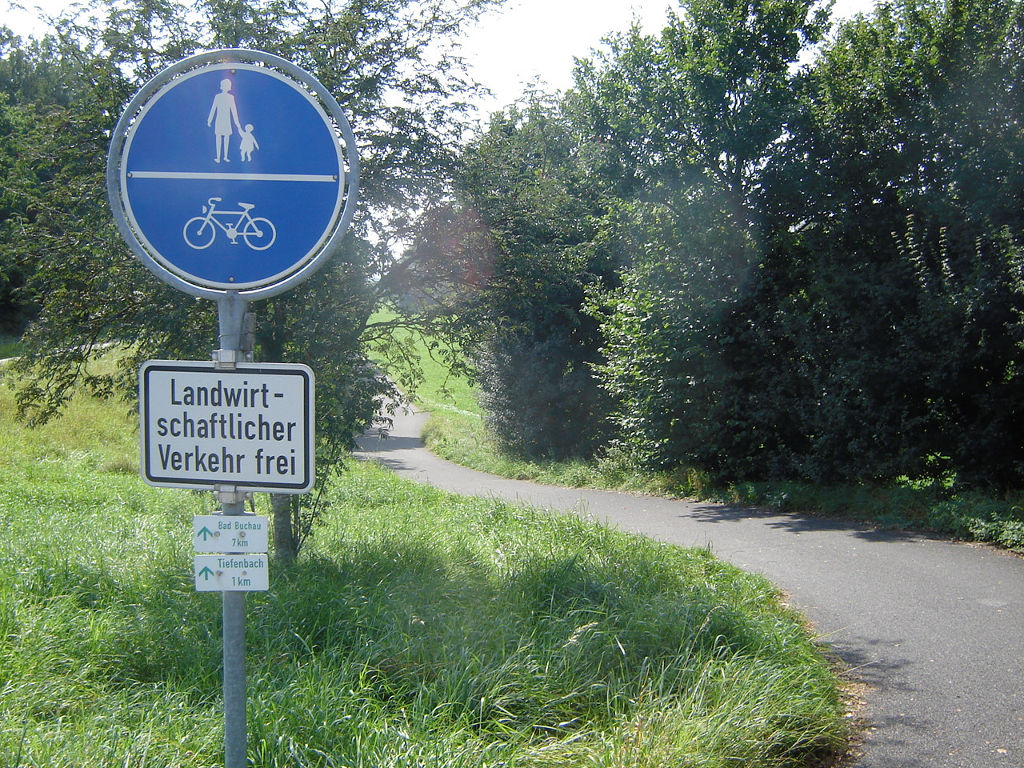 This is Bavaria. The roads are duplicated for bikes and it is not a question of which way to go. More a case of…where will I go and knowing there will be a bike path also.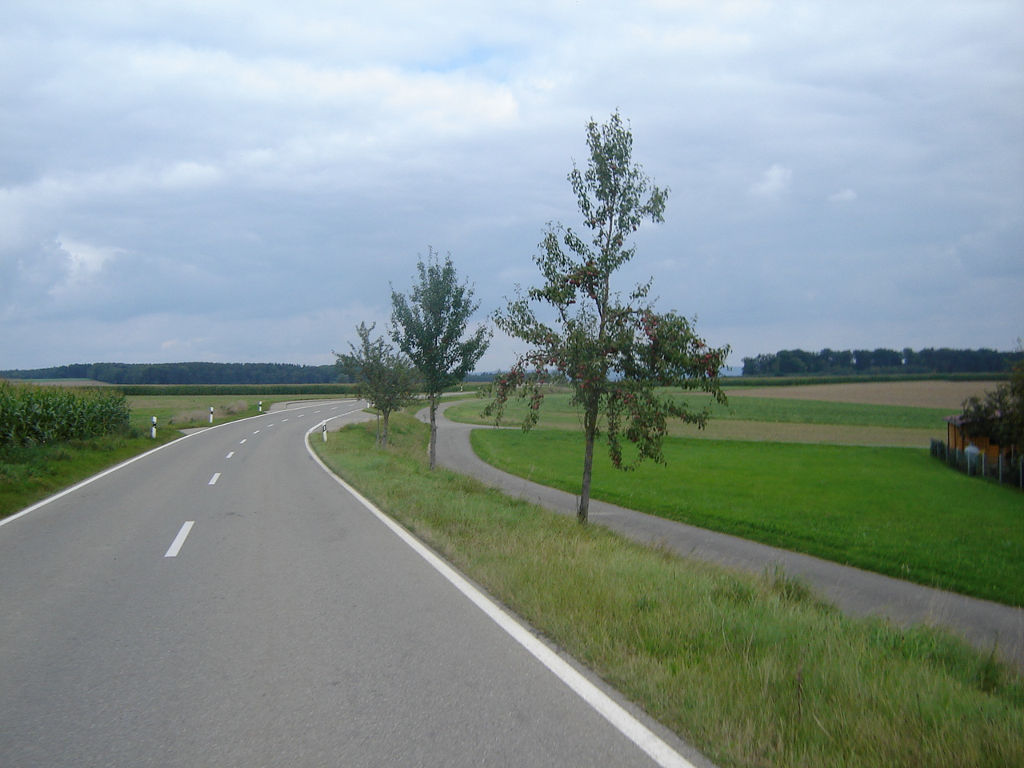 The Danube or Donau. Only 100km to the west of here it is a tiny stream.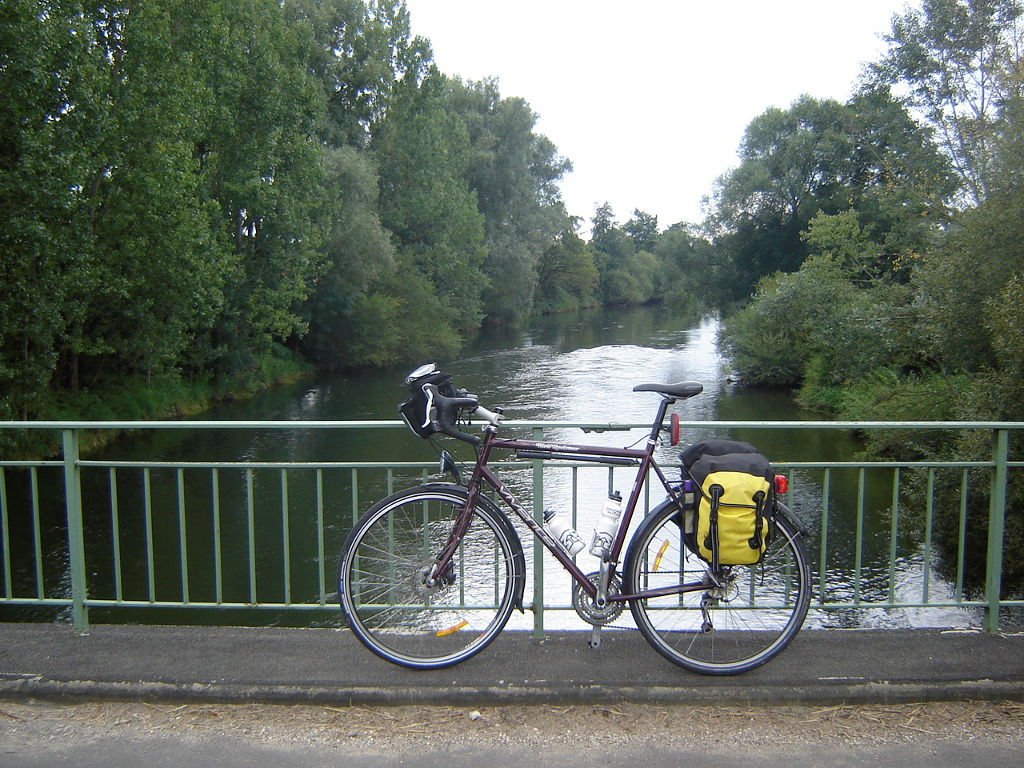 Some impressive things along the way.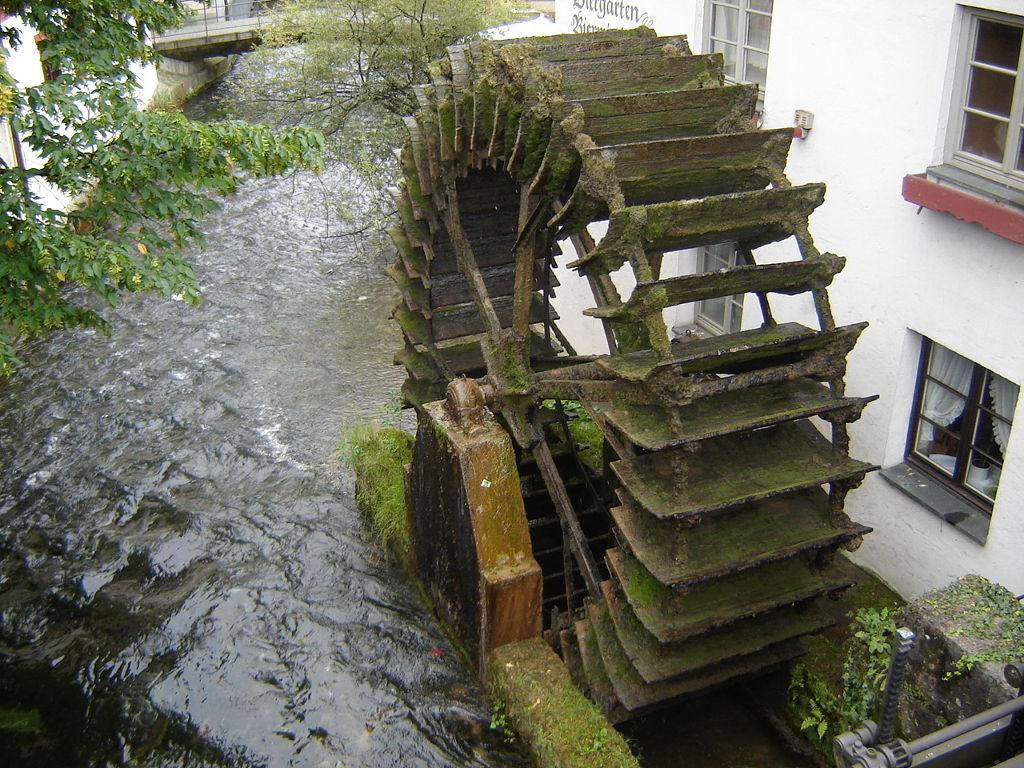 The Ulm Minster, the tallest church in the world and the 4th tallest building in the world that was built pre-20th century.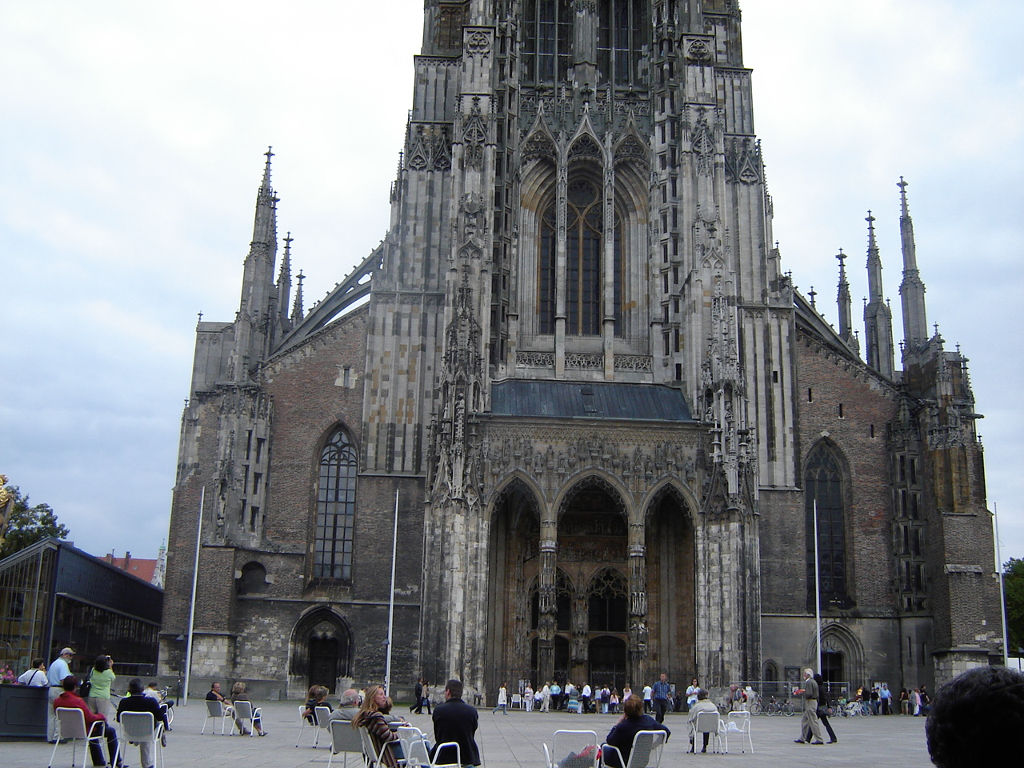 By the time the Danube reaches Ulm it is getting big. In the city there are extensive bike paths alongside the river.