A loop ride starting in San Jose, Costa Rica, mainly to see the Nicoya Peninsula, one of the world's Blue Zones (where many people live to be 100). Crossing the gulf at Punta Arenas, around the coast, up through Nicoya, Playa Flamingo, Liberia, Casnas and back to the capital.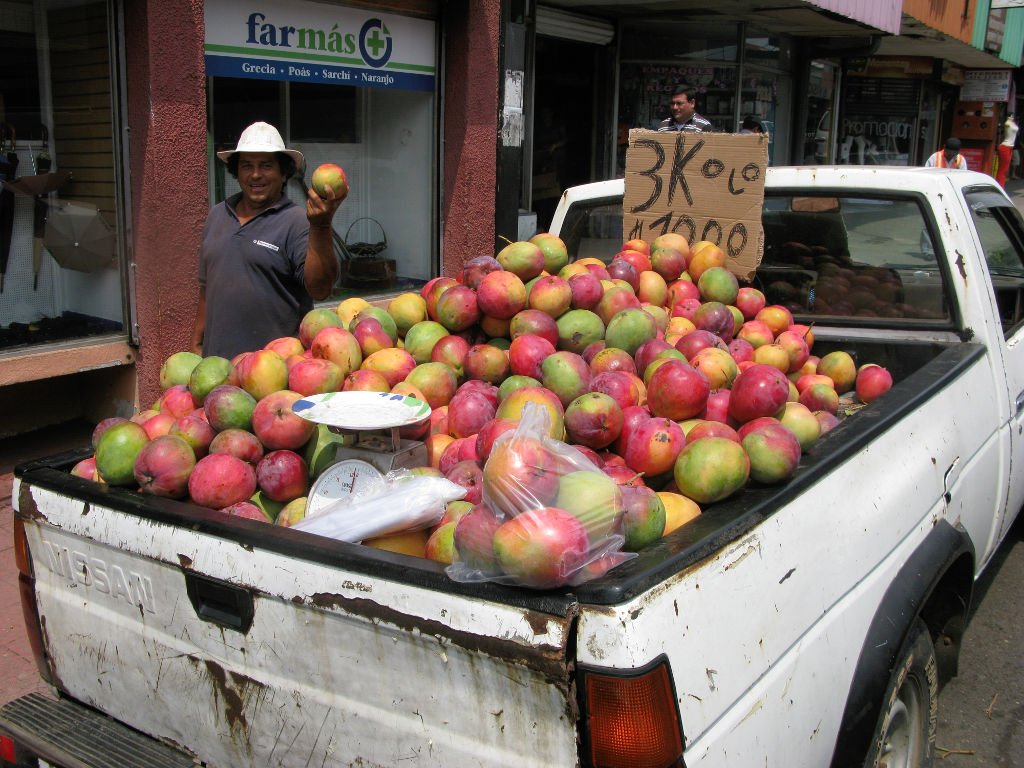 First impressions count a lot and this ute load of mangoes, 3kg for $2 was a great start.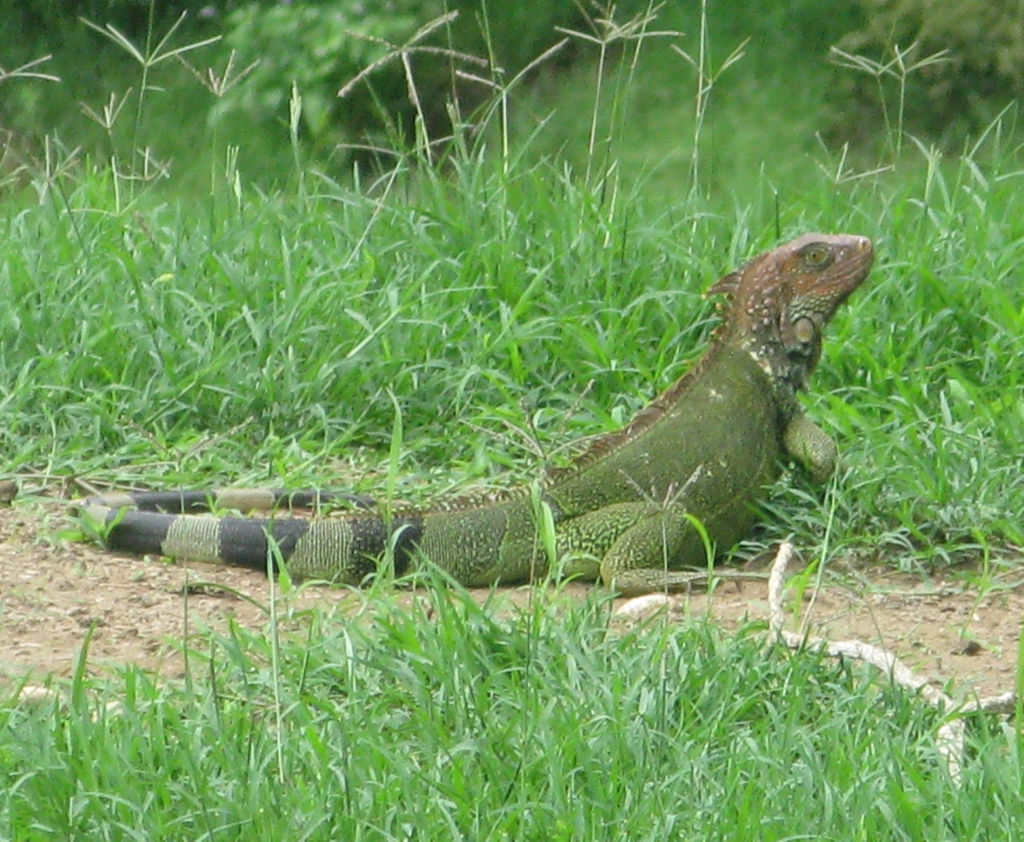 Iguanas abound. They must be very successful in this environment as there are so many.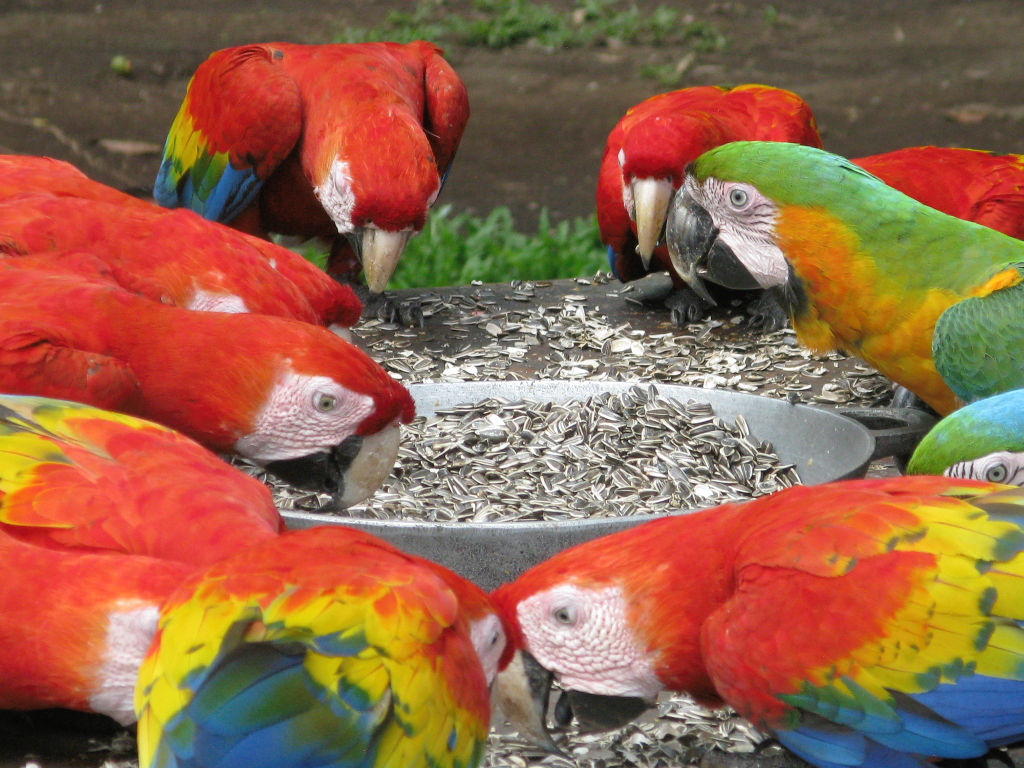 Scarlet Macaws. We are starting to notice it is not only humans that do well here. Wildlife is everywhere.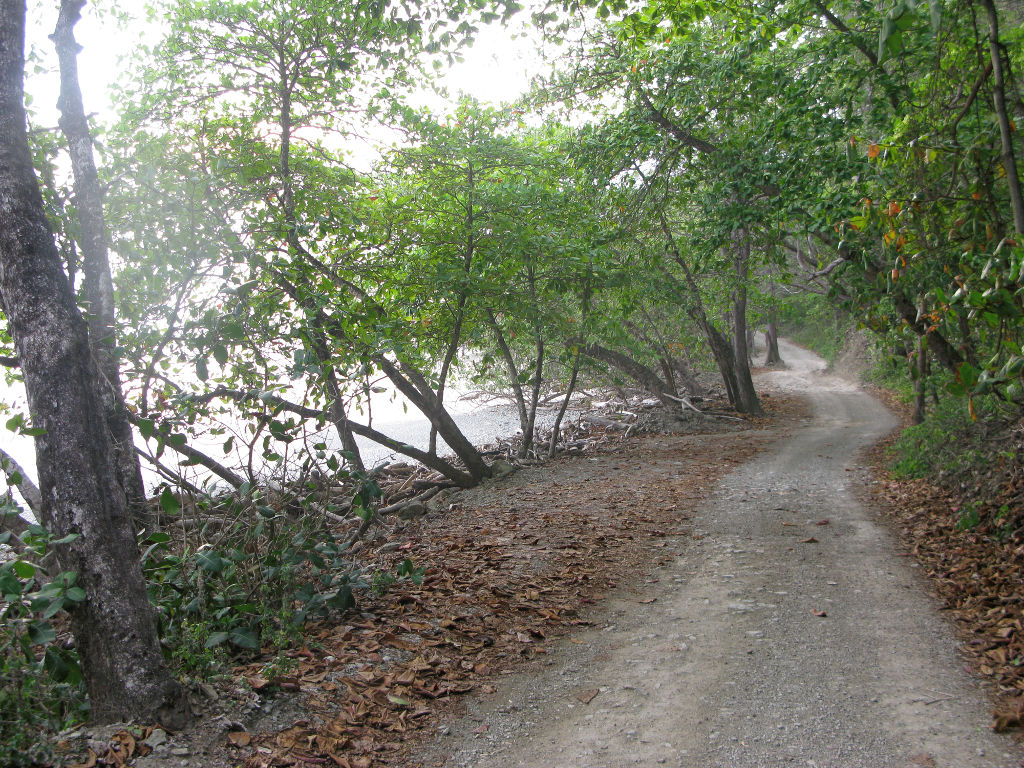 Along the Pacific coast heading towards Manzanillo. So many beautiful places. No tourists either.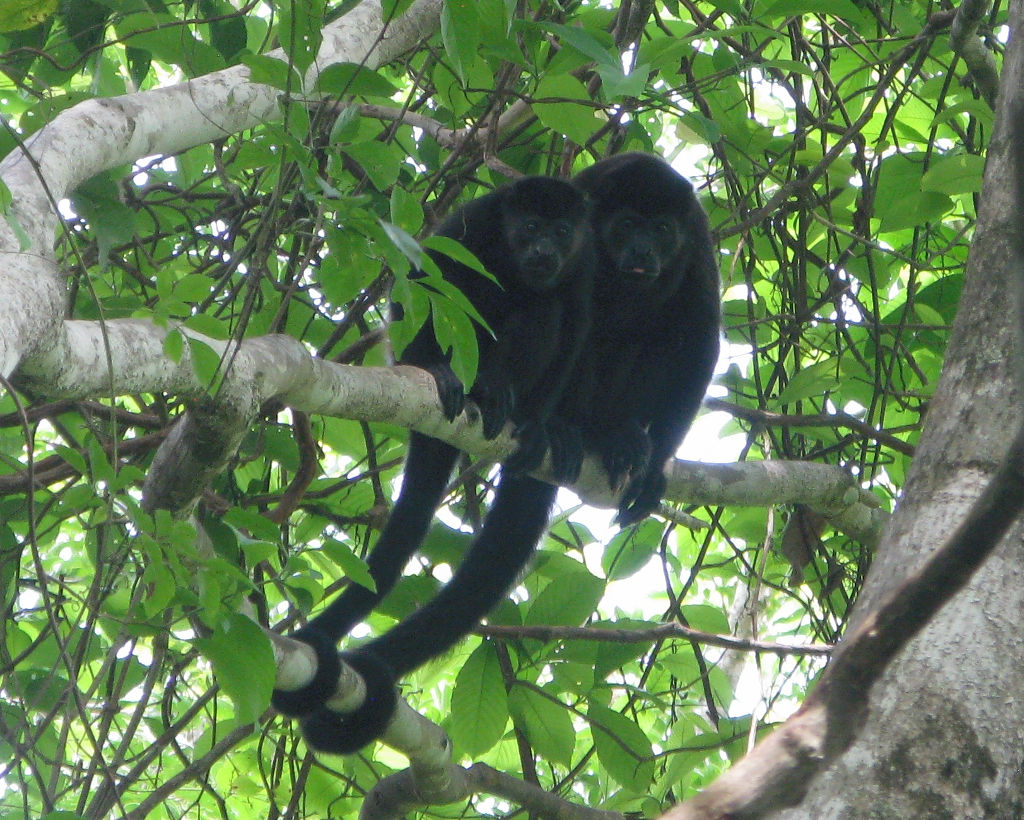 Howler monkeys. We watch them and they watch us.
There are a lot of horses in Central America. It is beautiful to see them out in remote and peaceful places.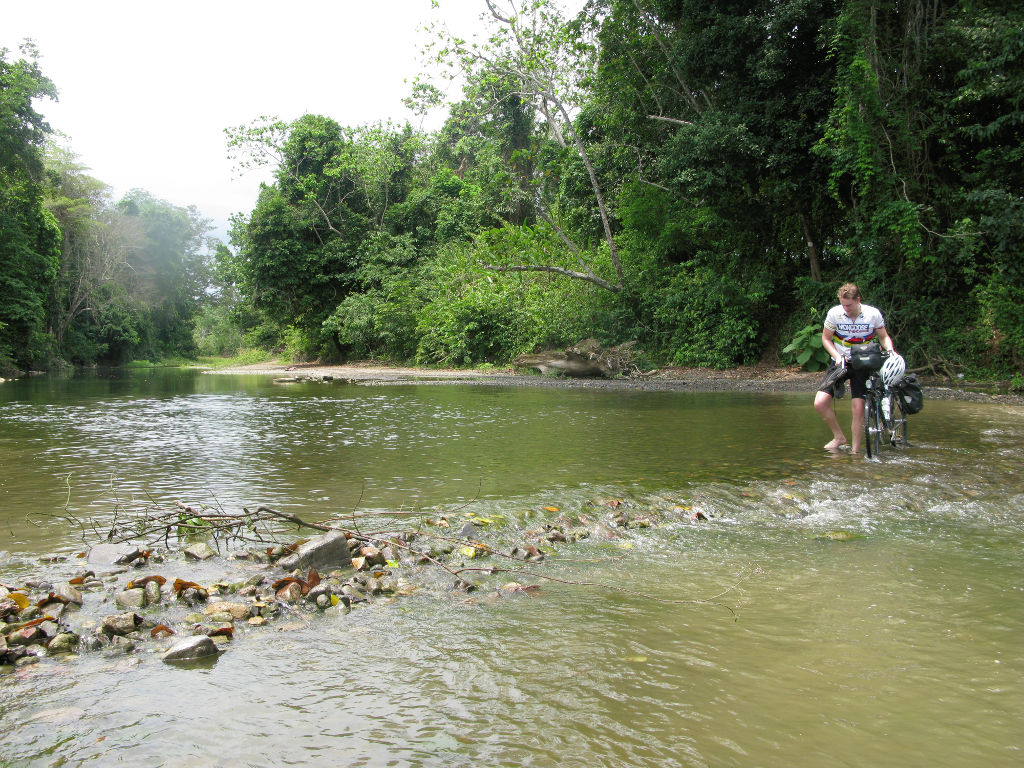 Many rivers to cross. It would be nice if the bottoms were sandy and shoes could be left off but mostly they are stony. Josh is going for barefoot on this one and the sole reward is dry shoes.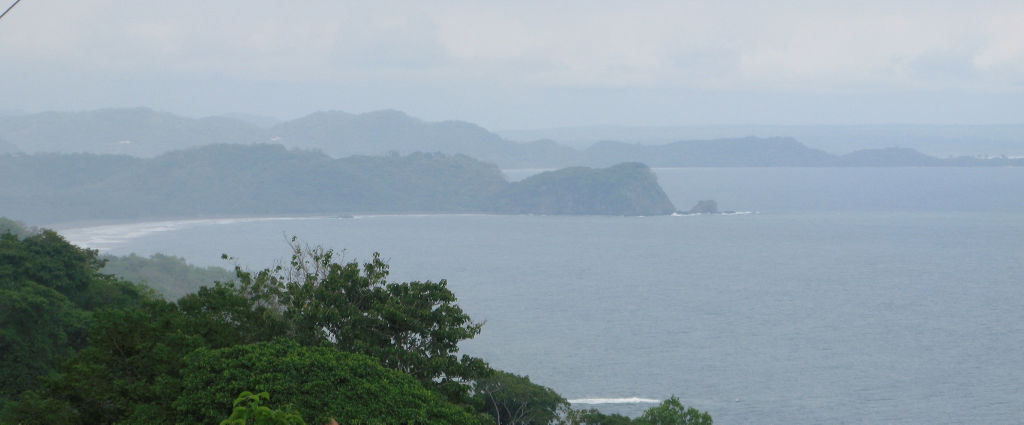 As we climb around a headland we get great views down the Pacific coast on the Nicoya Peninsula.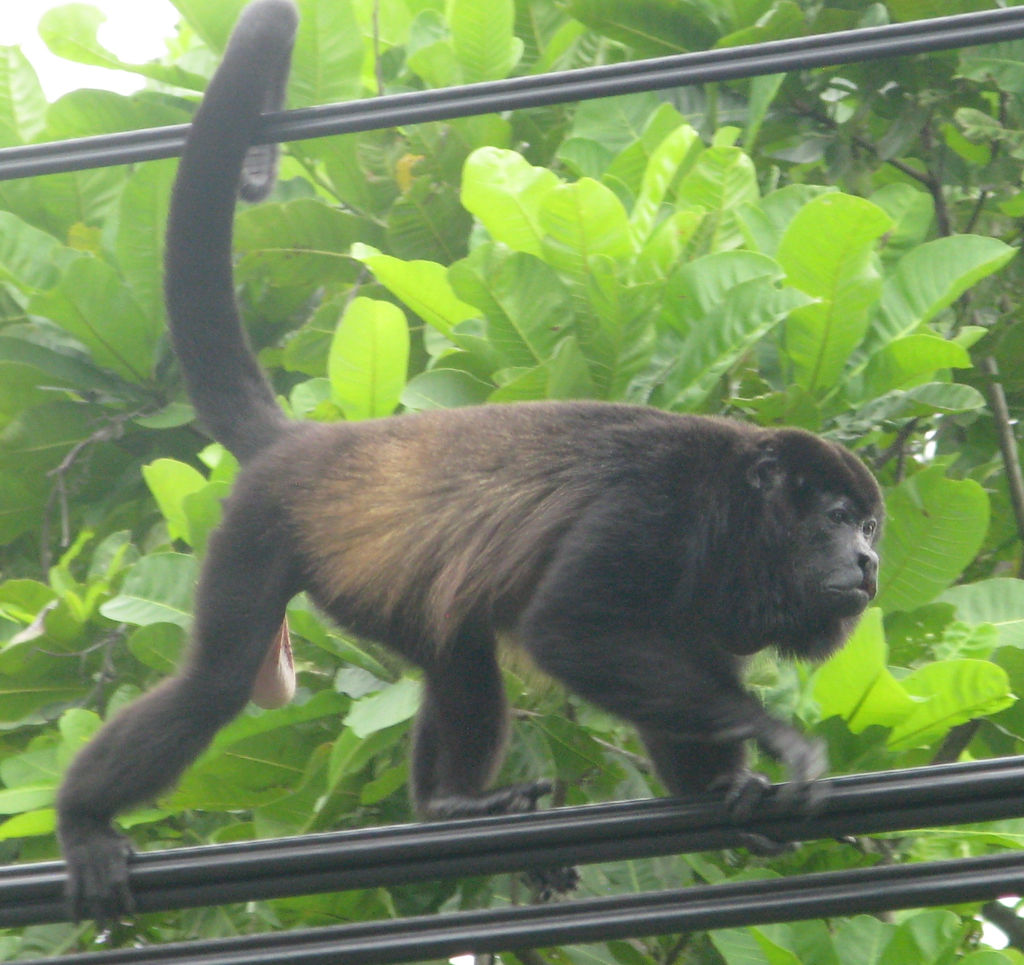 A mantled howler male (obviously). They run along power lines that are plastic coated. Often in large groups so it's quite a sight.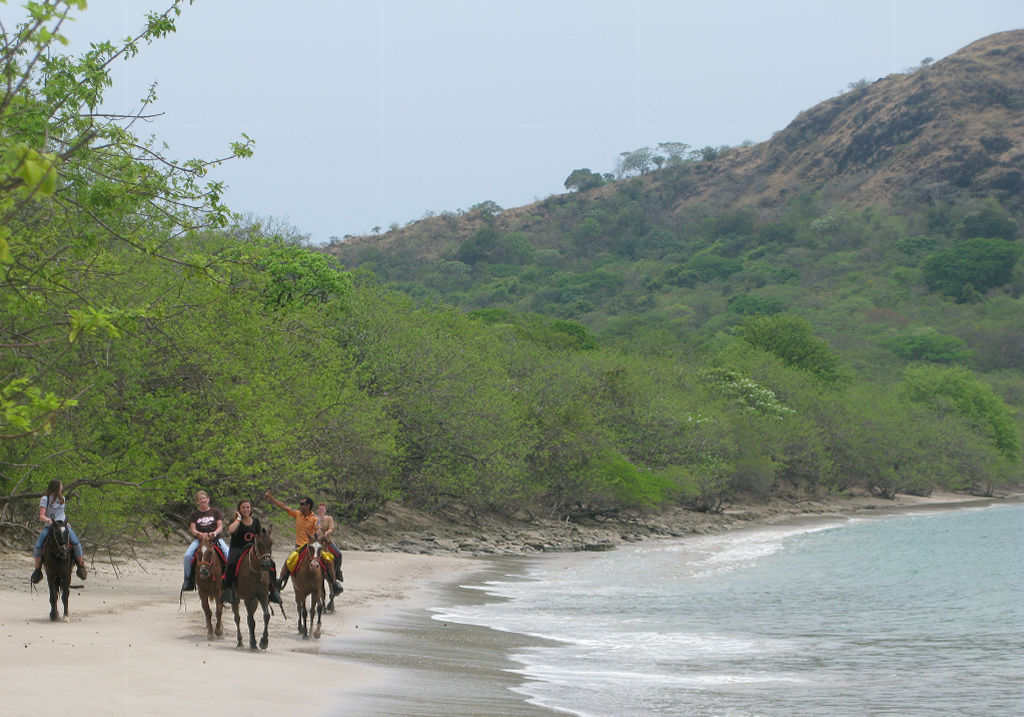 Gringos being taken for a horse ride along the beach.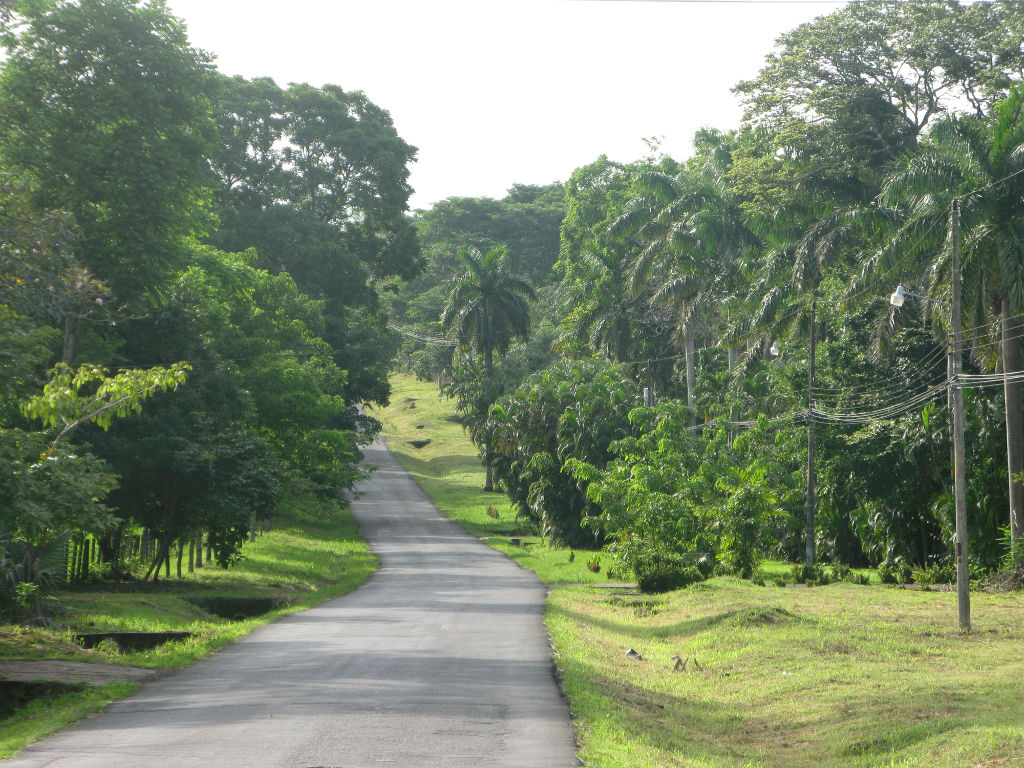 There are lots of roads like this in Costa Rica. The country has no army (abolished in 1949). It intends to be carbon neutral by 2021. It ranks as one of the best environmental performers in the world.