A week of touring all around Portland Oregon before heading south, finding the Willamette Valley cycleway, riding to Eugene and then around that region. Training back to Portland.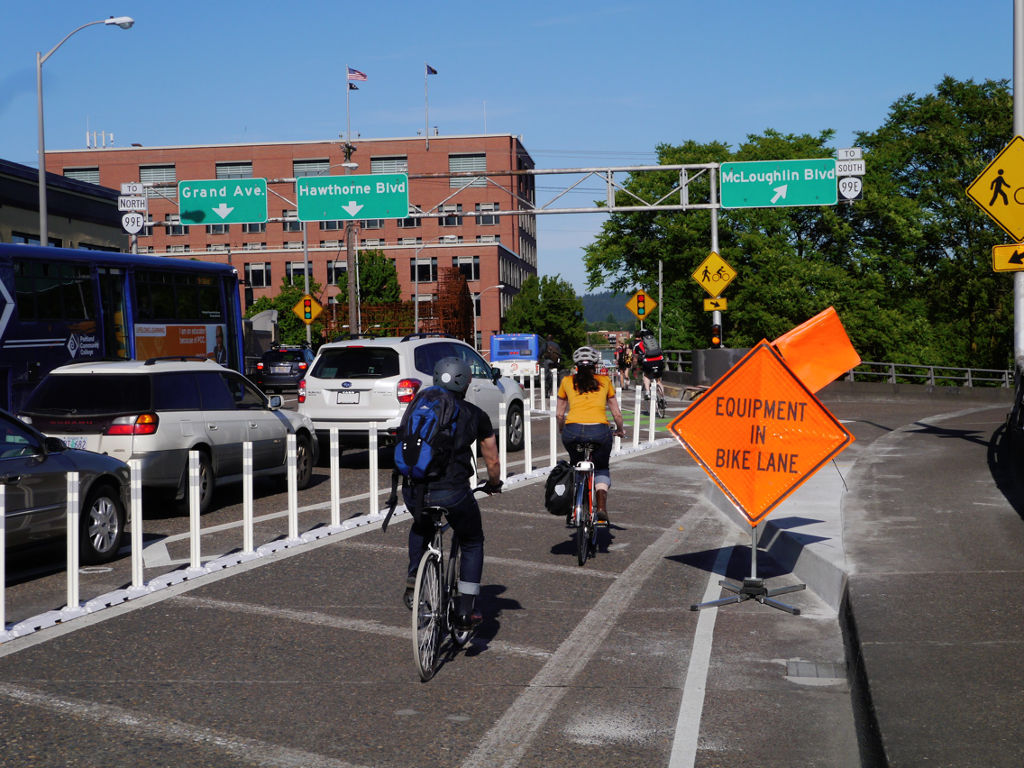 Portland has a reputation for cycling infrastructure and it's well earned. On "urban" tours it's great to go out early and ride in on the commuter routes. I don't need to know where they are or where they are going. Just get in the stream and it takes me along.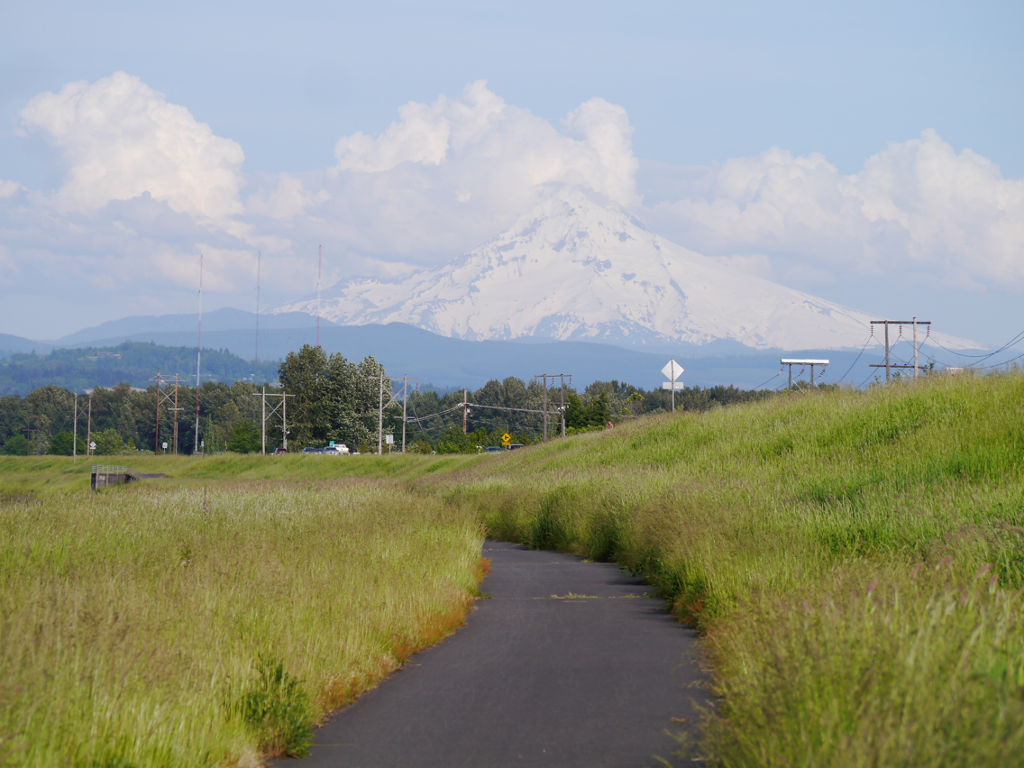 Around the city there are plenty of longer day rides to do.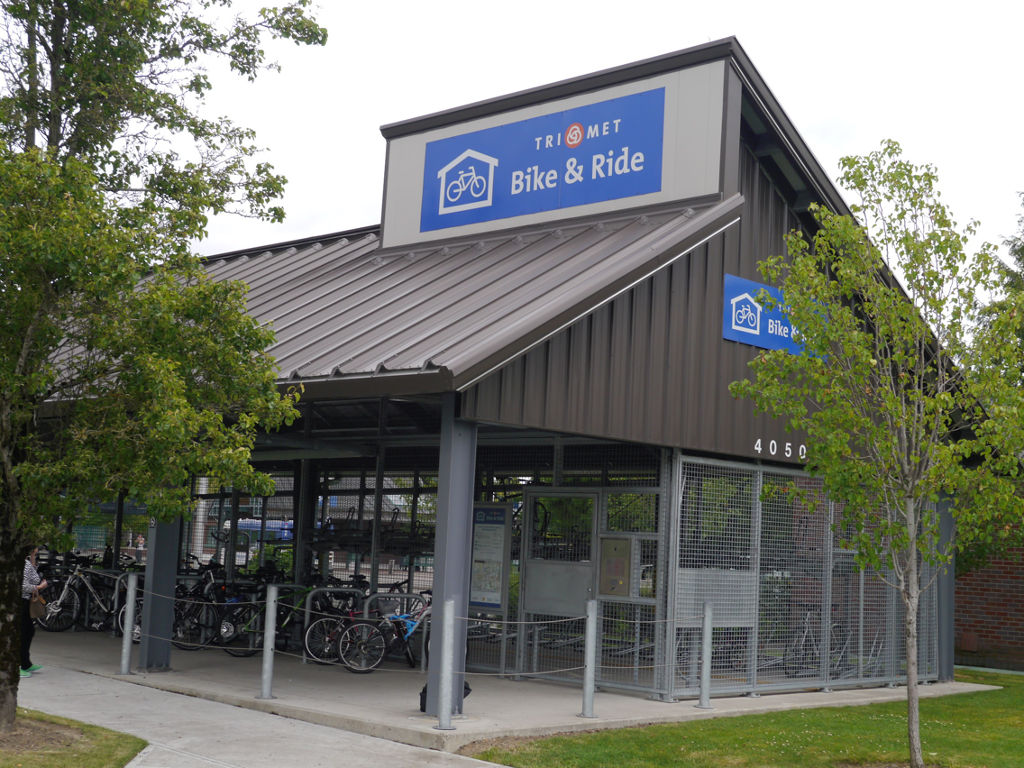 This is in Beaverton, a commuter city over the range to the SW. Great effort has been made to make people ride to the mass transport and park there.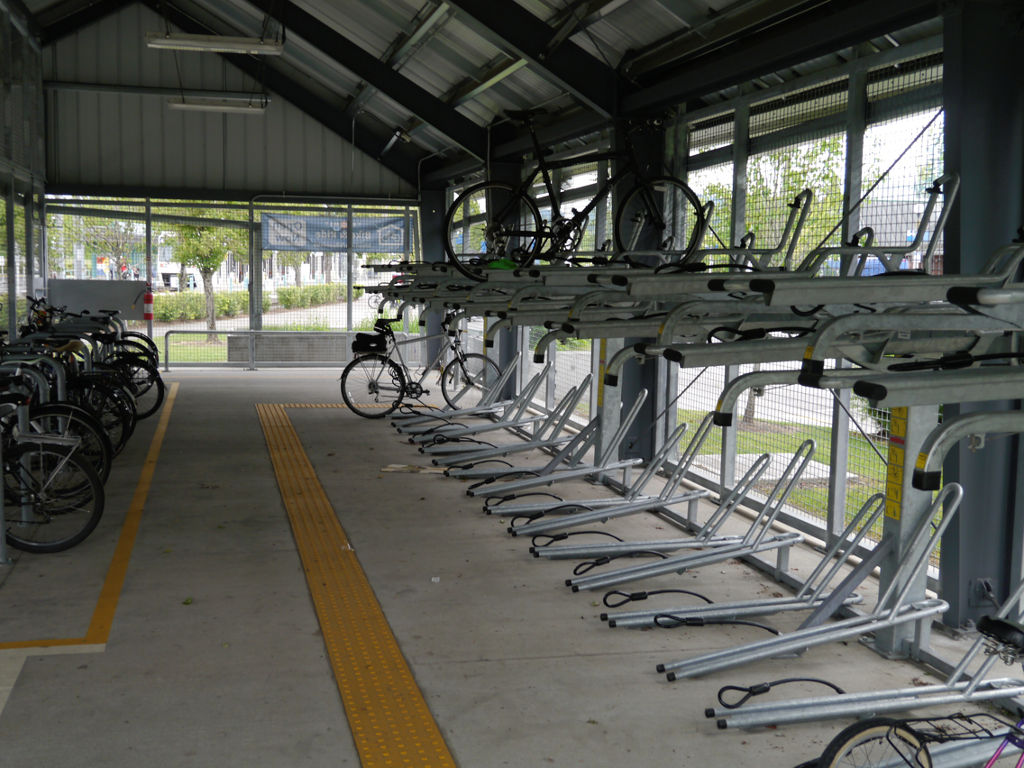 Cyclists can get a keycard for the parking station.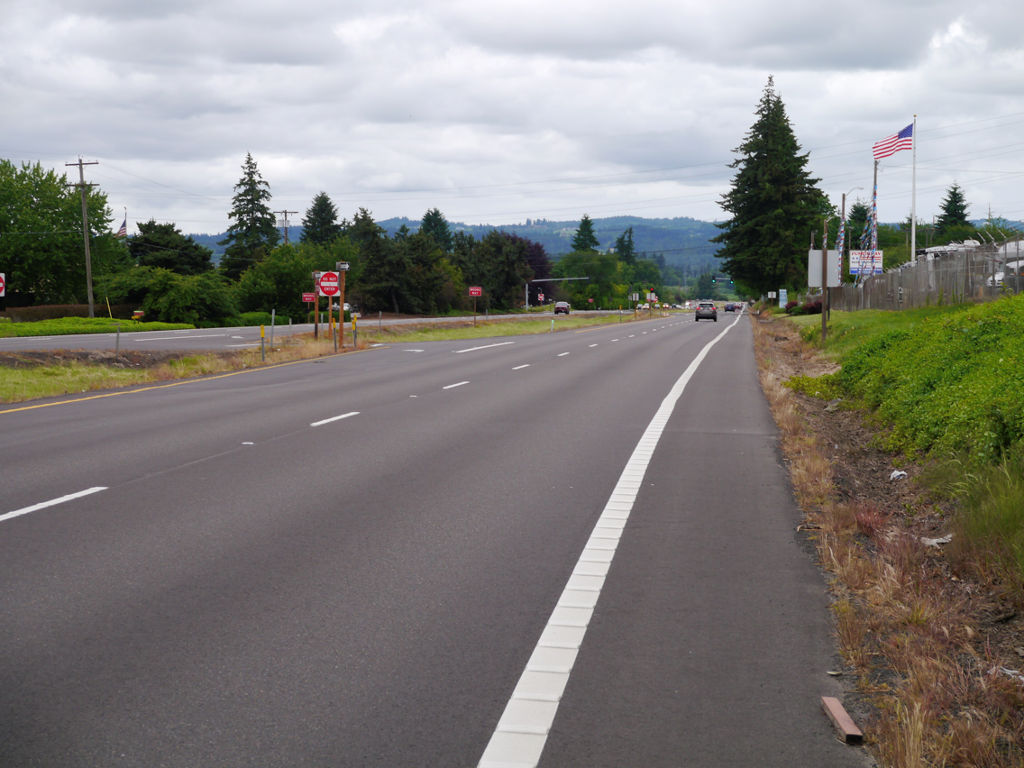 Heading south, the obligatory American flag and a generous road shoulder. The pro-cycling infrastructure definitely results in good behaviour towards riders. We are granted respect.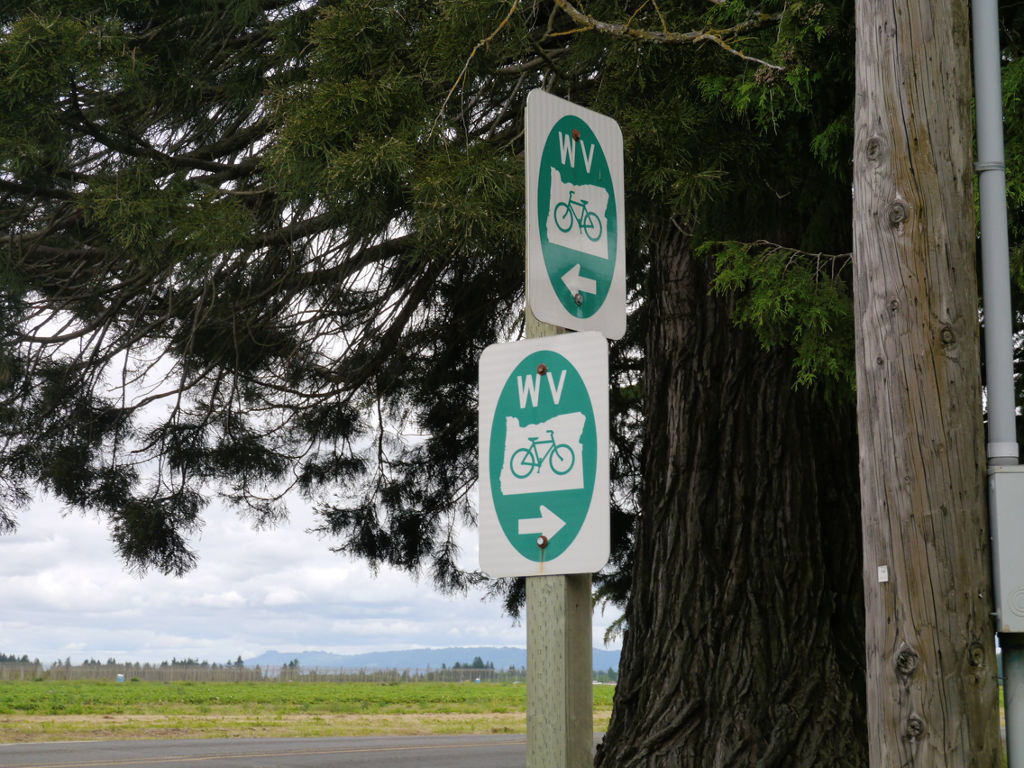 WV refers to the Willamette Valley. Pronounced "will-am-it". This massive Willamette river runs north, eventually through Portland and then into the Columbia river. The cycleway is well promoted but it was surprisingly hard to find.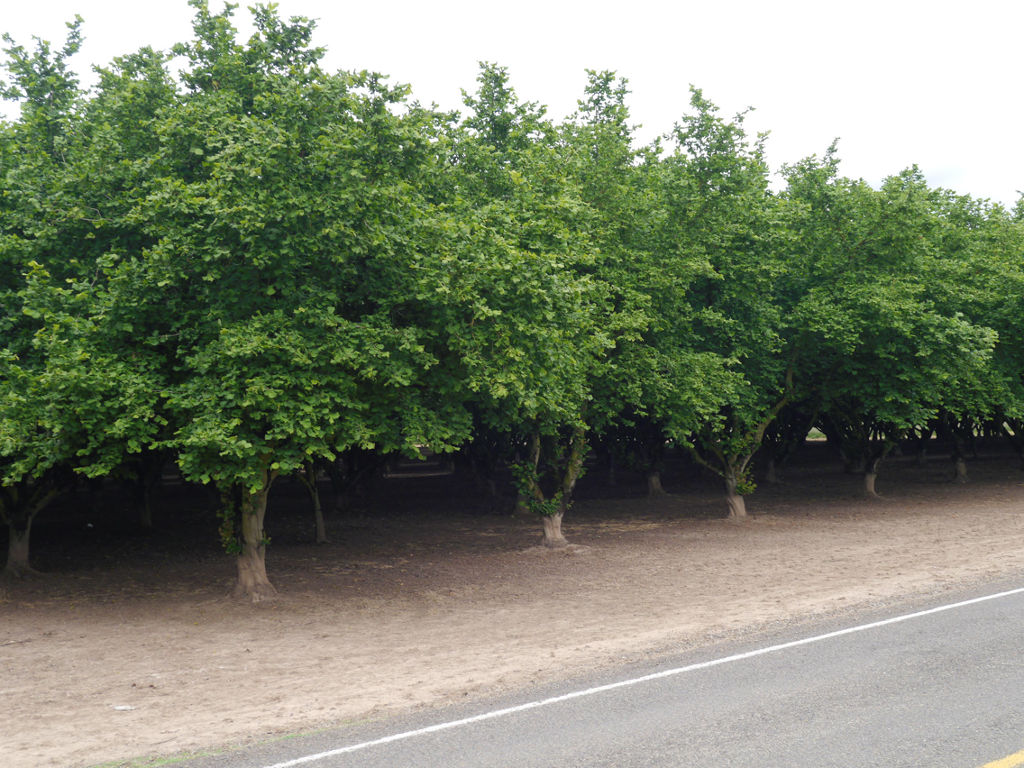 Hazelnuts. Most USA production is from around here.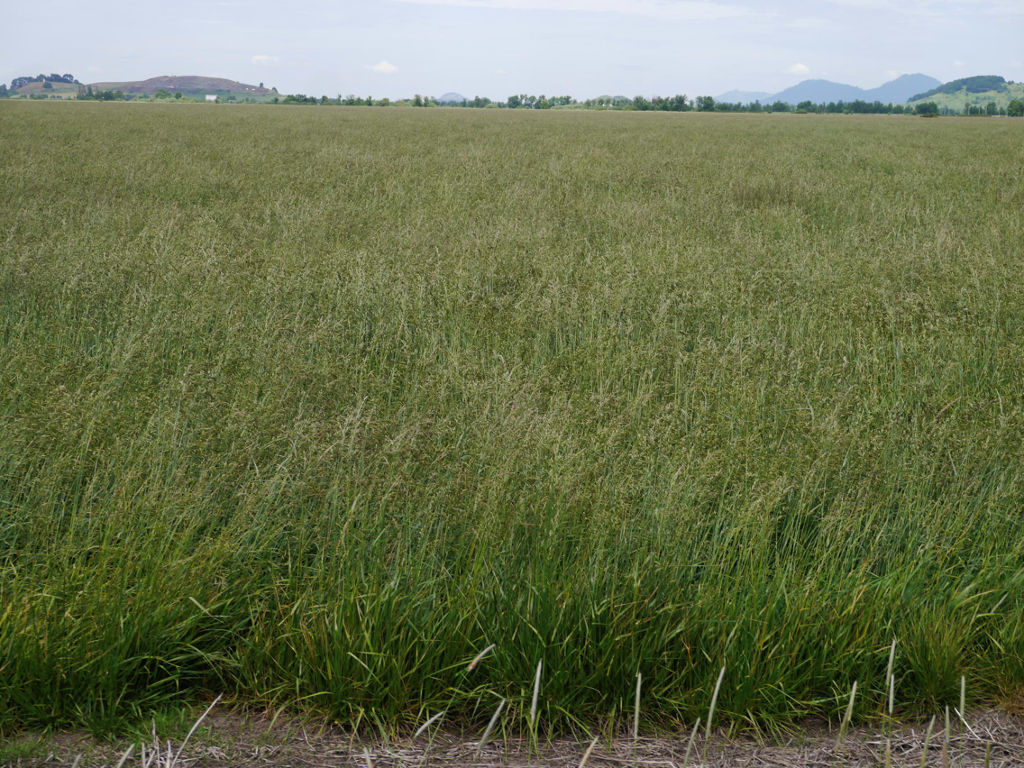 Rye. They bale it and ship it to Asia as fodder.
Read the sign. There is an element of lawlessness up here. Some people have moved into remote areas deliberately to get away from authority. It is more noticeable than in other countries.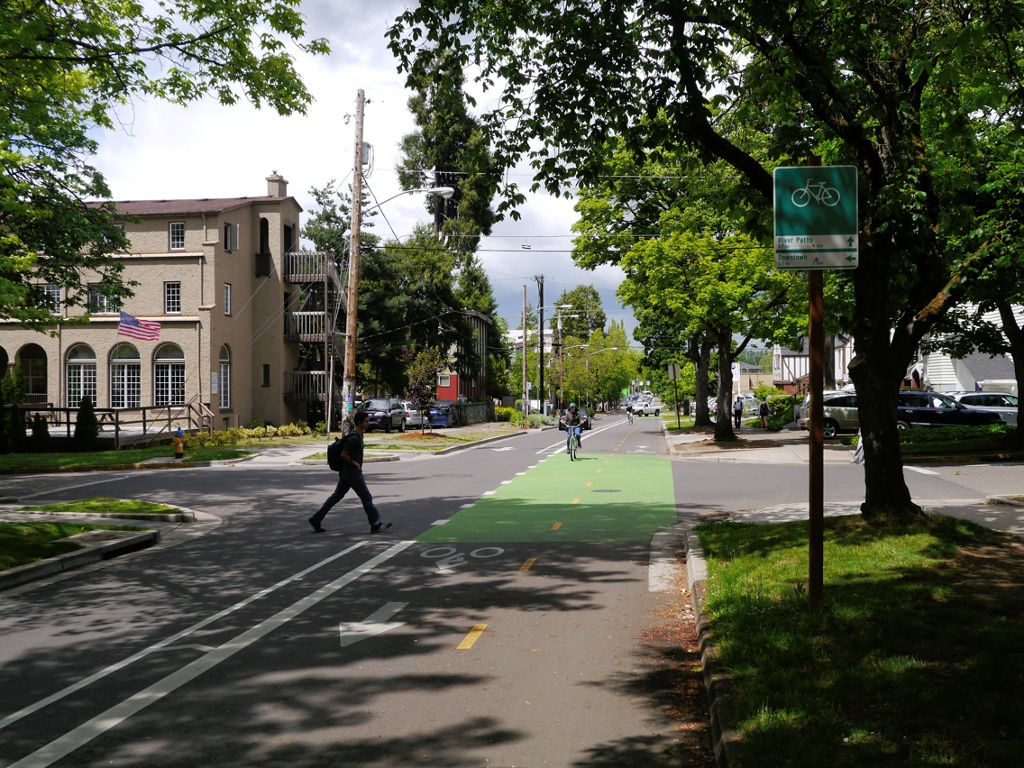 Eugene is fantastic for cycling.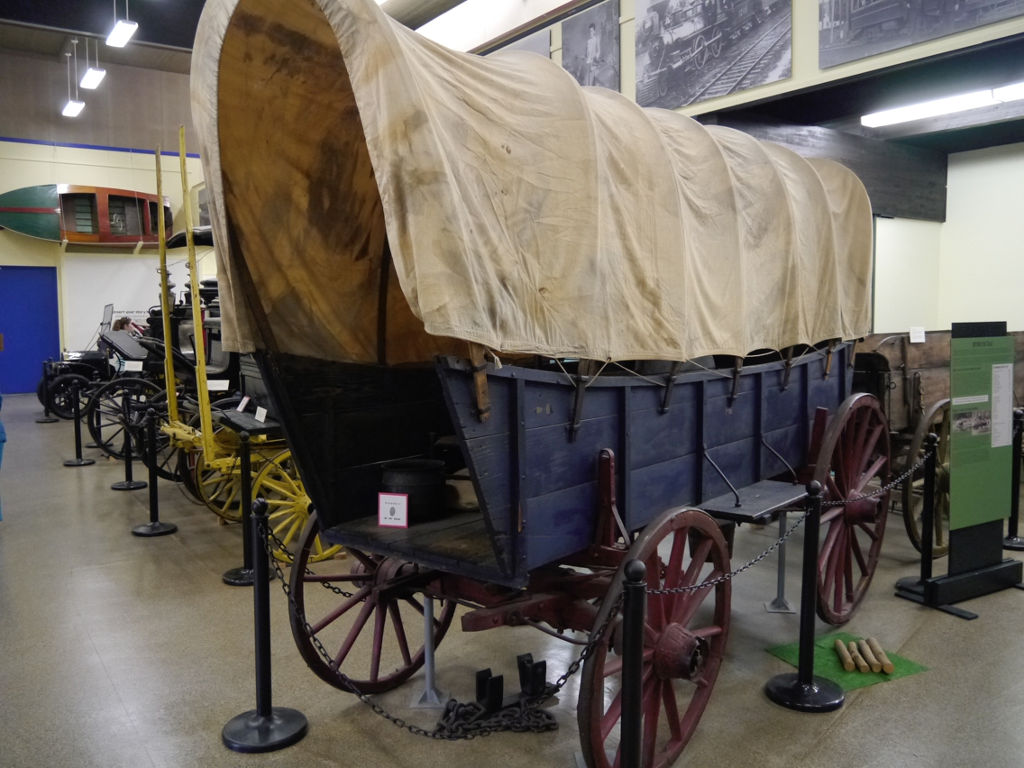 It is a good place to visit a museum and learn about the ways the Europeans got to these parts. Unfortunately, in this case, no mention is made of the decimation of the native civilization in the process.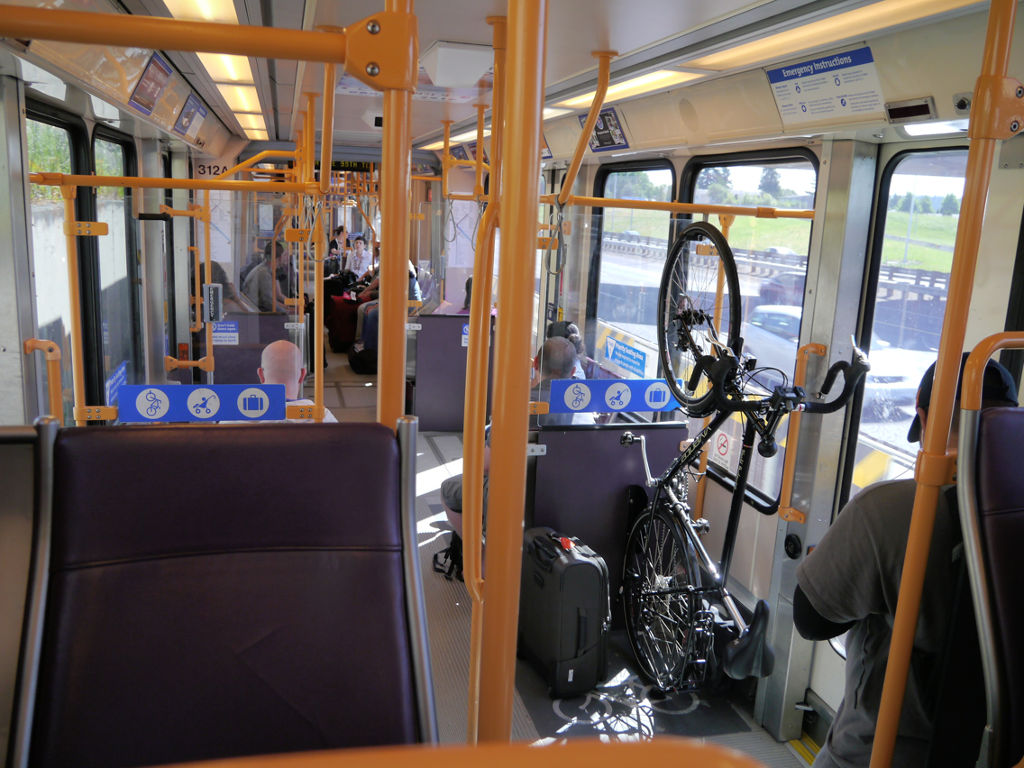 There is a train service from Eugene to Portland and you need to put your bike in a carton. They sell cartons at the train station. Back in Portland these are discarded and there is a dumpster full of them behind Portland station. After 4 bike shops told me they had no bike cartons I snigged. This is on the metro out to the airport. I rode this tour on a VWR Patagonia.