Brief
A 2,000km ride across Italy and up through the Balkans. Starting in North West Italy, crossing Italy and then taking the ferry over the Adriatic to Dubrovnik, up through Croatia, Bosnia, Slovenia and Austria into Southern Germany. Riding a Vivente Swabia, a bike that has been proven so much already, this also became a trial of the route plotting software Komoot.
---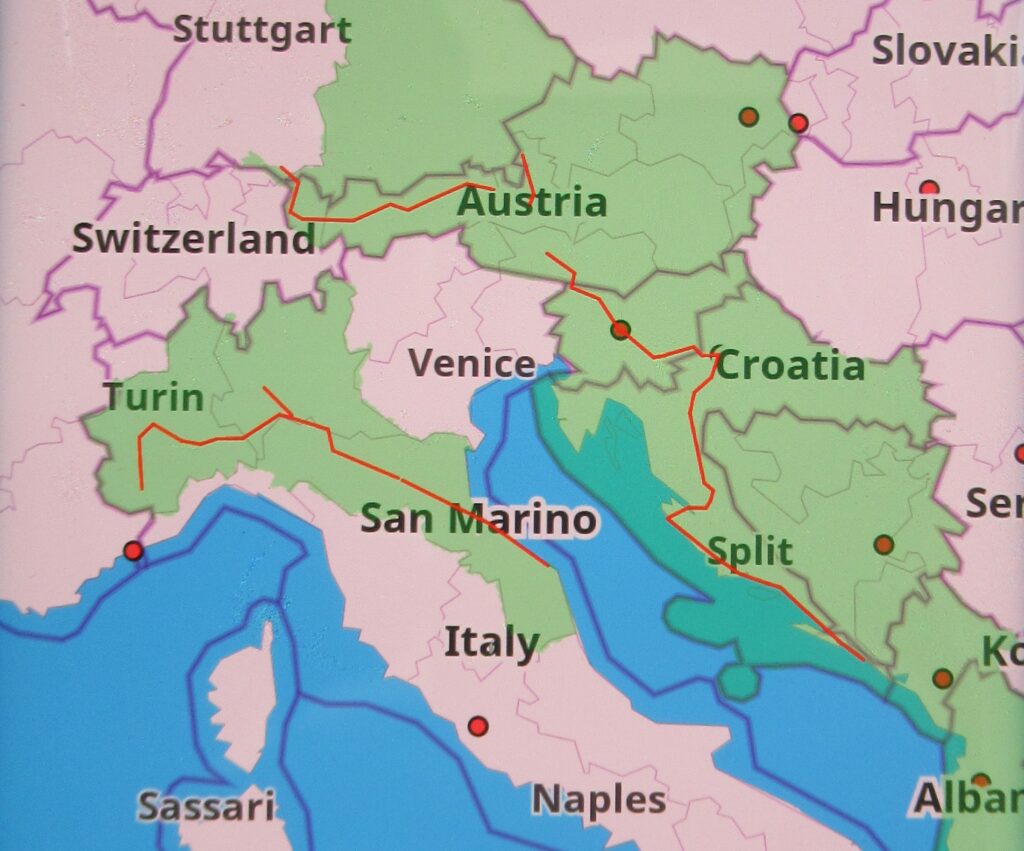 Starting in NW Italy, crossing Italy and then taking the ferry over the Adriatic to Dubrovnik, up through Croatia, Bosnia, Slovenia and Austria into Southern Germany.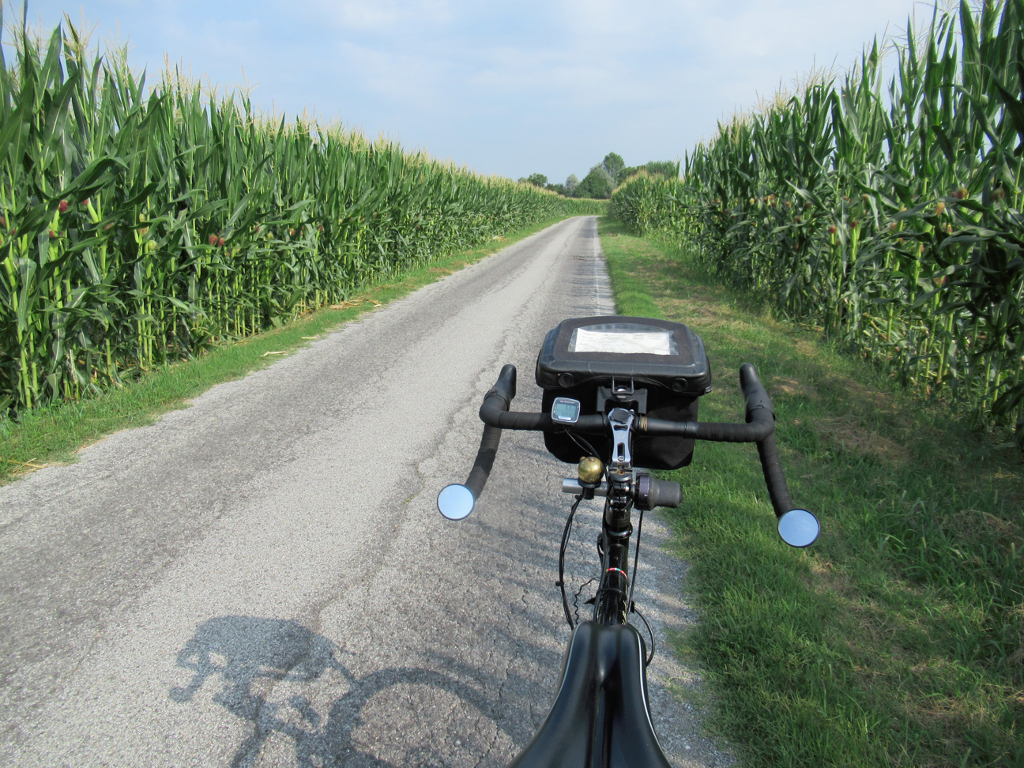 Komoot route planning, after you tell it the start and finish, offers options of bike touring, road cycling, mtb route and hiking. For each one, a summary tells you the distance and the climb. Then, in the detail, you get the route divided into bike path, single track, road and the surface into paved, gravel and so on. Whereas Google routes often ignore even EV routes being available, Komoot seems to be made just for bike tourers.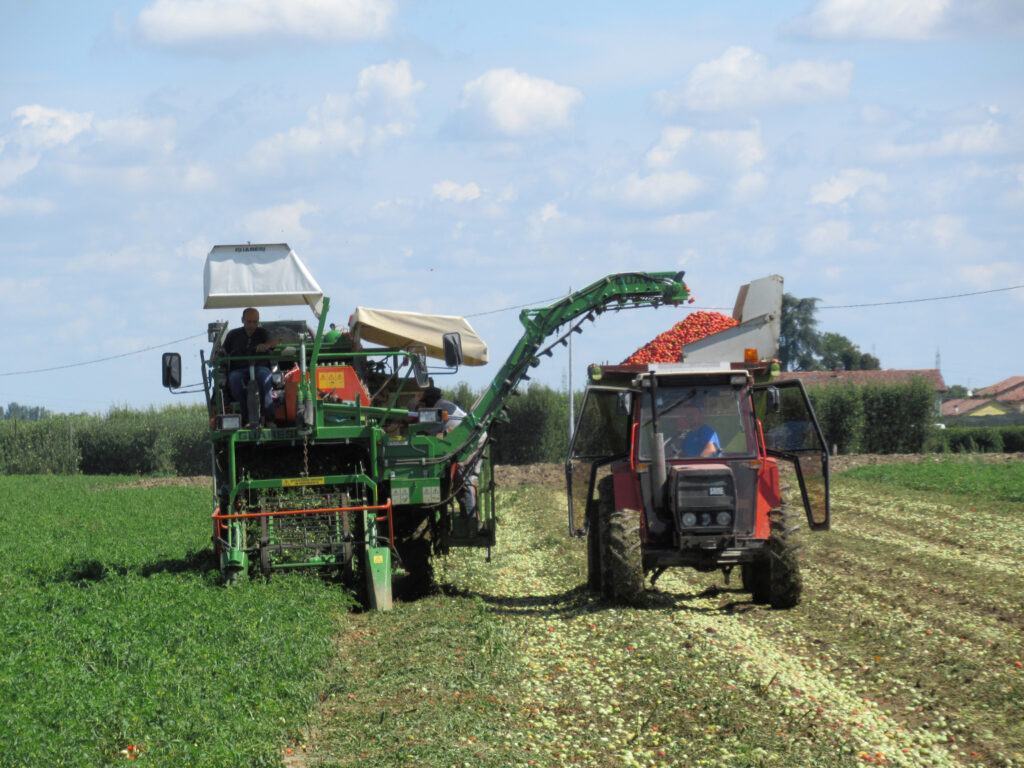 Mechanised tomato harvesting in North Italy.
Separate to Komoot, I have downloaded OSM (Open Street Maps) for the regions. I am staying in Airbnb's mostly and only choosing them one or two days in advance. This gives me plenty of flexibility to take weather into account. I choose Airbnb's in the 30 Euro range. I don't plot the route until I have the address for the night's booking. Then Komoot takes me, mostly on cycle routes with no traffic, right there.
It seems that all of Italy moves to the coast for the summer. These beach scenes are endless.
Arriving in Dubrovnik I do a ride around where The Kings Landing scenes for Game of Thrones were shot.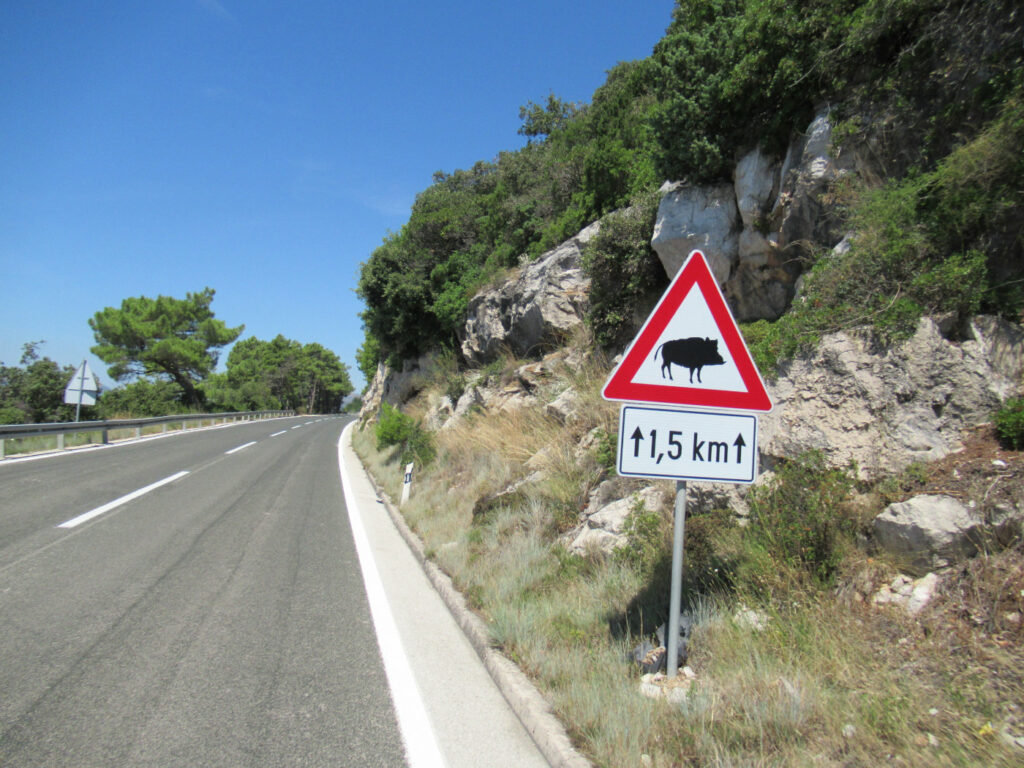 Following the Adriatic coast north there are not many off-road options and the terrain does not allow room for a shoulder. Having the mirrors really helps.
It is classic scenery along the Adriatic. Steeped in history too.
This is in Zadar. From here I leave the coast and head inland.
Zagreb, a beautiful city, is the Croatian capital. When Yugoslavia was formed, the states made a constitution that allowed any one to leave the federation. This happened in 1991 when both Croatia and Slovenia said they wanted to be independent. Bosnia tried to stop them.
The country is getting greener and more fertile. These farm sheds with horizontal poles on the sides are for drying hay.
Bike paths abound in the north of Slovenia, close to both Italy and Austria.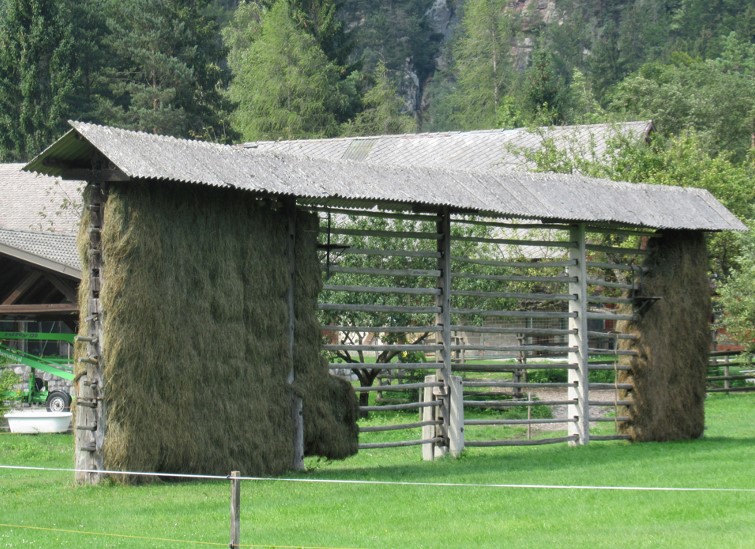 The hay drying system again. It would be quite a bit of work to do this so the season must be a bit short and a bit too wet for field drying.
One thing you don't need to worry about in Europe is finding food. Lately I've been ending the day with 500gm of frozen raspberries mixed with ½ litre of yogurt. It gives an instant cool-down and rehydration.
Check out the glulam beams and columns in this farm building in Austria.
In Austria, approaching Innsbruck. There are lots of fellow travellers here. Most are riding European versions of bikes almost identical to Vivente models. Close to 100% have rear panniers and handlebar bags with a few also having front panniers. The bikepacking idea of not having a rear rack has not caught on here.
At Eurobike in southern Germany I spend a few days studying bike components.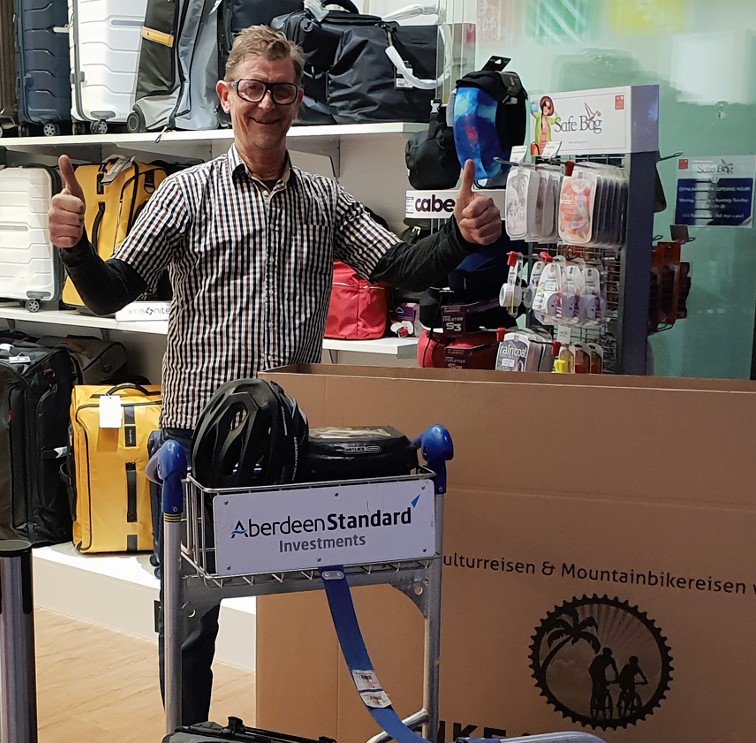 In Zurich airport they sell bike cartons. Thumbs up to Komoot which got me here.