A Covid-period, A-to-B ride, using walk-on and off metro trains to access both ends of the route. We start in Bathurst and end in Goulburn, to catch a train back to Sydney. Riding out of Bathurst, we visit Orange, Mandurama, Cowra, Canowindra, Forbes, Parkes, Eugowra, Grenfell, Young, Harden, Galong, Boorowa, Crookwell, Taralga and Goulburn. 900km, mostly on secondary roads. We will write up a discussion about this as a case study in finding and managing routes within reach of the big cities.
We are both on Rohloff models. A Swabia (700c with 40mm tyres) and a Castile (650B with 2.25" tyres). Last January we rode the Central West Cycle Trail, a mostly gravel road ride, slightly to the North. Then we were both on 40mm tyres and did not think at the time that we needed wider tyres. This time the route is mostly on sealed but very low-traffic roads. I'm interested in observing how the off-road tyre version is to ride on tar. Does it feel slow? How do the fatter tyres handle? Can I still come down hills fast?
This region can be hot in January. But if you look at the averages, it is not too bad. We have a few days around 35℃ but most are mid to high 20s.
We start this tour with few real plans and no accommodation bookings beyond Bathurst. Each night we check the weather (wind and rain) and look for back roads using OSM and google maps. This is one of the best things about cycling on the western slopes of NSW. It is a vast area with towns large enough to have lodging in any direction. Mostly there is a main road plus optional back roads, many of which are sealed and yet quiet. We could zig-zag in many ways.
---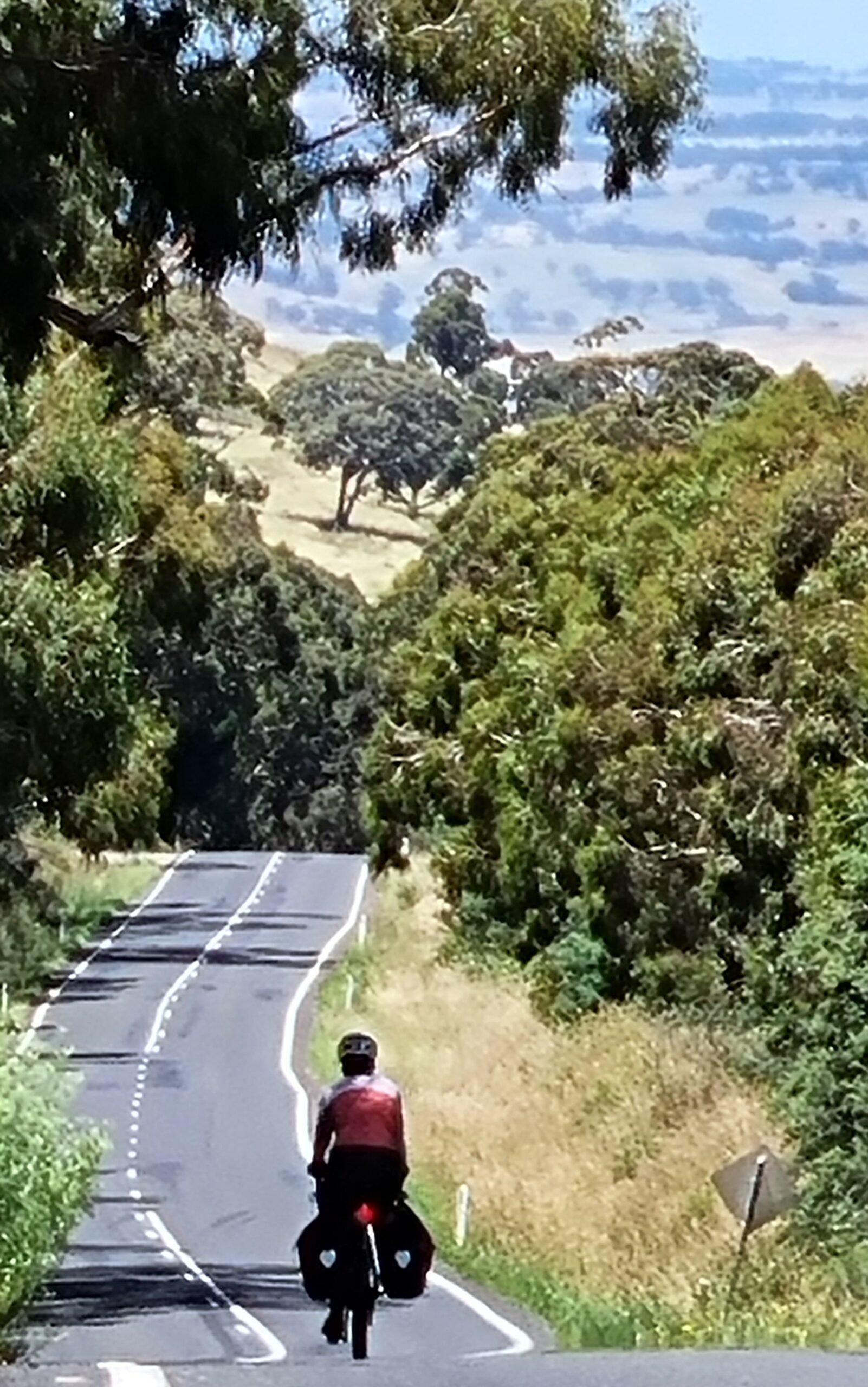 Wiradjuri Country
The ride is almost all in this tribal area.
The first Europeans to arrive simply followed tracks that the indigenous people had travelled for tens of thousands of years and now we are riding many of those tracks.
---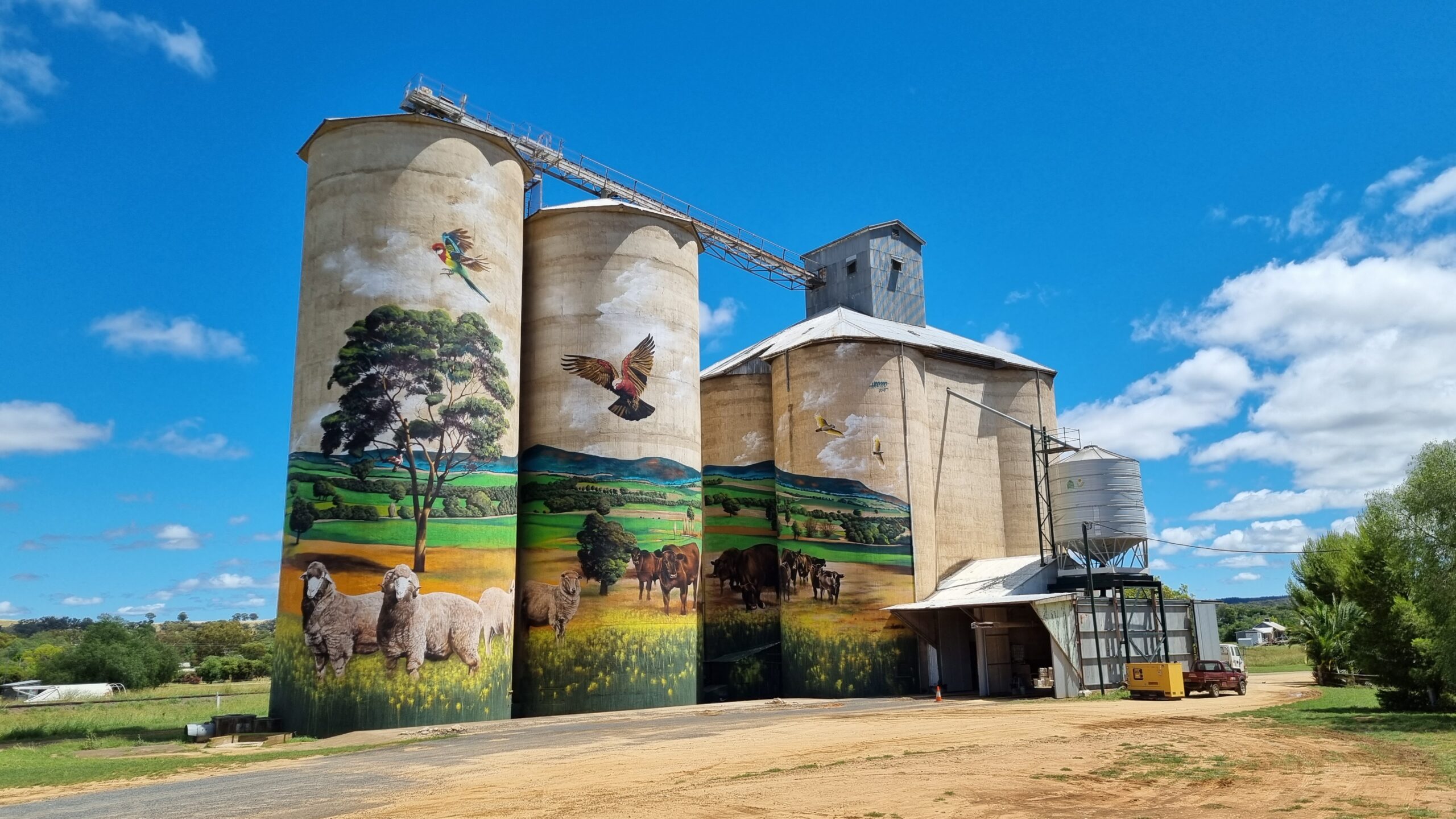 Painting massive murals on grain silos is a thing in Australia. This is a particularly good example at Grenfell. The design was a local collaboration and the artist was a Mongolian!
---
South of Harden. The local council is a consolidation of former and smaller councils. This is now aptly called Hilltops.
---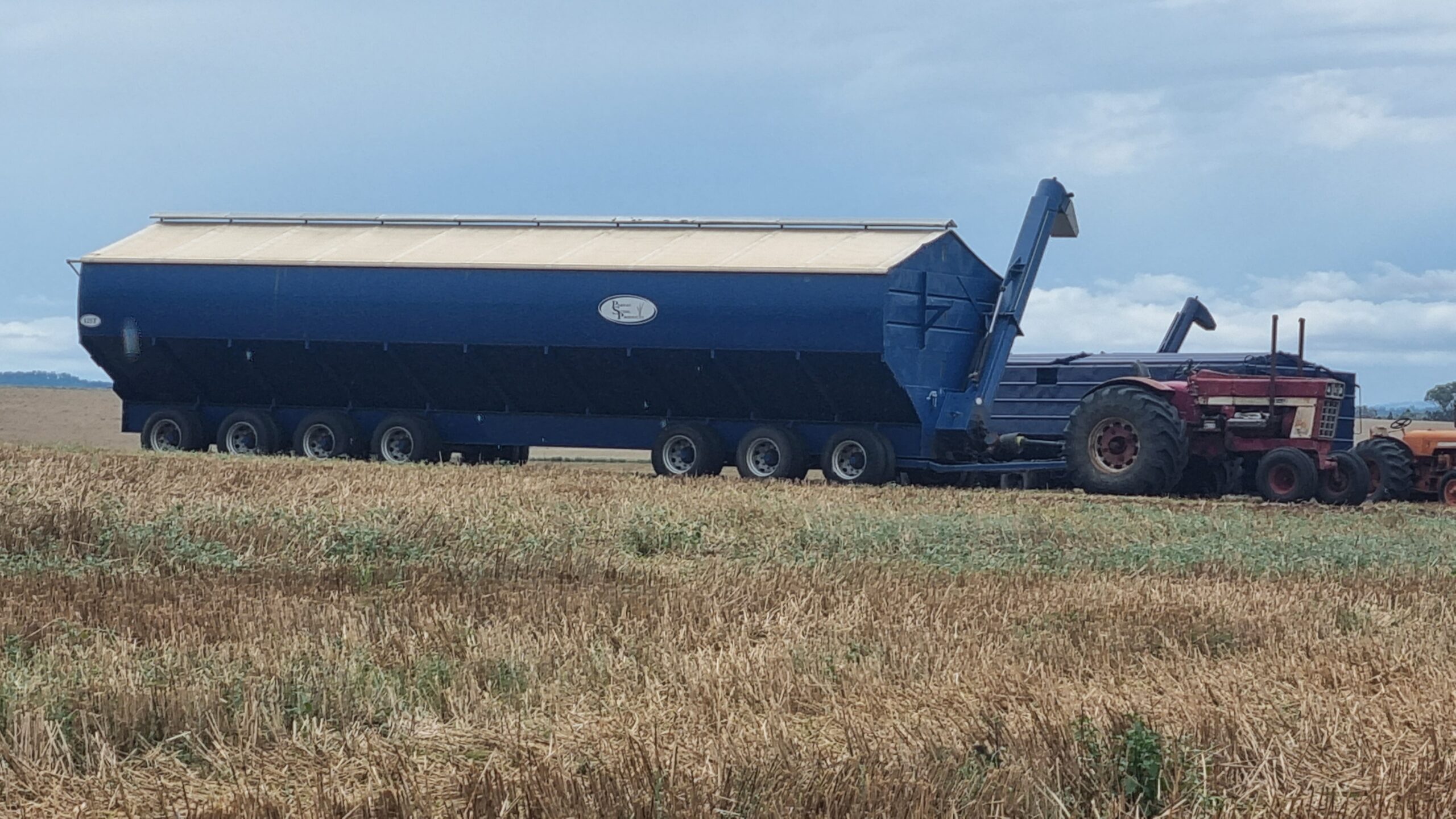 The wheat harvest has just finished. This is a bin that the harvesters transfer their grain into. It can take about 150 tons.
---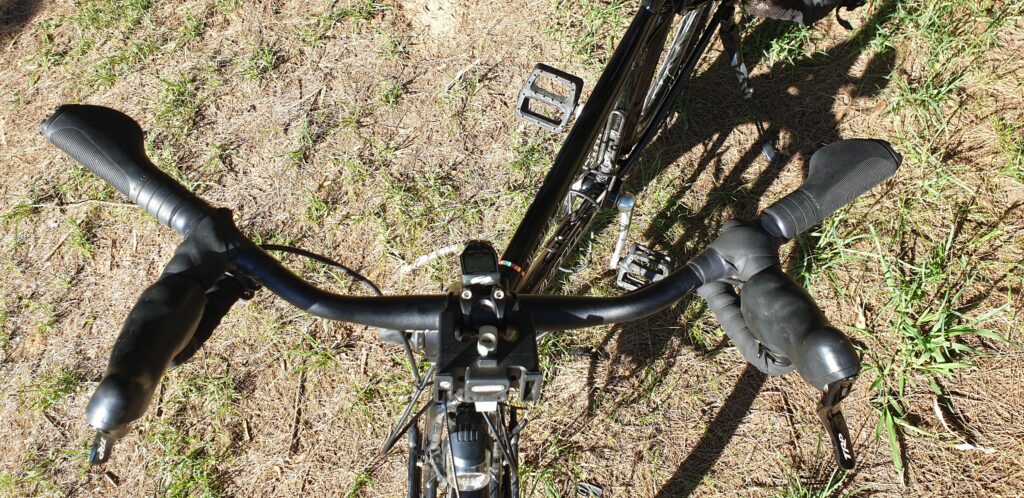 Around Canowindra we came across this interesting modification of a Vivente. Some people like drop bars, especially for the location of the brake hoods, for riding and for being able to occasionally use the drops. But sometimes they wish the bars were wider. I had this issue on the Munda Biddi Trail in WA. This pic shows accessory drop bar ends attached to a 35 degree swept -back riser bar. Is it a riser bar bike with drops or a drop bar bike with riser ends?
---
Many of the towns ignore the fact that until less than 200 years ago, the land was owned by the Wiradjuri.
They never ceded sovereignty. Forbes, as a town, is an exception. On the lakeside there is a beautiful park dedicated to the Indigenous people.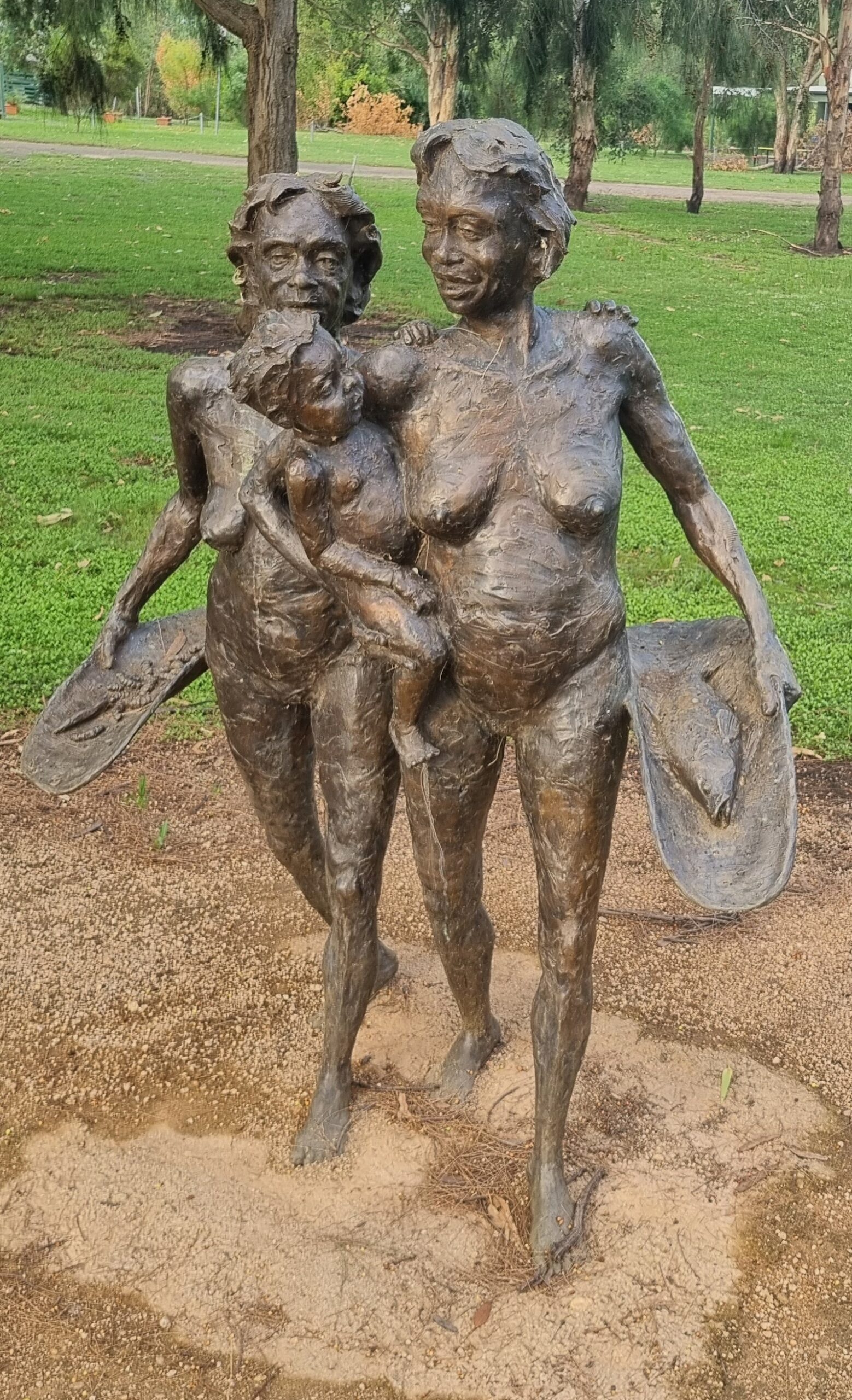 ---
We are in sheep country most of the way. Prices are high and the farmers are happy.
---
We are seeing a lot of animals but it's hard to get pics of wildlife when you are riding a bike. This is an echidna but we also see turtles, superb parrots, peregrine falcons, snakes, blue-tonged lizards, foxes, kangaroos, magpies, white cockatoos, galahs and many other birds.
Between Galong and Taralga there are Superb Parrot sanctuaries The roadside trees are very old with lots of hollows. We see some huge wombat holes but no wombats in the daytime.
---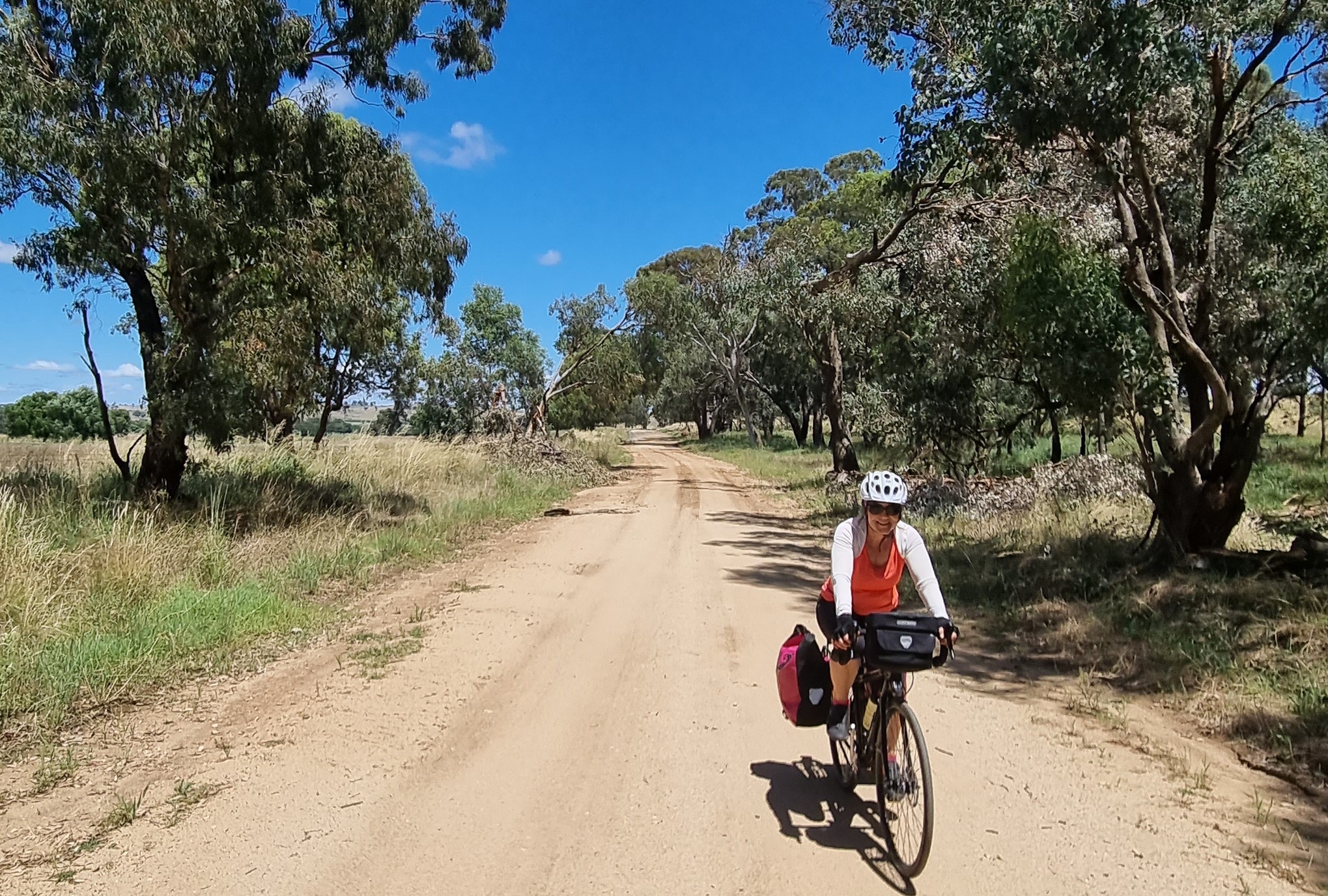 Every day there are options to take the quieter roads.
---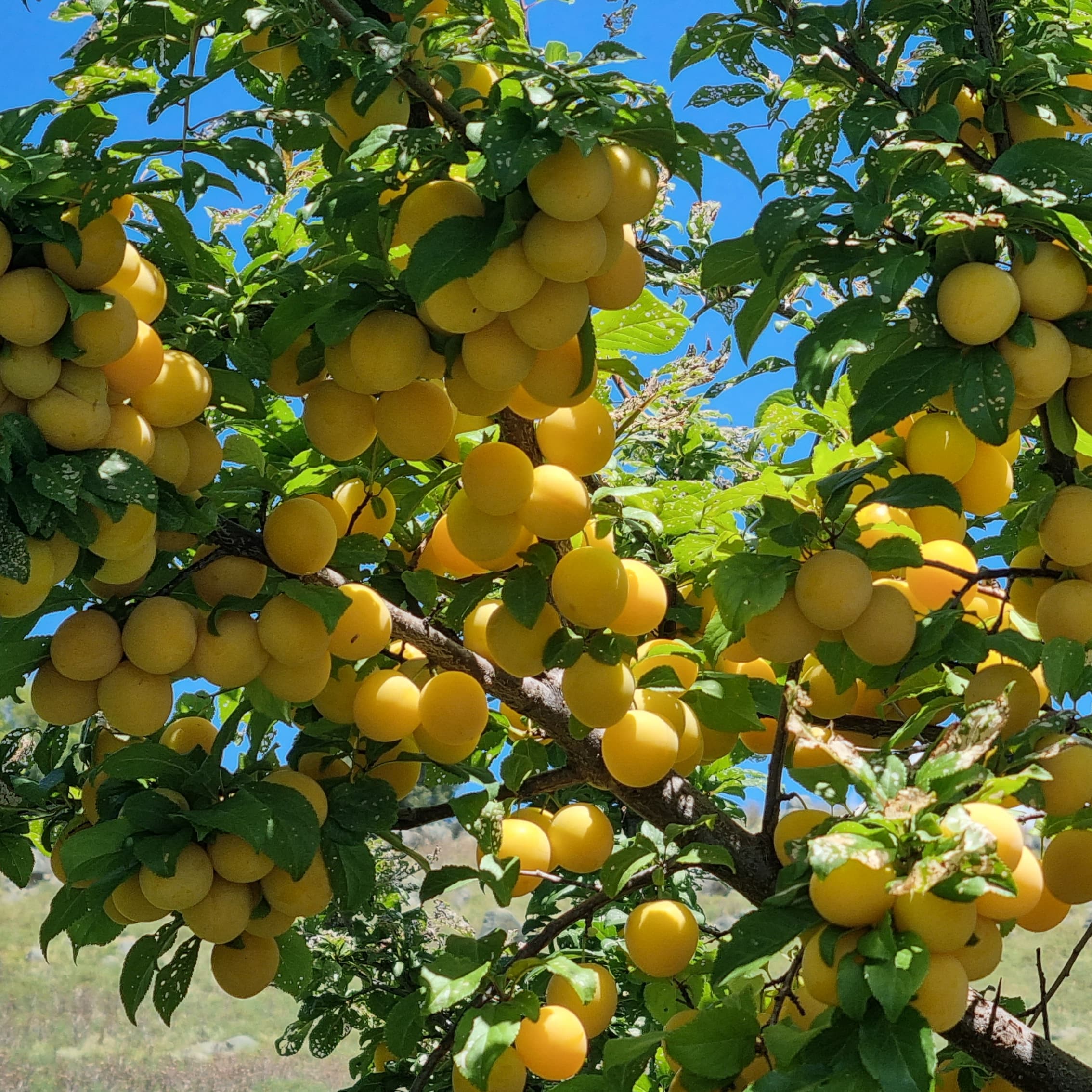 So many fruit trees on the roadsides. Also, asparagus that must have escaped the farms and can be easily picked for a snack.
---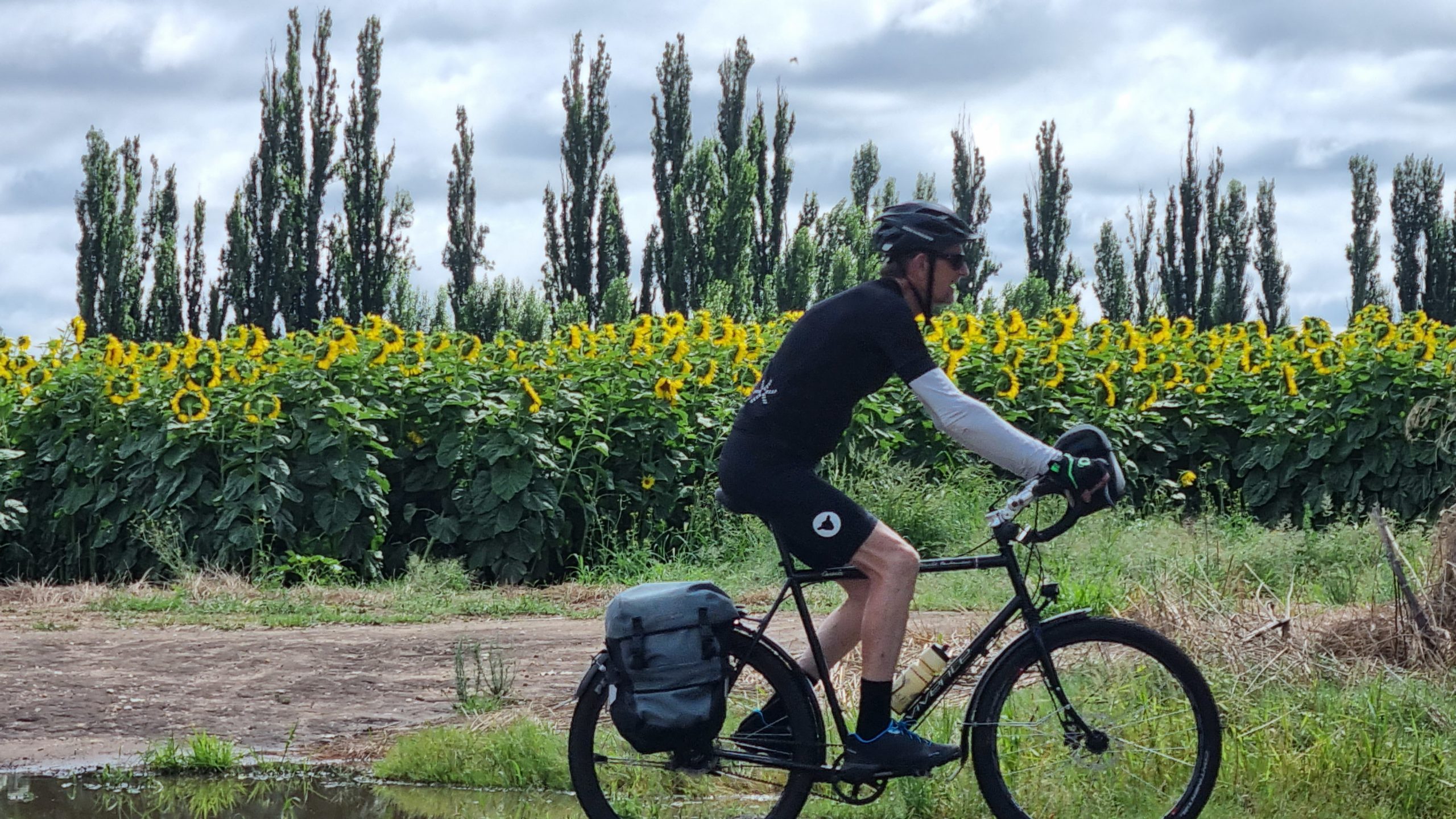 Travelling along.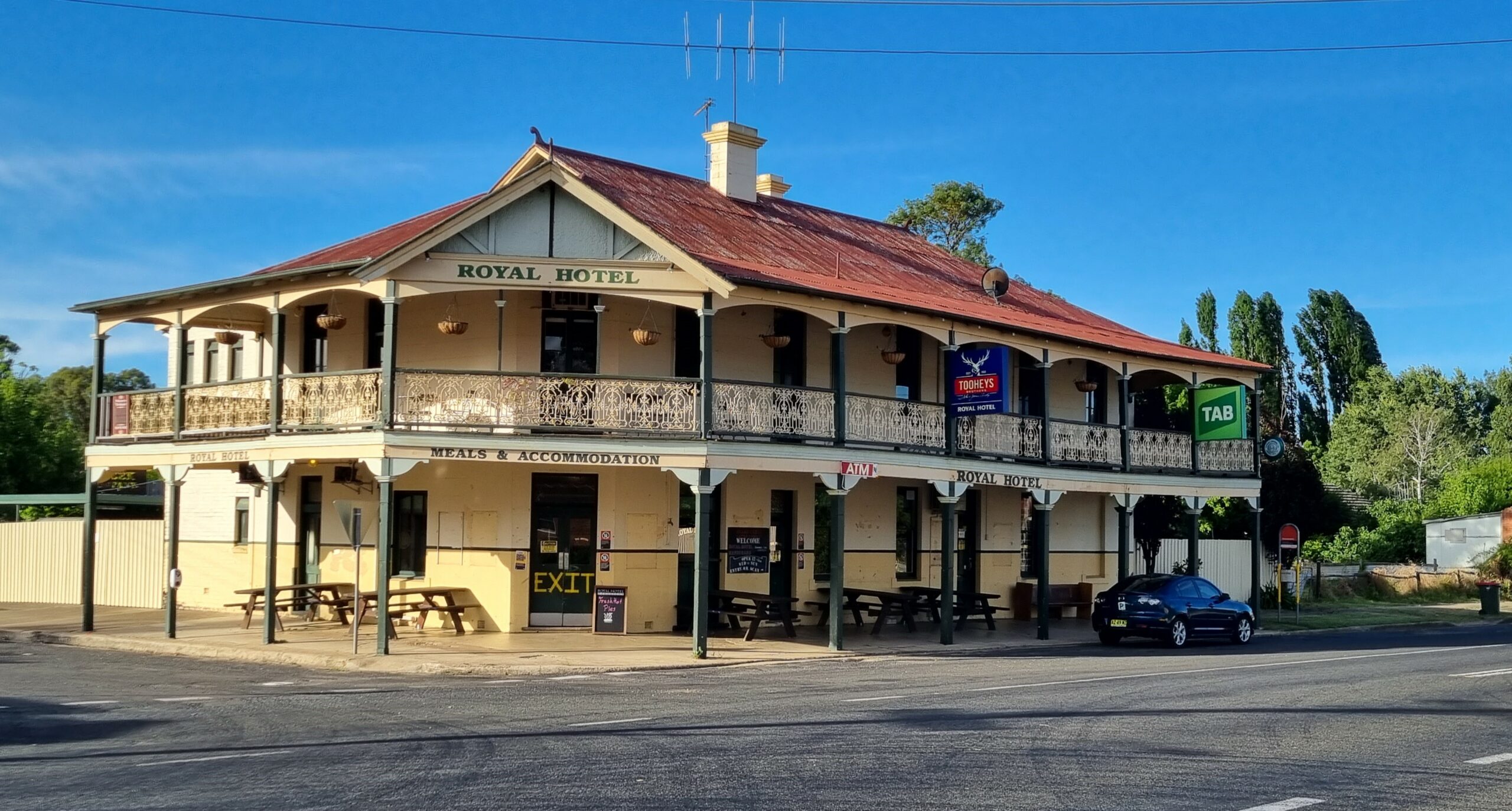 We stay in lots of classic old pubs.
---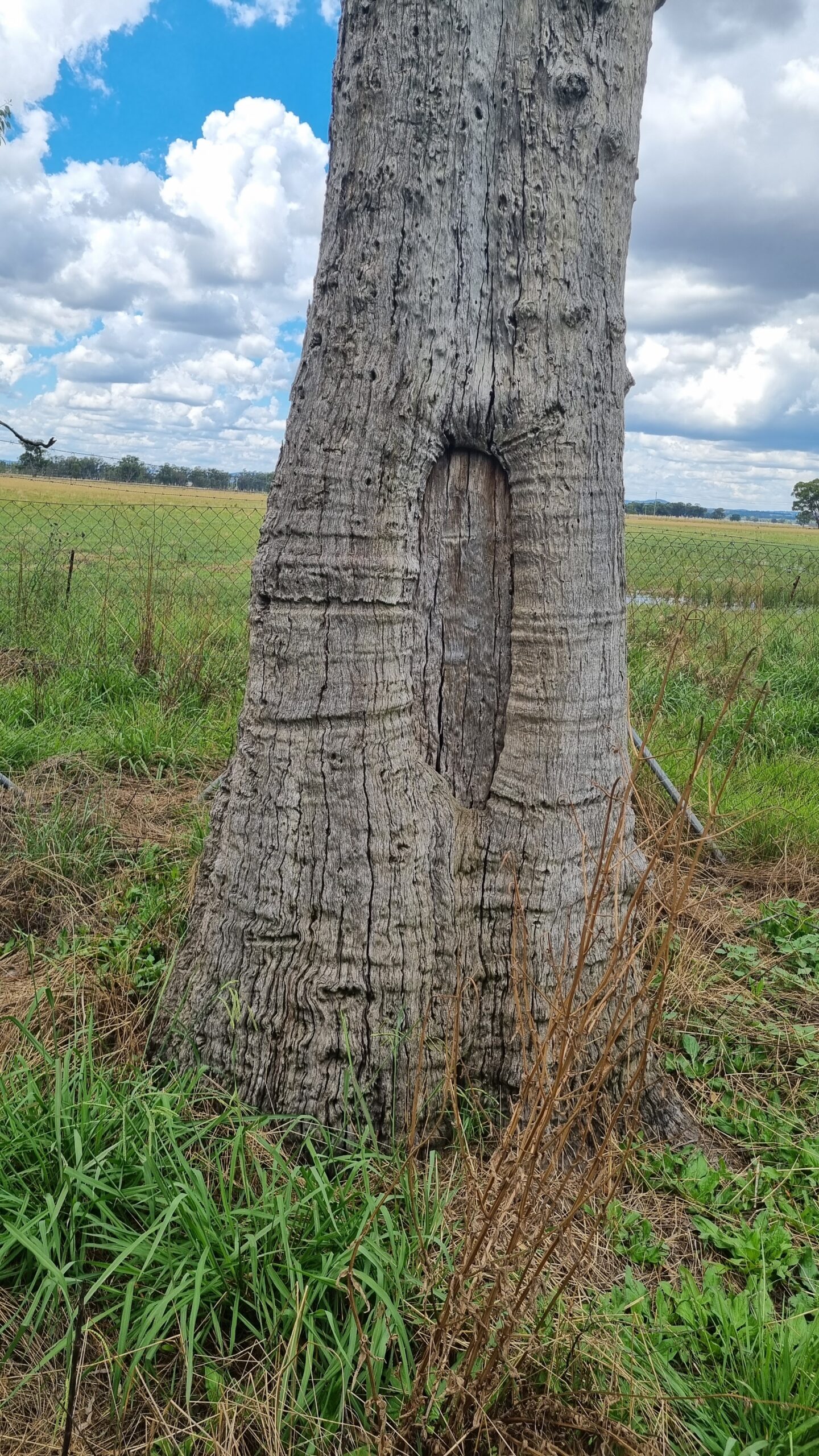 A scar tree. One of many still there in Wiradjuri Country.
---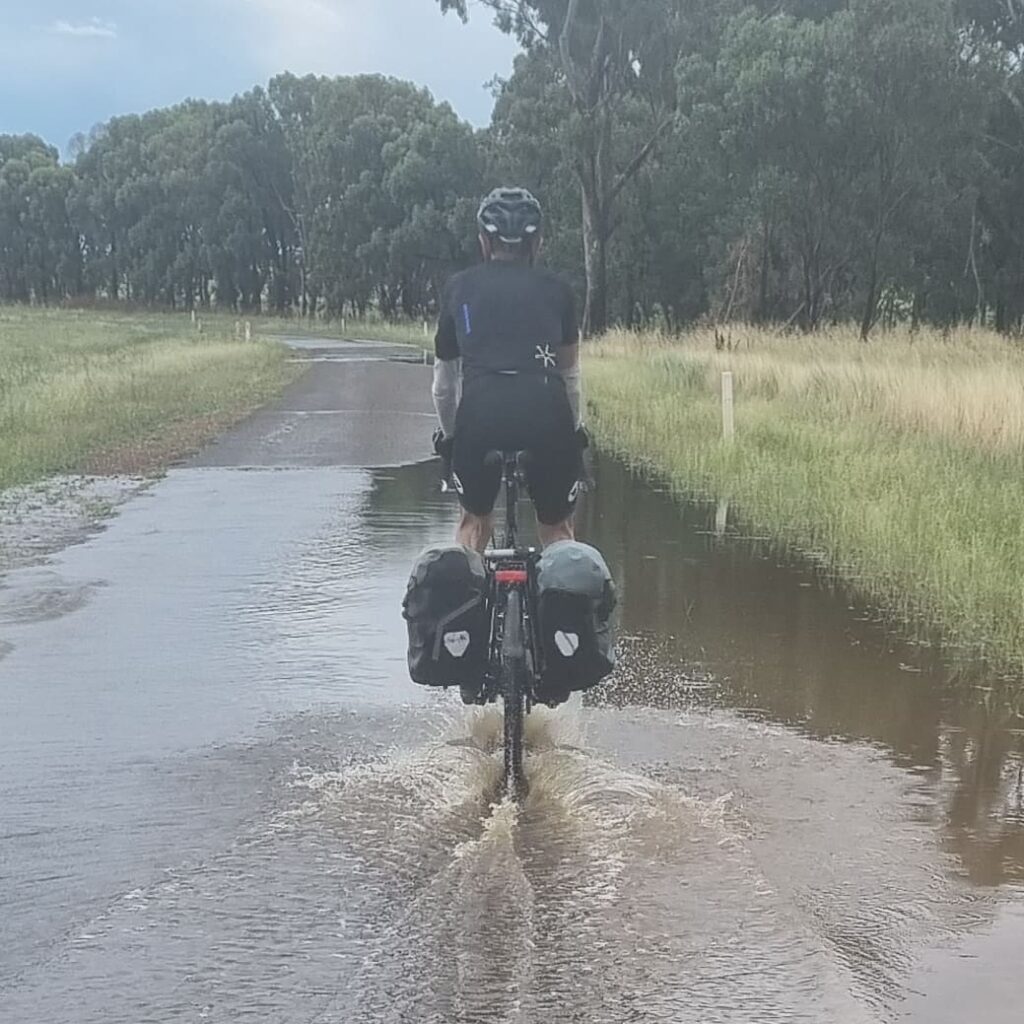 It's a wet season and we manage to ride just after rain on several days. There is such an amazing smell in the air the from the eucalyptus.
---
This is a really-worth-stopping-for piece of bronze work in Murrumburrah. It commemorates a horse, from that region in WW1. A horse that saved a lot of people.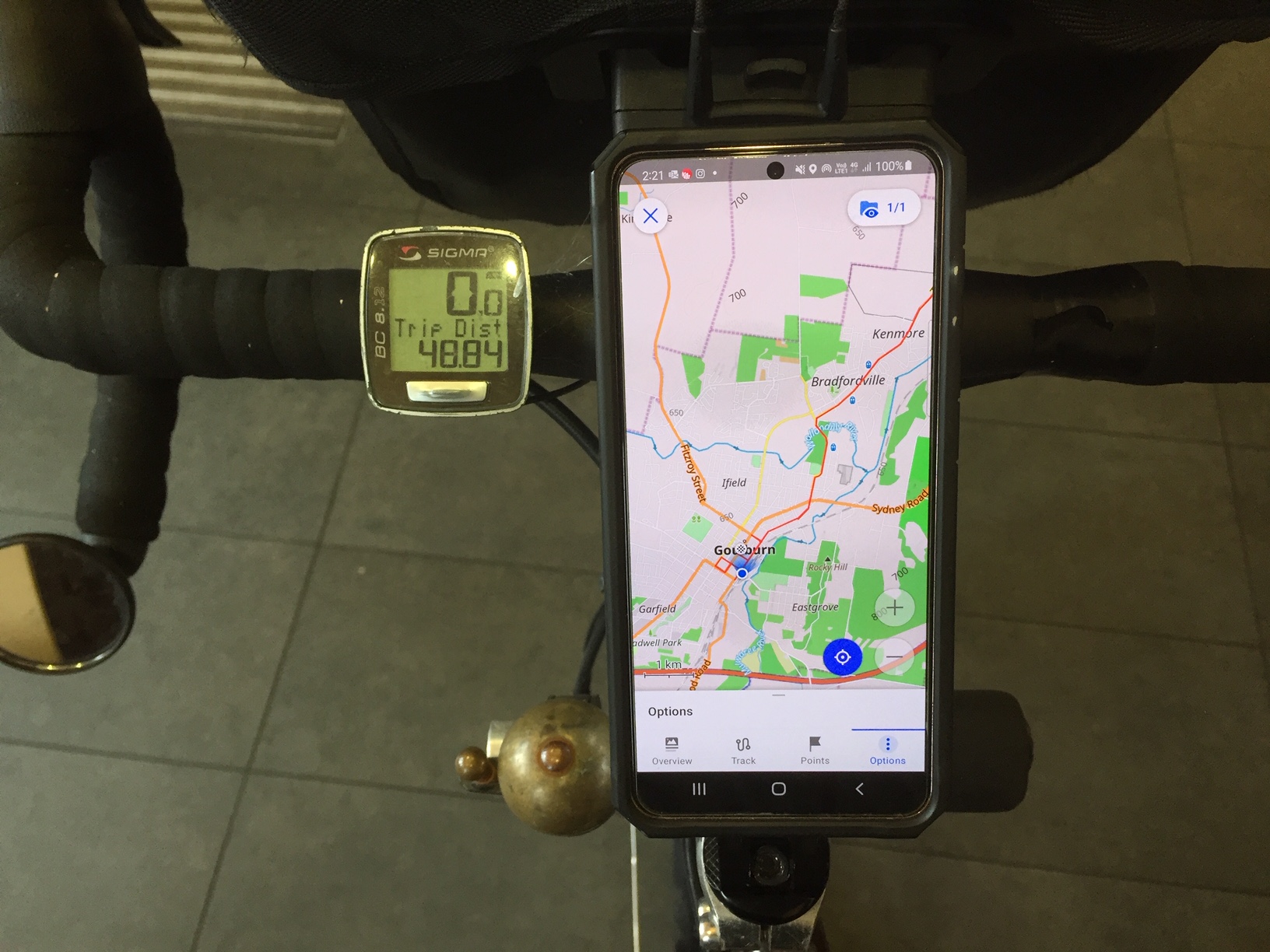 We are at Goulburn station now.
I'm using my S21 (android) smartphone a lot on this ride. It is mounted on a Rokform mount that attaches to the top of the steerer. It can be tilted. I have a strong urge to be able to
carry just one device
refresh route planning any day
not need to have phone/internet connection during the day,
not need to carry power packs
have a highly detailed and easily obtainable map (of anywhere) able to be embedded in the device
always know where I am in relation to a planned embedded route
to be able to view whilst riding
to be able to share the route as a clean gpx file
be able to zoom in and out
There is one step that is still unclear and we plan to raise it in a news posting soon.