A tour of Sri Lanka, leaving the bike cartons at a Negombo Lodge for reuse.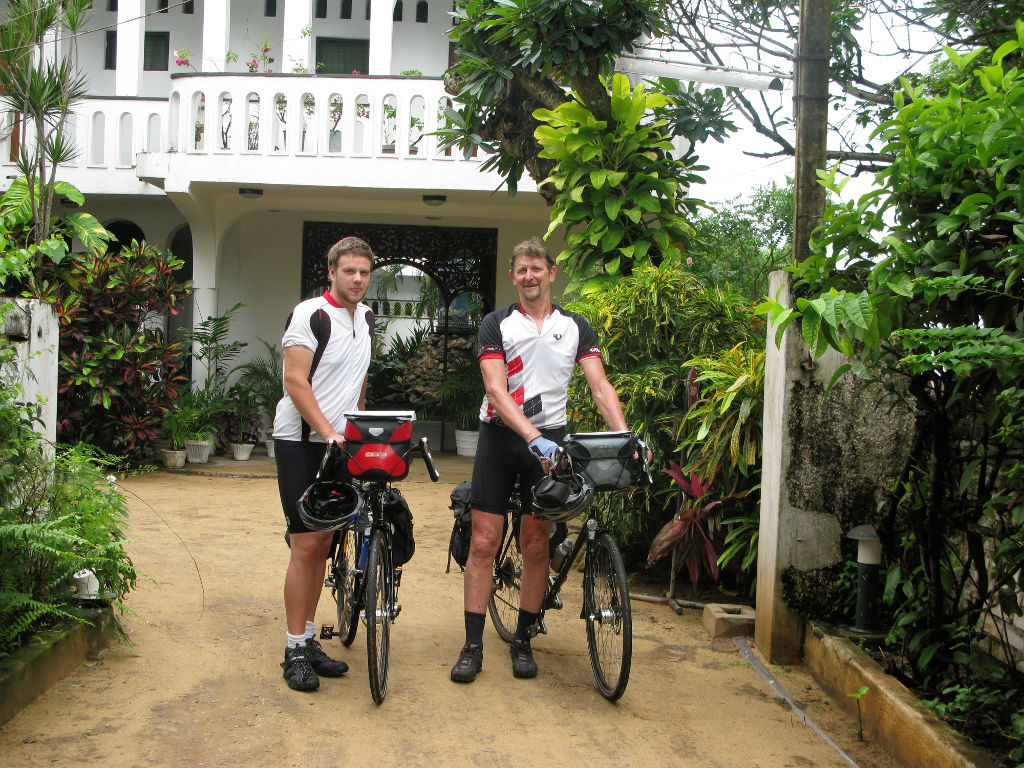 Ready to roll. Both bikes are running 9 speed Tiagra STI shift levers, outboard Shimano bottom brackets (which develop a bit of play), front cable disc and rear cantilever brakes.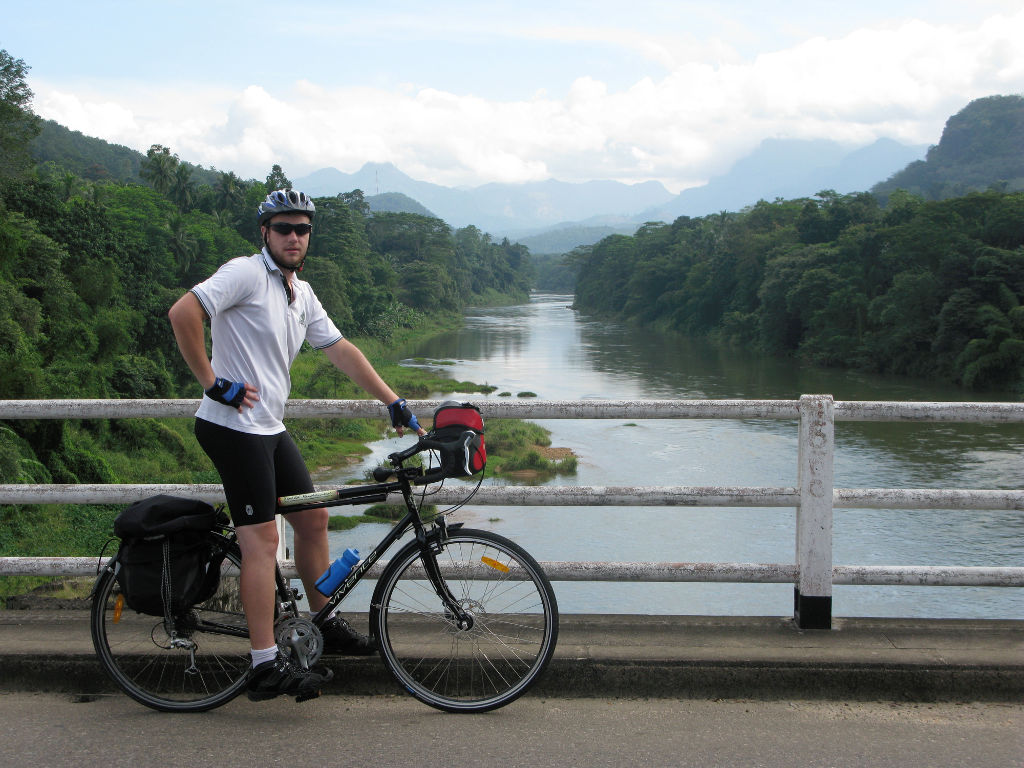 Getting into the landscape. The horns prove indispensable with a lot of animals on the road.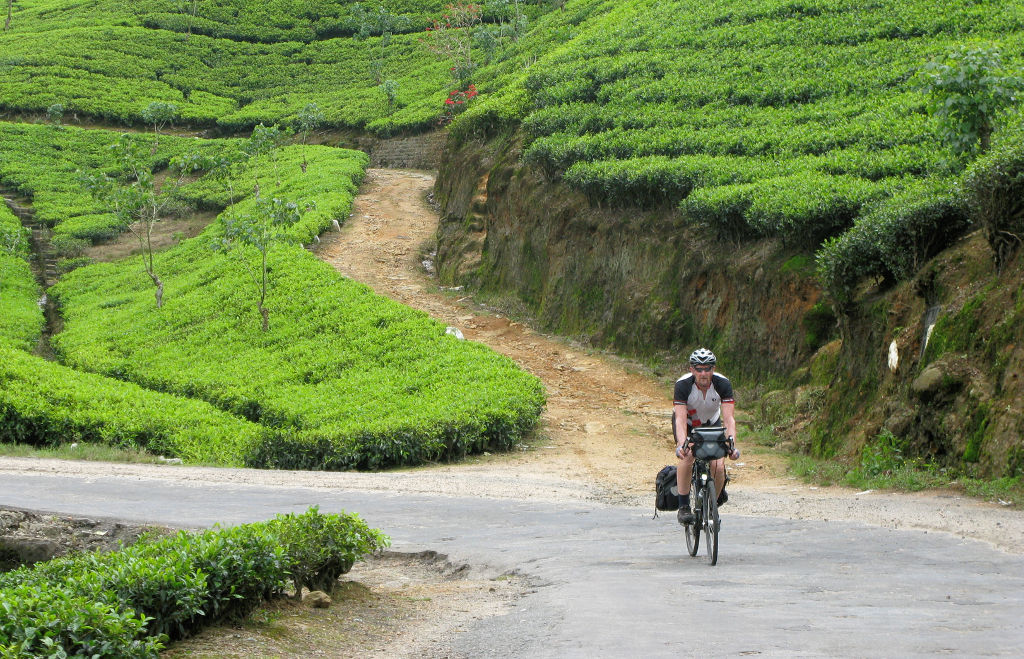 Climbing into the hill country. Tea plantations dominate Sri Lanka's central highland. There is a distinctly "colonial" feel in the homesteads which these days are often offering accommodation.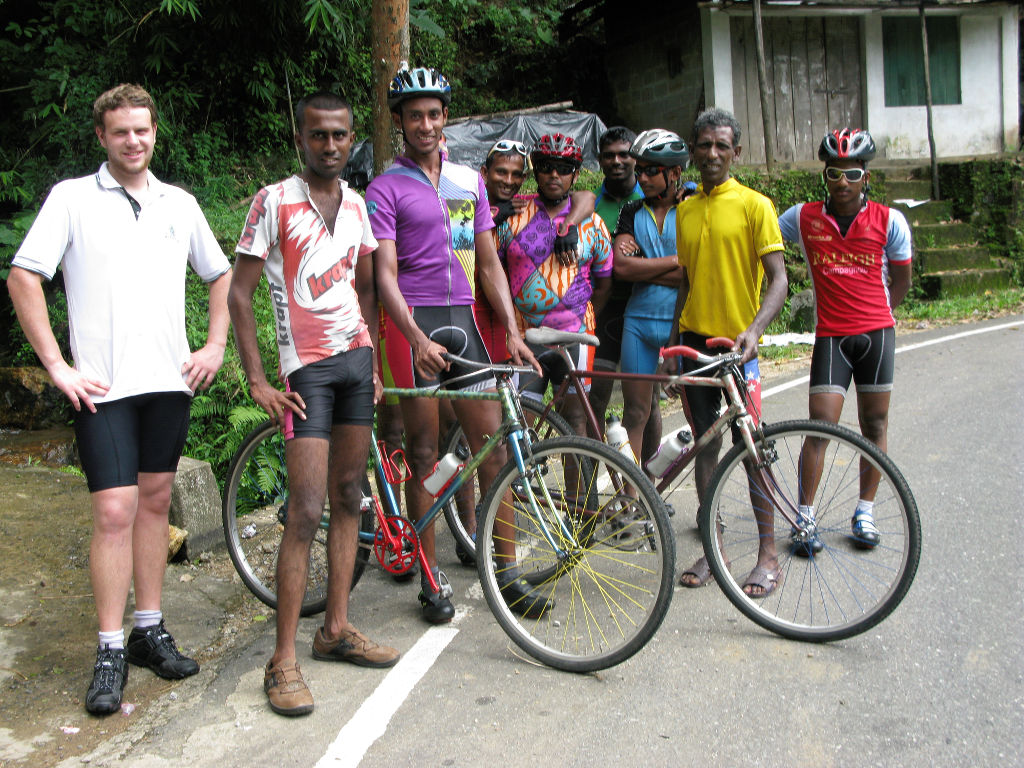 We are overtaken by a bunch of local roadies on their single speeds. They are featherweights and able to scoot up climbs as if they are nothing.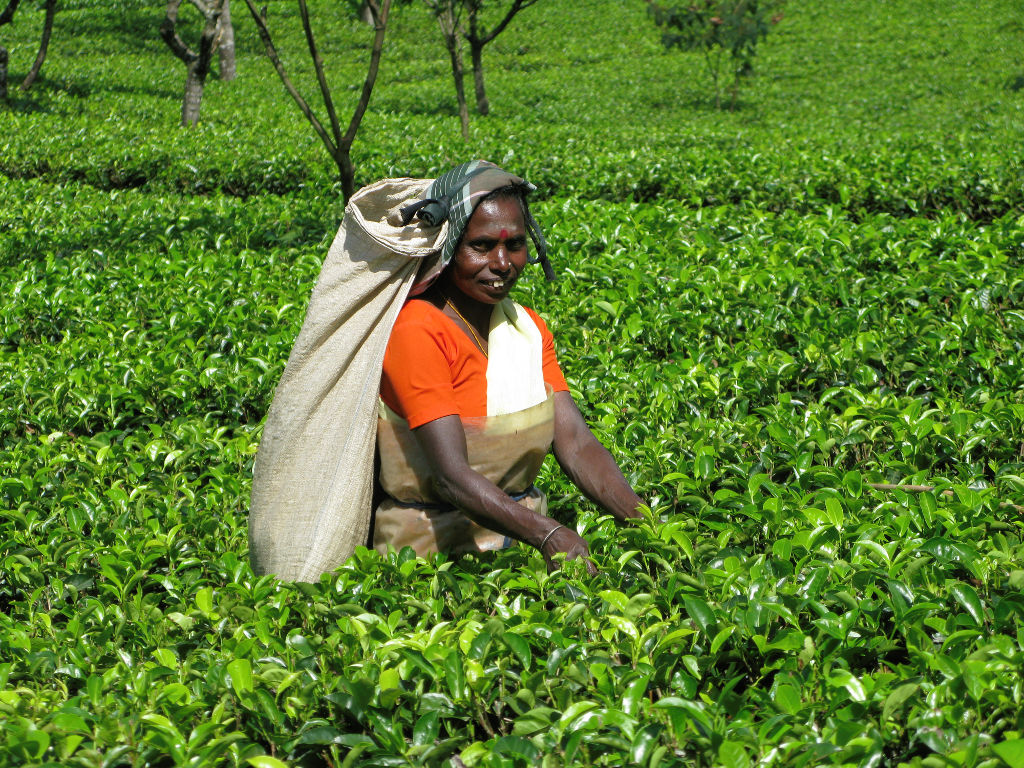 A Tamil tea plucker. The Tamils (from Tamil Nadu) are a minority in Sri Lanka, living mostly in the highlands and the northern Jaffna Peninsular. Historically they have been exploited and sometimes victimised.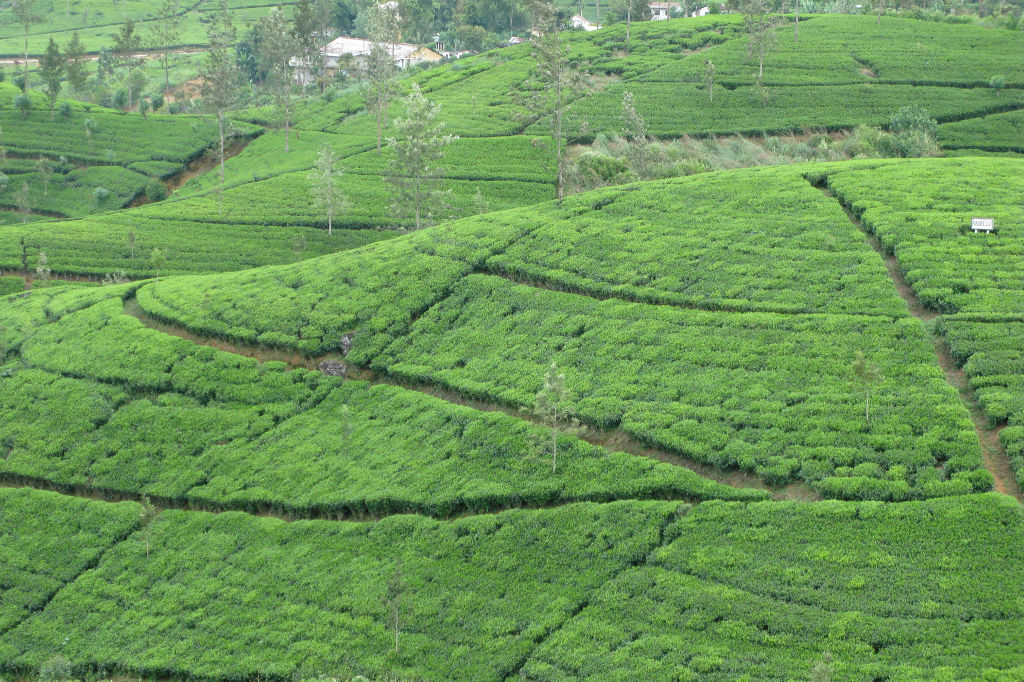 The landscapes in the tea growing regions are some of the most beautiful for cycle touring.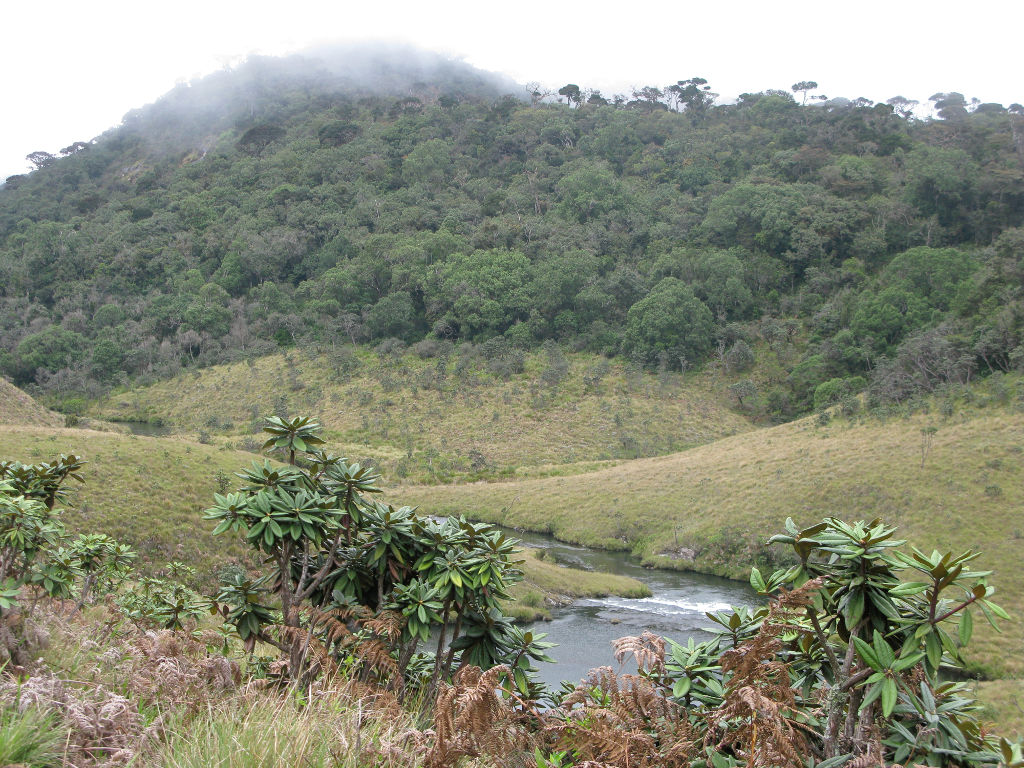 On a rest day at Nuwara Eliya I decide to take the round trip to World's End, across the Horton Plains National Park. It is not at all flat and there is no road. Over 2,000m high, this landscape is shrouded in mist. There are native rhododendrons.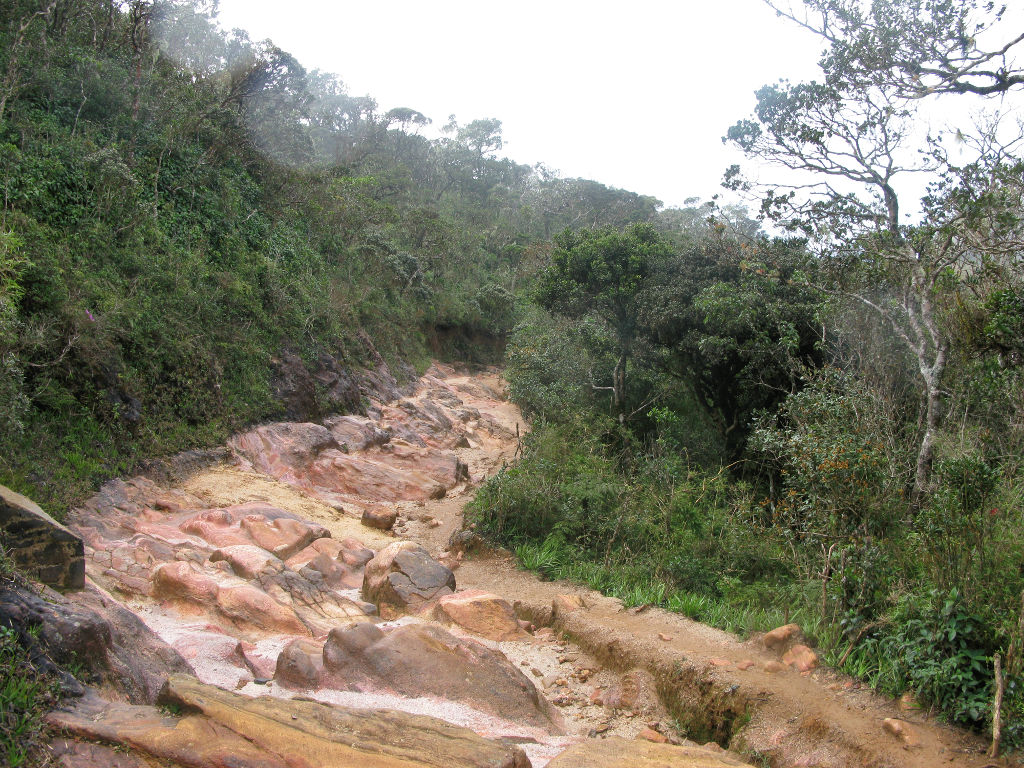 The walking track deteriorates. No fat tyre set-up would have helped and I am on foot for the last few kilometres to the lookout.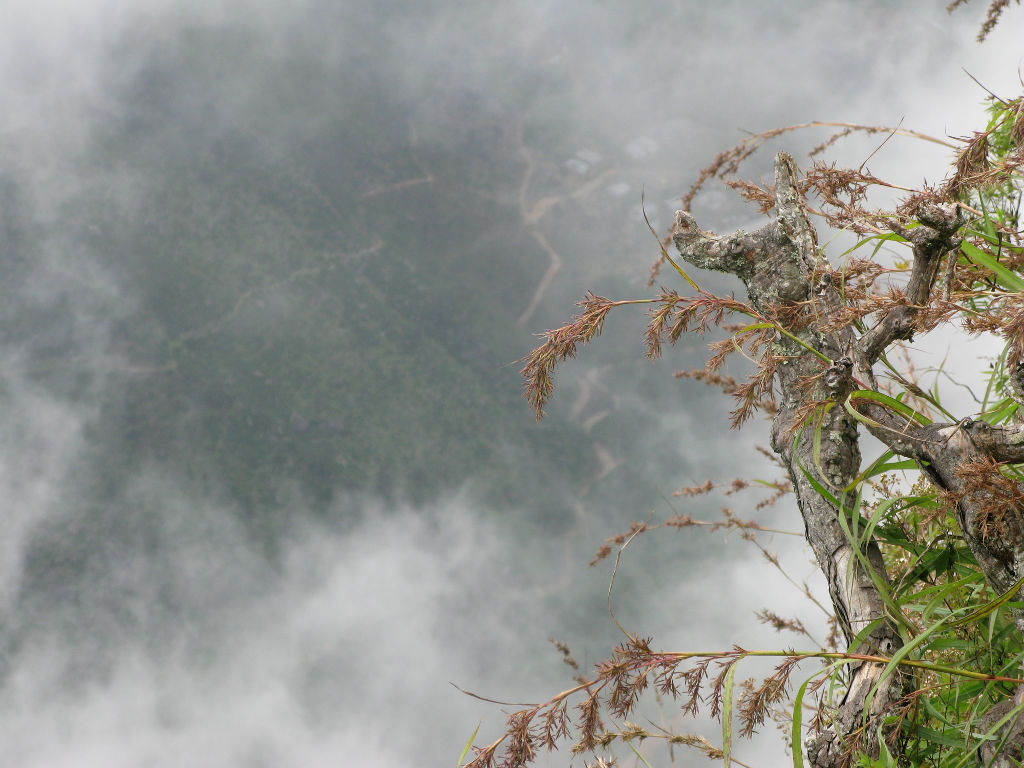 Finally, I reach the point where there is a sheer drop of more than 1,000m looking out over the south of Sri Lanka and the ocean beyond. You need to watch for moments between clouds but it is well worth the wait and the effort.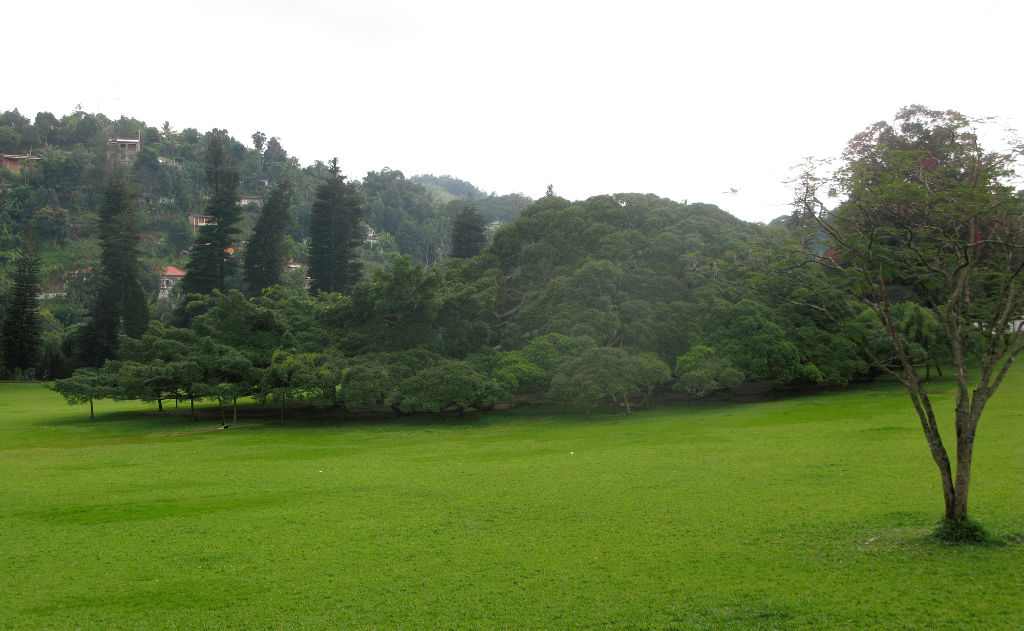 Not far from Kandy are the Peridinyar Gardens. This is one of the greatest botanical exhibits in the world. This shot is of a single tree covering more than an acre.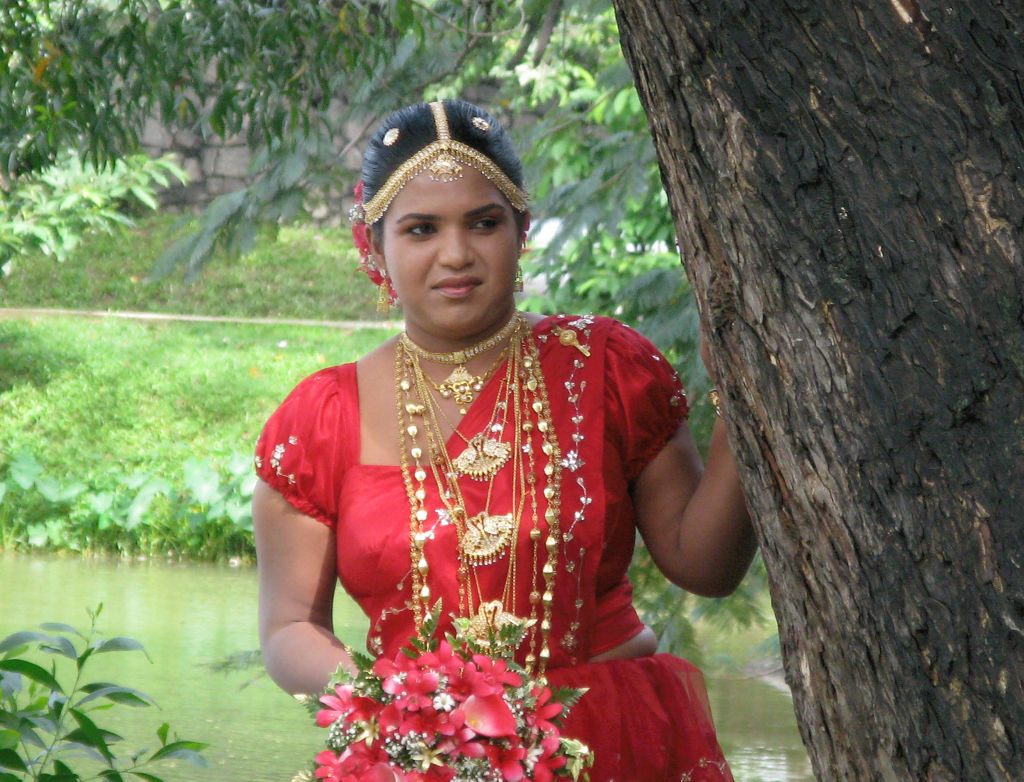 In Kandy, on the lakeside, wedding photography is underway.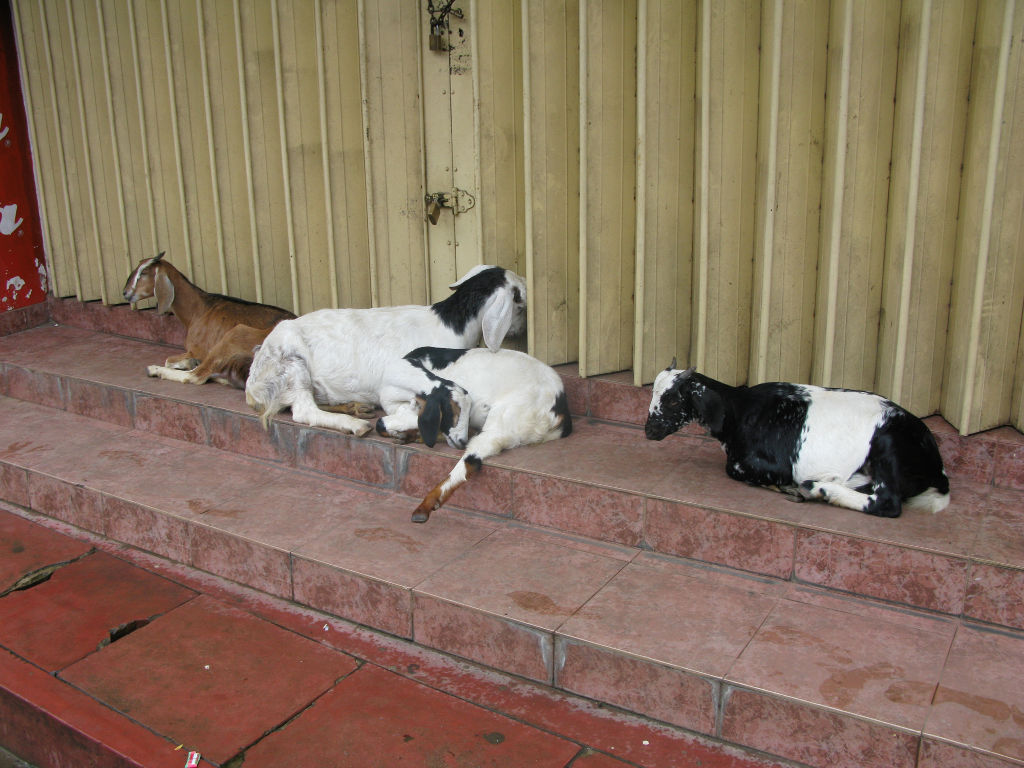 In western countries animals are kept in paddocks and increasingly even in animal "factories". Here they get to roam about as they please.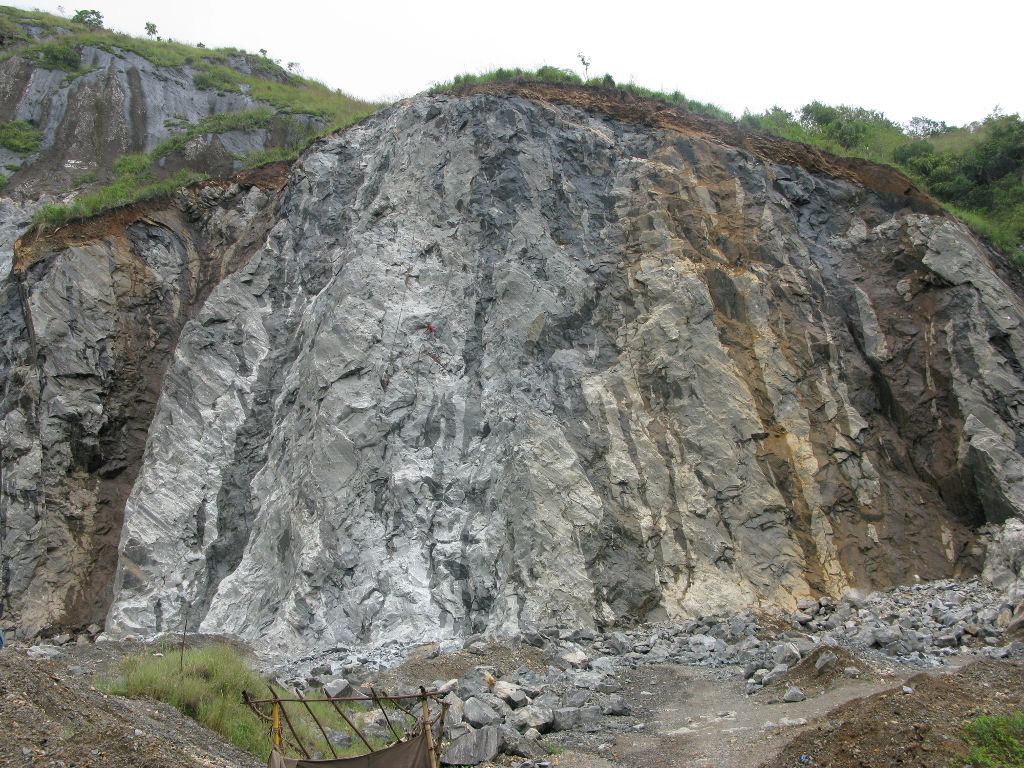 If you look just to the left of centre and up a bit there are men swinging on ropes. They are using crowbars and sledgehammers to break of rocks. What could be more dangerous?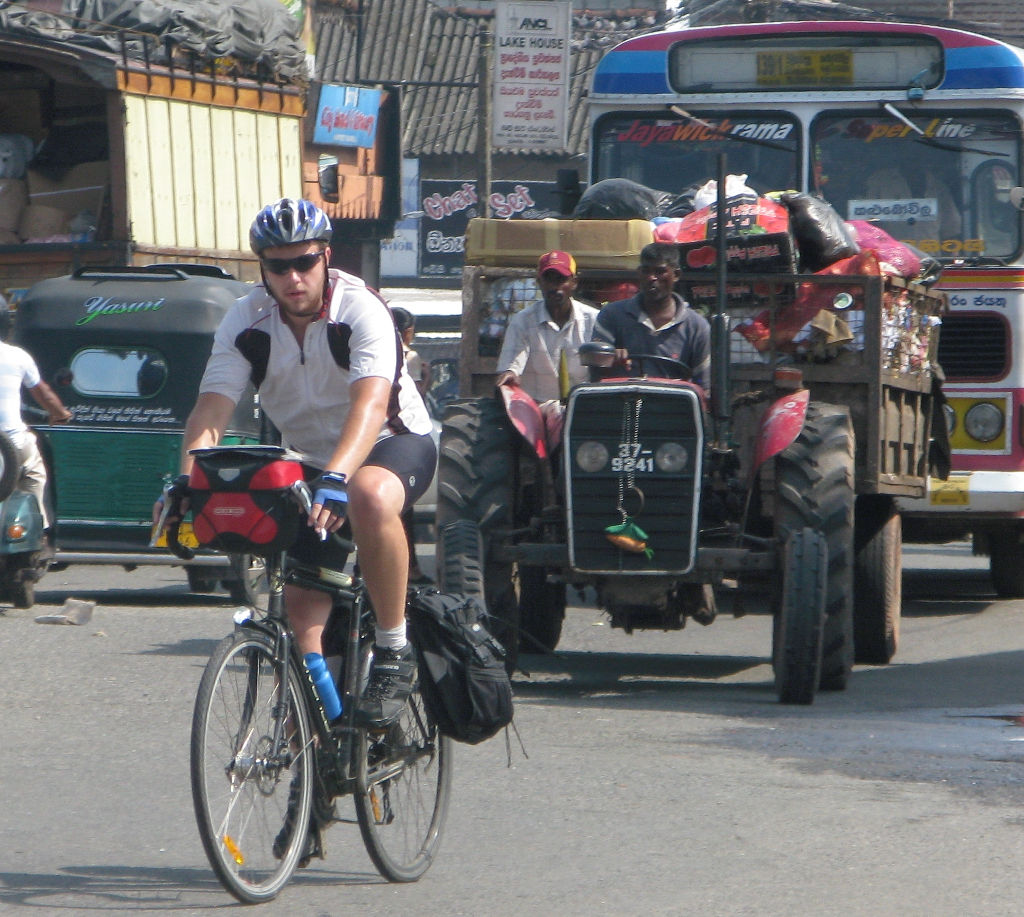 We are on our last day, bypassing Colombo and heading to the airport town of Negombo where our bike cartons are being stored. At the end of the trip, any earlier trepidation is replaced by confidence.