A ride from Bangalore to Madurai through Mysore, Coimbatore and Trichy. This is heartland South India. From Madurai we get the train back to Bangalore as there is no international airport at Madurai (in 2004).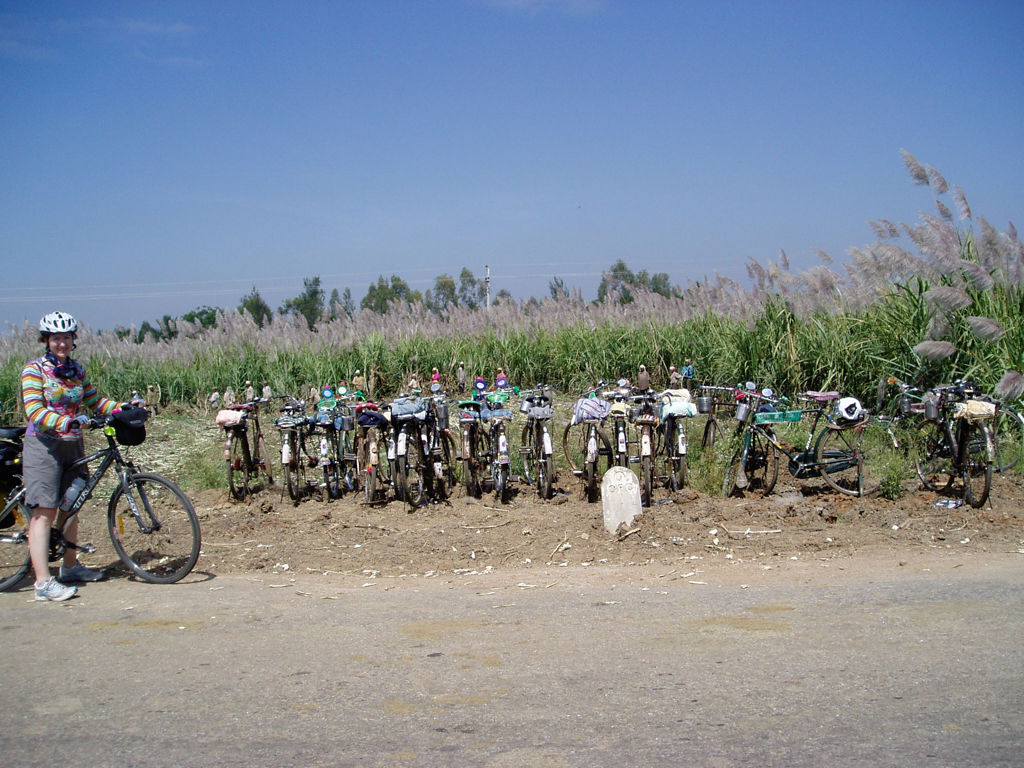 It is 2004 and bikes are THE way to get to work in rural India. Sadly, motor bikes are set to take over.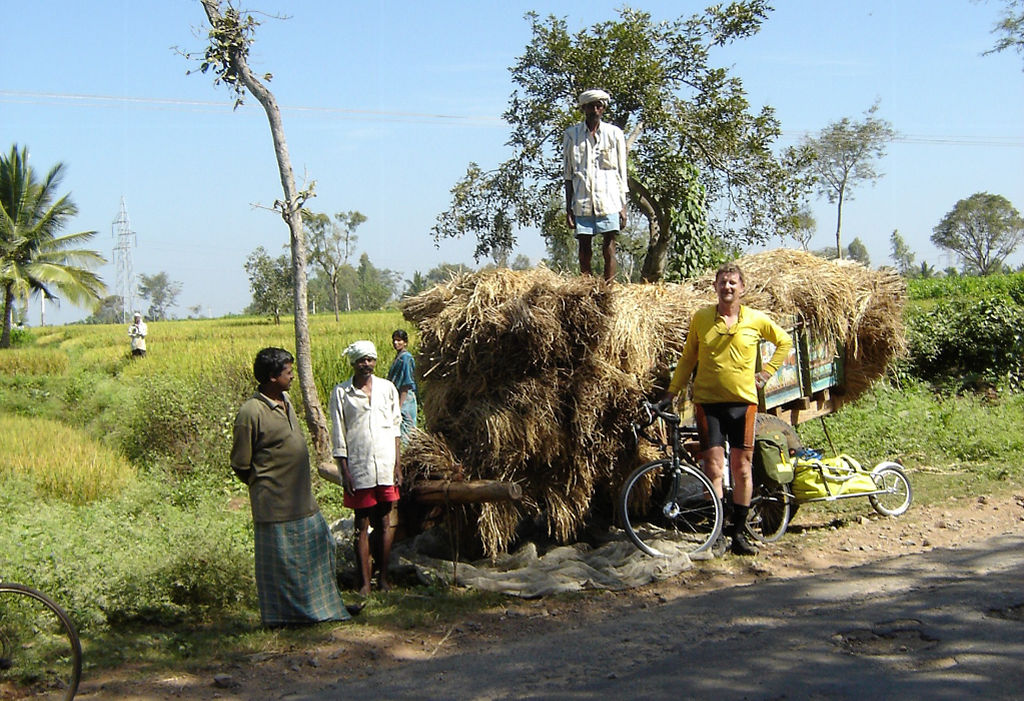 Road to Mysore. They are scything the rice and bundling it and carting it to a central location for threshing.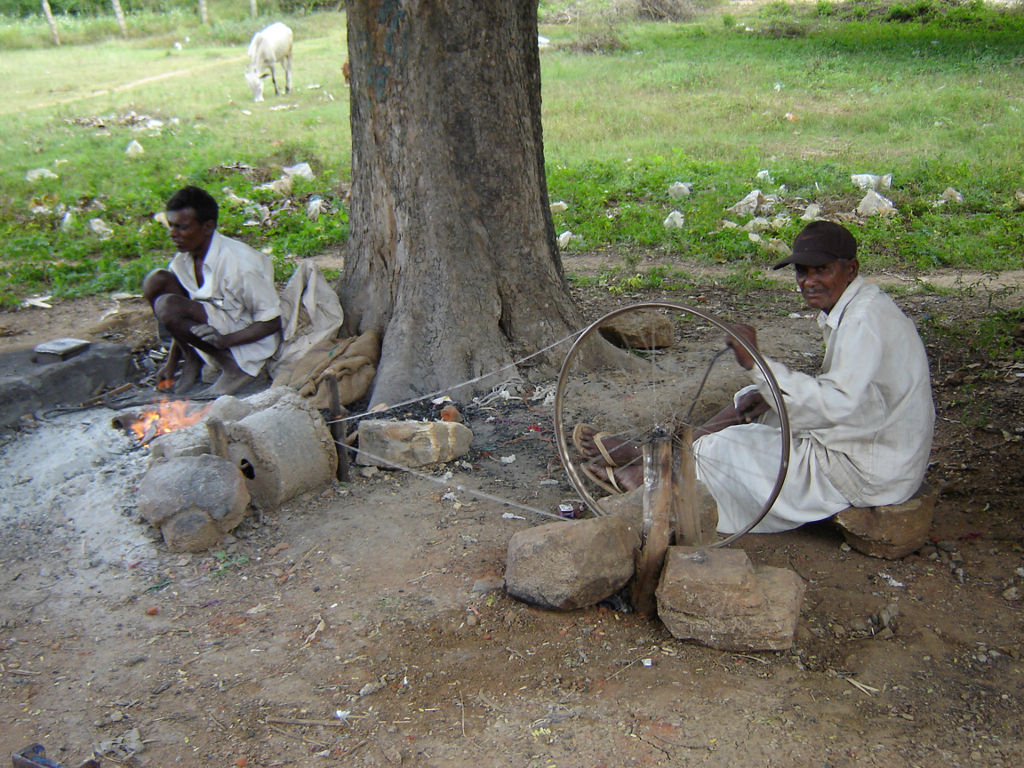 A bike wheel provides gearing for a small furnace. The wind provides oxygen to make the fire hot enough to make the iron red hot. It is then beaten into a scythe shape.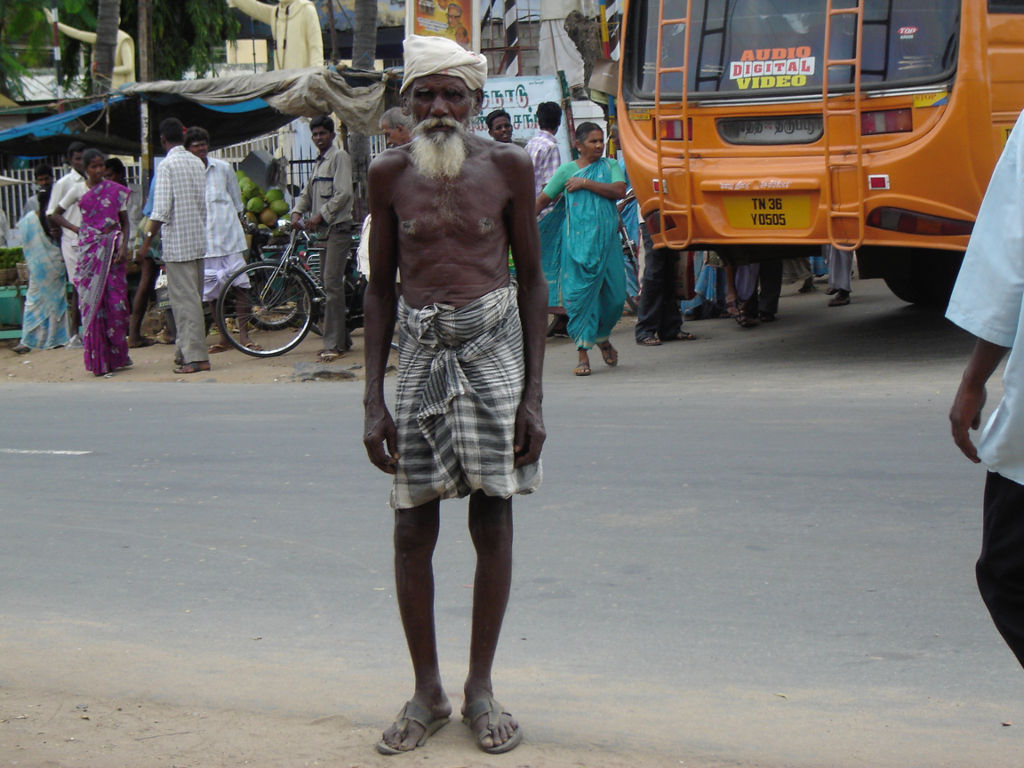 He is as fascinated by me as I am by him.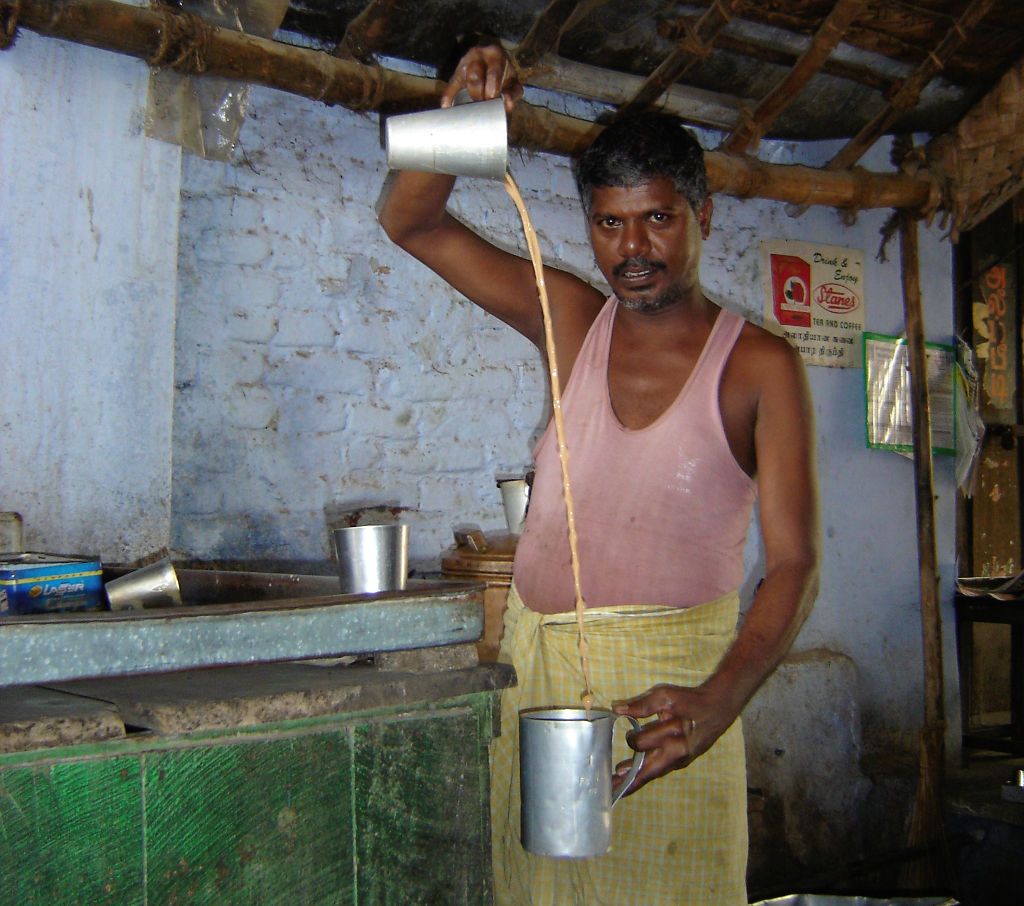 The tea is brewed in milk over a stove and then passed back and forth with great speed and dexterity to aerate it.
Vikki arrives in the first town for the day.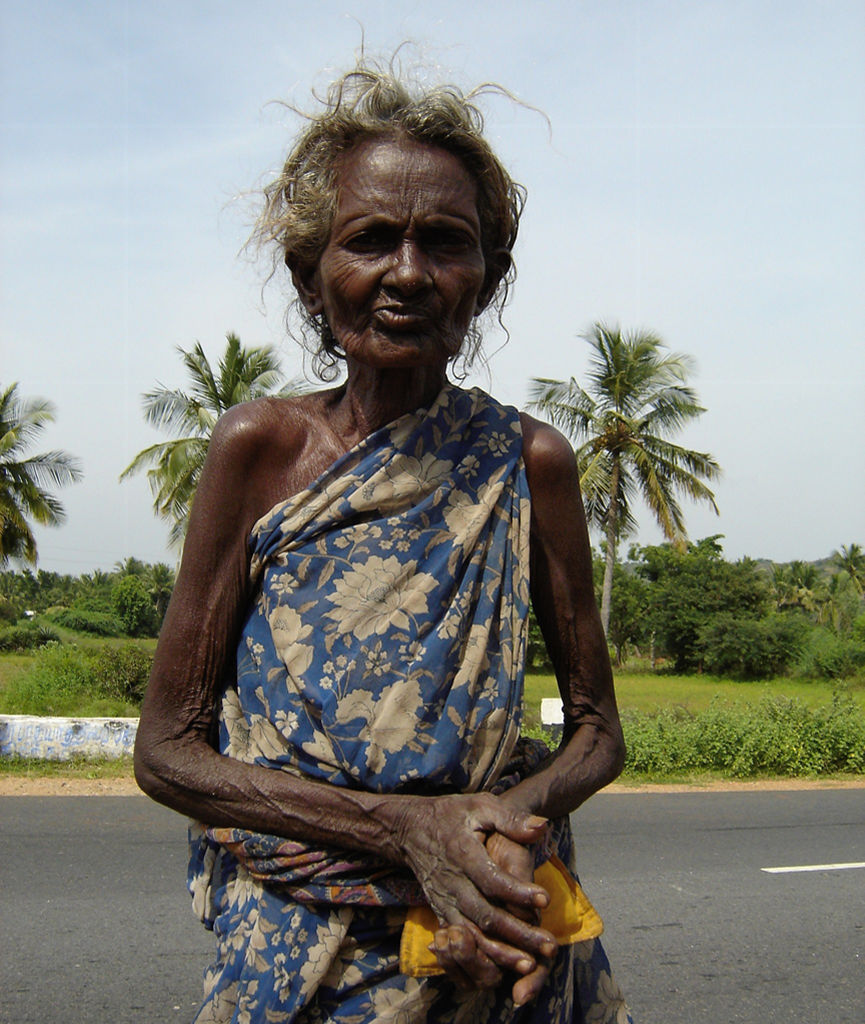 Woman along the road to Dindigul.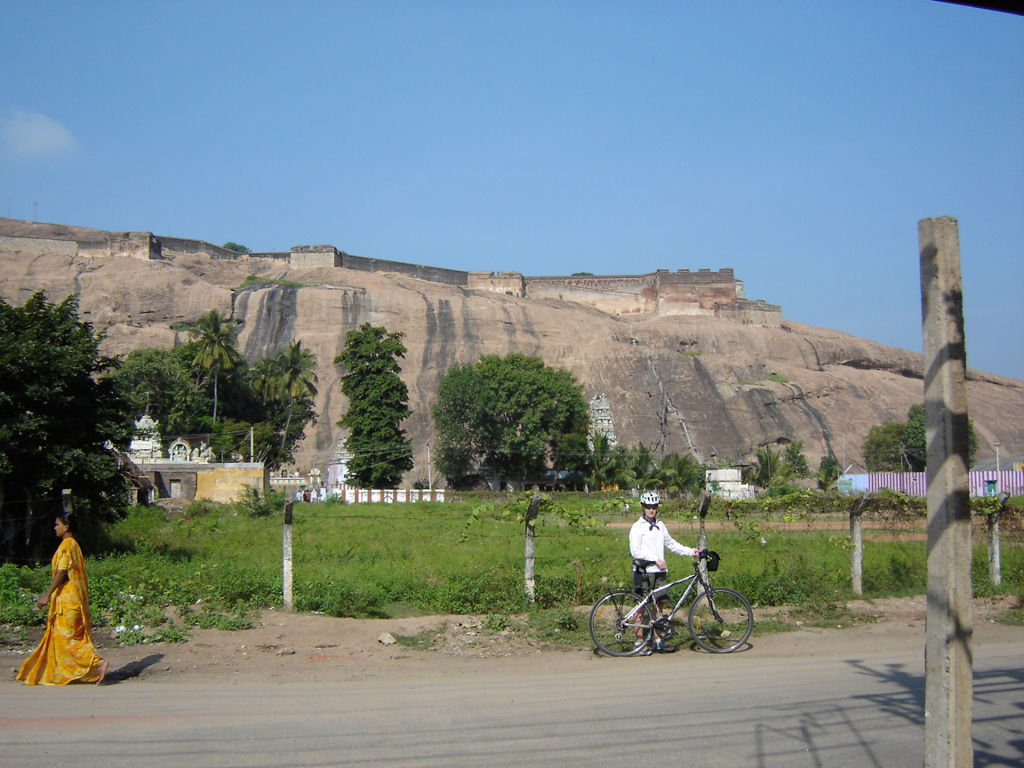 Carol in front of the Dindigul monolith with fort atop.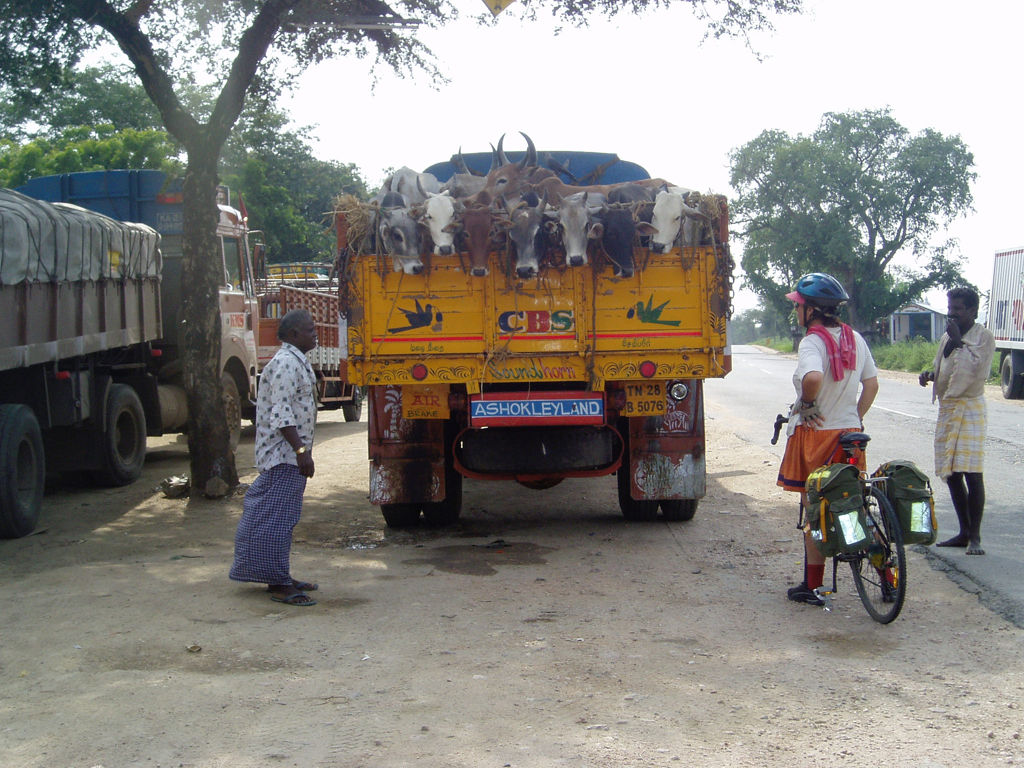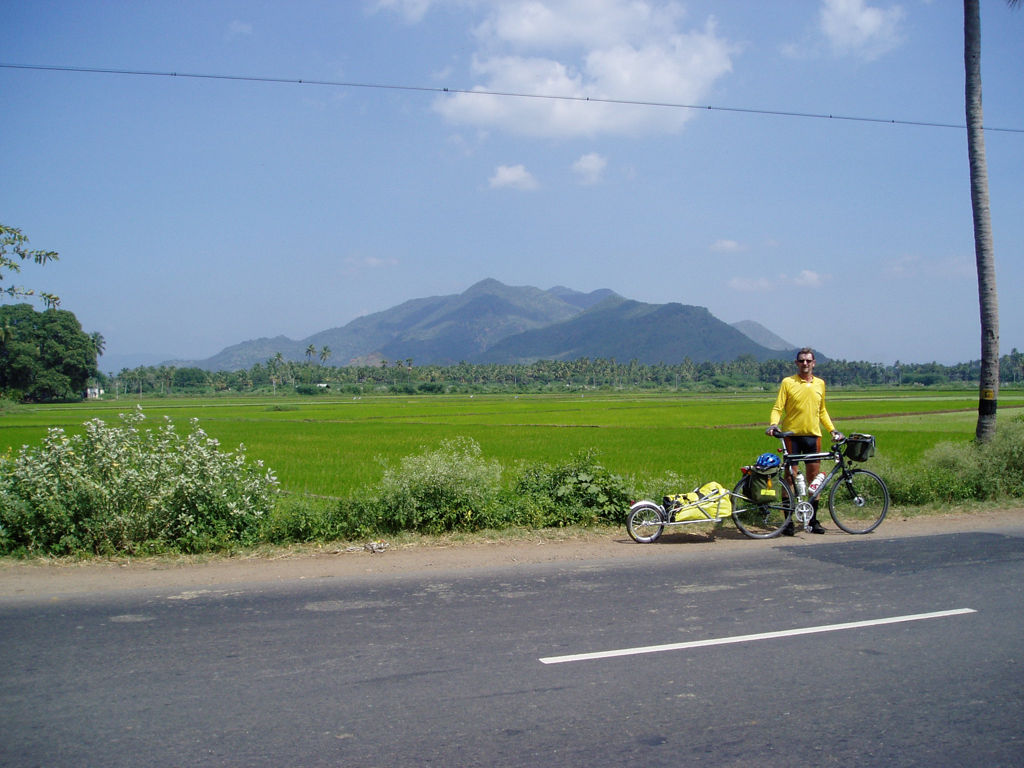 Noel with the BOB trailer. Great to have on a tour but a bit hard to fly with.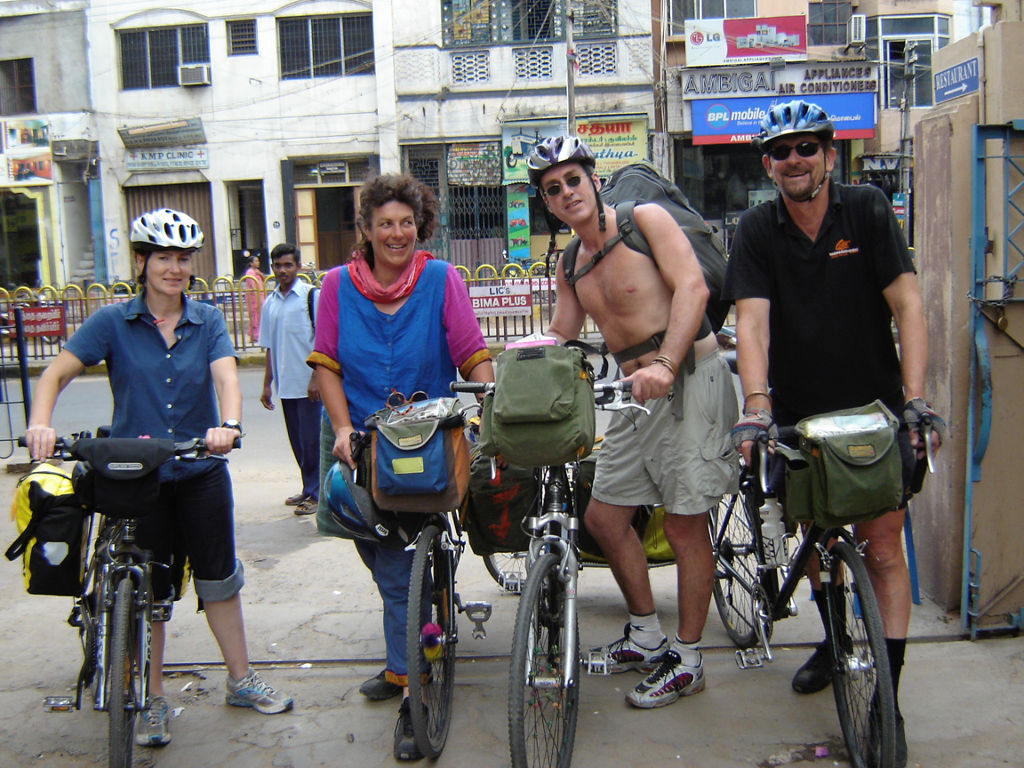 We are on the ride to Madurai Train Station, all pretty pleased with our experience in Incredible India.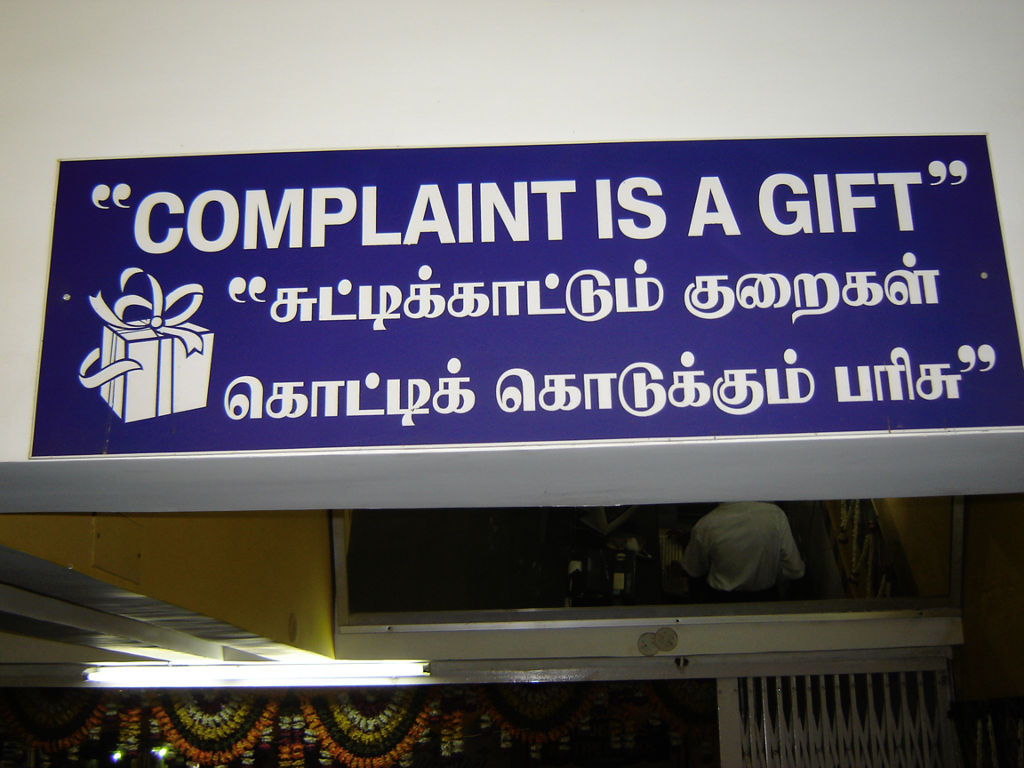 Complaint is a Gift. This is in a pure veg hotel. (Hotel being a name for a place where you eat)