We focused on some of the routes developed for cyclists including the Balclutha Gorge Trail, the Otago Rail Trail, the Maungatapu Track and some of Queen Charlotte Sound.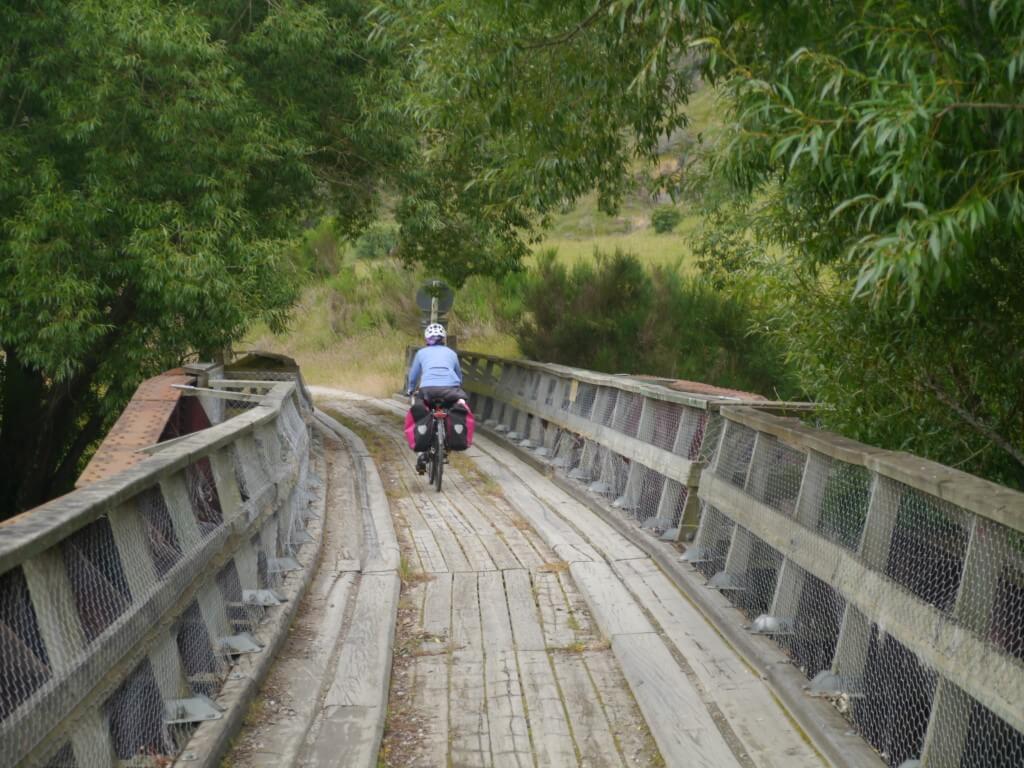 After riding around from Invercargill we head inland from Clutha and find great cycling infrastructure. You have to hand it to the Kiwis. They do it well.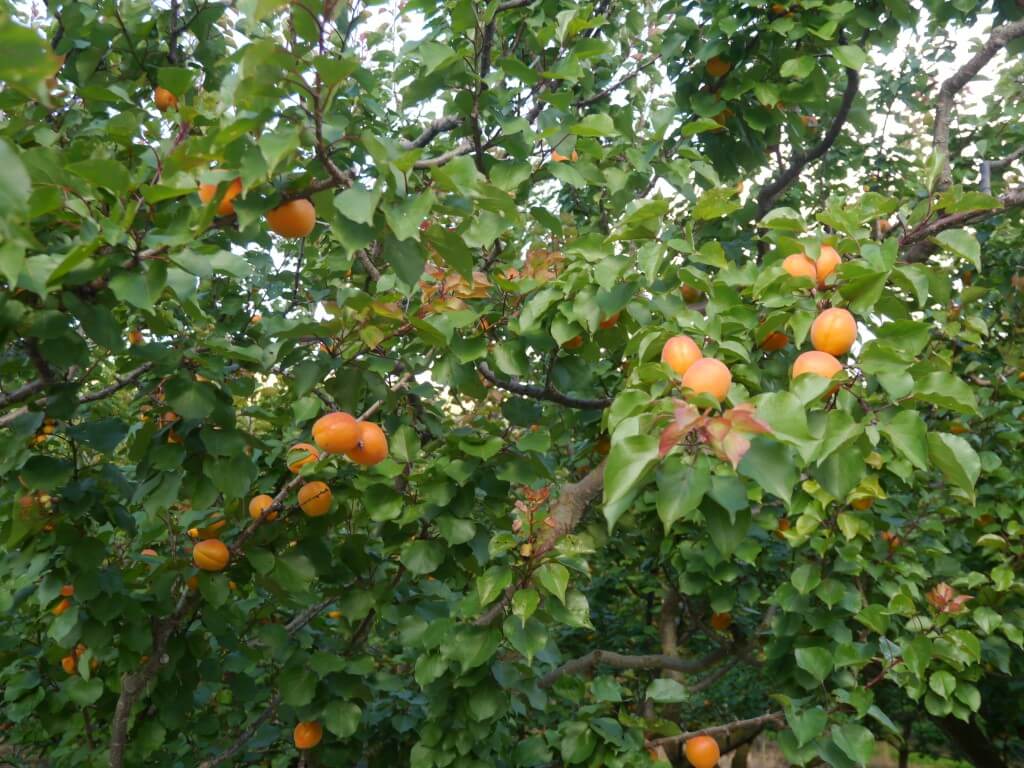 Perfect timing. Early Jan and down south here the apricots are ripe.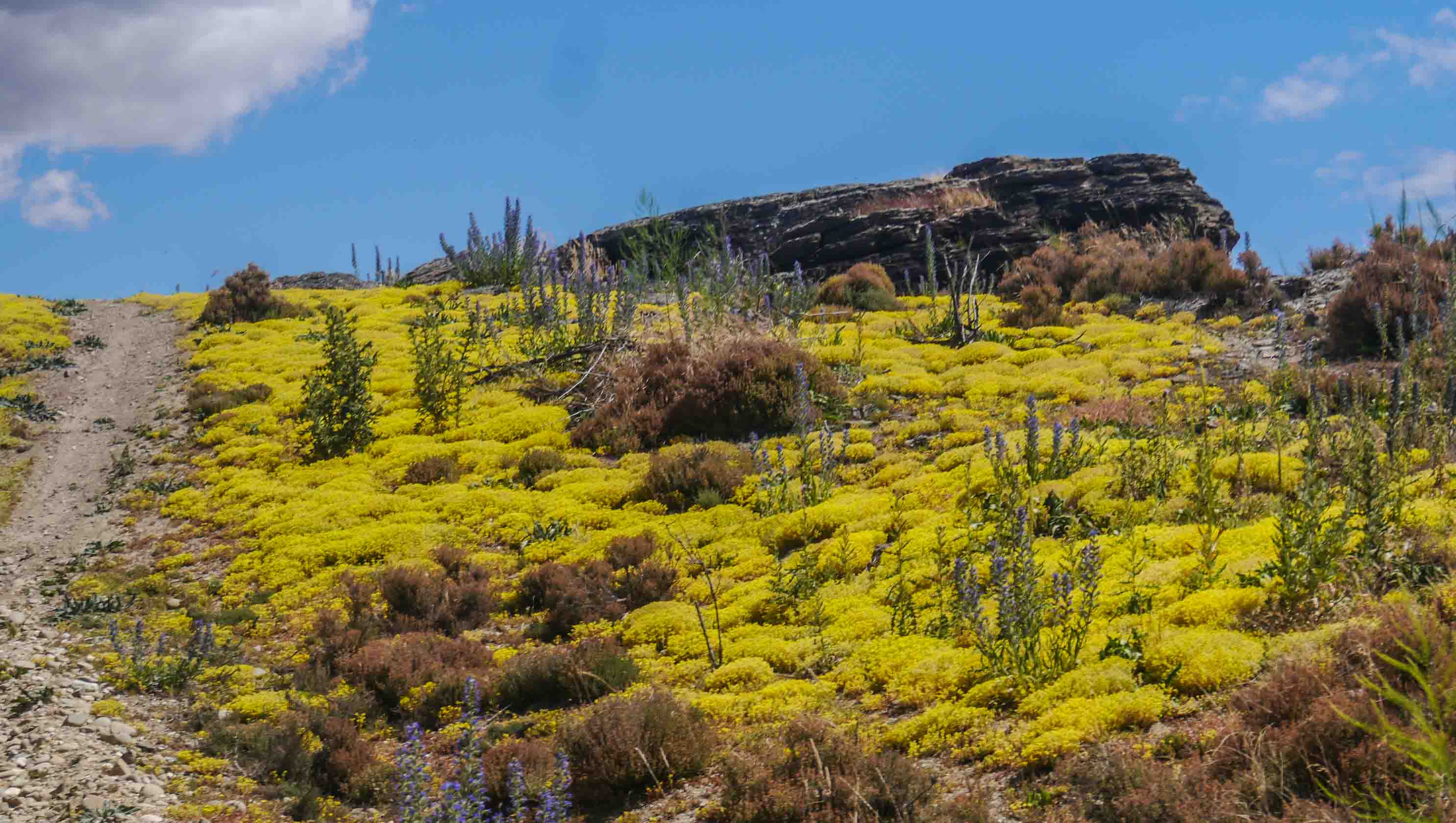 Gorgeous scenery out from Alexandra.
The Central Otago region is in a rain shadow so it has a dry micro-climate. Open and windy. A few days later a truck was blown over not far away.
There are millions of sheep here. I guess you knew that.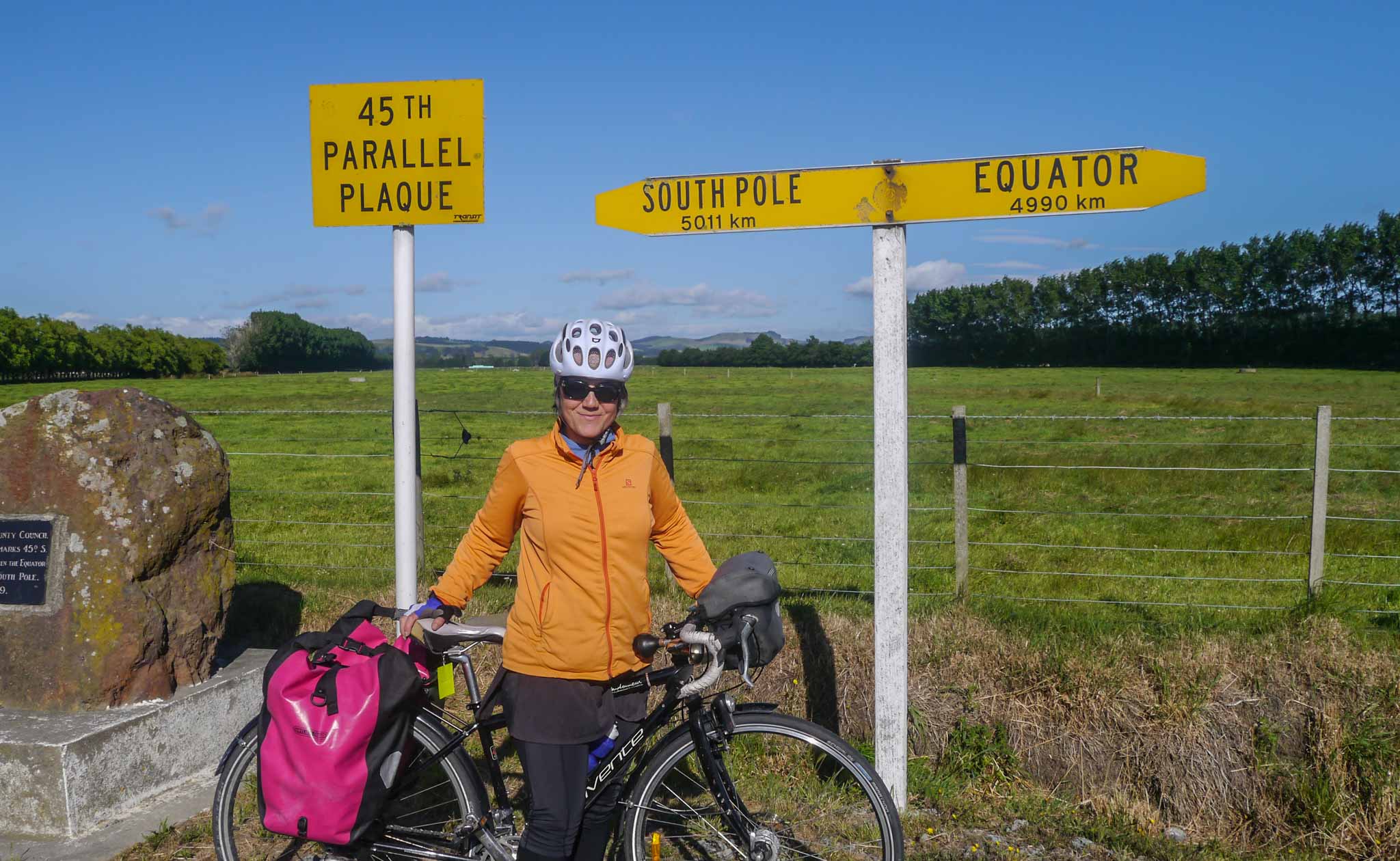 Half way between the south pole and the equator.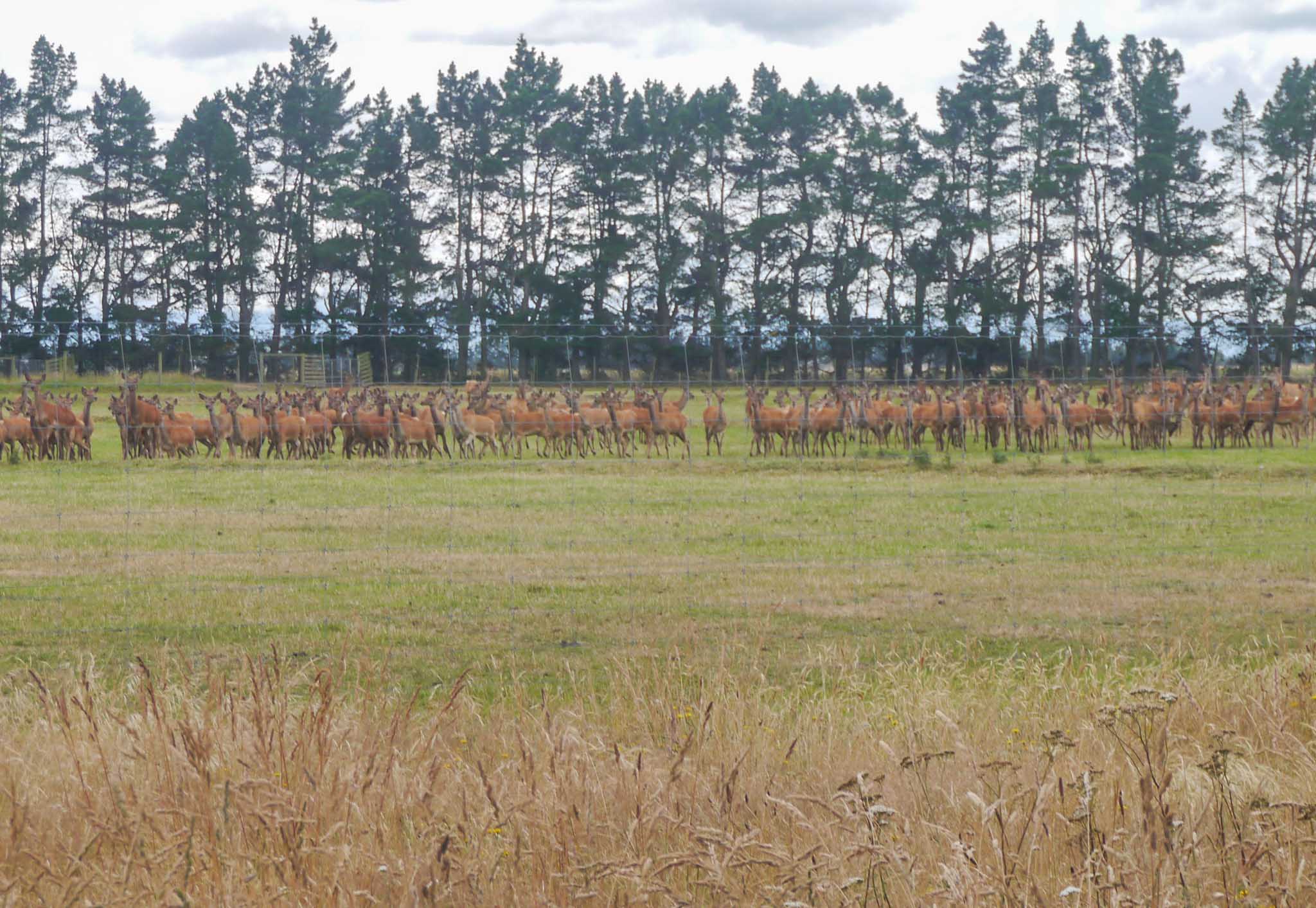 Not millions but a LOT of deer. It must be mostly exported as there is not much venison in the shops.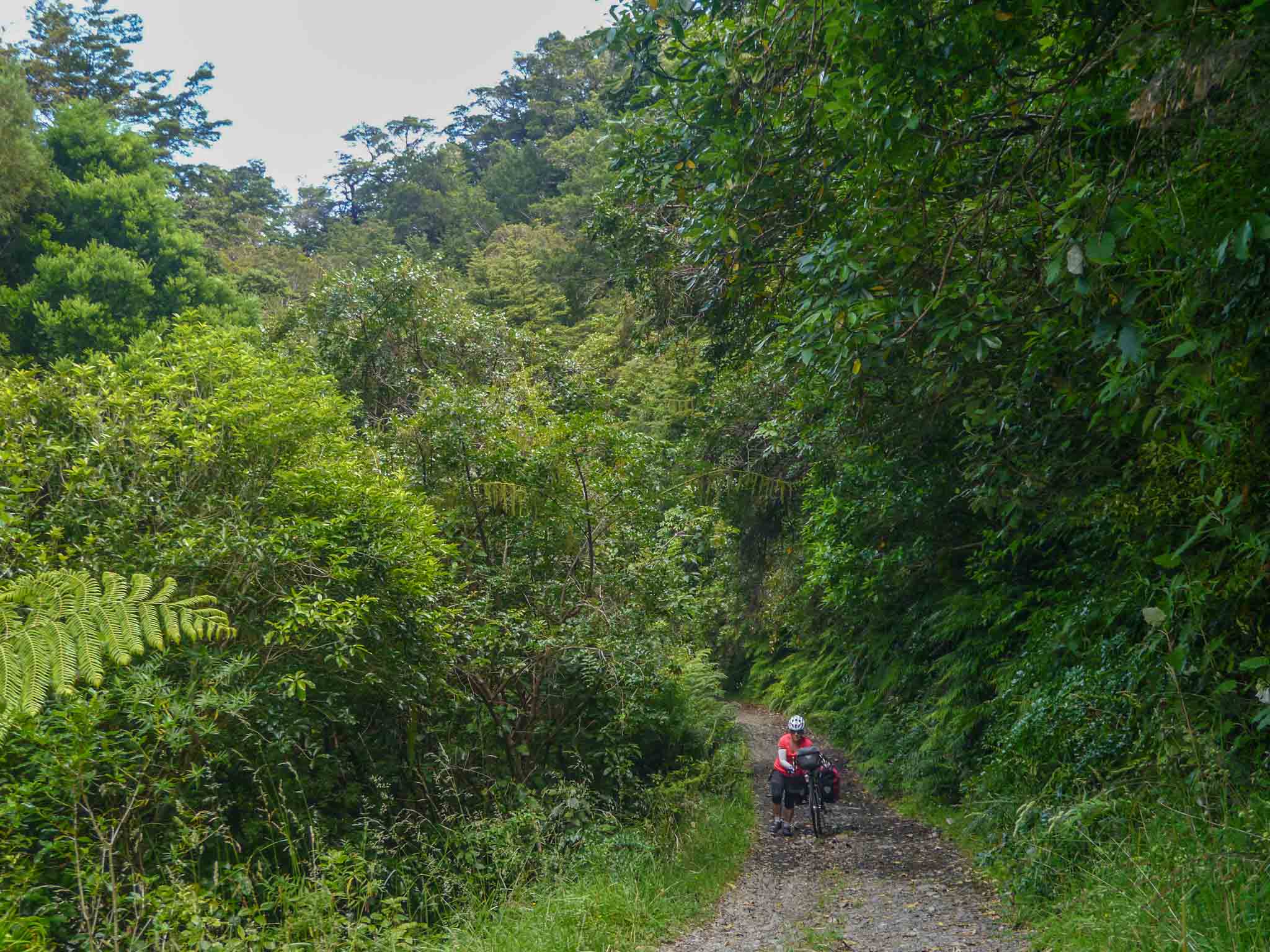 On the Maungatapu Track. It is incredibly steep both up and down. It is a shortcut between Nelson and Havelock. Supposedly.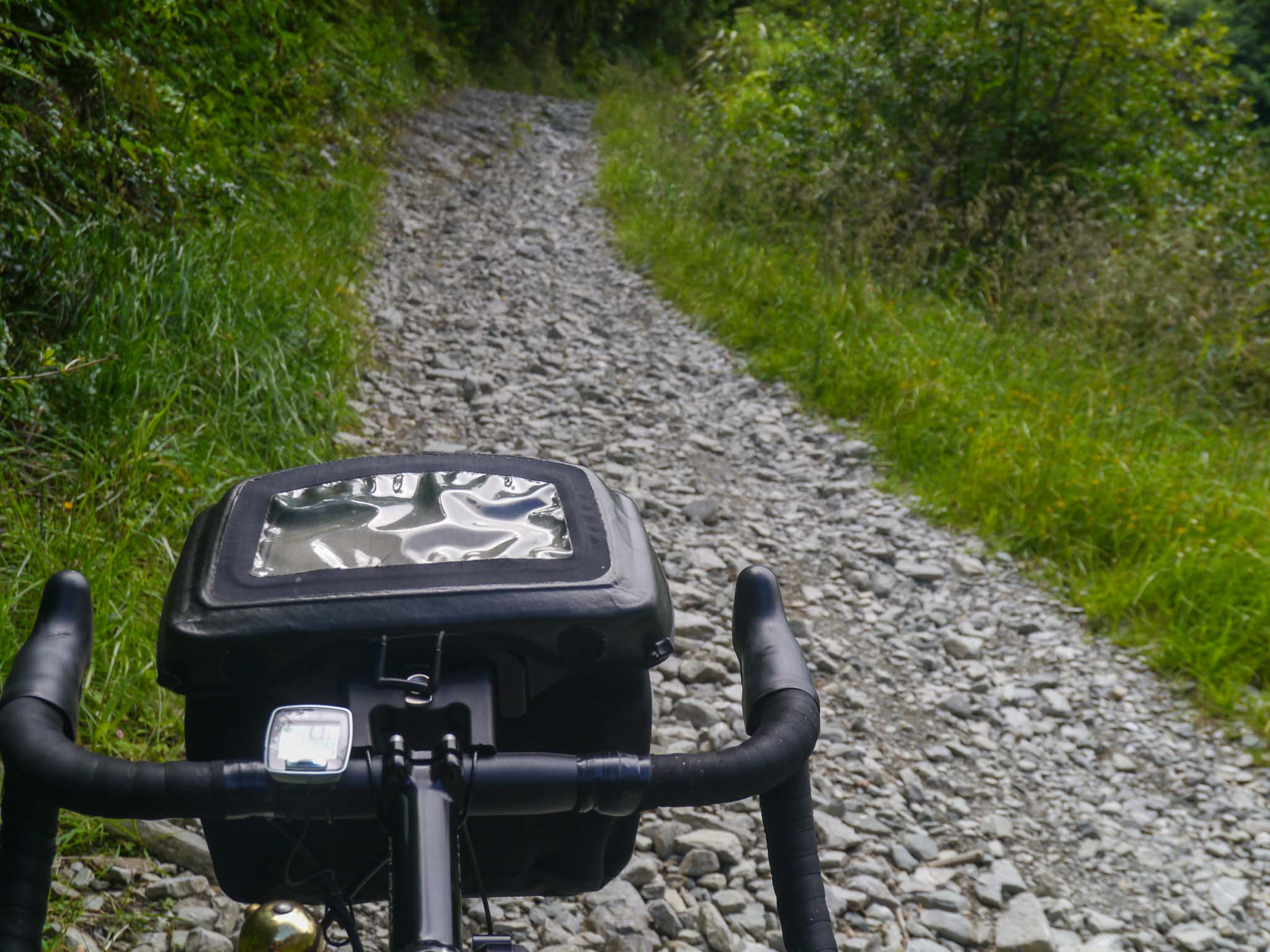 The tyres that would be best for this would not be much good for most of the country. So we walked about 10km.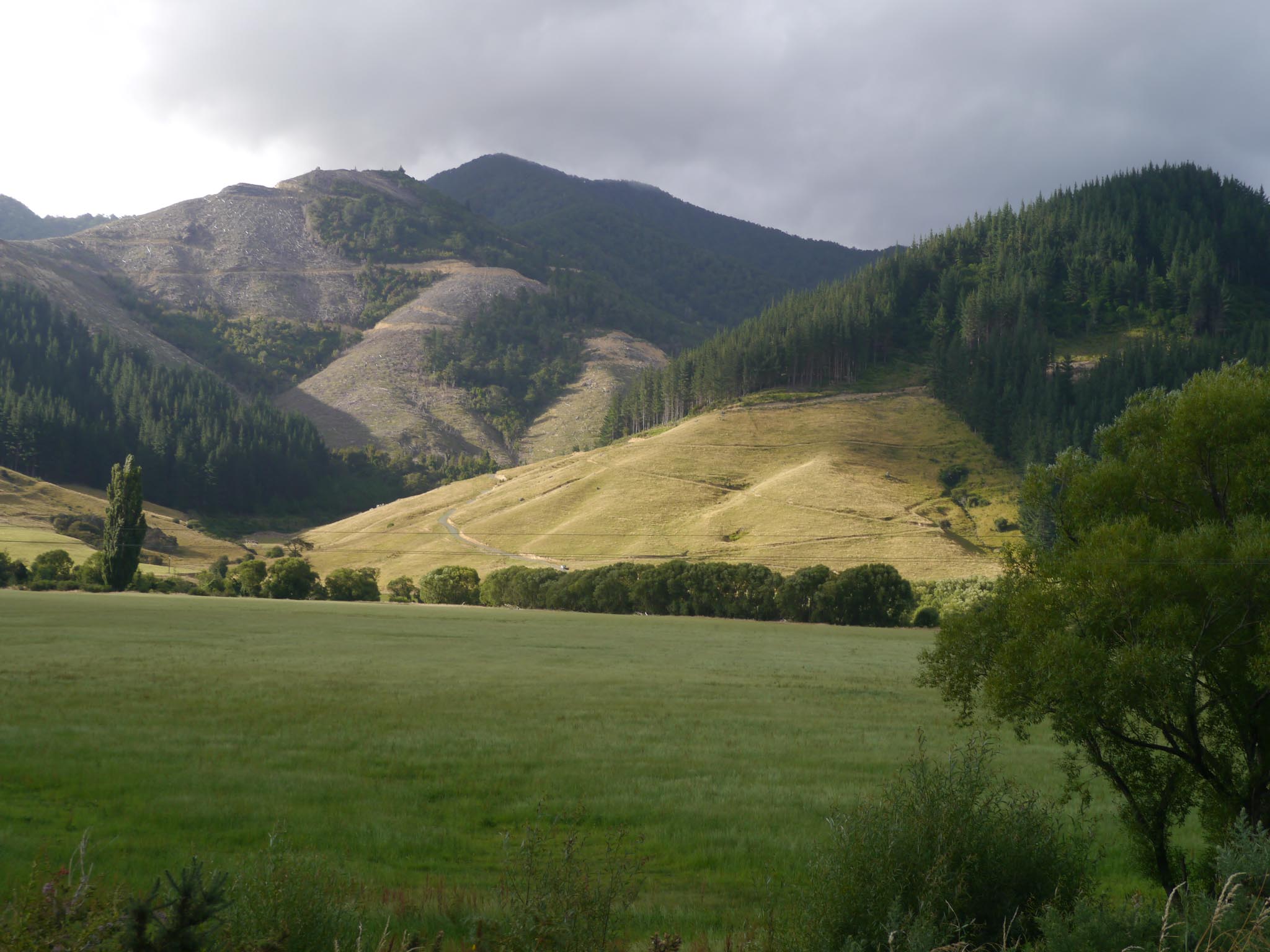 Approaching Havelock near dusk.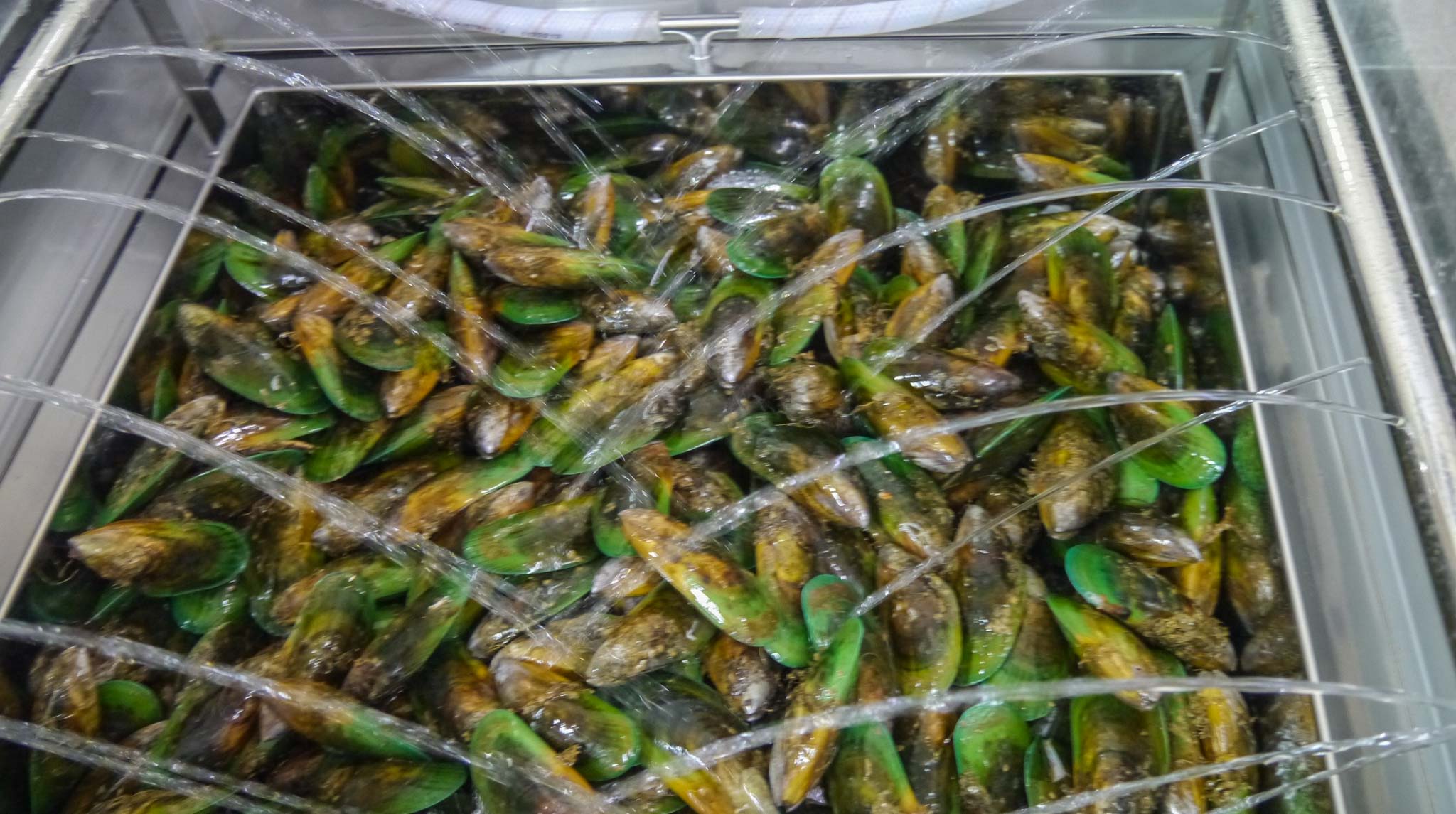 Havelock is the home of the green-lipped mussels, one of the big reasons to go there. They are fantastic. Only $4.50 a kg.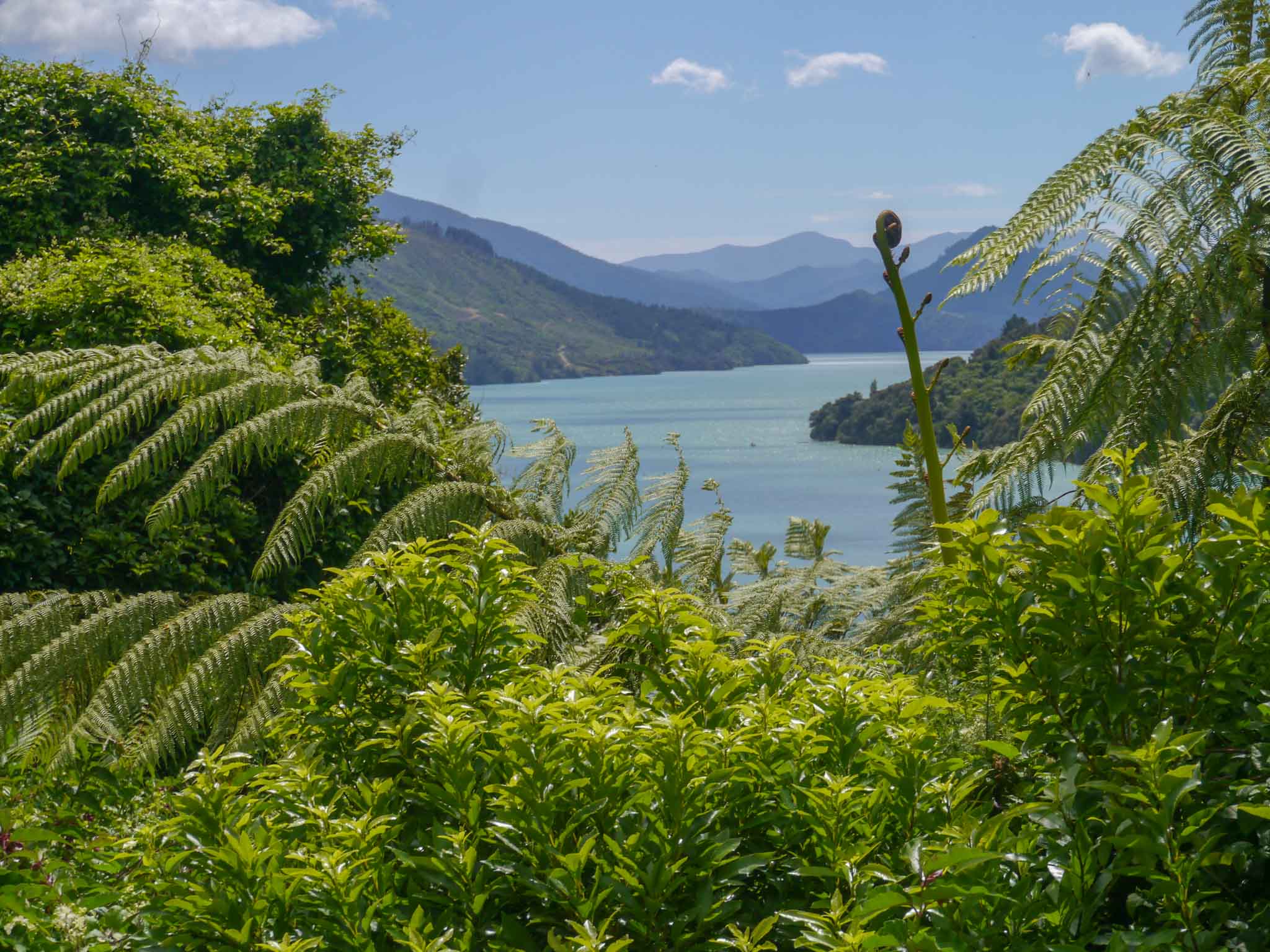 Queen Charlotte Sound. This is a spectacular area. A bit isolated so you need to carry food in.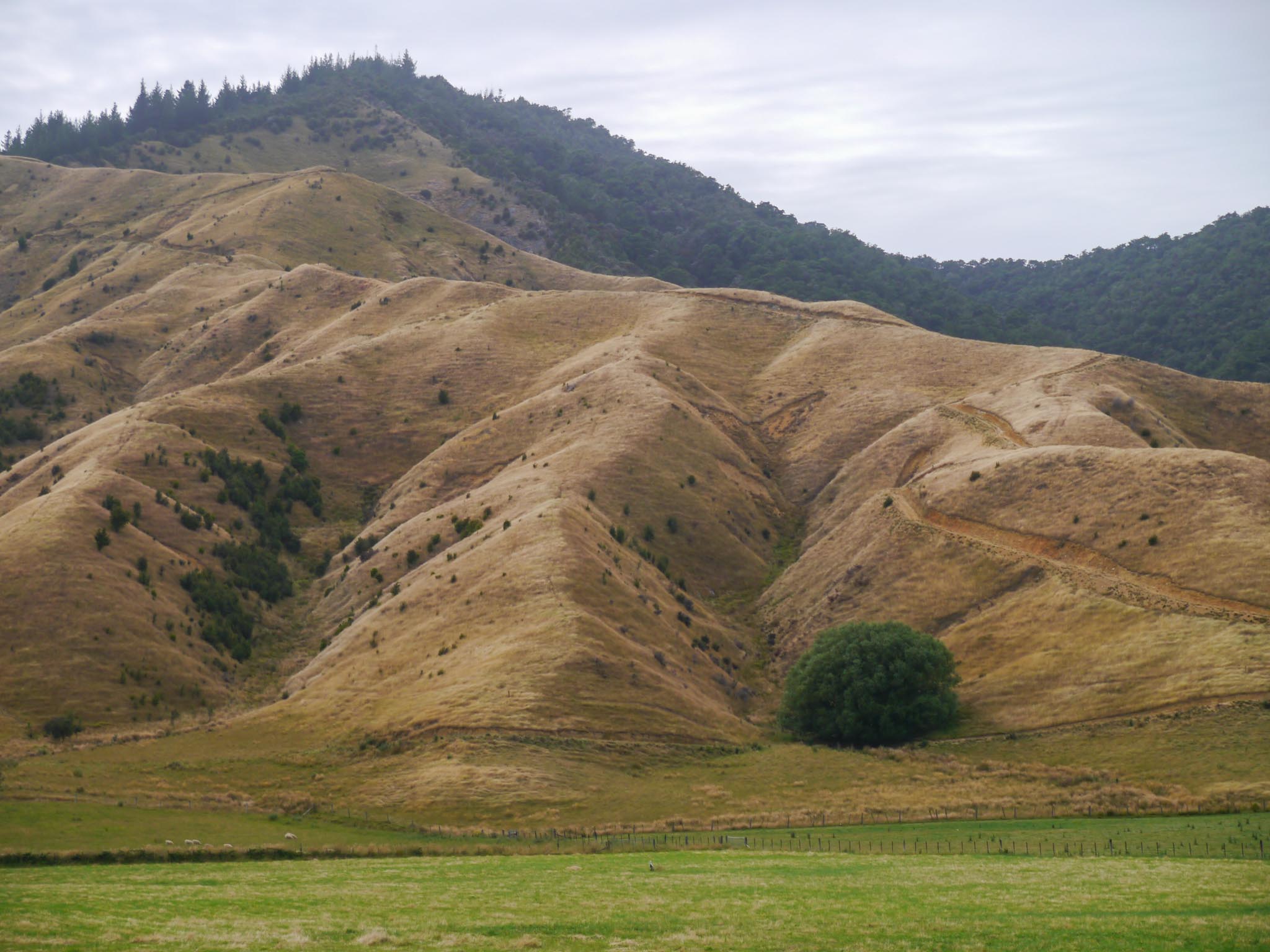 NZ has some classic landforms and this is one of them. Bare rounded ridges. At dusk they are at their best.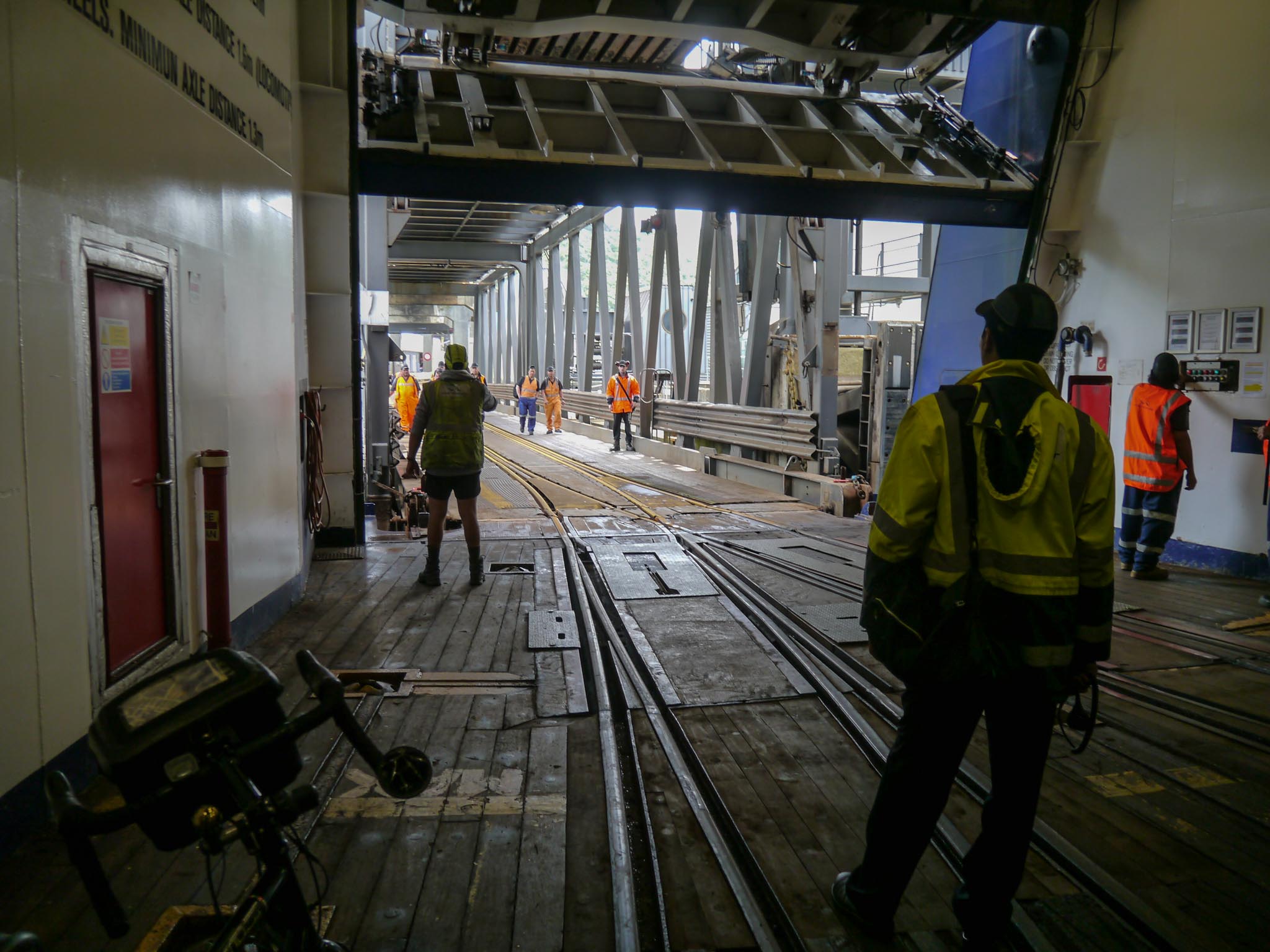 From Picton we get the boat to Wellington and fly out of there. It is possible to buy bike cartons at Wellington airport.