A ride from Hyderabad Airport to Bangalore Airport. We don't go into either city. We head south west through Raichur to Hampi for the first rest day. Because of the direction of approach we stay on the north side of the river (the Tungabhadra). It is so different to the other side where I stayed years ago. Then down to Shimoga, to Belur, a famous place, to Tumakuru and to the airport.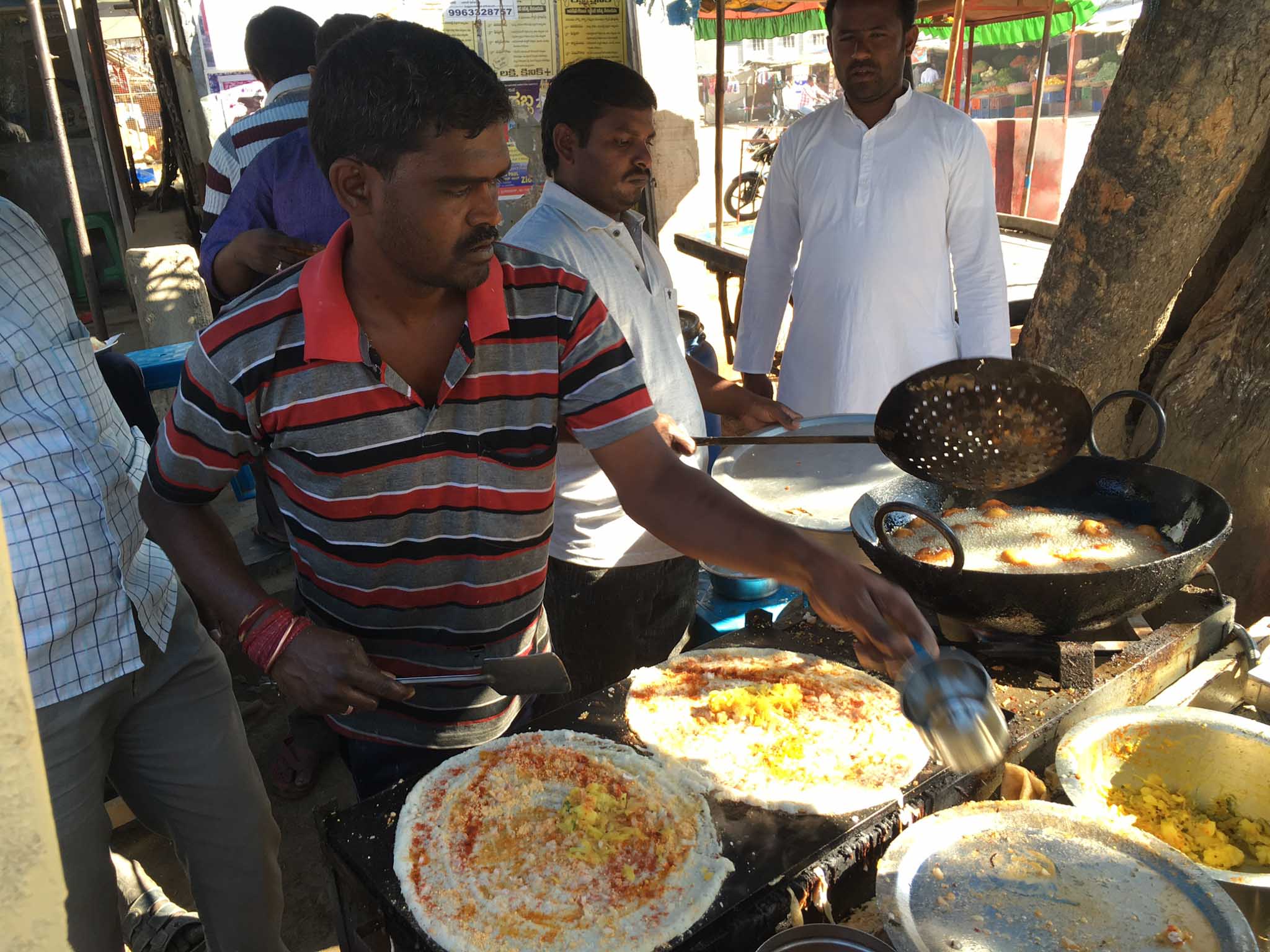 Not long out on the road there is a snack opportunity. India has the best street food I have encountered anywhere in the world.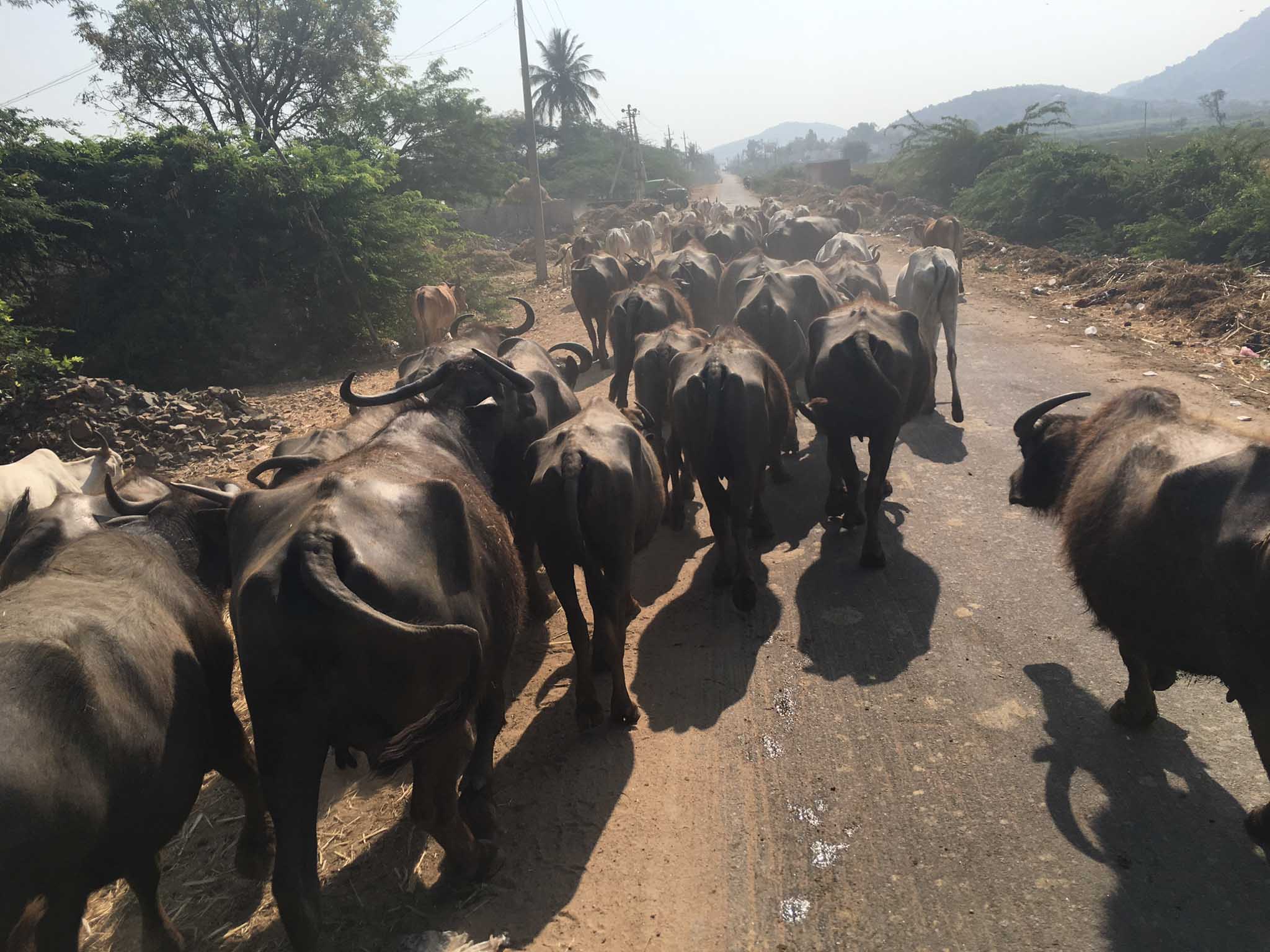 A few buffalos on the road.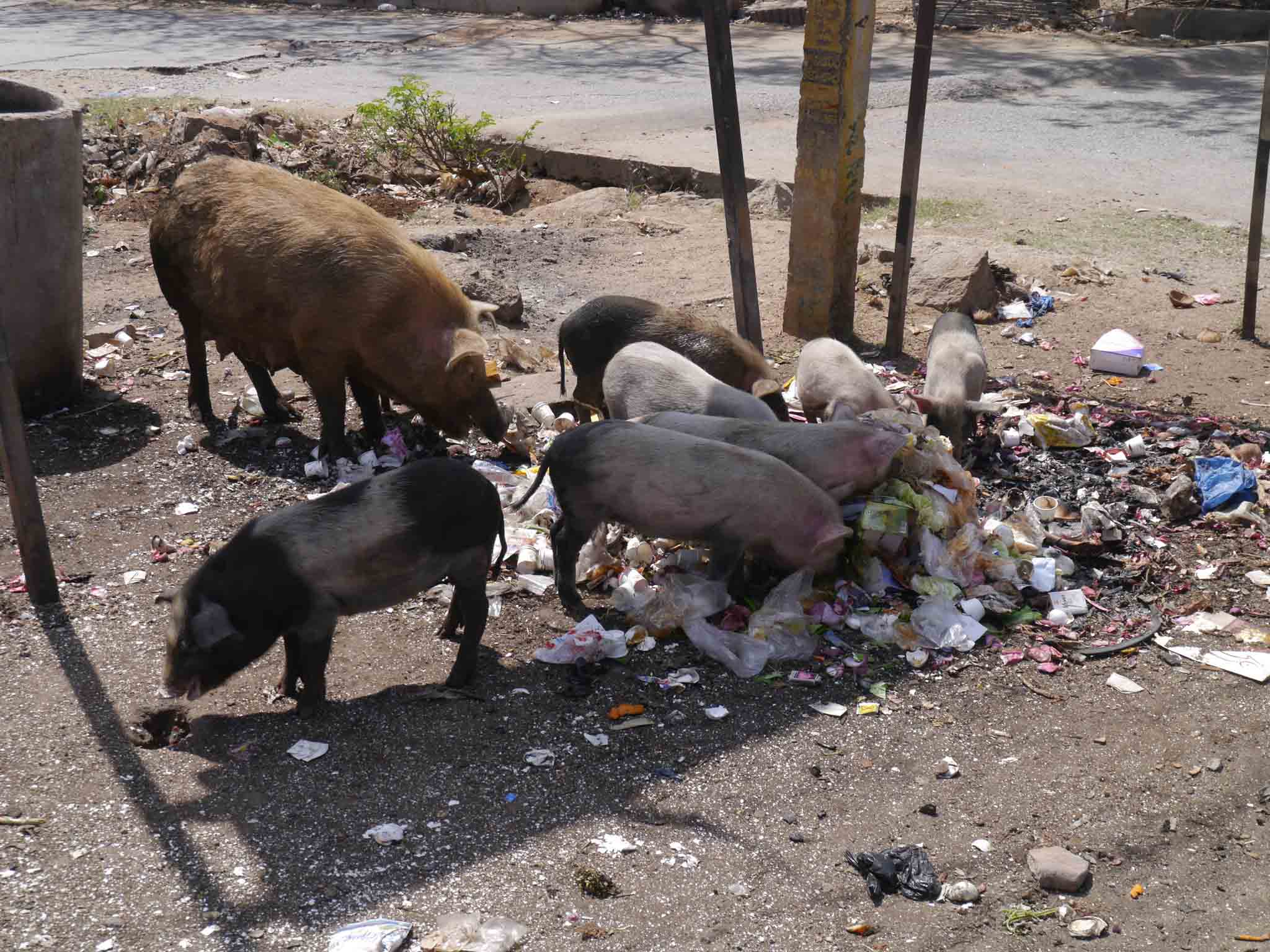 A few pigs cleaning up the rubbish.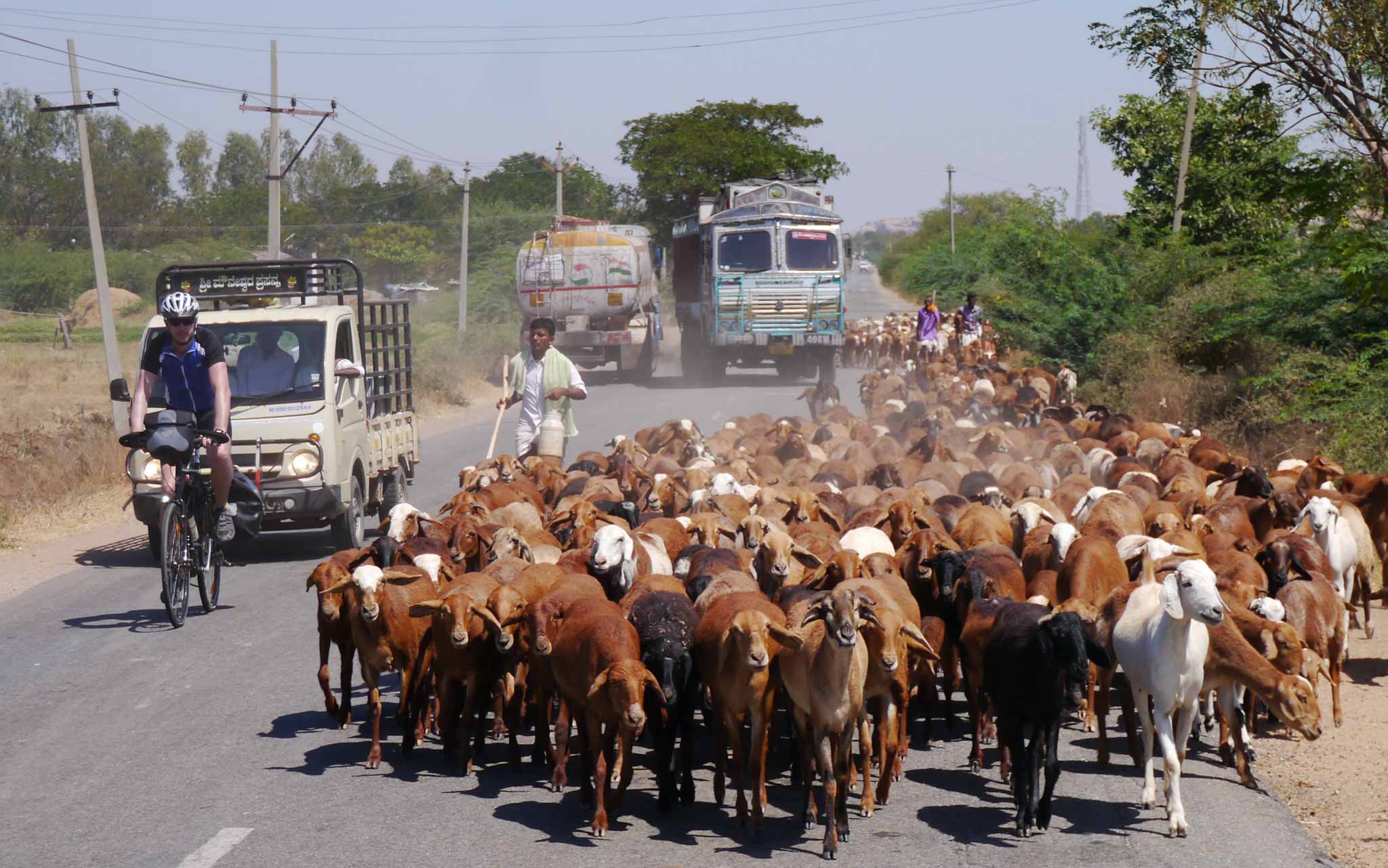 Shayne navigates around a herd of goats. It's good to have a horn on your bike in India.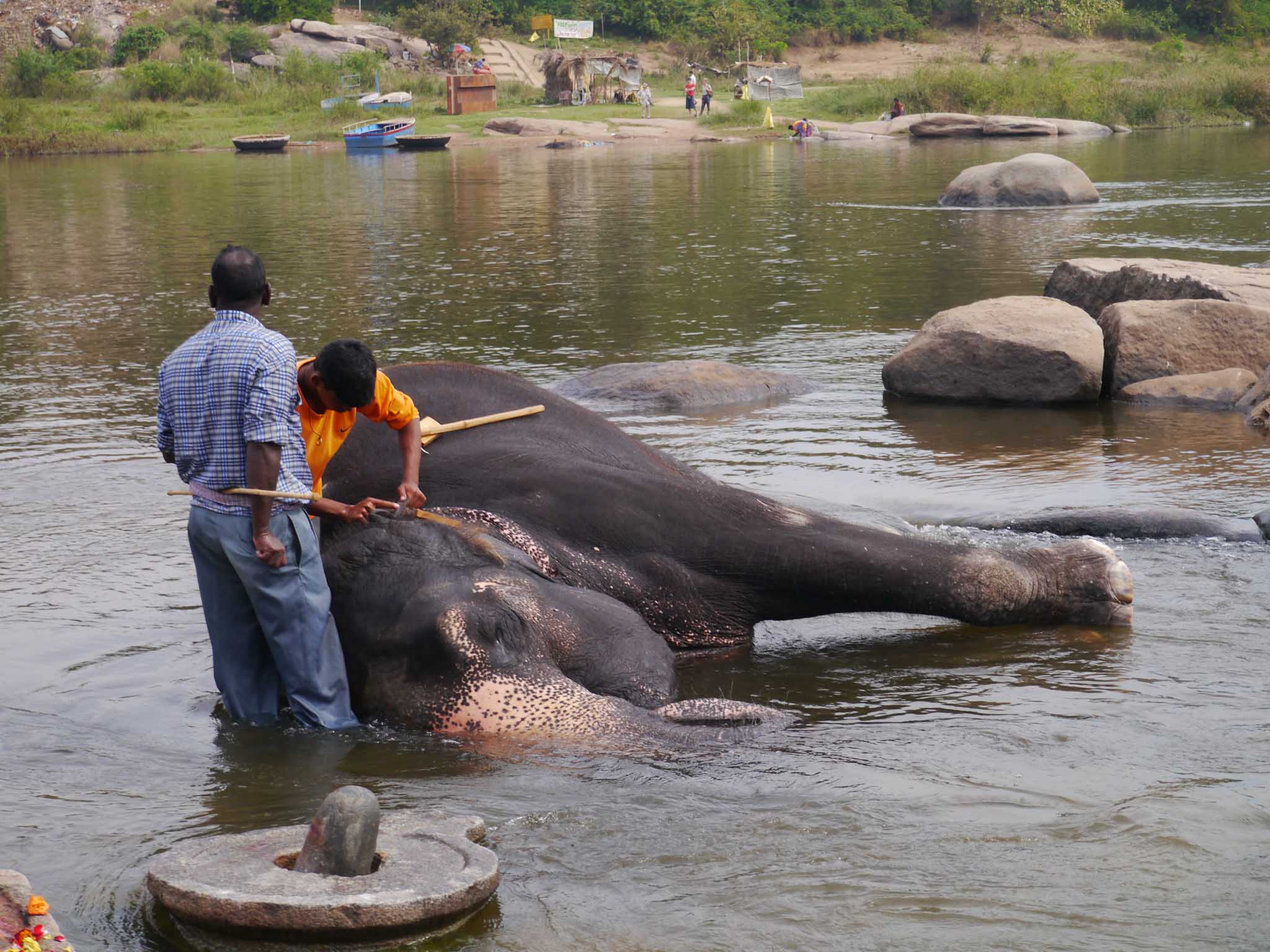 Being washed in the waters of the Tungabhadra (tounga-bardra)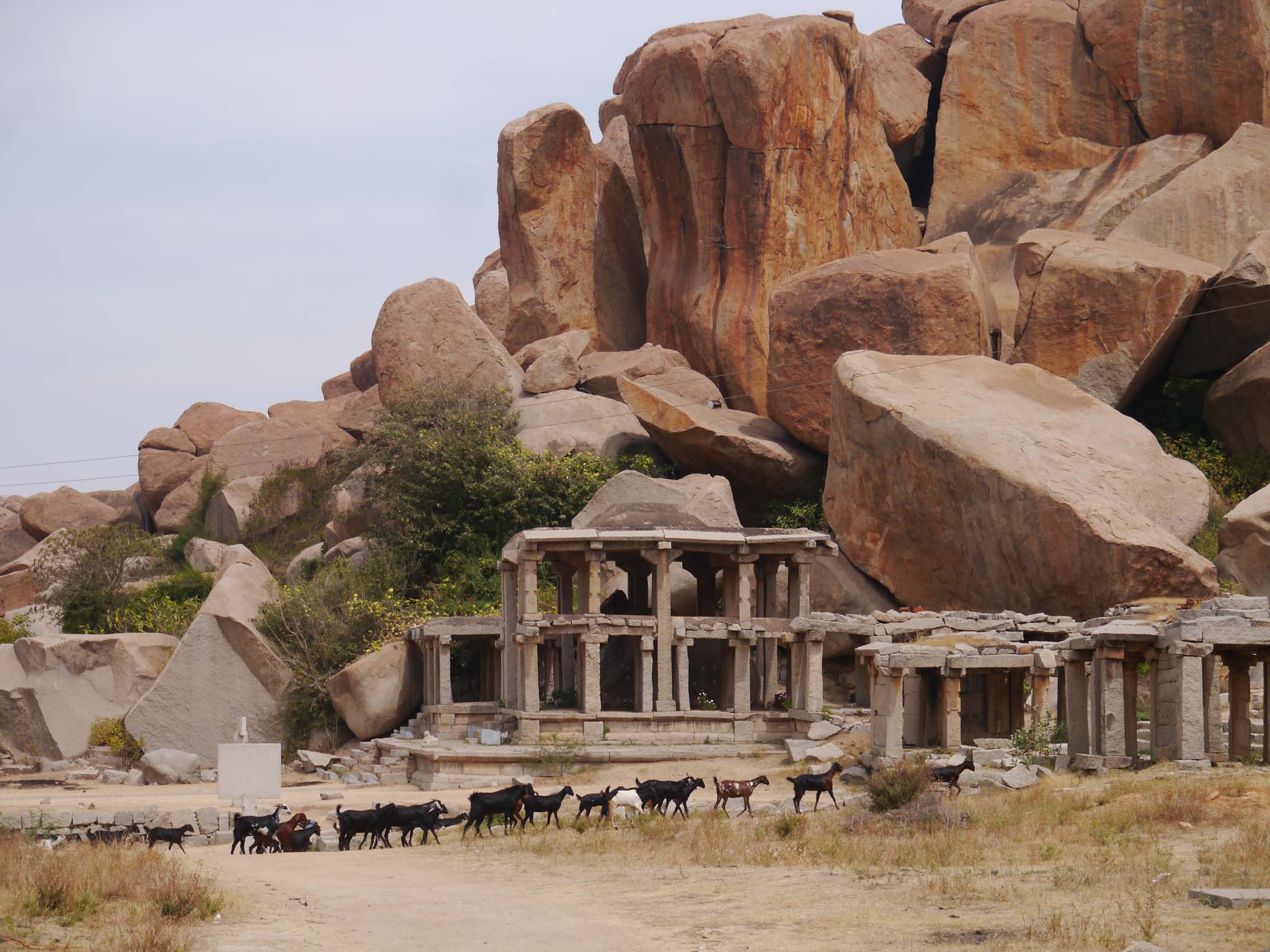 The history of the Hampi area is really amazing. Much of it was made from stone so has lasted for centuries. In 1500 it was the second biggest city in the world (after Beijing).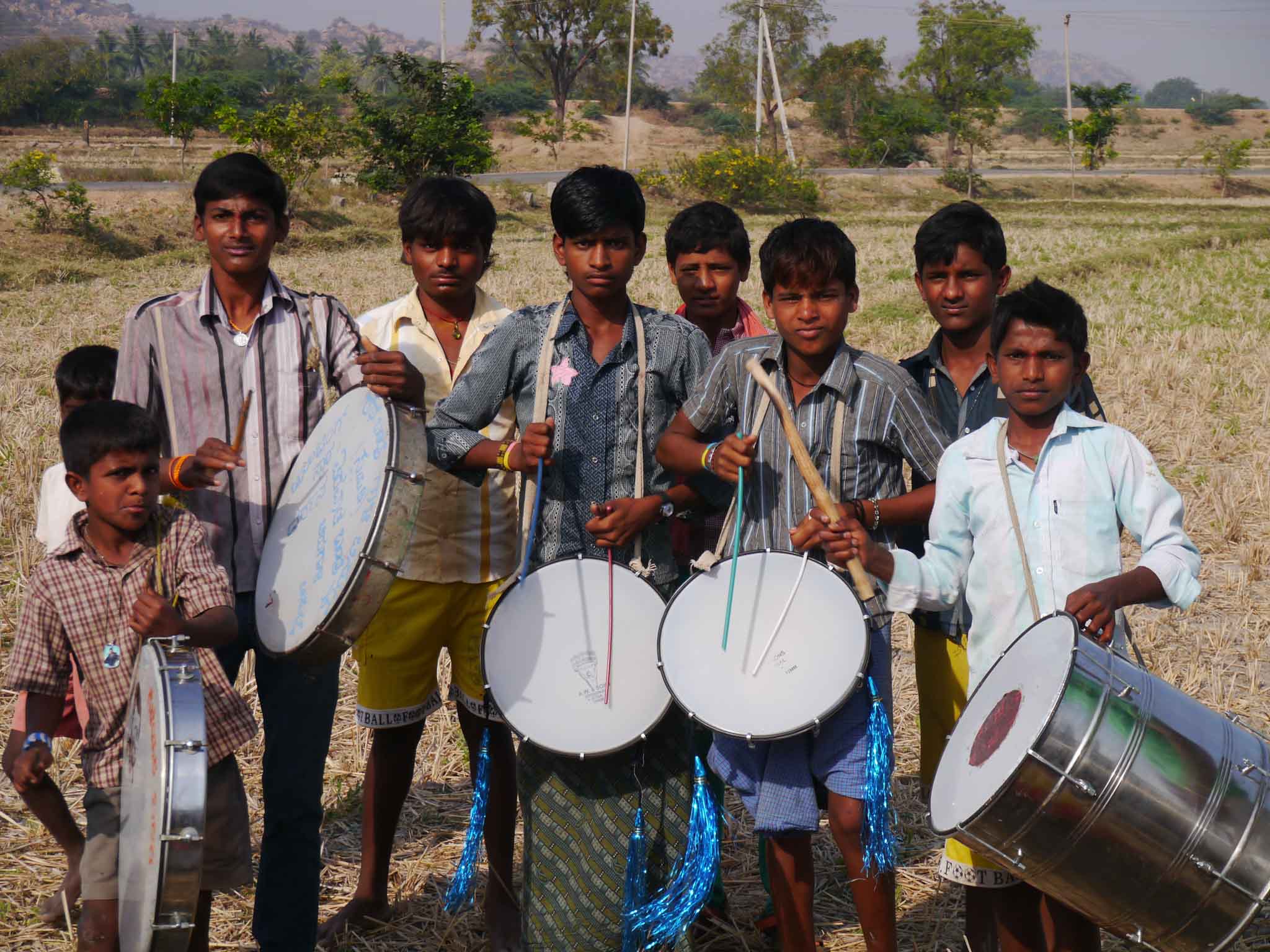 Way out in the country today we came across a wedding celebration. We joined in the dancing. It was an absolute hoot and everyone loved it.
India is a tough place in some ways but the softness and beauty are not hidden away.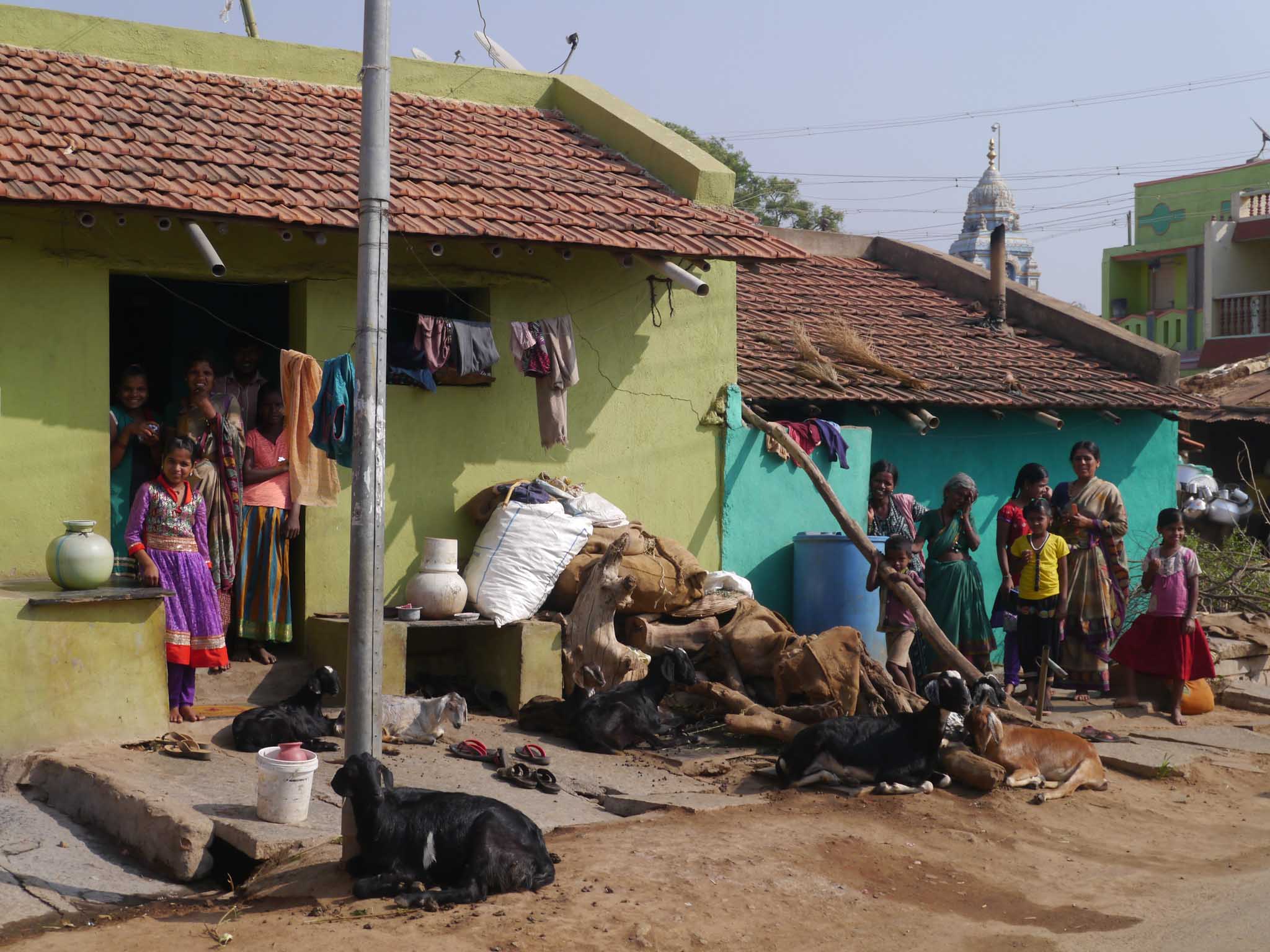 We have just come around a corner so no one had time to pose or look away (which is what women are told to do). So, this is a candid shot of a few families hanging out with all their goats lounging at the front.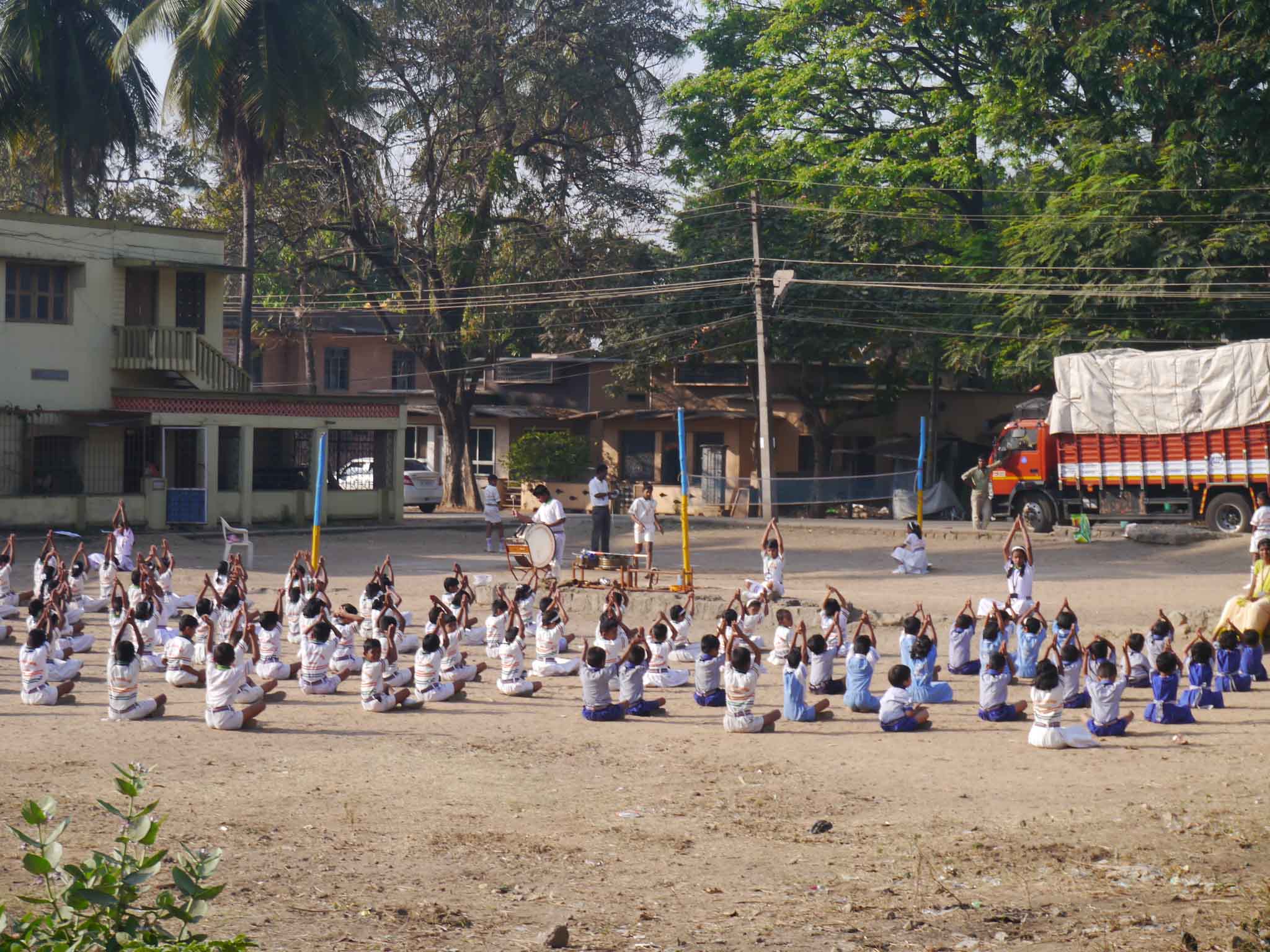 Today we passed a few schools where the kids were outside doing exercises. If they see us bedlam breaks out and its hard for the teachers to get them back under control so we speed past.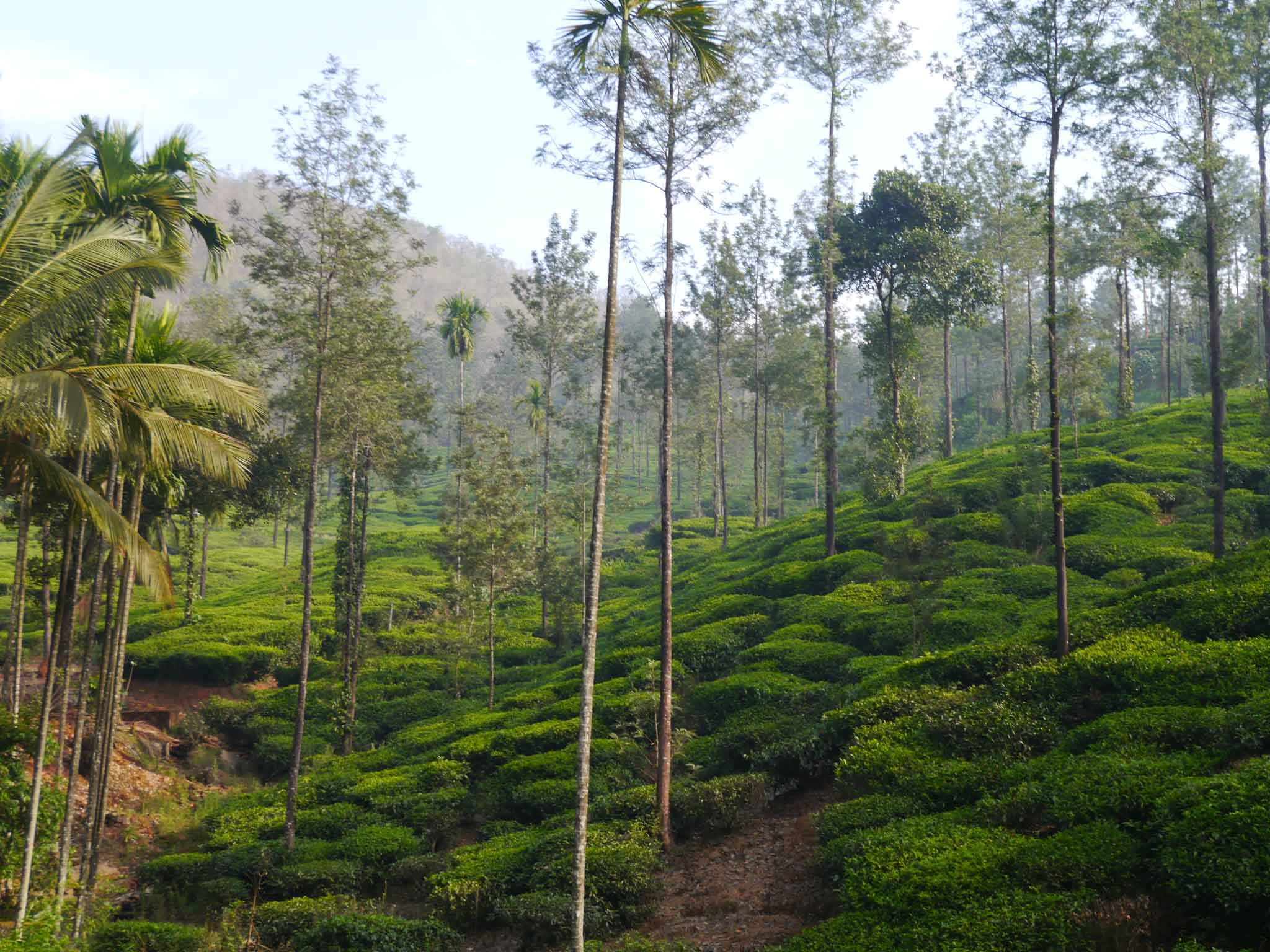 Passing through some ghats today things become scenic. Tea and coffee plantations. Wildlife reserves.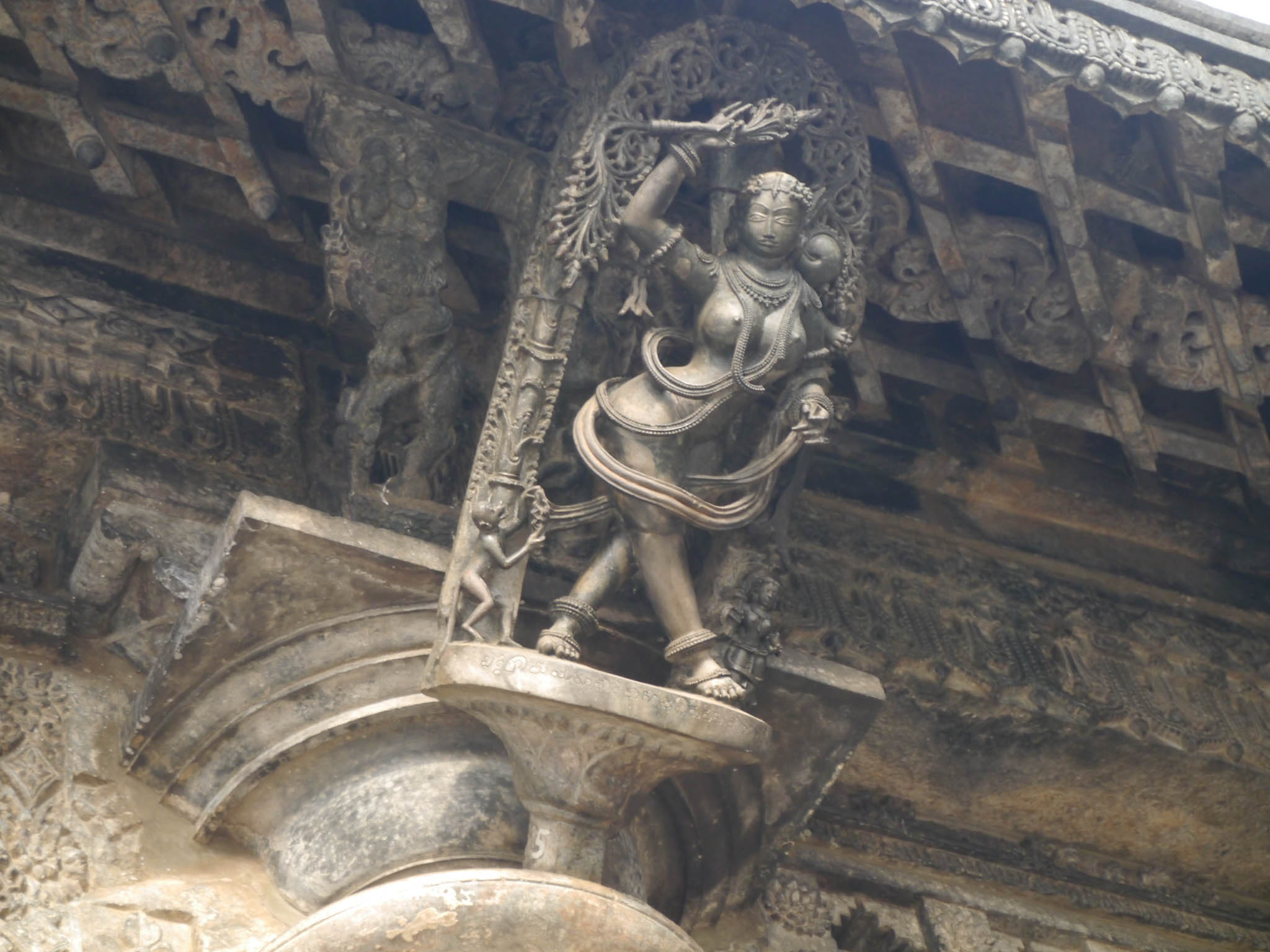 The temple in Belur is quite amazing. It is massive but has a lot of very fine stone carving. There is a good Tourist Lodge in Belur too.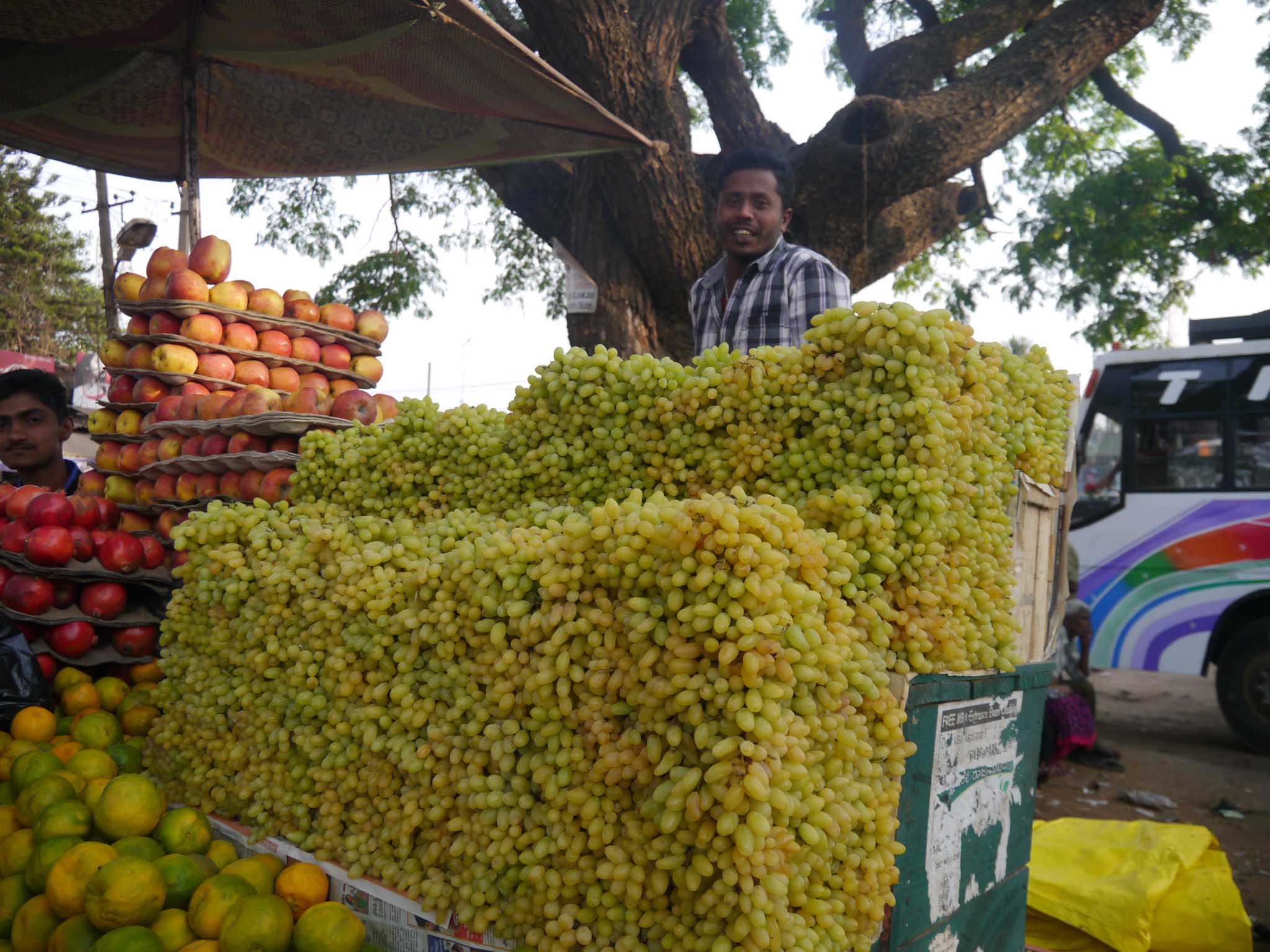 We are eating a lot of grapes. Our washing technique is to pour mineral water into the bag of grapes and swish it around a lot and tip the water out suddenly so as to ensure any dirt goes with the water. But the grapes always seem free of dirt anyway.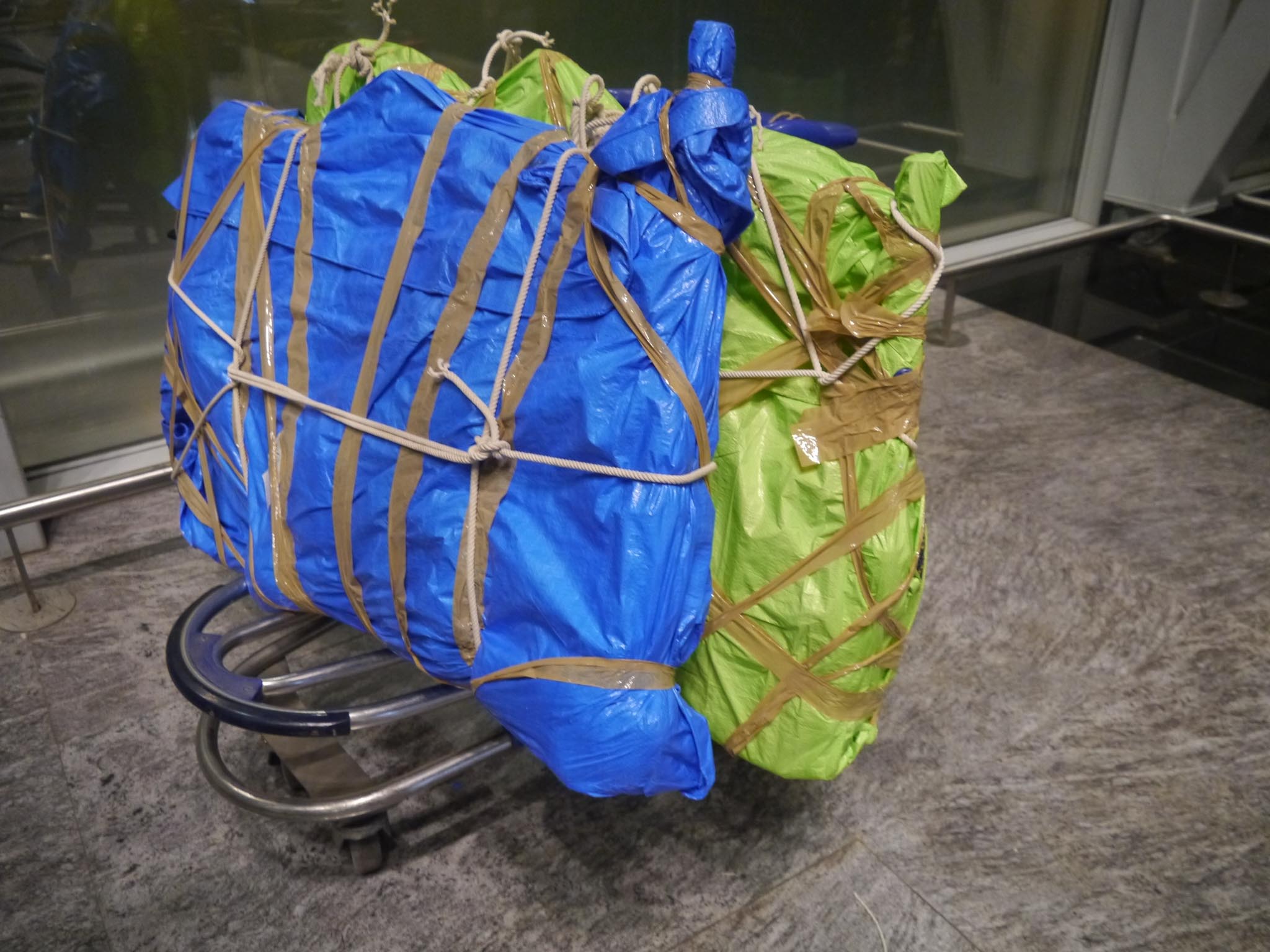 At BLR airport we pack using materials we bought in the last day of riding. Bathmats, zip-ties, rope and tarpaulin. The next morning we successfully ride out of Sydney airport.