A ride in two sections. Firstly, Vienna to Sofia in Bulgaria to connect two sections of earlier VWR test-riding from Amsterdam to Arak in central Iran. This has been done in bits and pieces over the years and is being completed. The second section was in the cycling paradise of Switzerland. The start was a ride to Sydney airport, buying a carton and flying to Vienna. The end was riding into Zurich Airport, buying a carton and flying back to Sydney.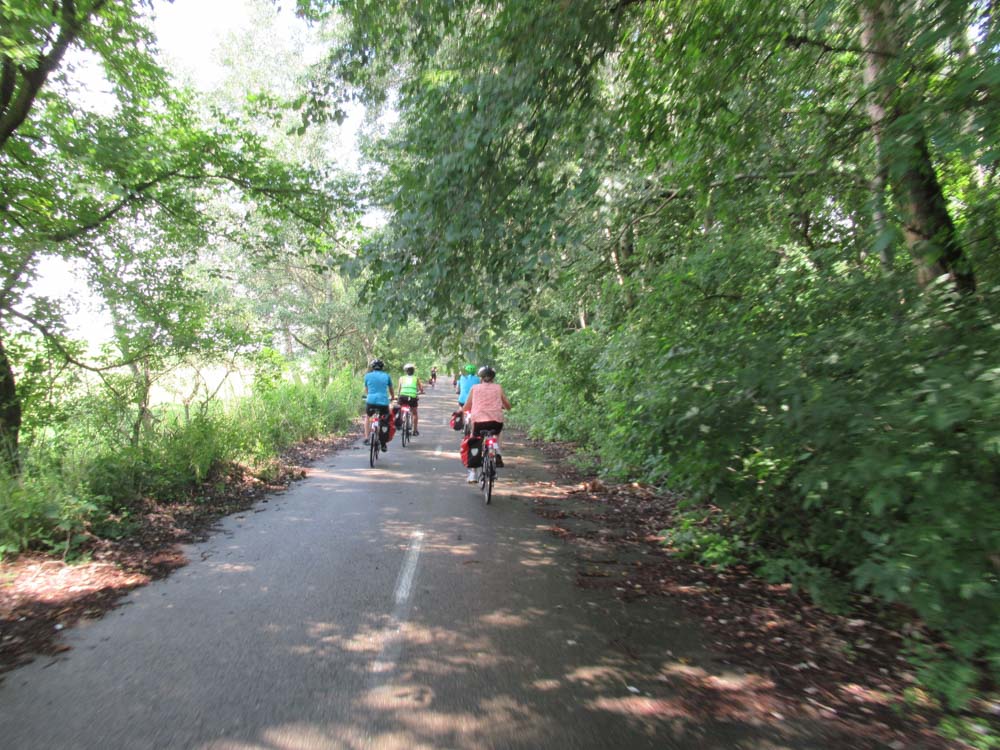 Much of the first few days I'm on the EV6, the EuroVelo route along the Danube. Here is a group of English women in Slovakia.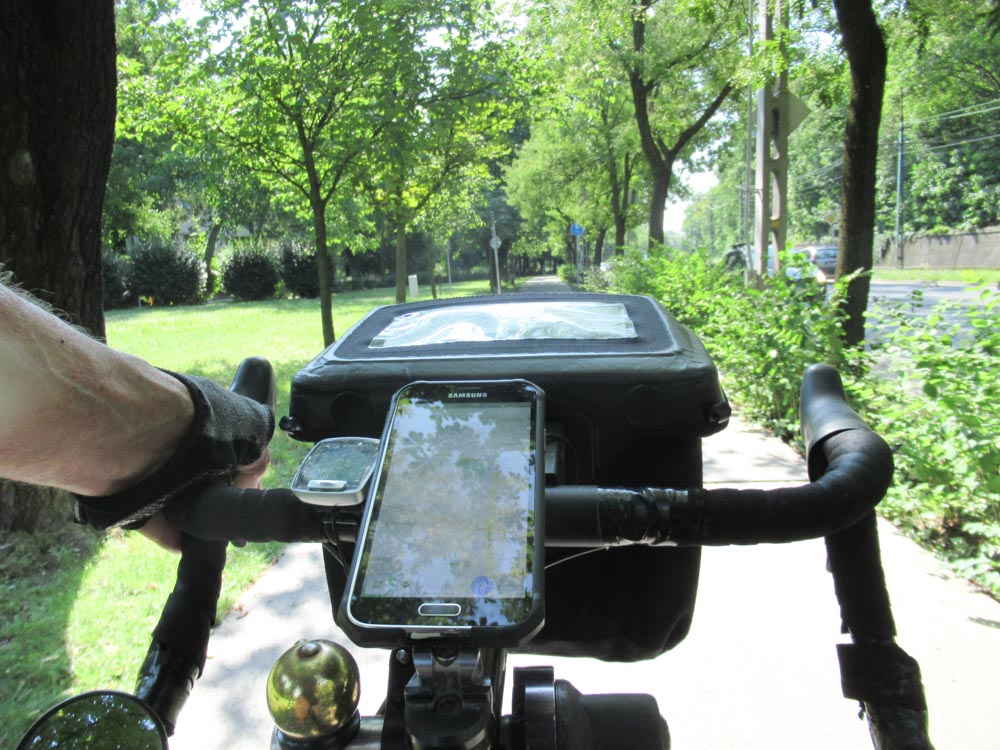 Coming into Budapest. My last time through here was pre-GPS. Now it is so easy as the route and current location are right in front of me.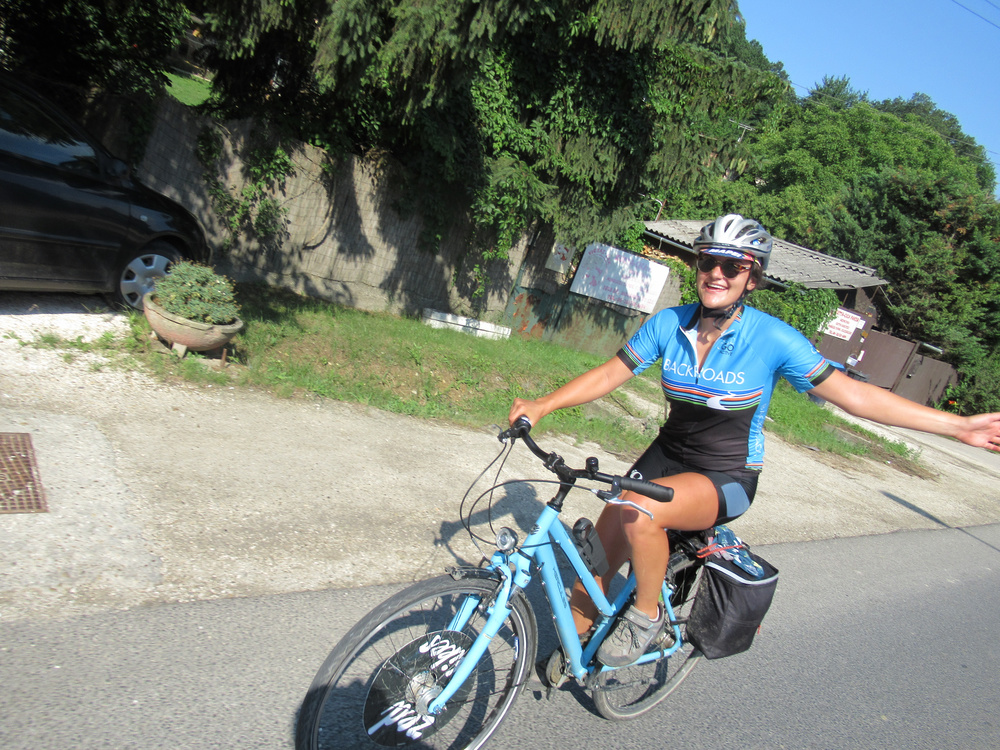 I'm riding with my friend from Backroads who is having a break from tour-leading in Italy.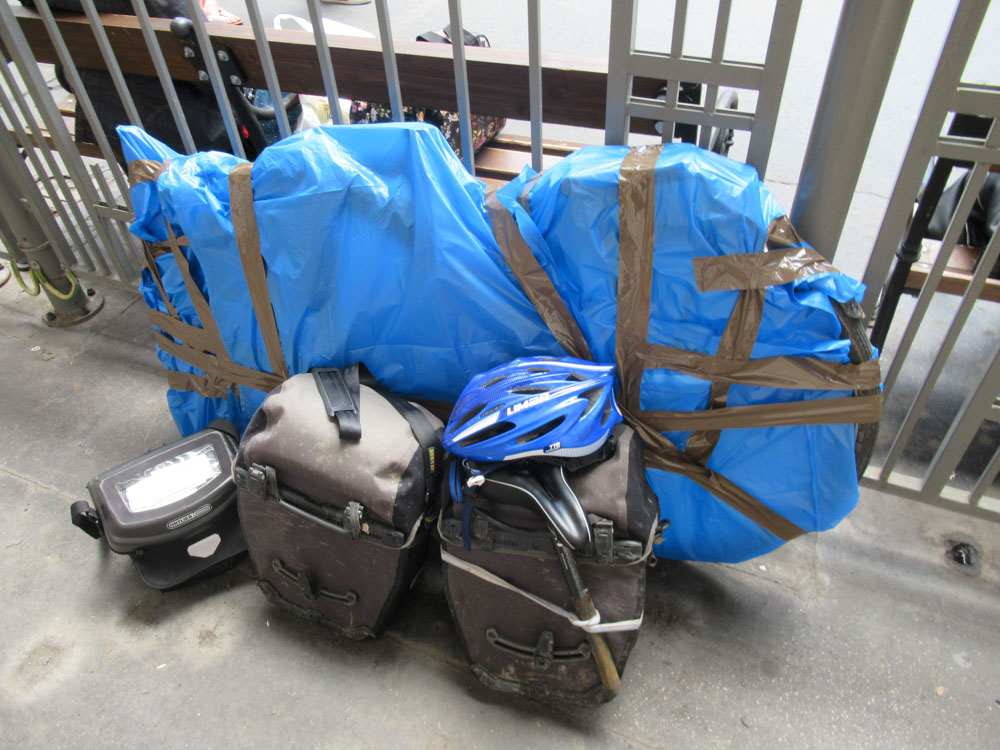 Having previously ridden from Budapest to Arad in Romania I'm taking the train to Arad. No bikes allowed though. So, I've got some big bin liners from Aldi.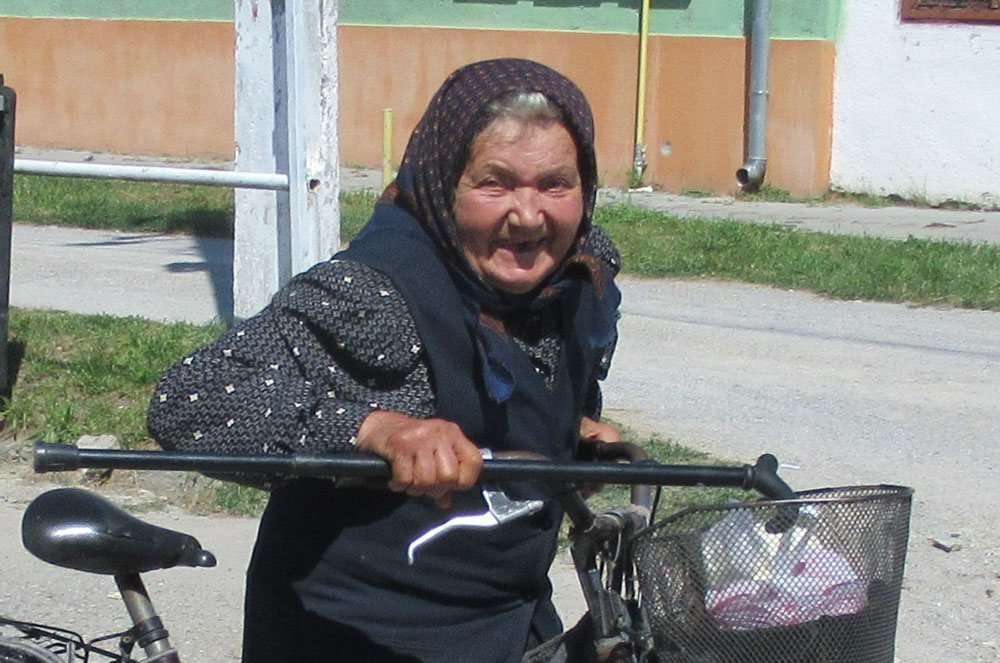 In a Romanian town an old woman manages to still ride her bike. I'm full of admiration.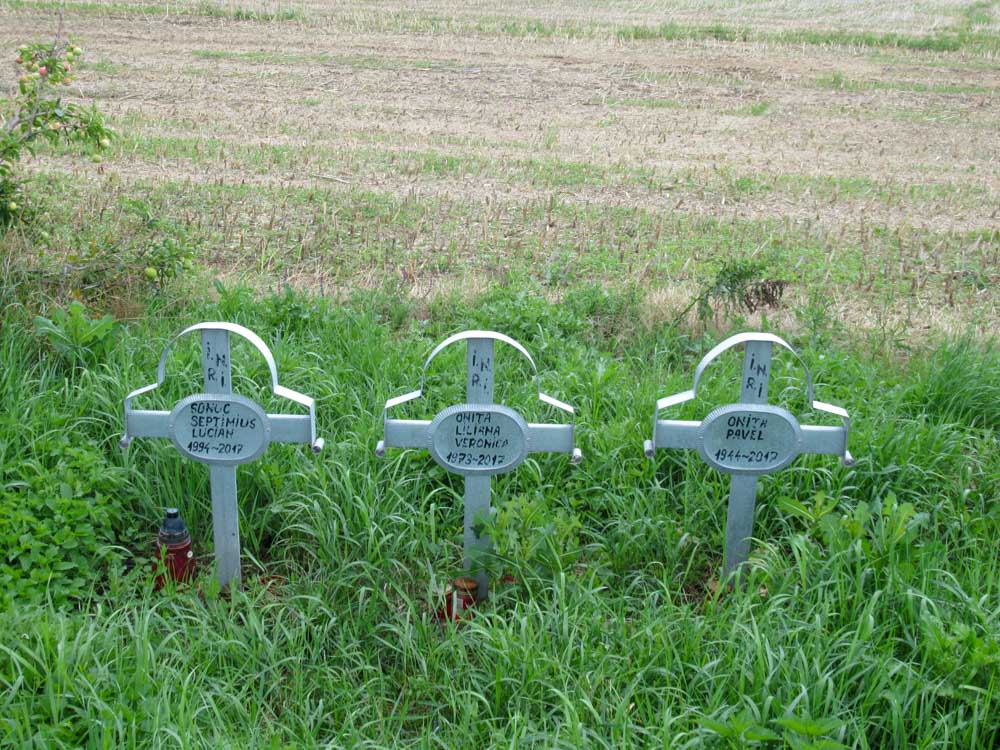 This shot is really a plug for having a mirror on the bike. Through Romania and Serbia I'm passing literally hundreds of roadside memorials. Drivers don't seem particularly bad but there is no shoulder and the mirror keeps me safe.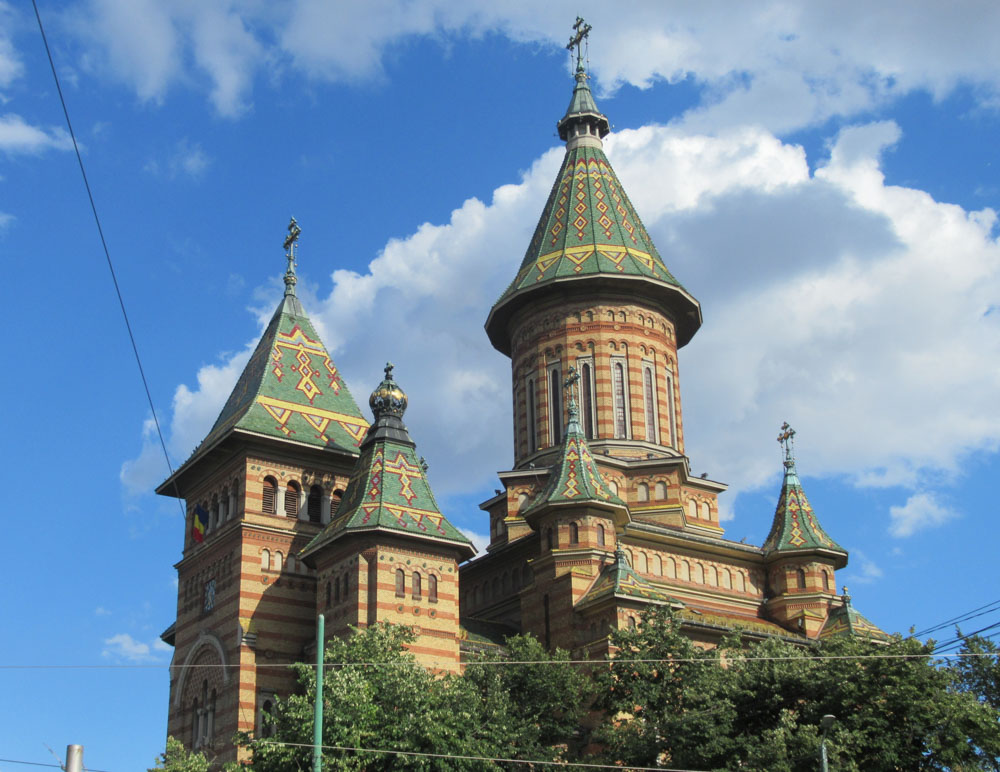 In central Timisoara, Romania. Romania is a great country for touring.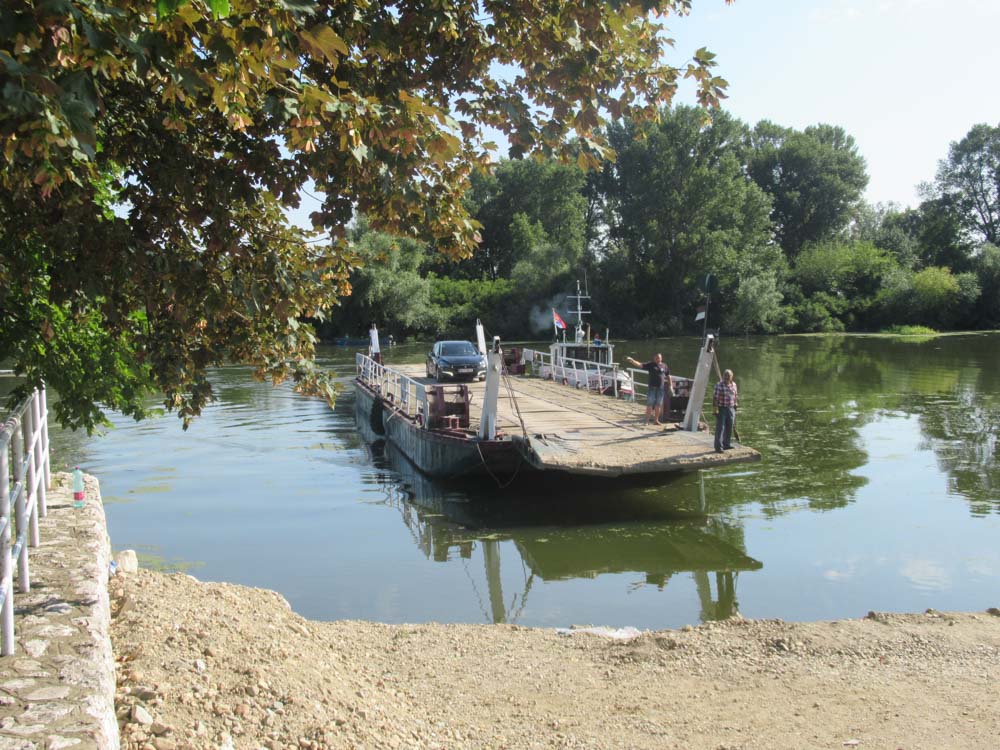 There is a ferry crossing over the Danube (the big river is not visible here) from Romania to Ram in Serbia. This saves me having to go a long way up-river to a bridge.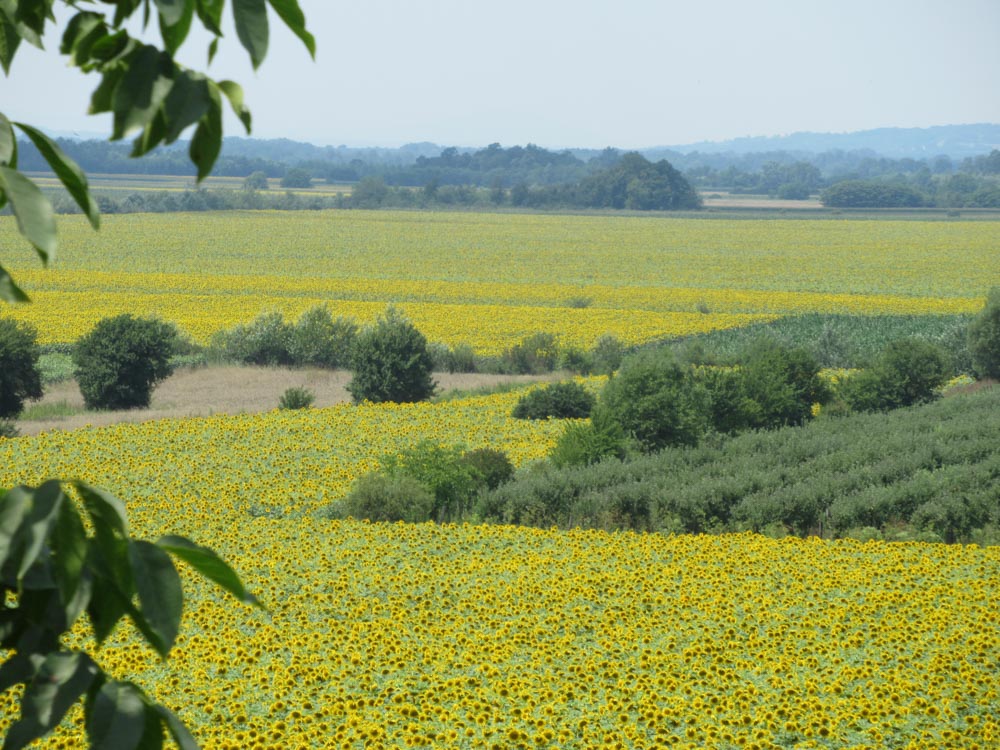 There must be trillions of sunflowers that I'm passing all day every day. I can't stop photographing them but shots don't convey the real beauty.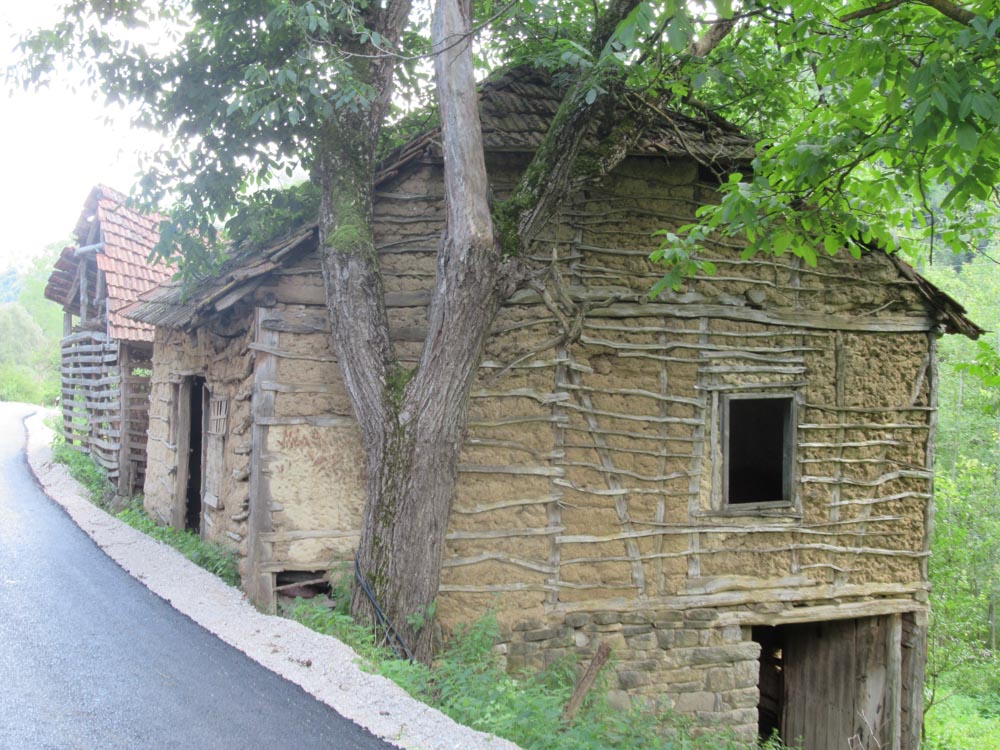 To avoid traffic I'm in the mountains in eastern Serbia. It seems to be deserted. A local tells me "all the young people went to live in the city".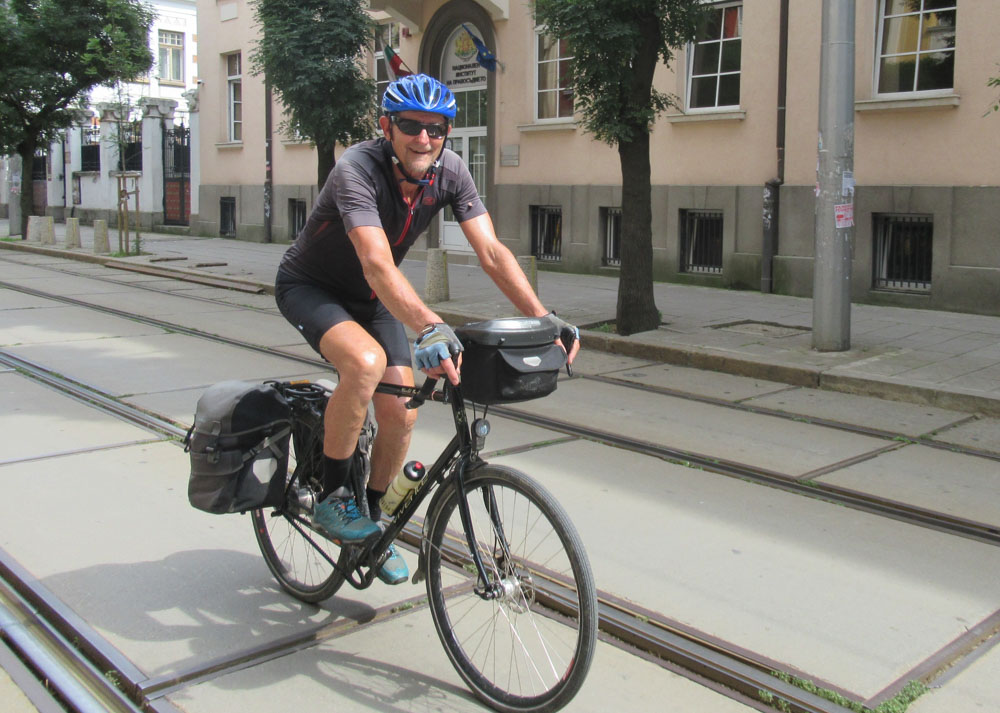 From the north, arriving in Sofia, the capital of Bulgaria. Many years ago I arrived here from the south, having come up from Greece.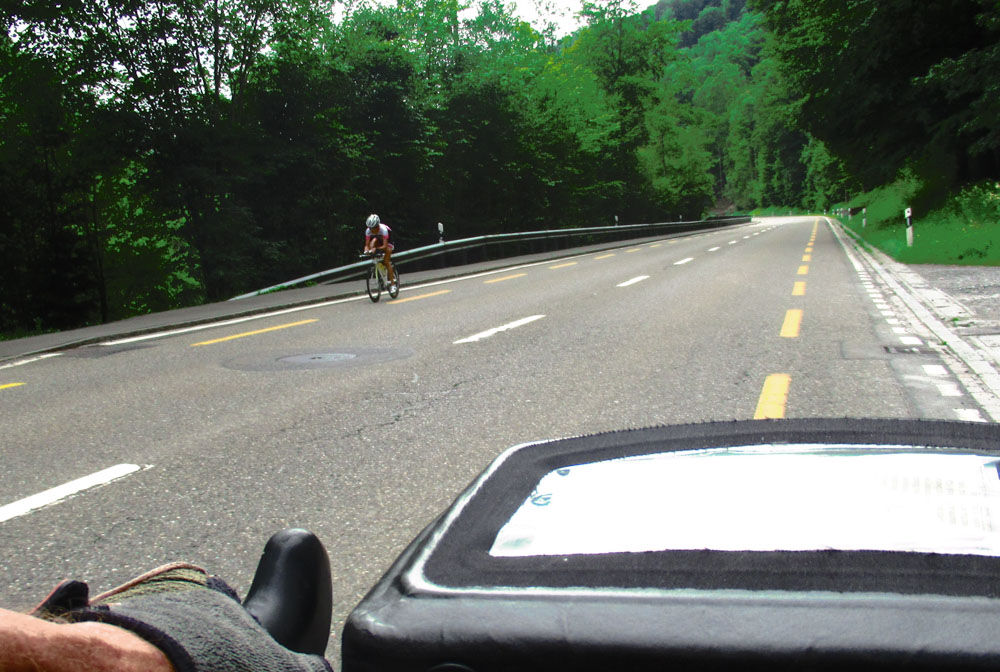 After attending the annual Eurobike show in southern Germany, I cross Bodensee to Switzerland. There are off-road bike routes in most places but for roadies who want to be on-road, there is a demarcated shoulder. Always!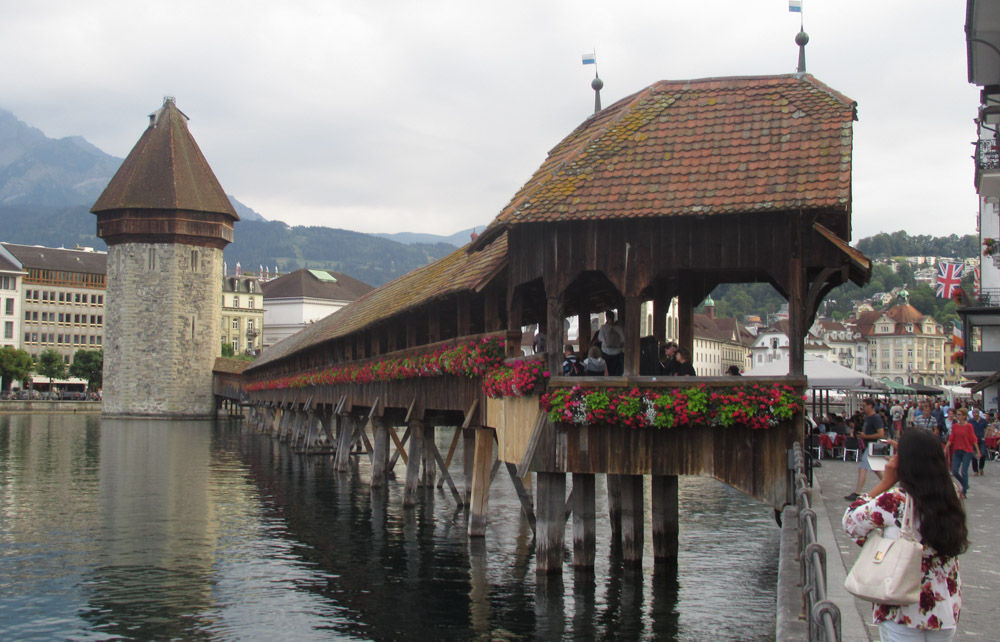 The covered bridge in Lucerne.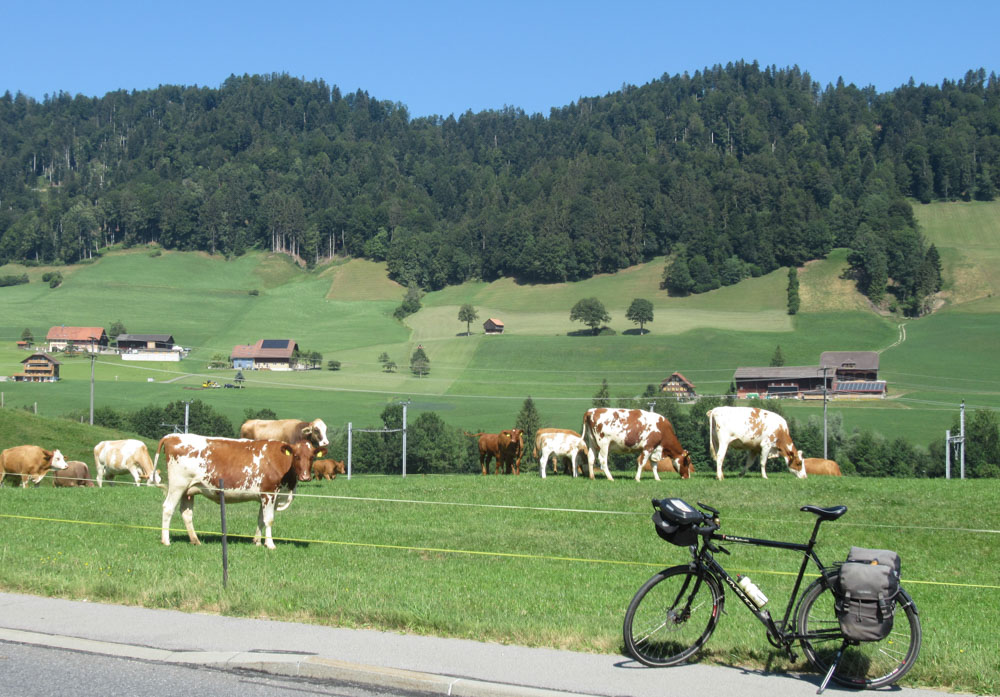 In the UNESCO Biosphere between Lucerne and Bern.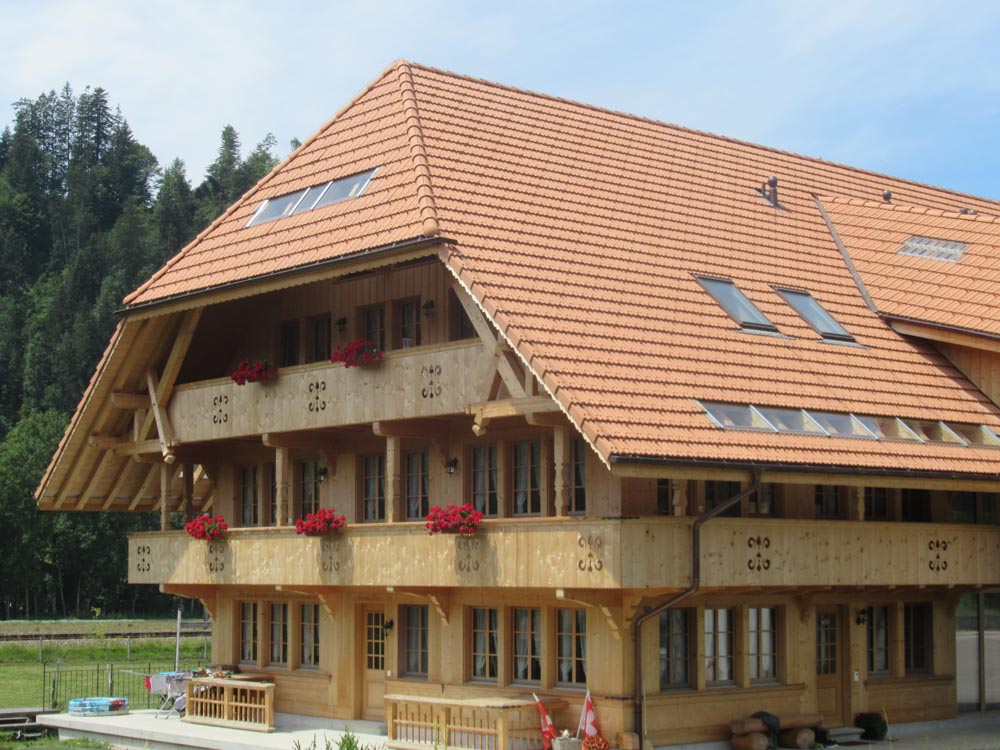 New buildings in Switzerland are frequently entirely (apart from the foundations and roofs) wooden. It is impressively sustainable. The wood has likely been grown and milled nearby.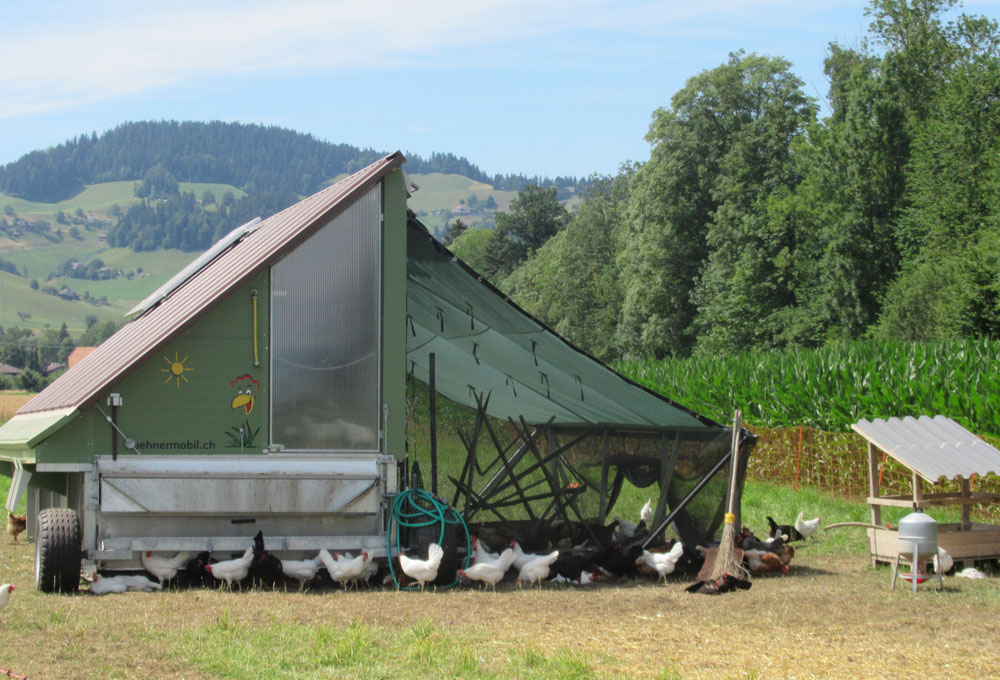 I'm passing quite a few mobile chook set-ups. They just move them around paddocks. In Australia, 10,000 chooks per hectare (one per square metre) qualifies as free range. Not here.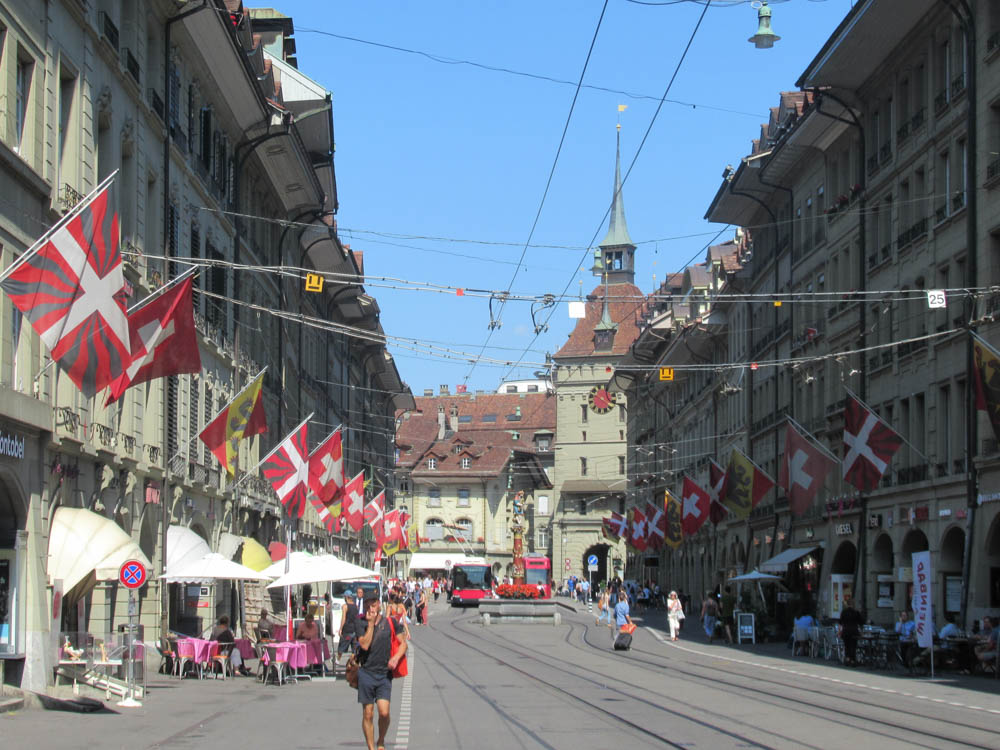 Downtown Bern. Switzerland is highly recommended for cycle touring. All levels of government endorse and encourage cycling. The cycling infrastructure is fantastic. Now I'm off to Zurich, three days away. I know I can get a bike carton at the airport.