Riding from Amsterdam to Bodensee in Southern Germany. This tour crosses Netherlands, Belgium, France, Luxemburg and Germany. I have put drop bars onto my Rohloff test bike and later call it the Swabia model. I'm riding with no paper maps and no digital maps. Just a compass and watching for signs that might help. Due to this navigational restriction, the 850km took me 1,200 but it was interesting and fun. The ride overall was most memorable for the navigation challenge plus discovery of the Vennbahn in Belgium and the canal paths west of Strasbourg.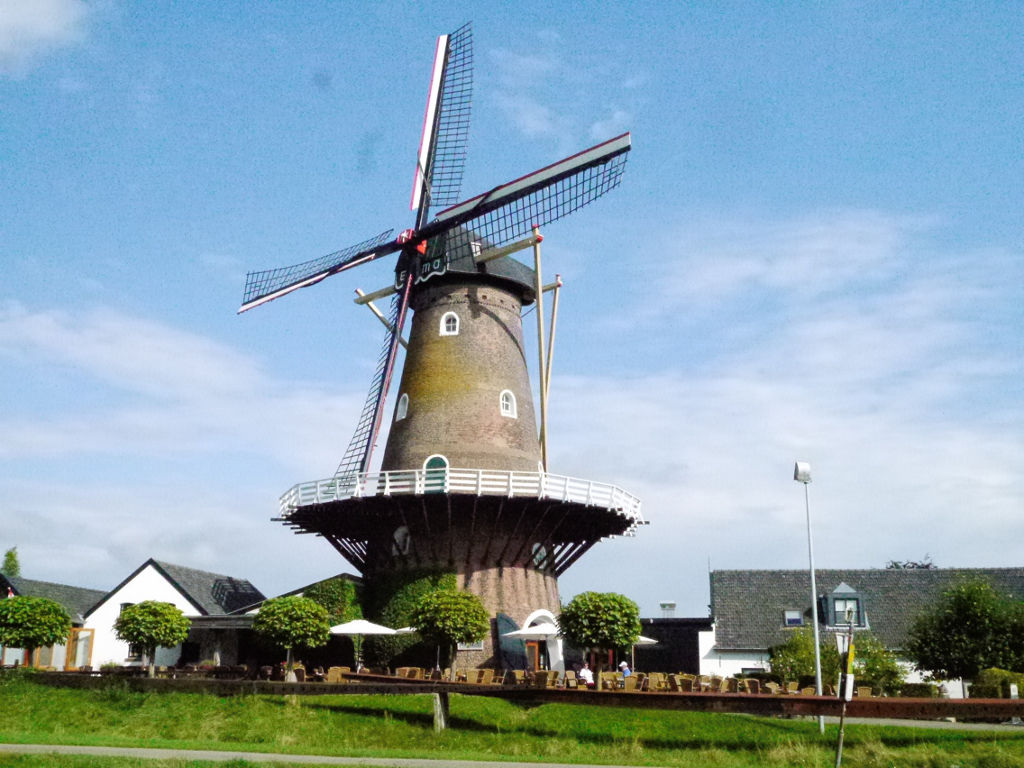 Out of Amsterdam airport. I only slept one night in the city and next morning zigzagged past very Dutch scenes trying to find straight SE lines when massive canals caused me to often go sideways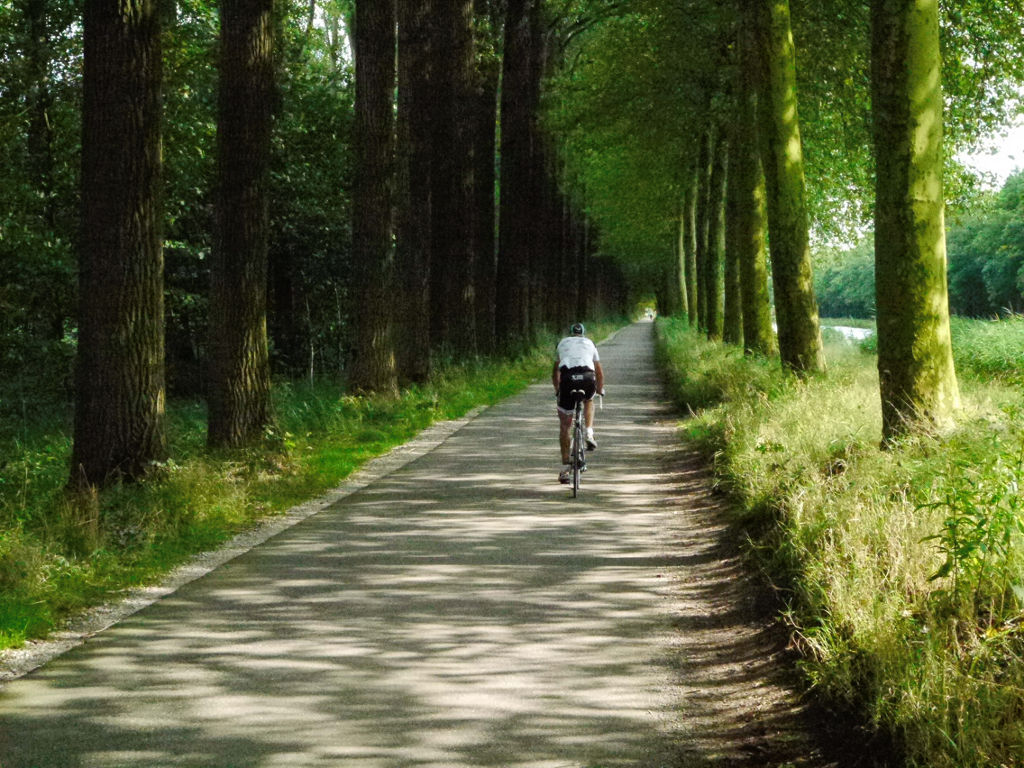 Near Maastricht in the SE of the Netherlands I strike some long paths heading just the way I want.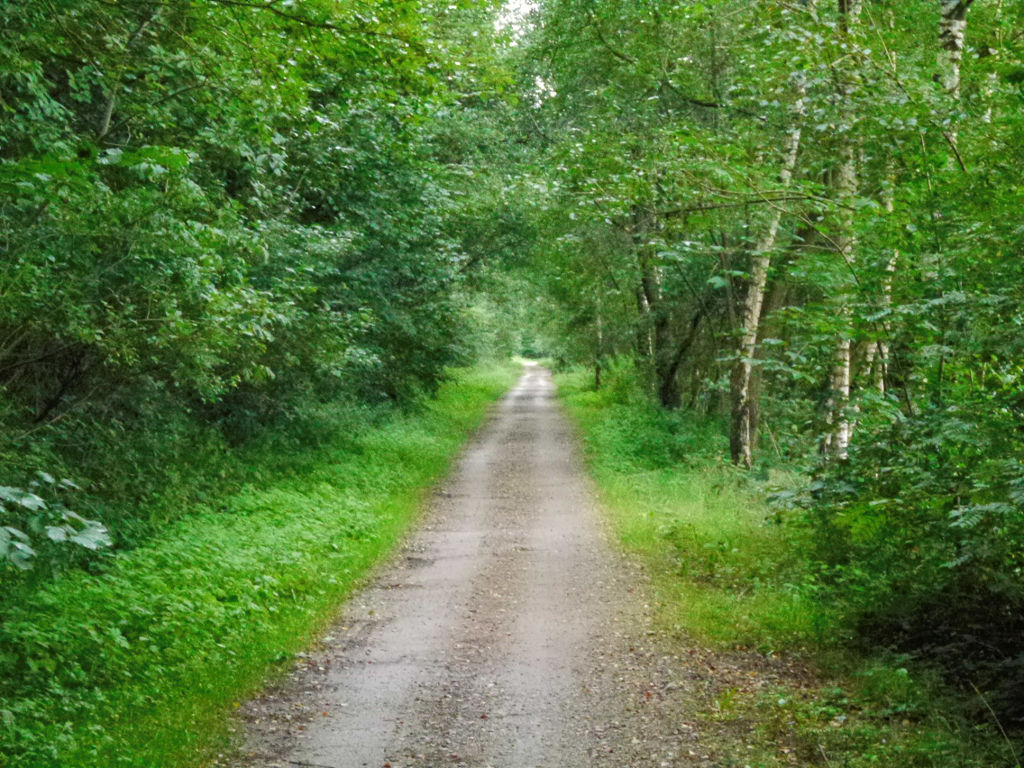 Yesterday I had glimpsed cyclists occasionally through gaps in vegetation and today discovered they were on a long bike path, the Vennbahn, (a rail trail) in SE Belgium. Now I am off the highway.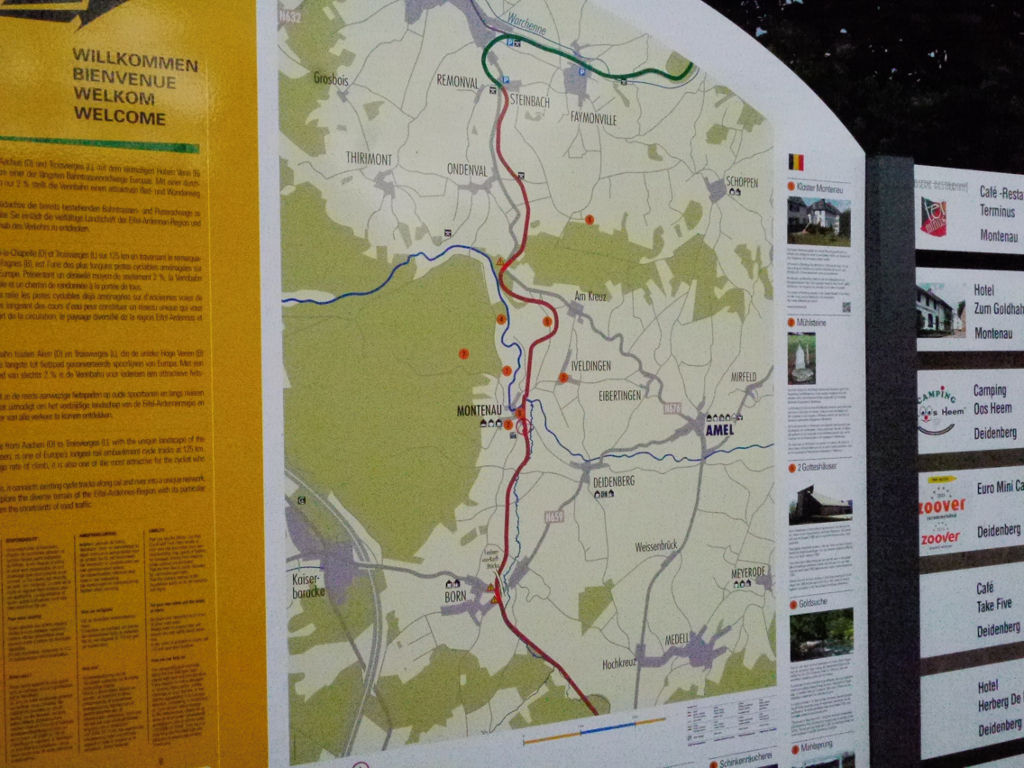 Rail Trails are always good, but this is the best I've come across. I may be the only person to ride it that did not even know of its existence. It happens to be running just the way I want to go.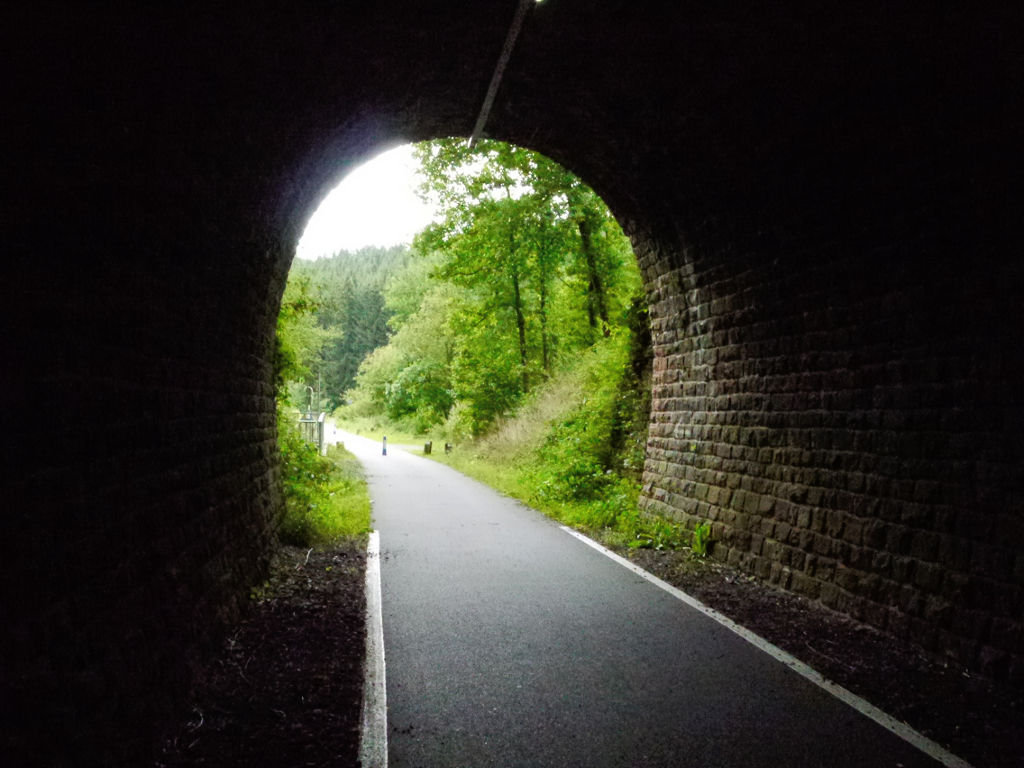 Classic. The tunnel reminds me of the trail at Newcastle (NSW) and the Rimutaka in New Zealand (another trail I found by pure chance).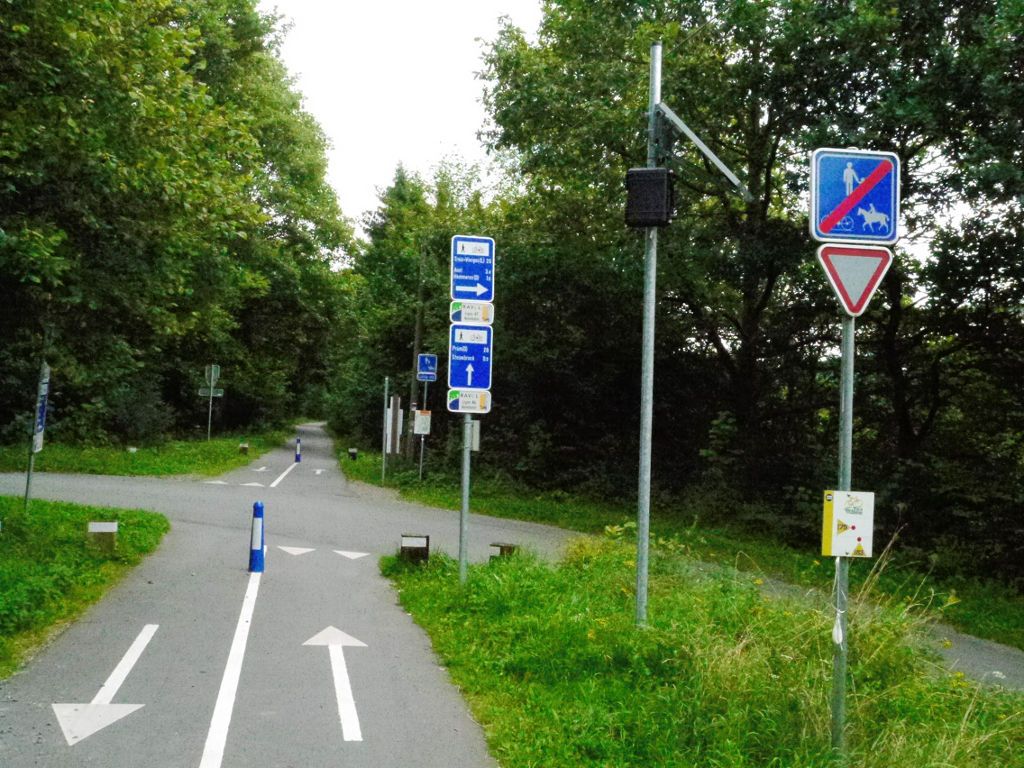 No pedestrians and no horses so you can really zoom along.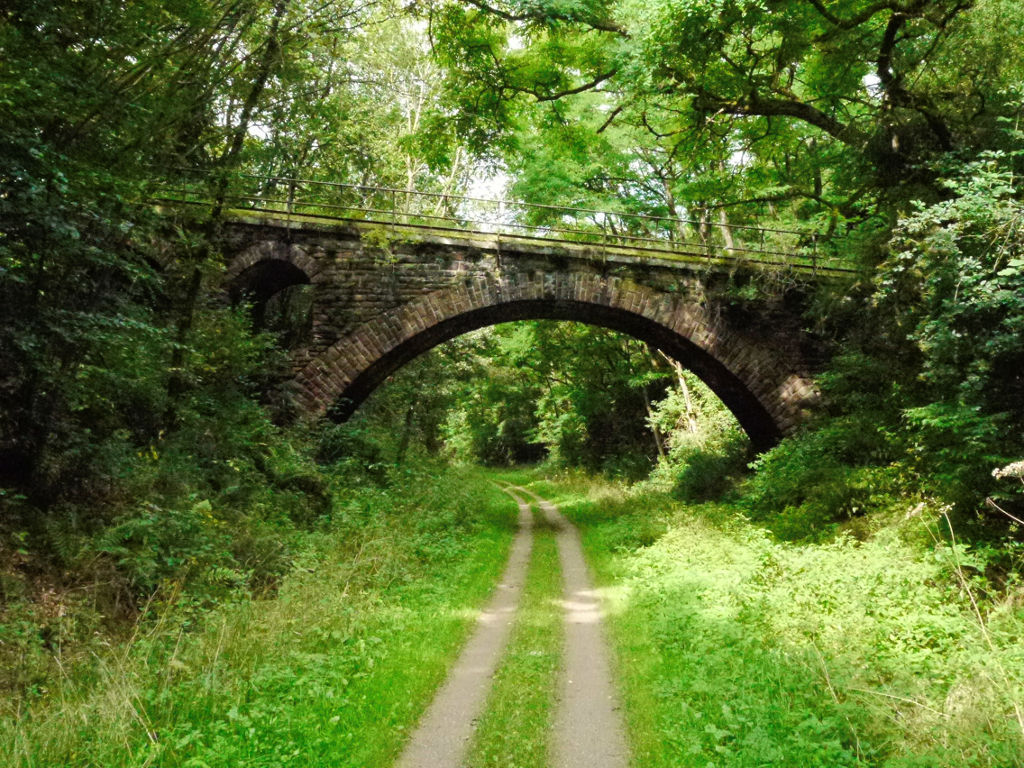 This trail is only 125km but every bit is a delight.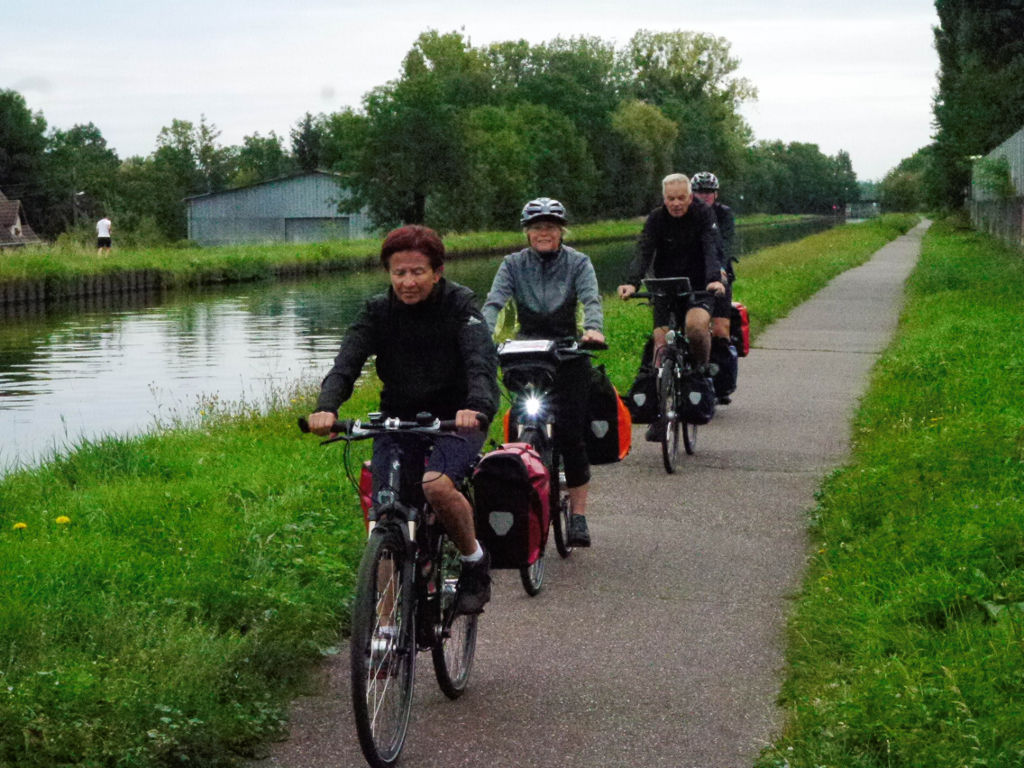 After passing through Luxemburg, Metz and Nancy I head for Strasbourg. At Saverne I arrive at another region of extensive bike paths. These are along the canals on the French side of the Rhine.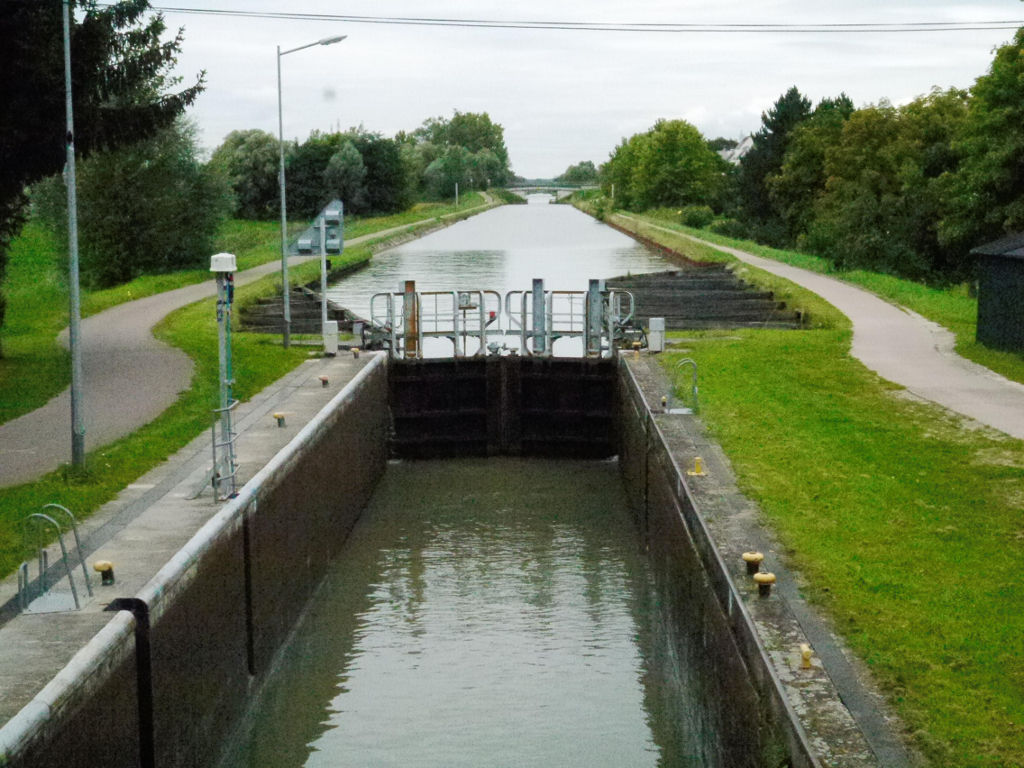 The canals of course have lots of locks. They are ideal for bike tourism and are well used by both boats and bikers.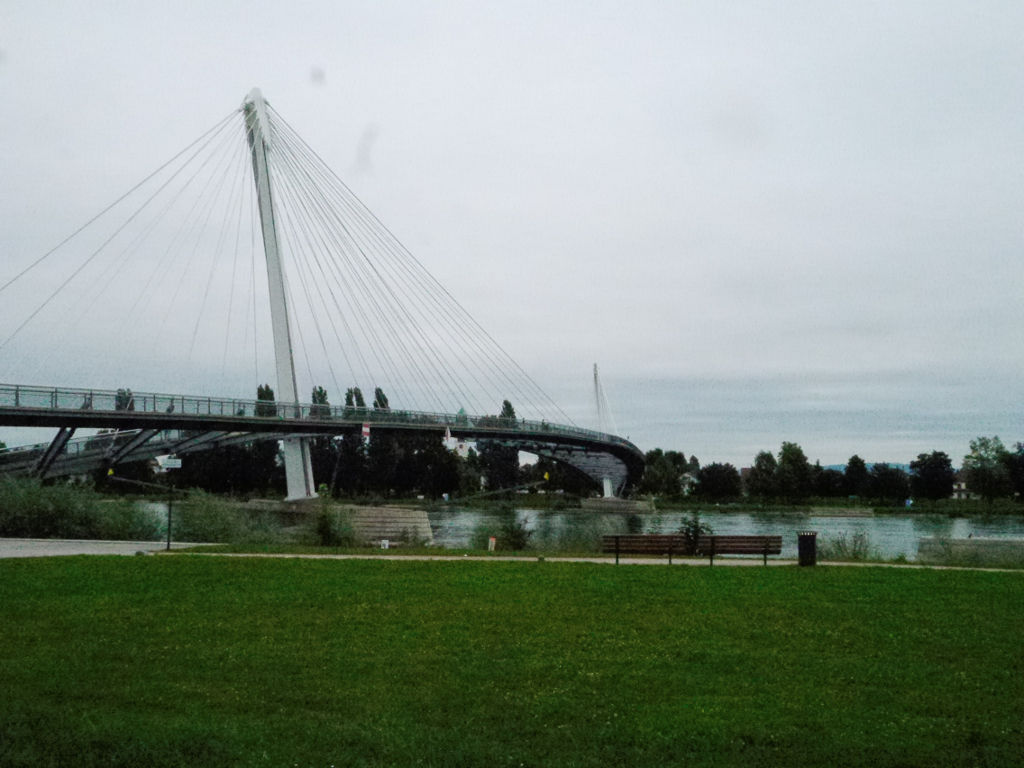 After Strasbourg there is a fantastic new-looking bike bridge across the Rhine. Germany is on the other side.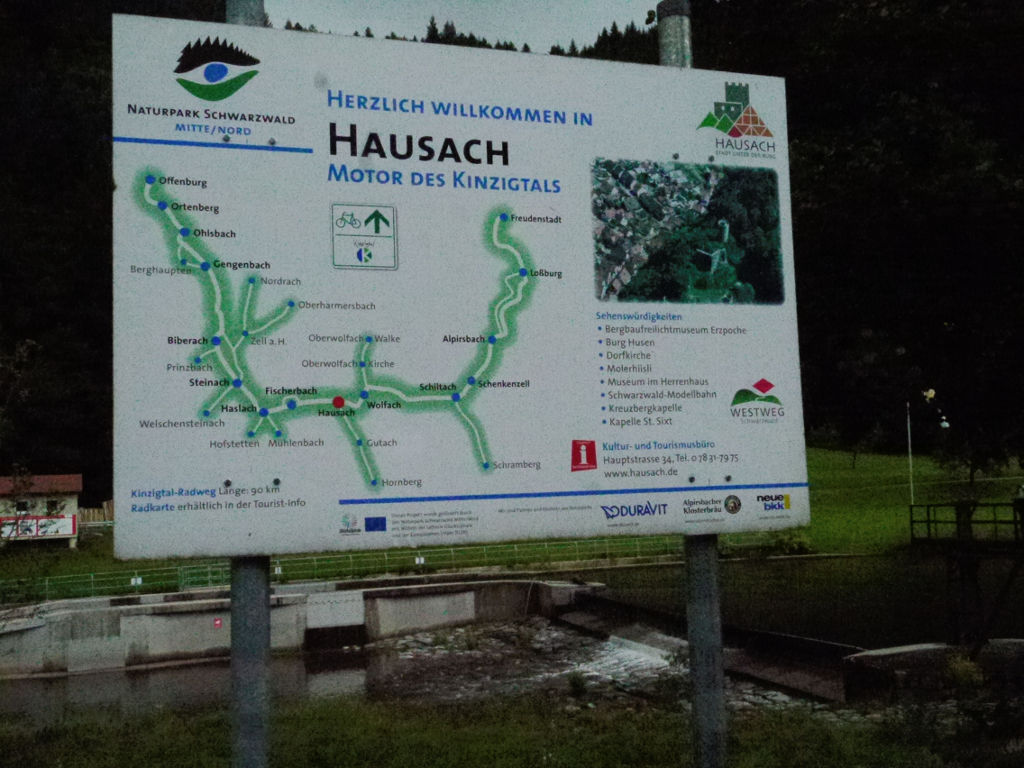 The networks of bike paths in Germany is so extensive. I can just head in my south easterly direction and be guaranteed of being on off-road paths most of the time.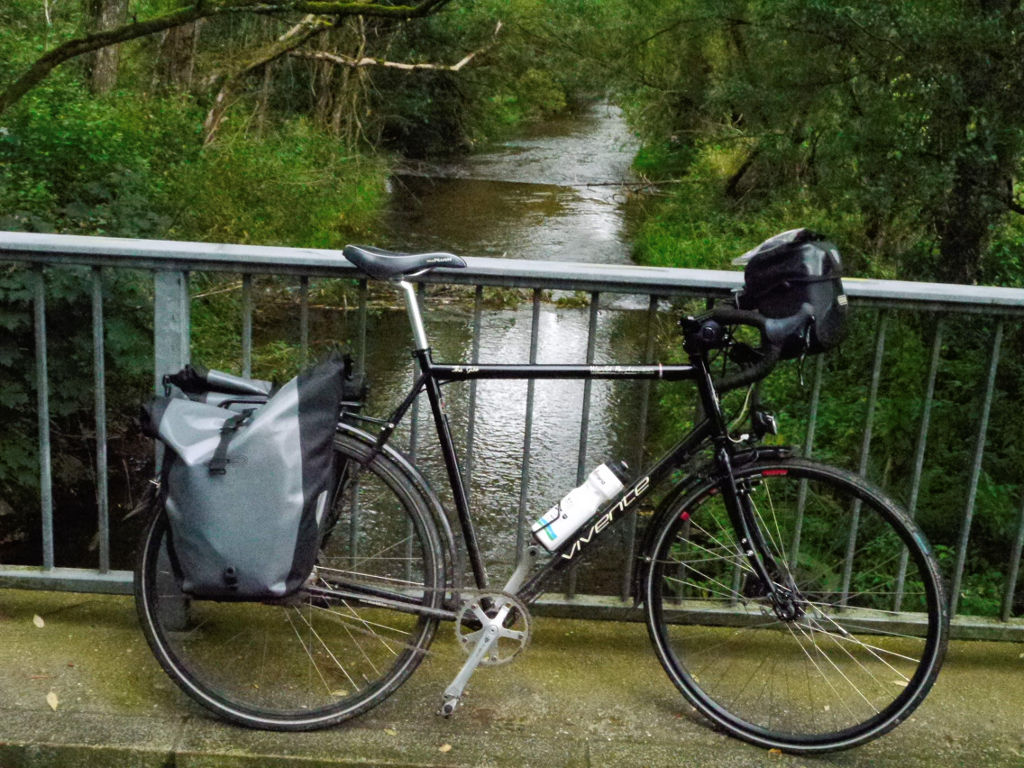 This is the Danube quite near its source. I am running a chain on a Rohloff hub. I'm trying out a steerer-mounted accessory-bar as the shift-lever mounting position. There has been a bit of rain and the chain is getting noisy.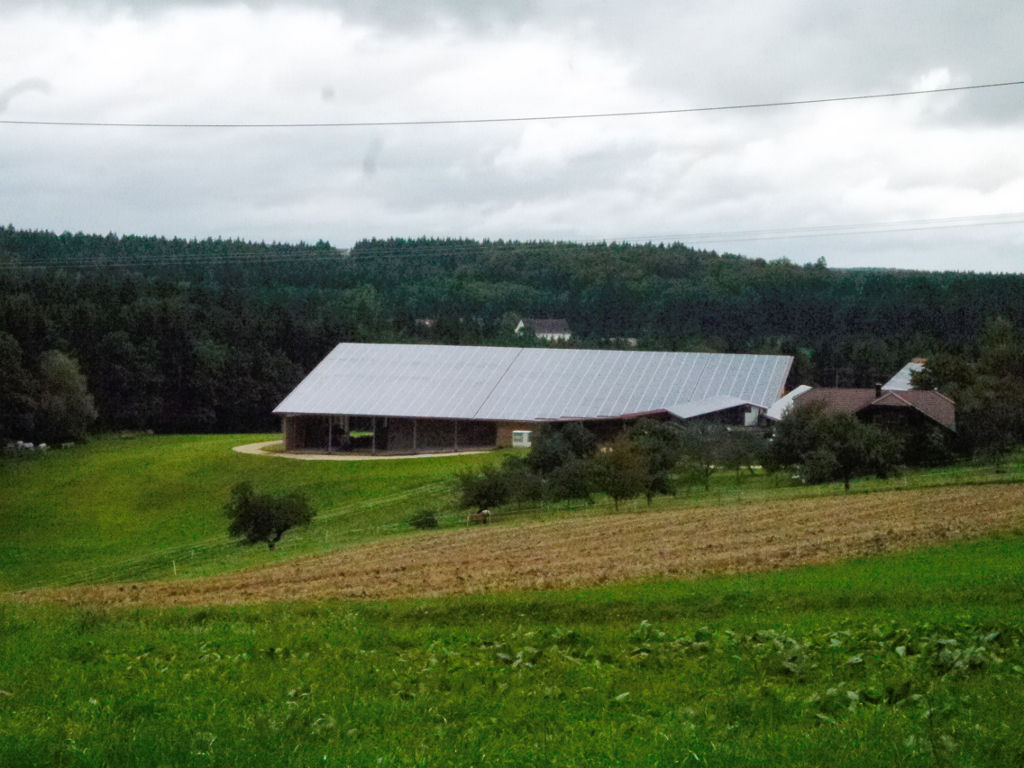 Down in the south of Germany I'm in the land of massive farm sheds built to catch the sun on huge solar roofs.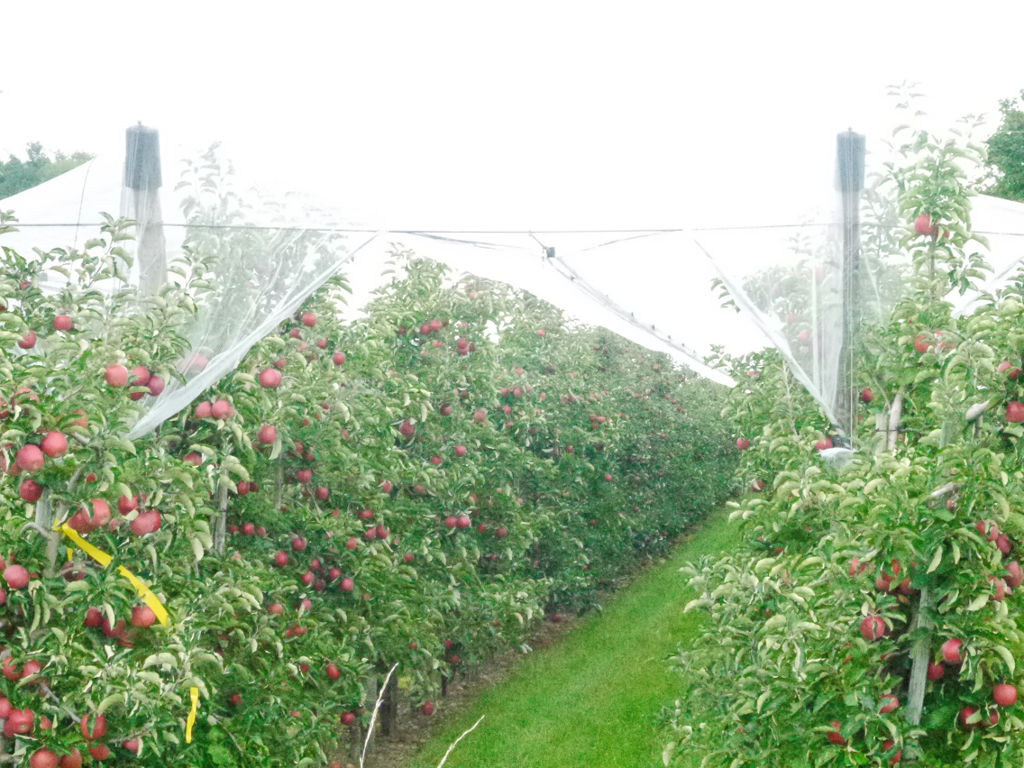 Approaching Bodensee, the apples and hops begin. Feels like home. I dub this new drop bar bike the "Swabia".