A ride in southern Hokkaido and northern Honshu, following on from our 2014 ride in Hokkaido. We didn't start with a detailed plan but the basic idea has been to go south from Chitose, check out some of the high snowfall areas, figure out how to use the ferries to and from Honshu, get better at working out the hotels and start to explore Honshu.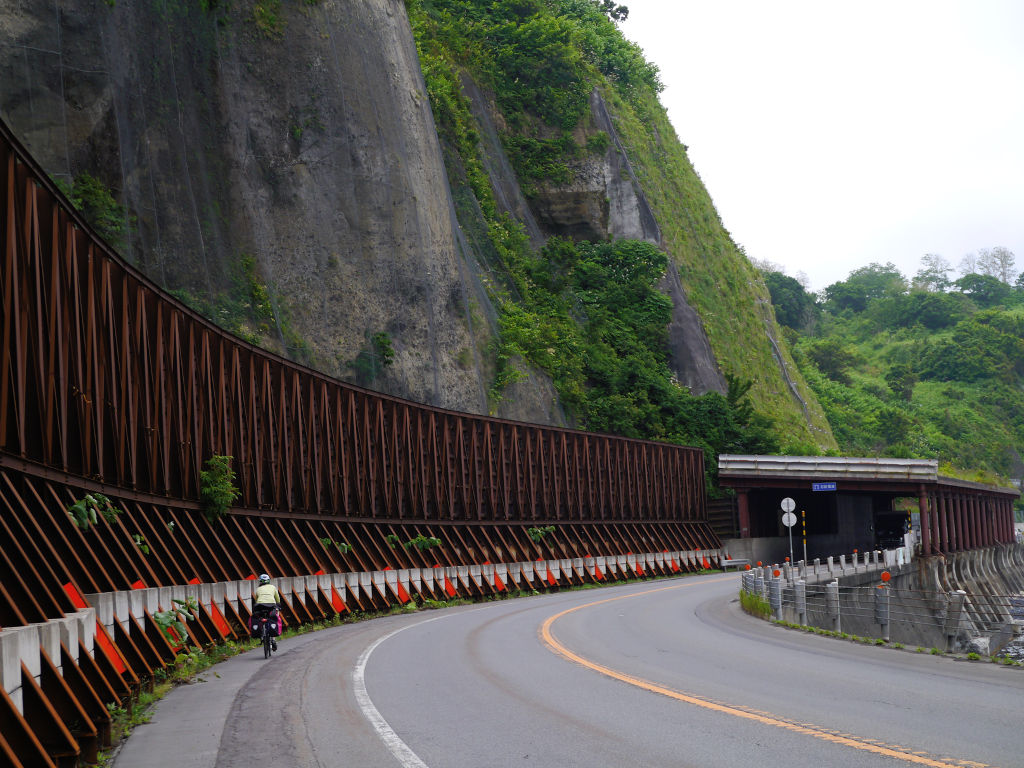 Half way to Otaru and the coast road has big fortifications against avalanches. Very reassuring.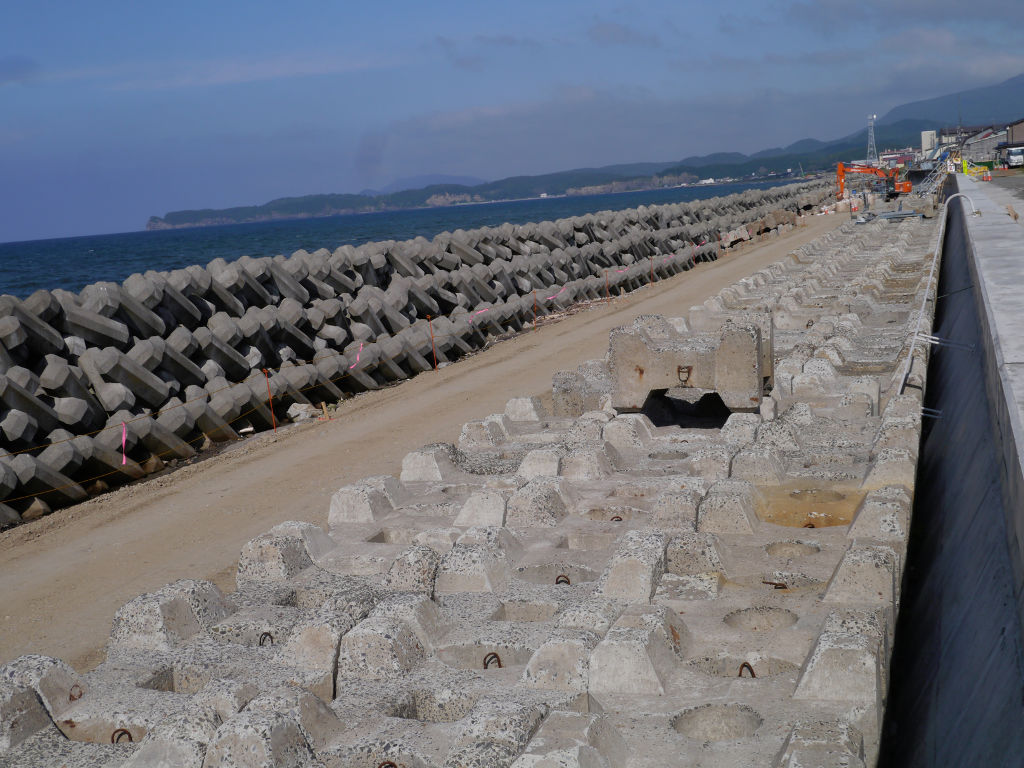 The fortifications against the sea are extensive and substantial. Must be expensive too. This is just in a small town.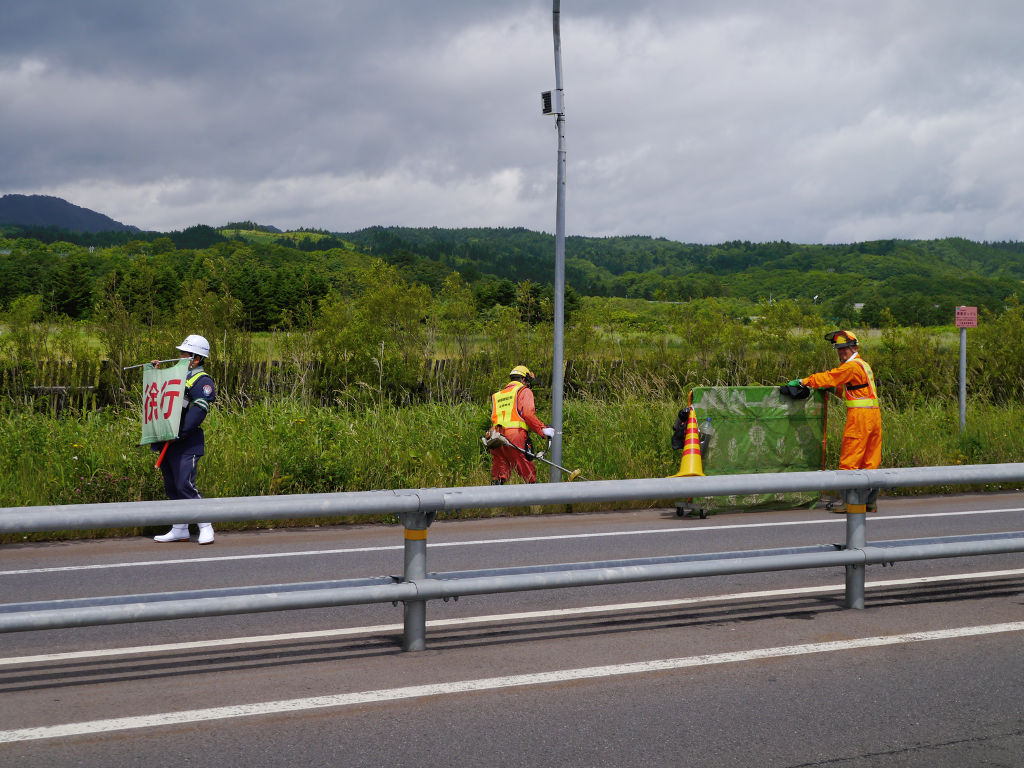 The guy with the whipper snipper has two helpers. One with a sign warning motorists (and cyclists) and one holding a frame with a big bit of shade cloth to stop anyone getting hurt. Perhaps this is why Japan has full employment.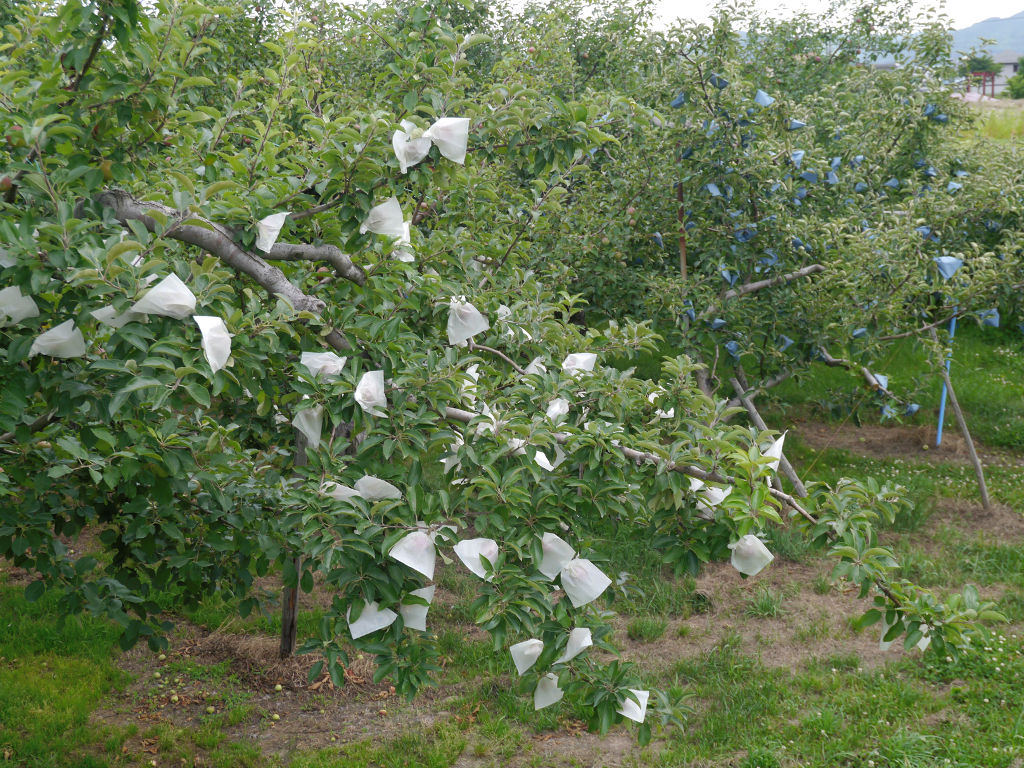 The Japanese manually pollinate their fruit due to an absence of European bees. There is a hornet in Japan which makes it very uncommon for a bee colony to survive. An individual hornet can kill forty European honey bees in a single minute. Apples and other fruit can cost over $5 a piece.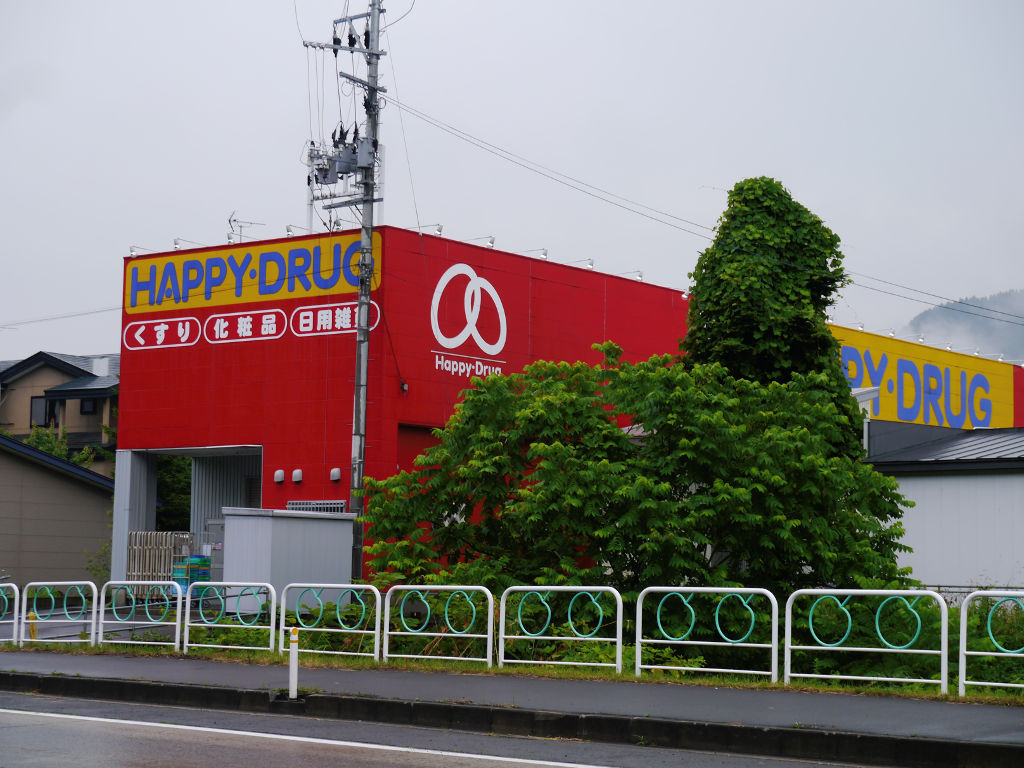 Happy Drug. There are also Real Drug, Super Drug and Sapporo Drug. Probably more. These are a retail "category" we don't have (yet) in Australia.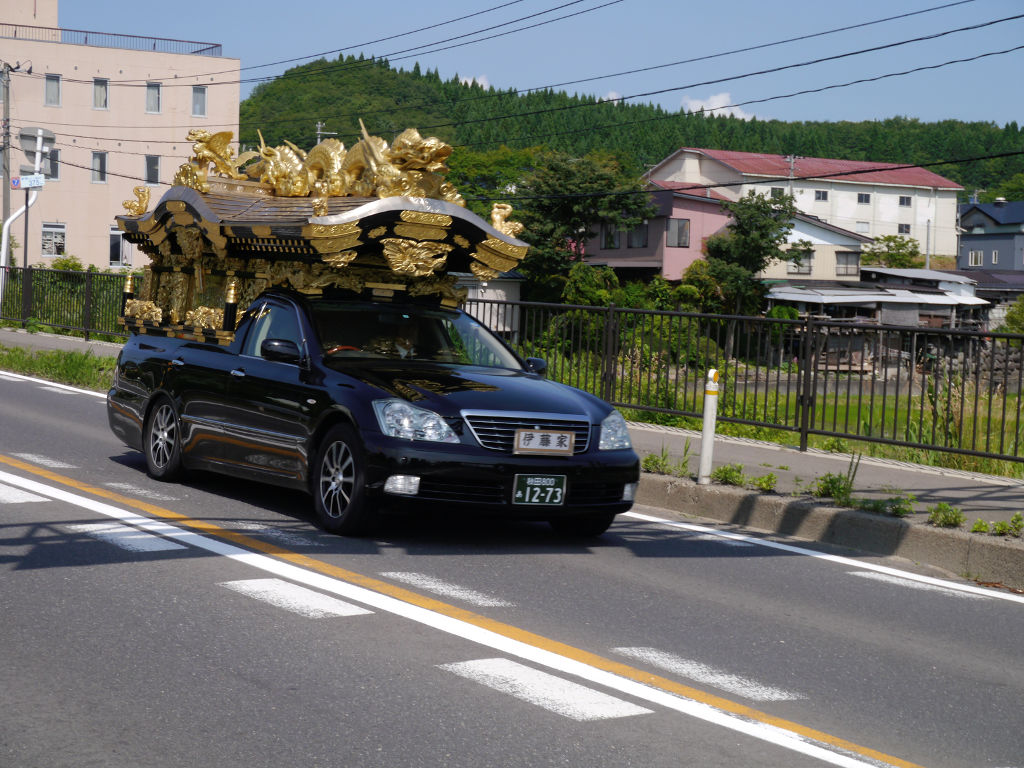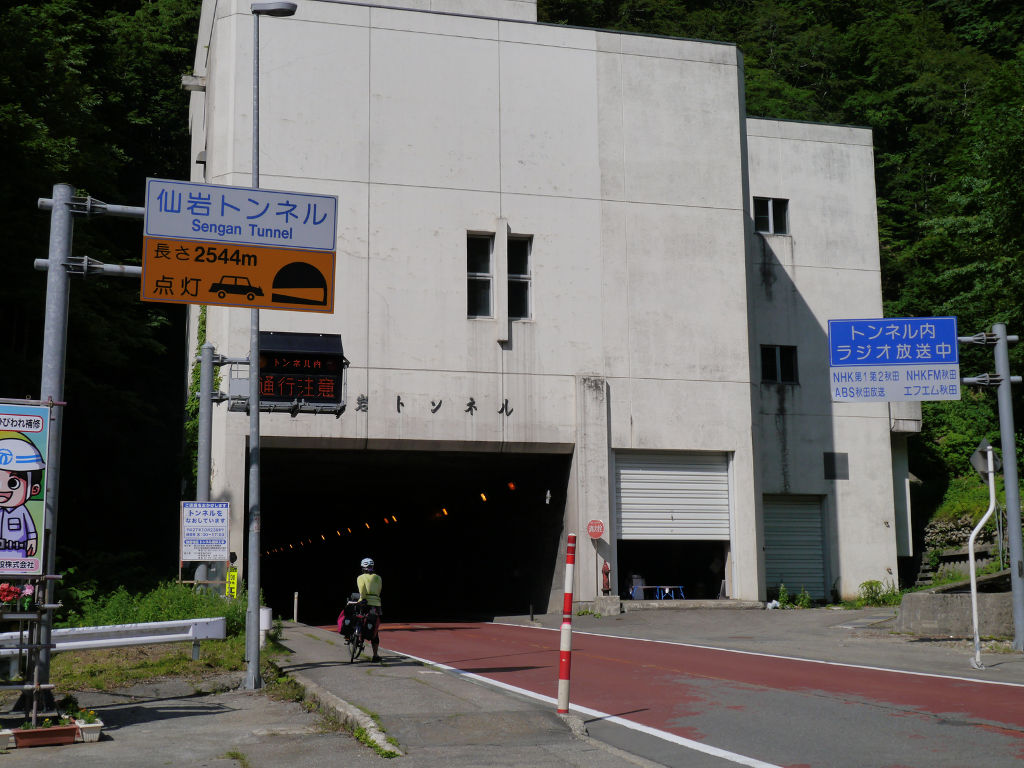 Heading from Akita on the west coast across to Miyako on the east coast takes two days, each over 100km and each with lots of tunnels. About 40 all up. This is the entrance to Sengan Tunnel which measures 2,544m. They are scary but mainly because of the noise. You just don't know where things are. It can sound like they are right behind you and huge.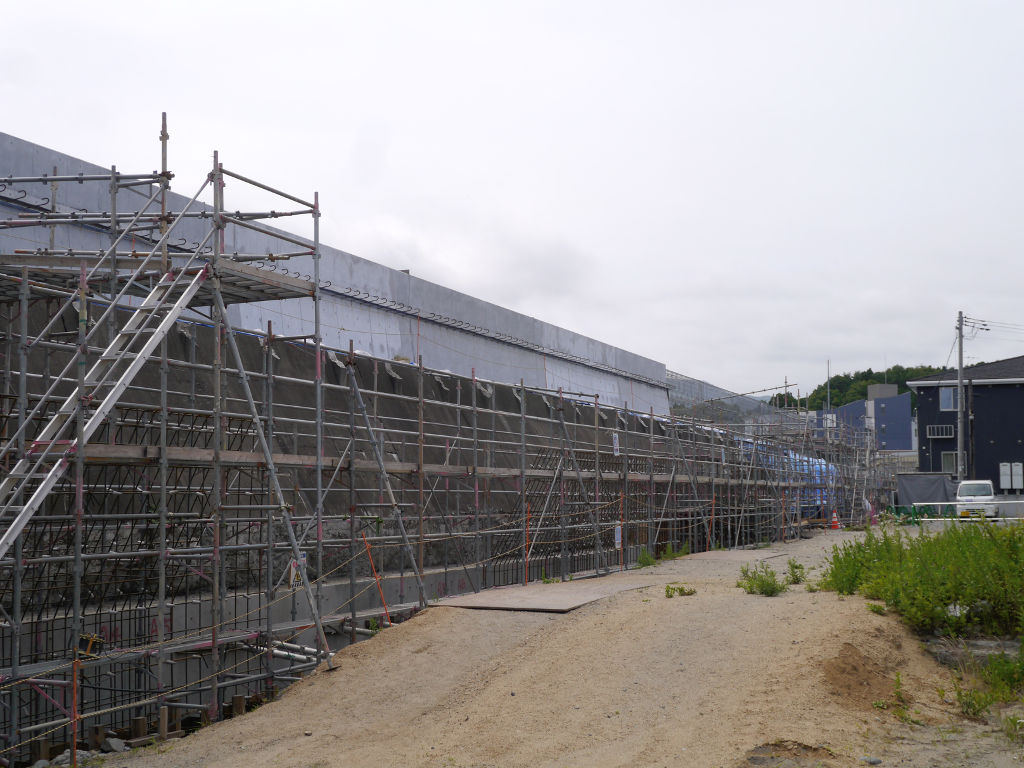 This new sea wall extends right behind houses. Not sure if I'd be living there though.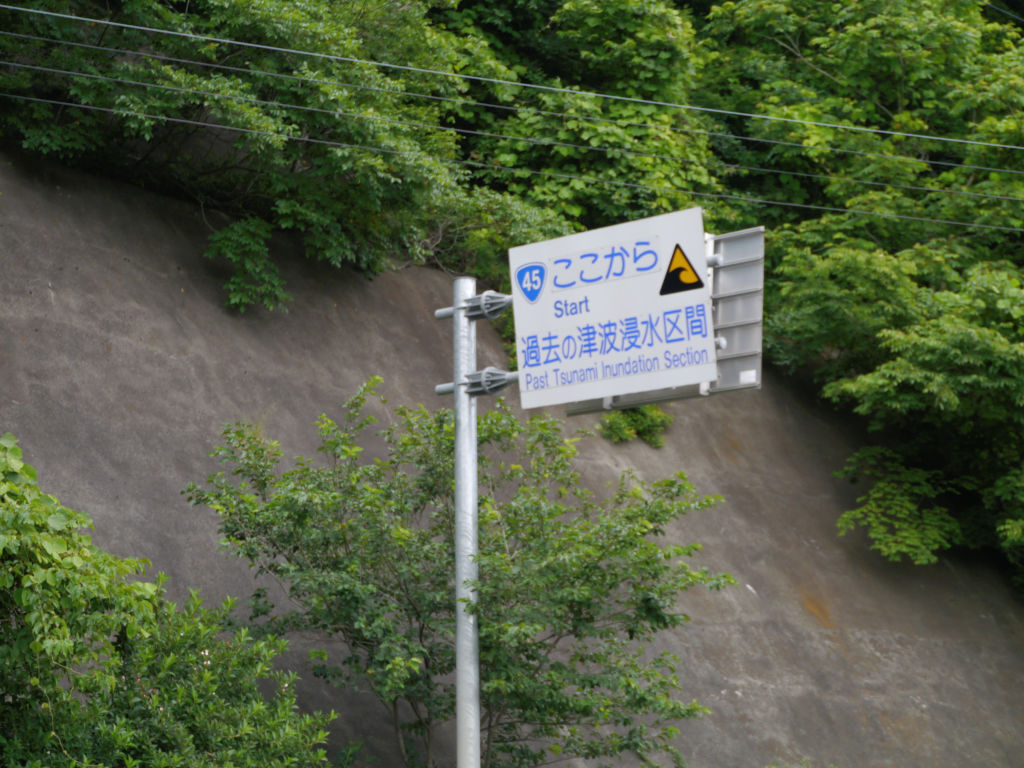 The extent of 2011 tsunami inundation is signposted all along the east coast. Whole coastal towns were submerged.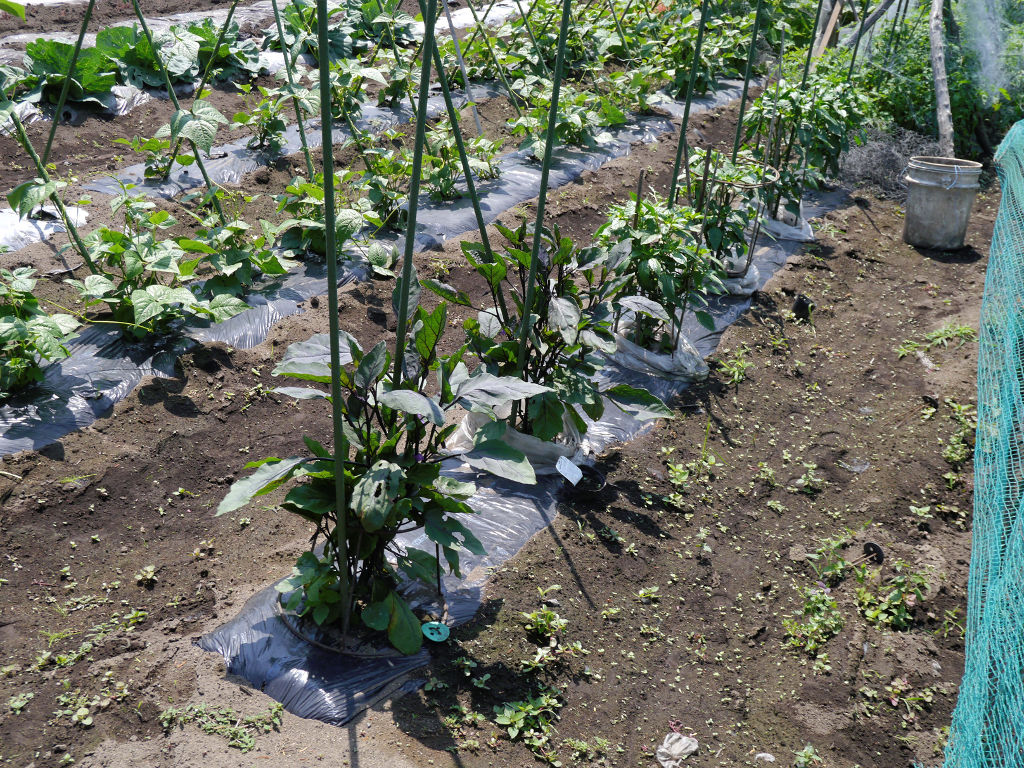 The soil is amazingly fertile. There is often a volcano nearby. The growing season is being extended by warming up the soil using plastic. This is used extensively including even on many broad acre crops.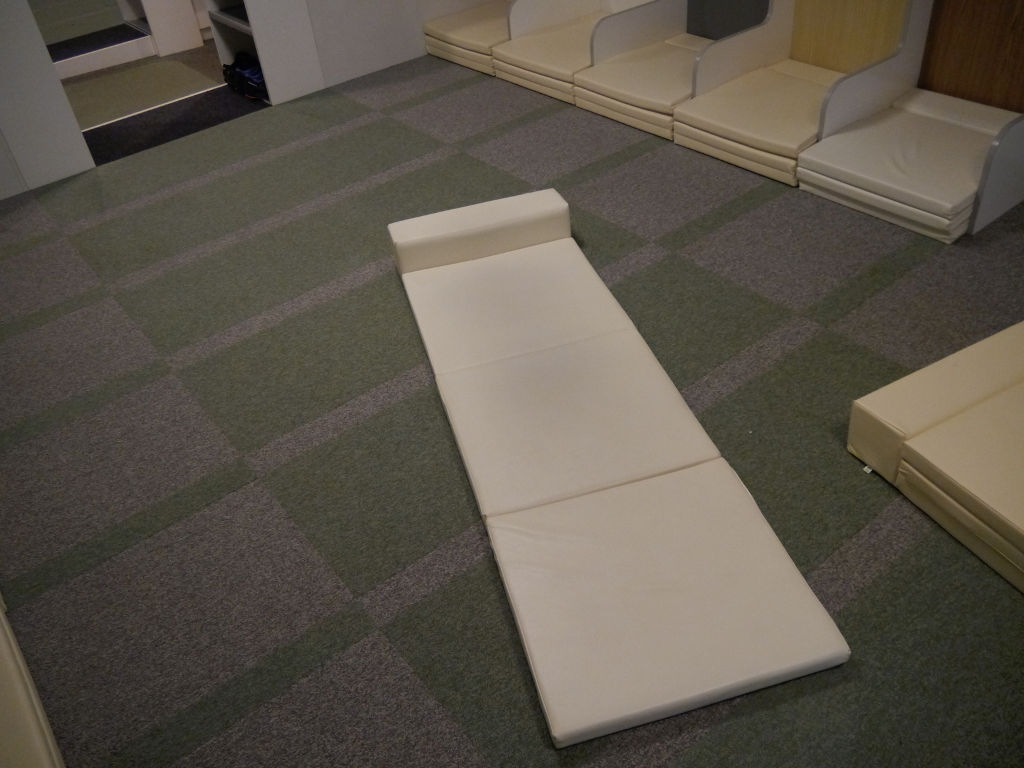 We are on the 8 hour ferry from Hachinohe to Hokkaido. Most of the business seems to be moving big trucks but it is a really good way for cyclists to get around. Much less drama than on a train where you need to put your bike in a bag and cross your fingers a bit.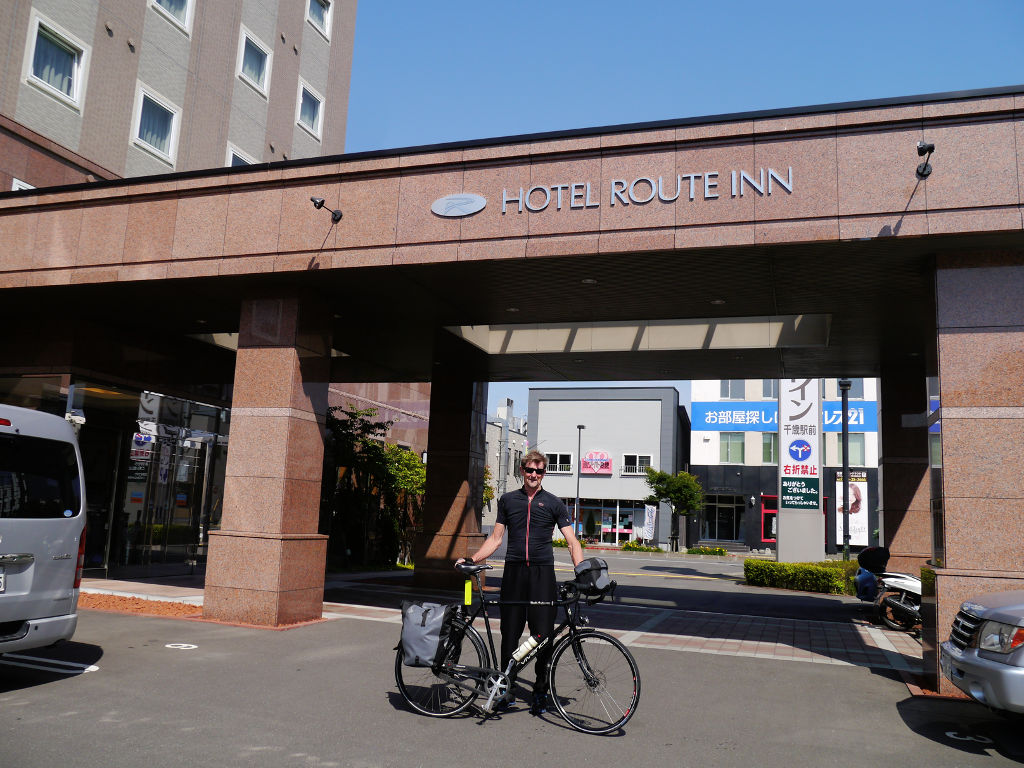 The main hotels we are using are Toyoko Inn and Route Inn. The Route Inn's are a bit more costly, not as close to city centres but all have an Onsen which makes them very tempting.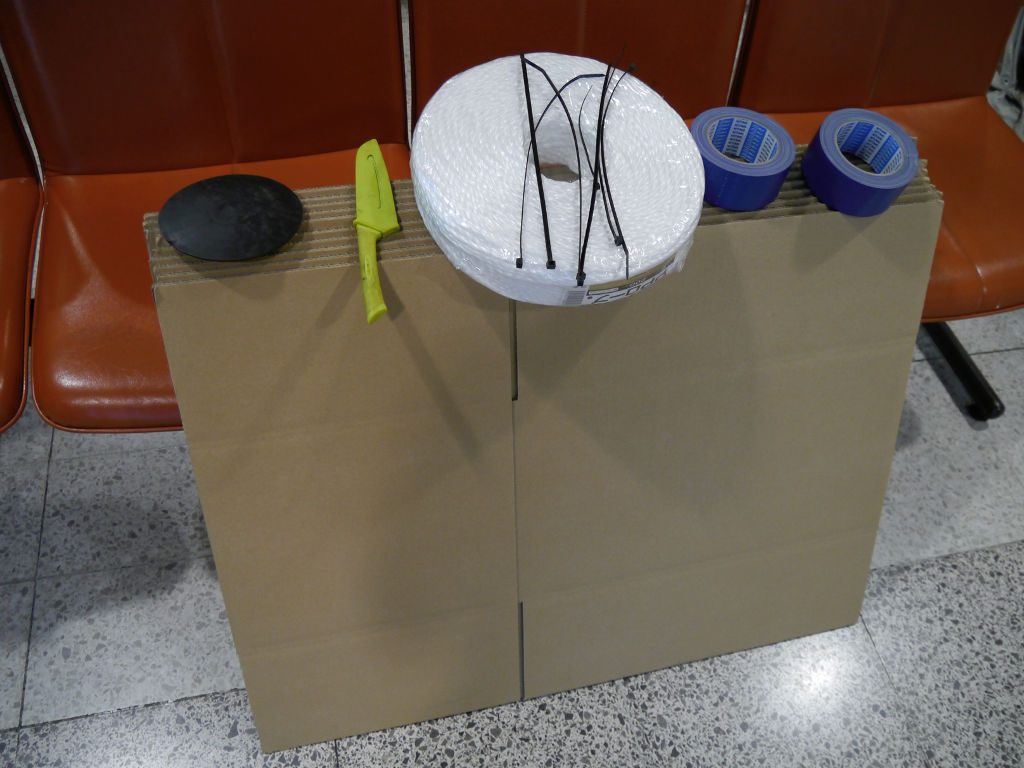 No bike cartons available at Sapporo (New Chitose) airport. However for $4 each you can get the cartons here. Added to the brew was a roll of nylon rope, adhesive tape and zip ties. The items that could not be carried on board are in a pannier which is lashed to the bike and then the whole thing is wrapped in cardboard and finally in rope.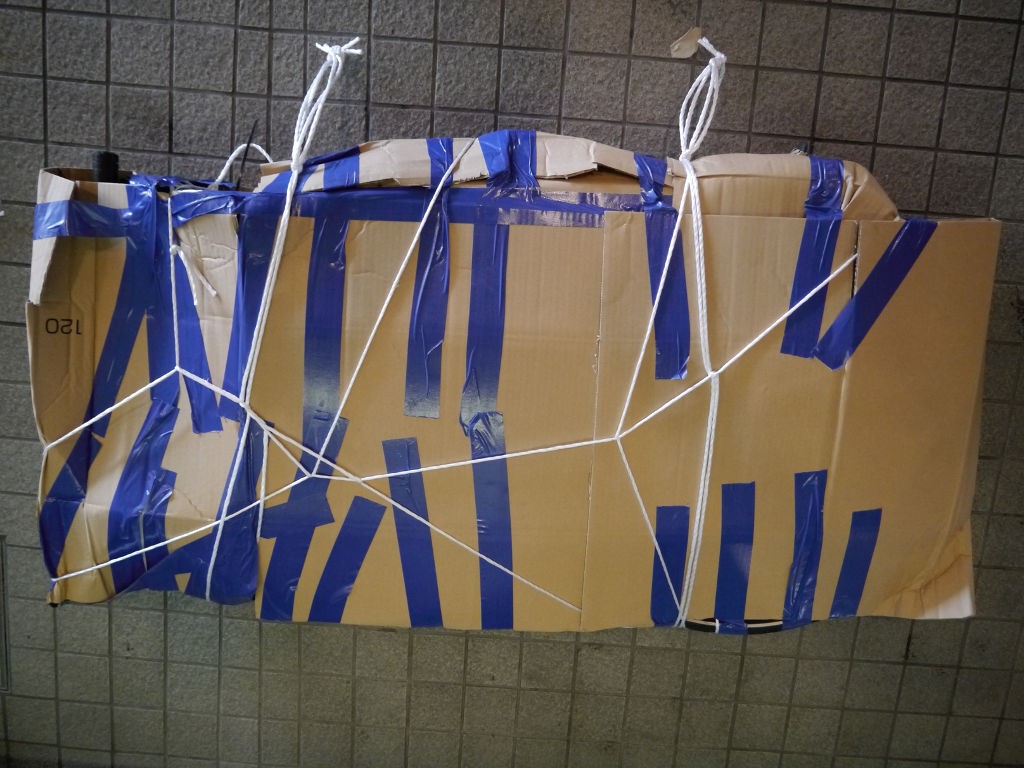 Packing took 2 hours for 2 bikes. It meant being able to cycle to the airport which is almost always a lot simpler. It avoided the fuss of finding a bike carton at a bike shop. Local bike cartons would have been too small anyway.