As a young family we take on the island on our custom touring bikes. I'm running a touring shop in Sydney and have access to any component made. With a 15 month old child on a Rex baby seat, we land at Negombo, follow the coast down as far as Hambamtota, then come up into the highlands to Nuwara Eliya. A few days later we rode onto Kandy. While we were at Peradeniya Gardens the Tamil communal conflict exploded and when we rode back to our lodging Kandy was burning.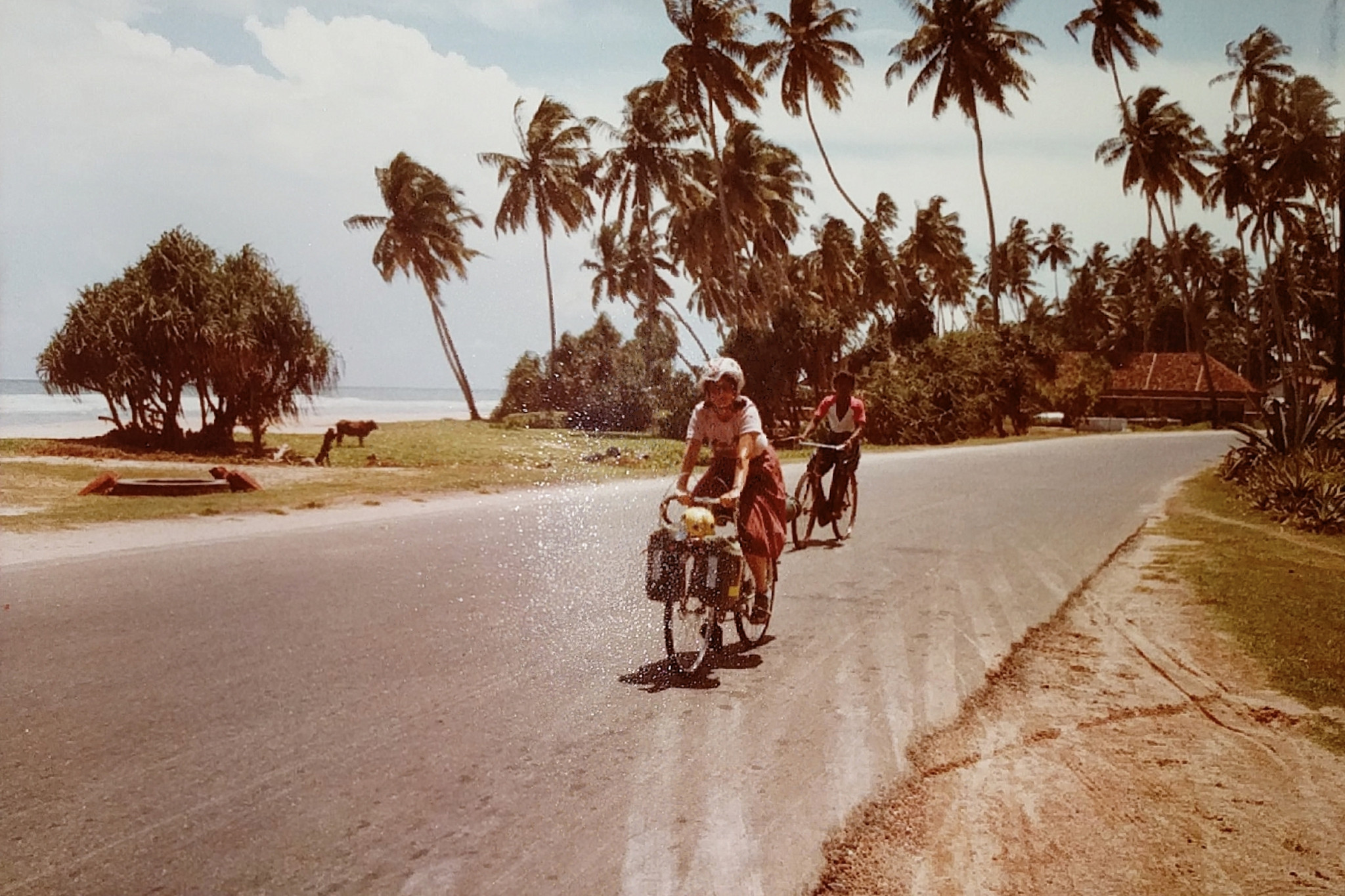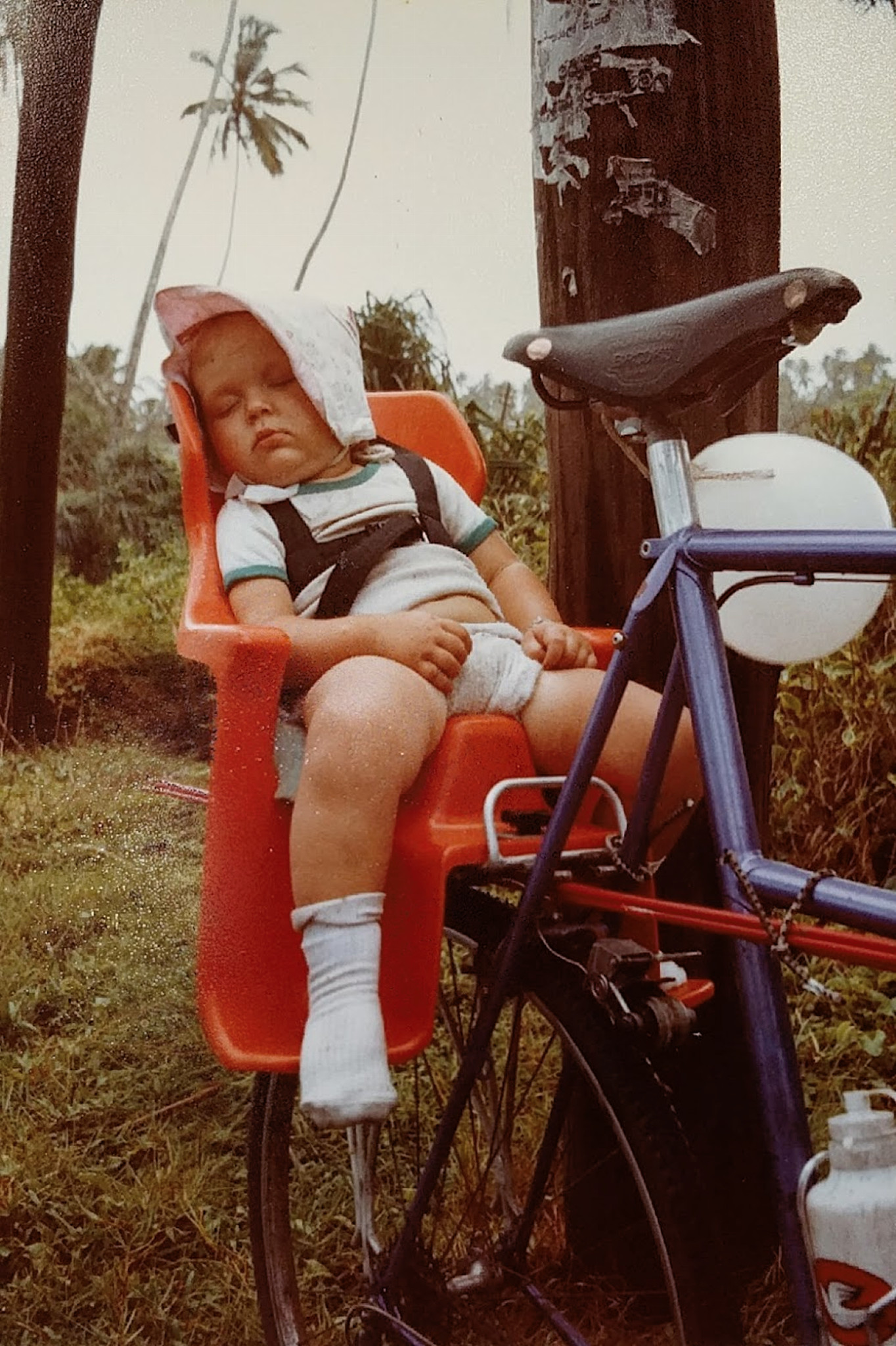 Our daughter is having a rest after being such a hit with her blond hair and blue eyes.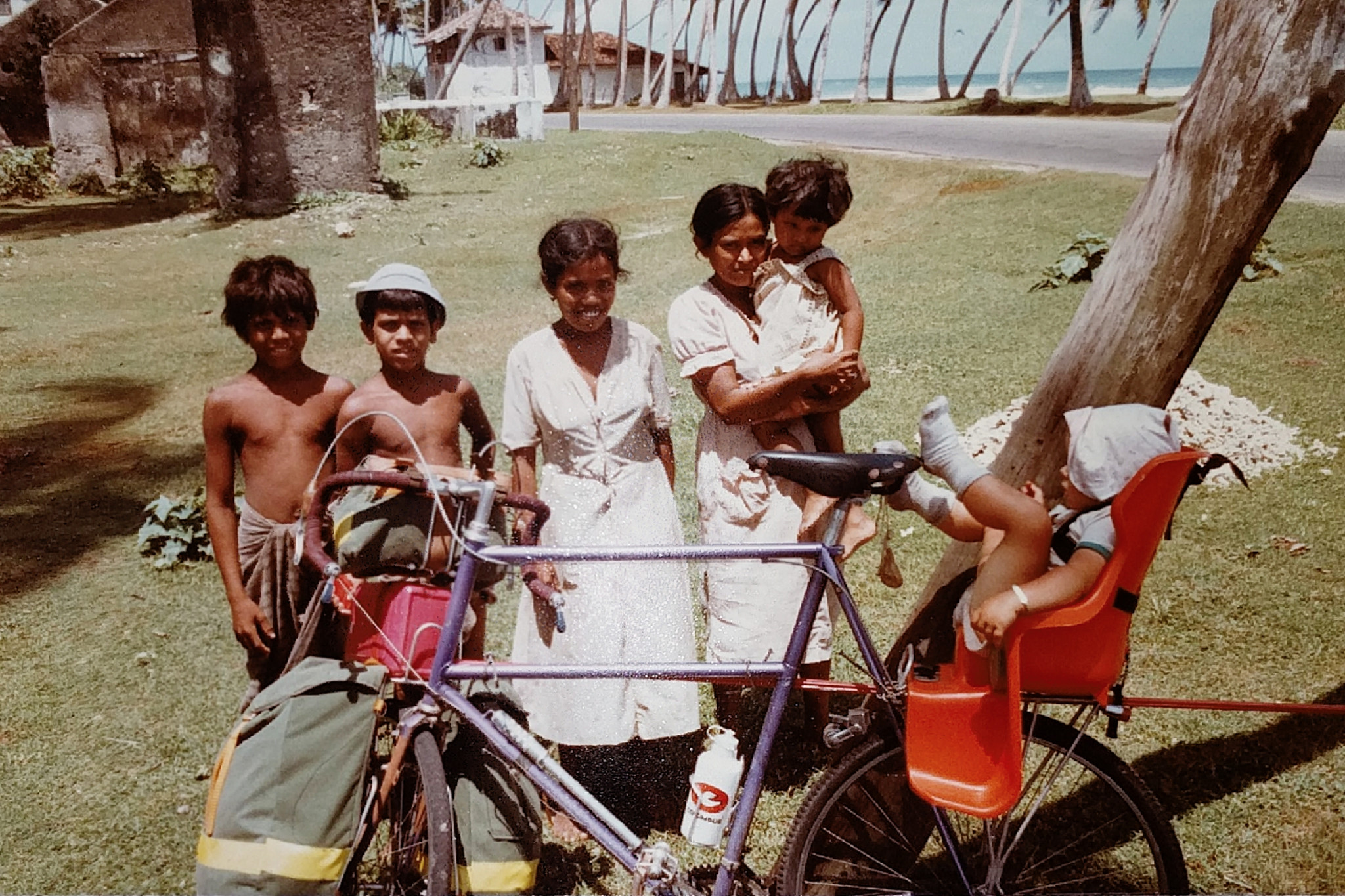 Awake again and the audience rushes back. Because she's on the back I have to have all the luggage on the front. Note the Sanyo Dynapower, Campag bar-end levers, centre-pull brakes, Cinelli bars and stem, Brooks Team Professional saddle.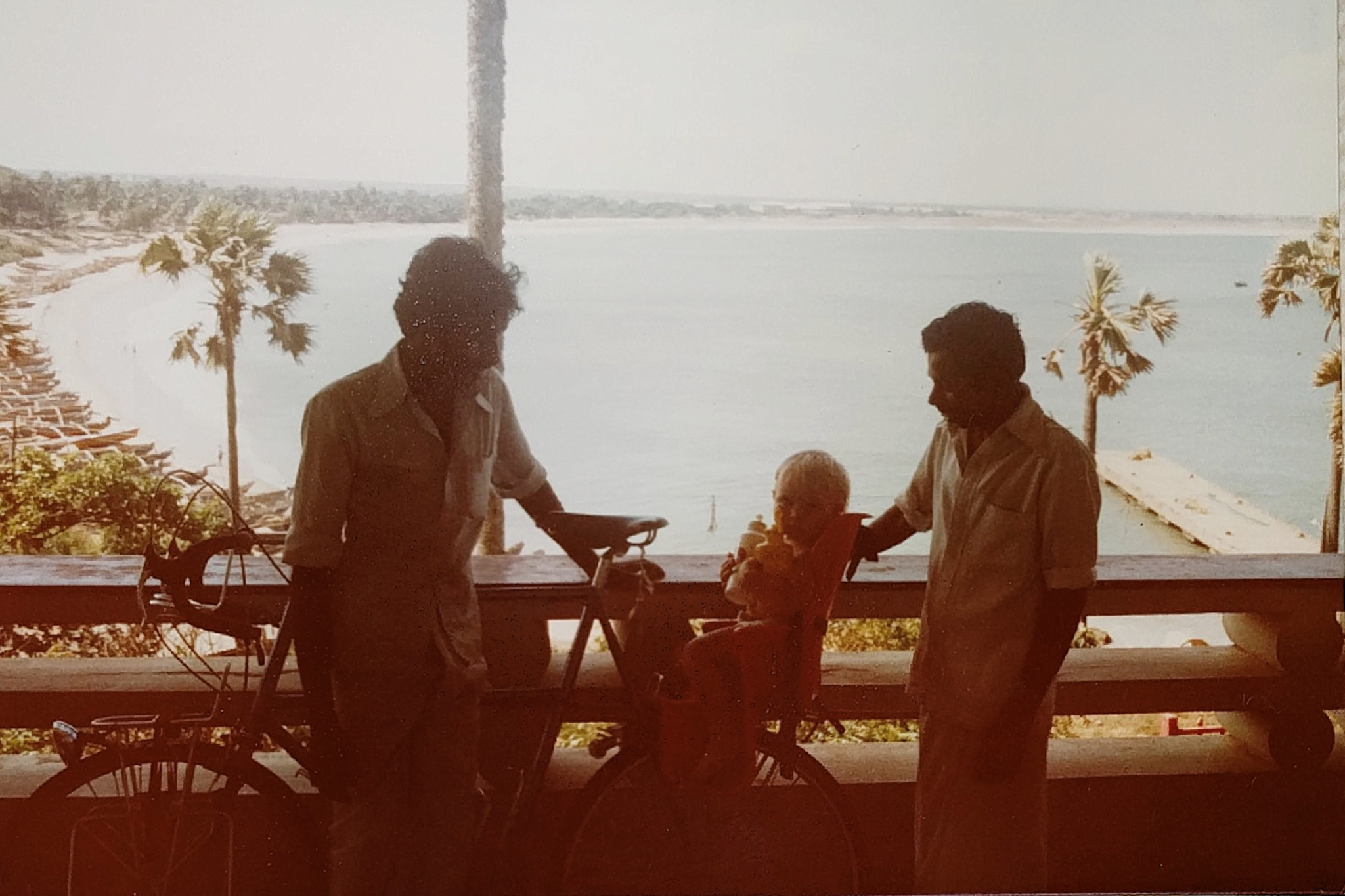 Everywhere we go, our daughter is taken care of by the staff. They just want to be near her.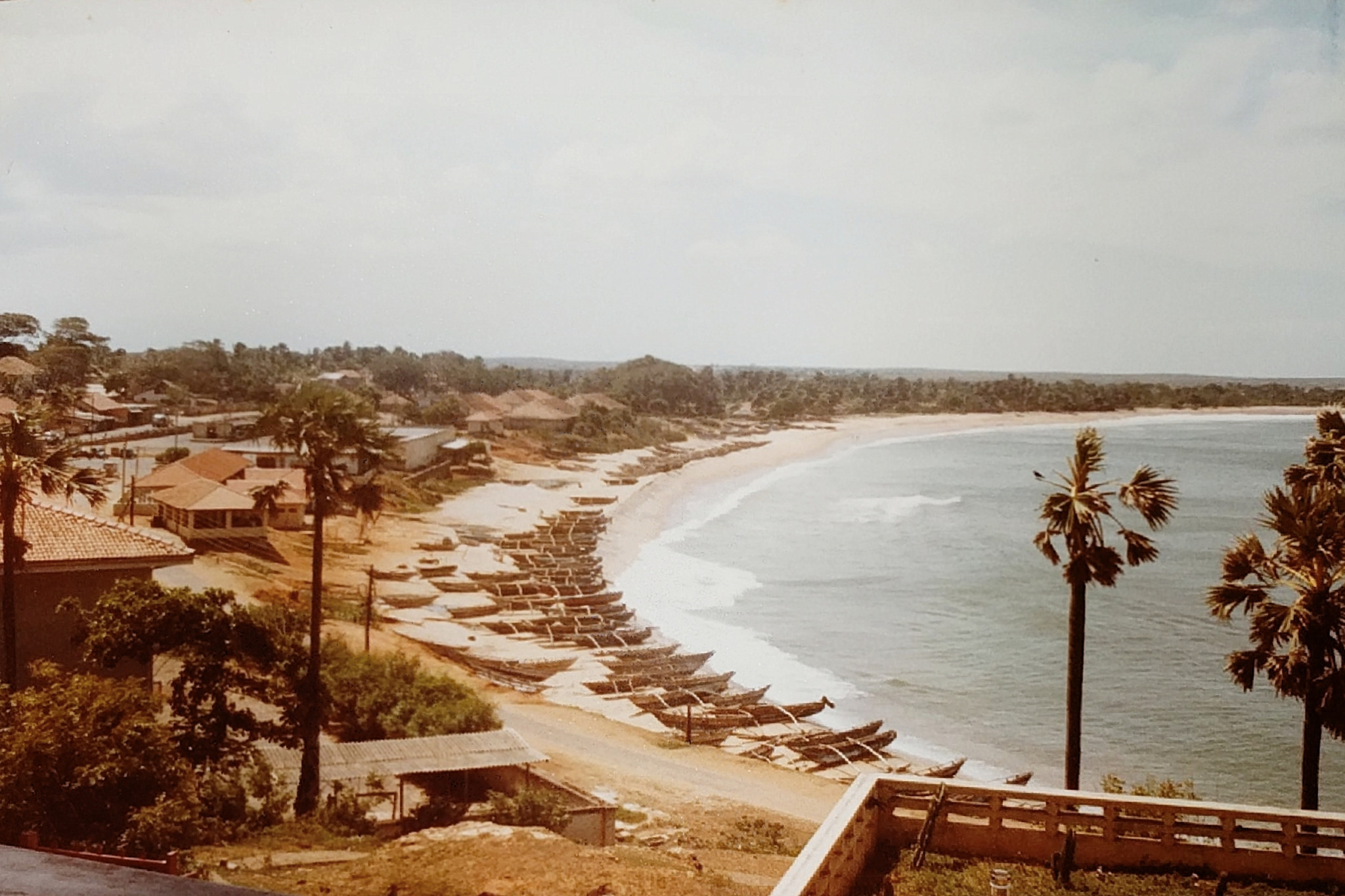 Fishing boats at Hambantota.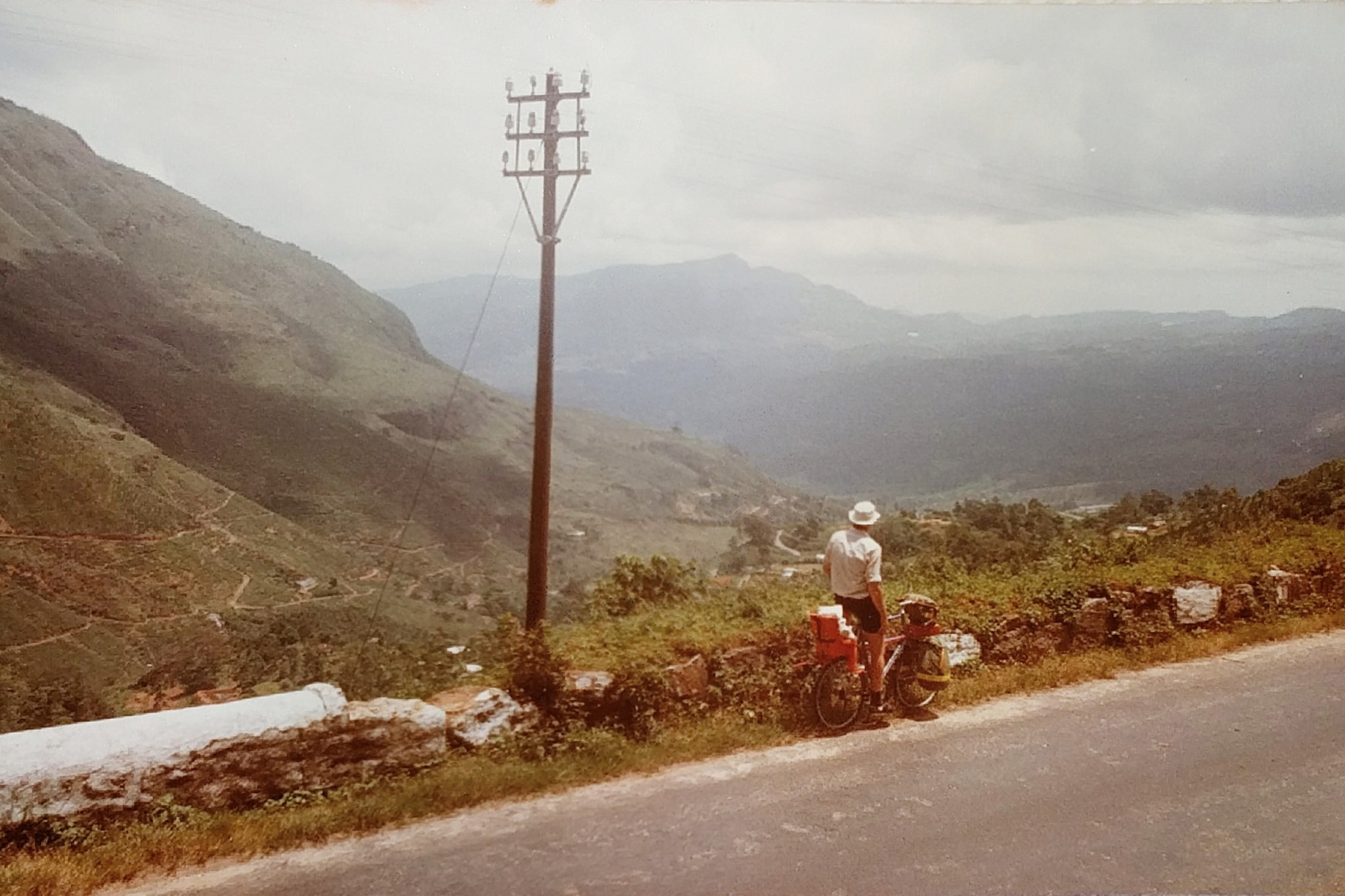 Climbing up into the highlands.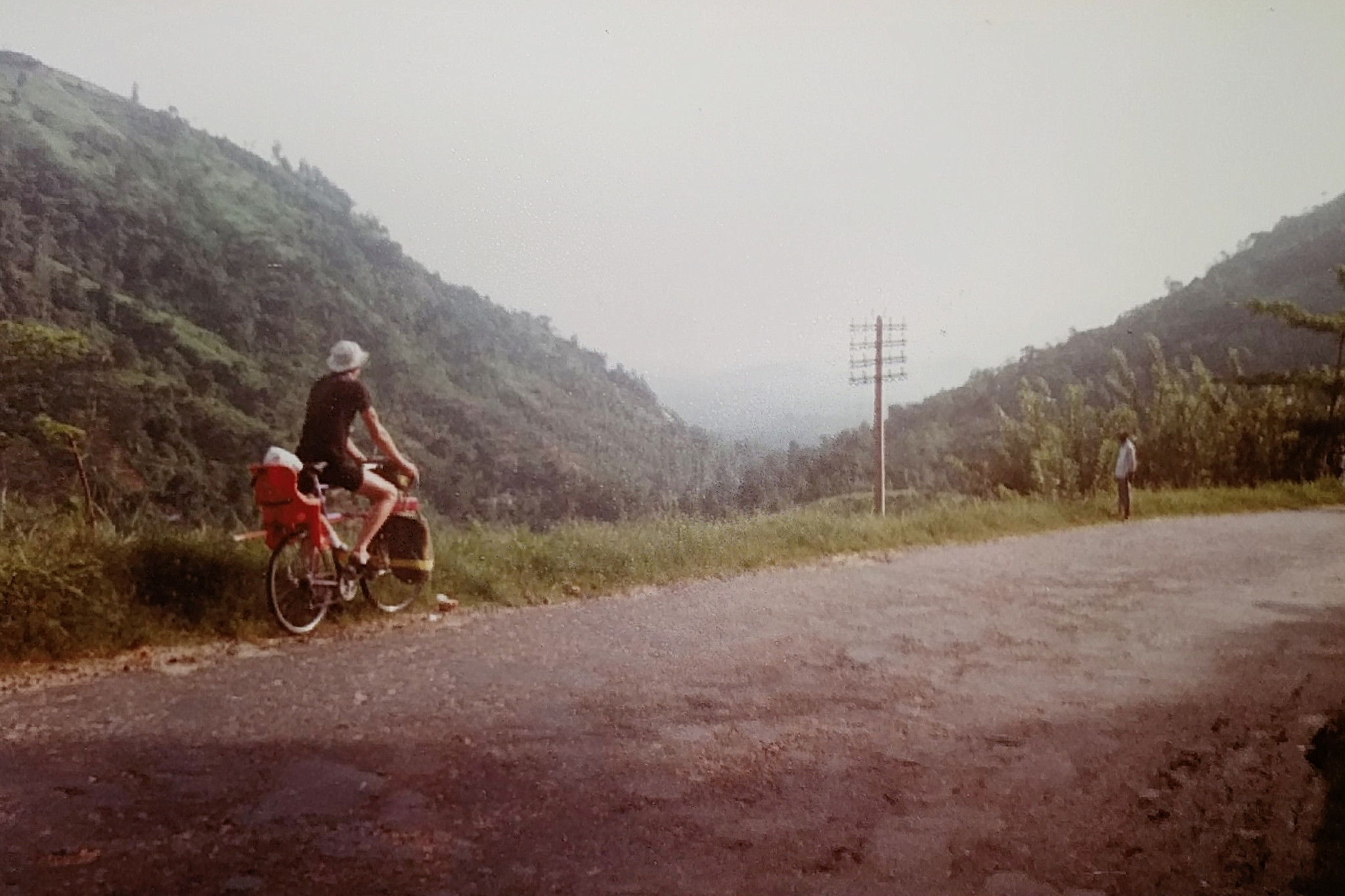 The roads are "reasonable" and there is very little traffic. Getting chilly.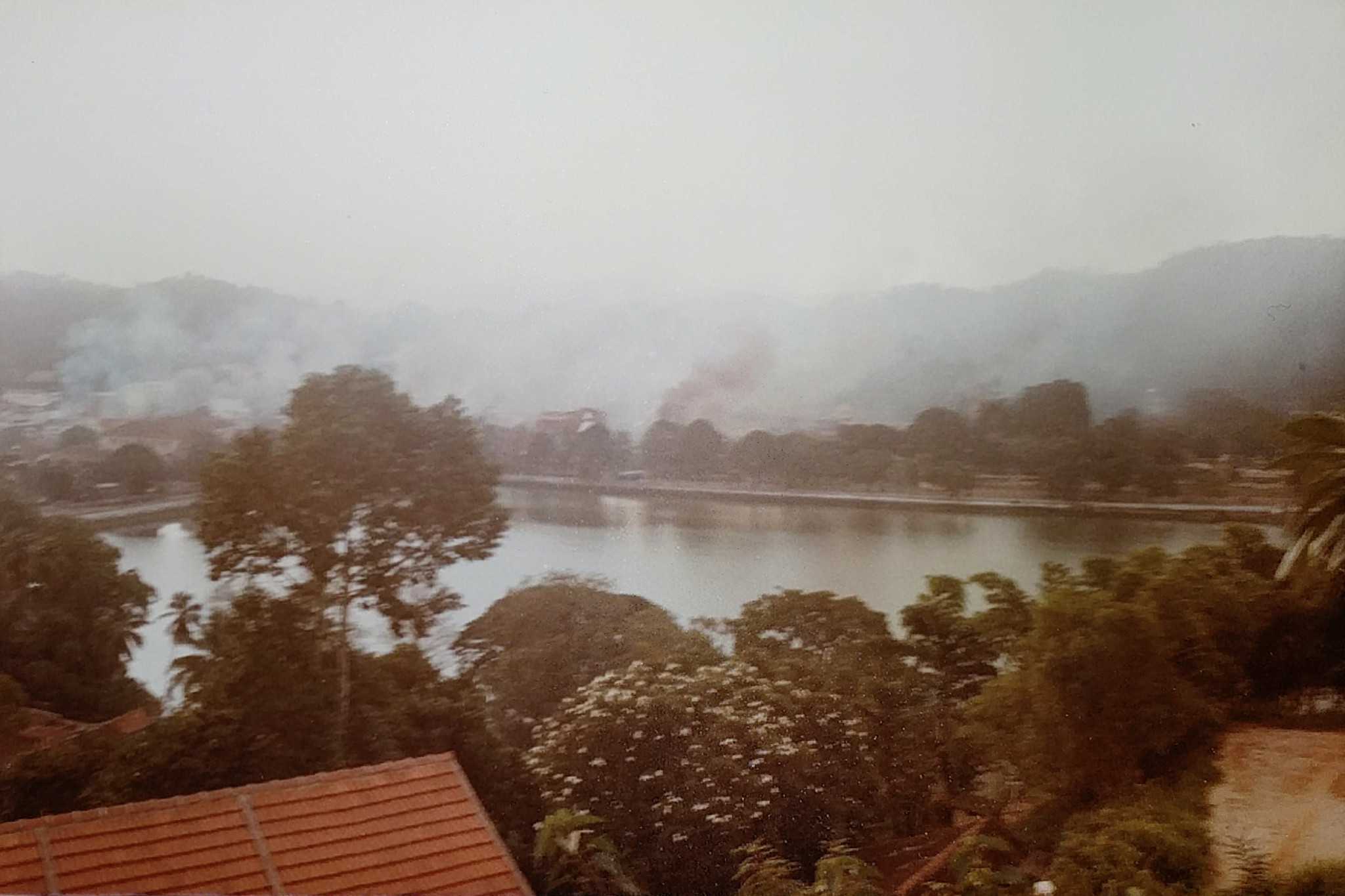 The shops in the middle of Kandy are all on fire.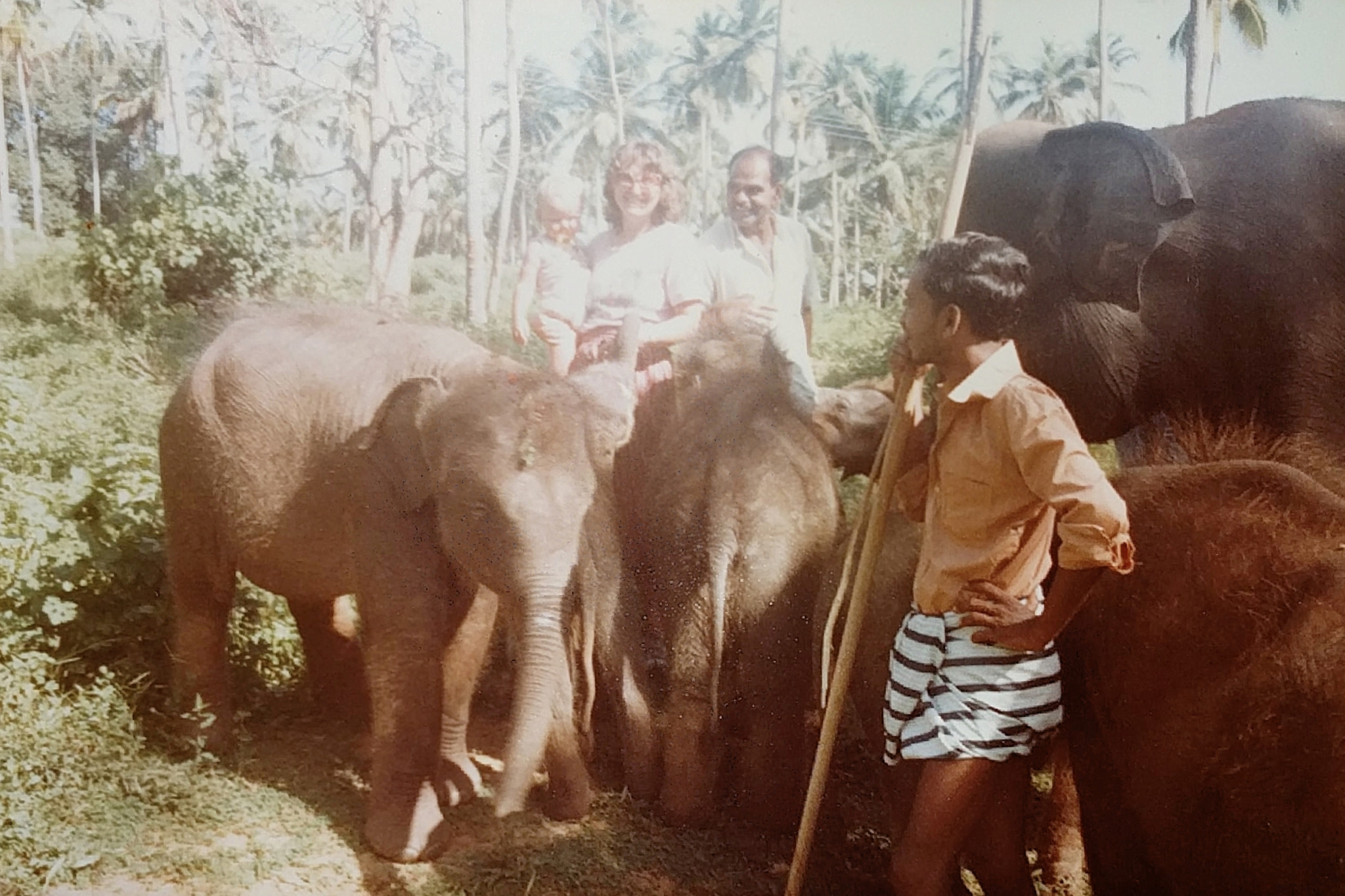 We visit the elephant orphanage. Absolutely amazing.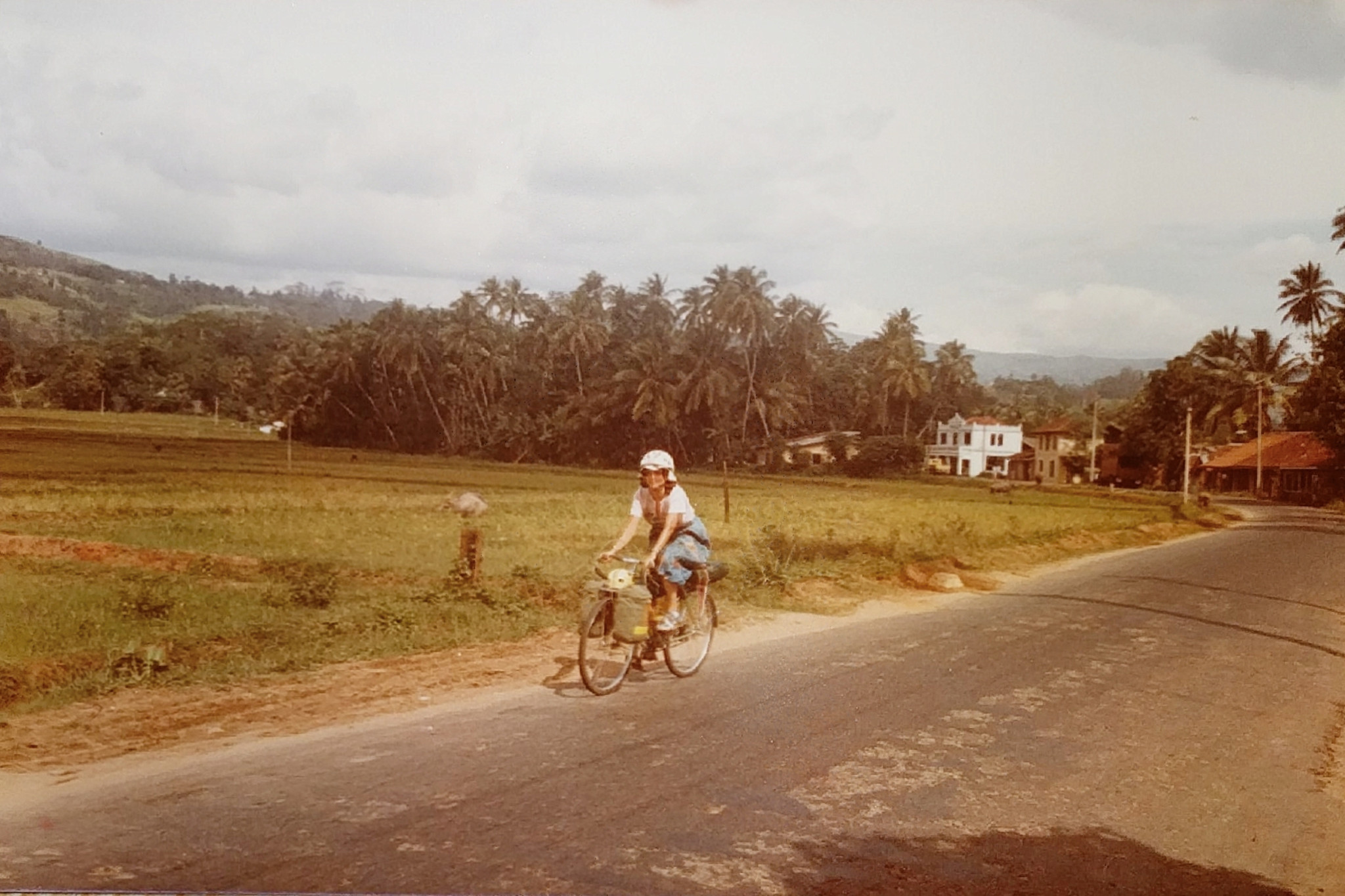 Back in the lowlands with flat roads, warm air and coconut palms.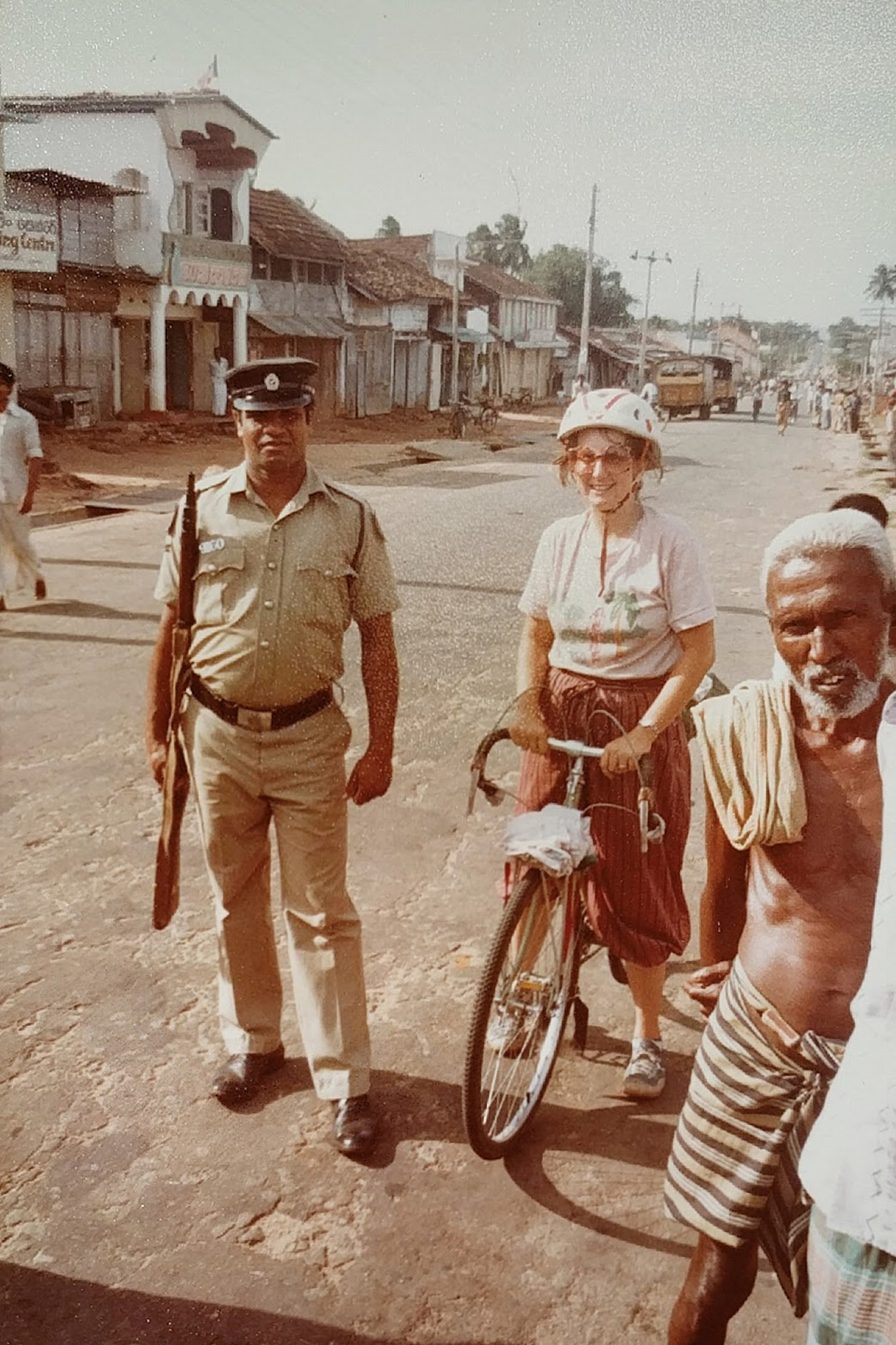 Posing with the local policeman.