Tour of Gujarat state. Landing in Bhavnagar three of us head clockwise around this big NW state. Not on the coast road. Visiting Gir lion sanctuary, Porbandar, and the birthplace of Gandhi, Bapu, the father of India. Then Jamnagar, turning east through Ahmedabad, to Godhra, Vadodara, through the Dangs and west to Surat.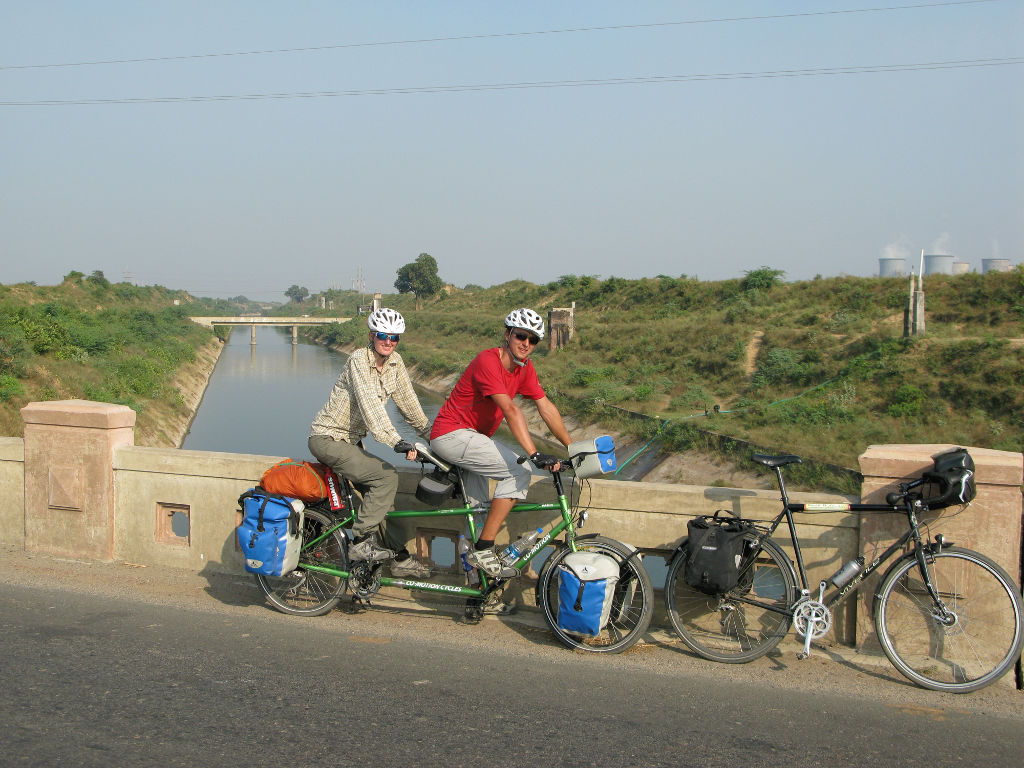 Our entourage is a 26" Co-Motion tandem with Avid BB7 cable discs and a Vivente with barend levers. The 2011 version has front Shimano disc and rear cantilever brakes. The interesting thing about the tandem was that the energy of two riders going through the one 9-speed chain cause premature wearing of the drive train. Similarly, the tandem ripped through disc brake pads.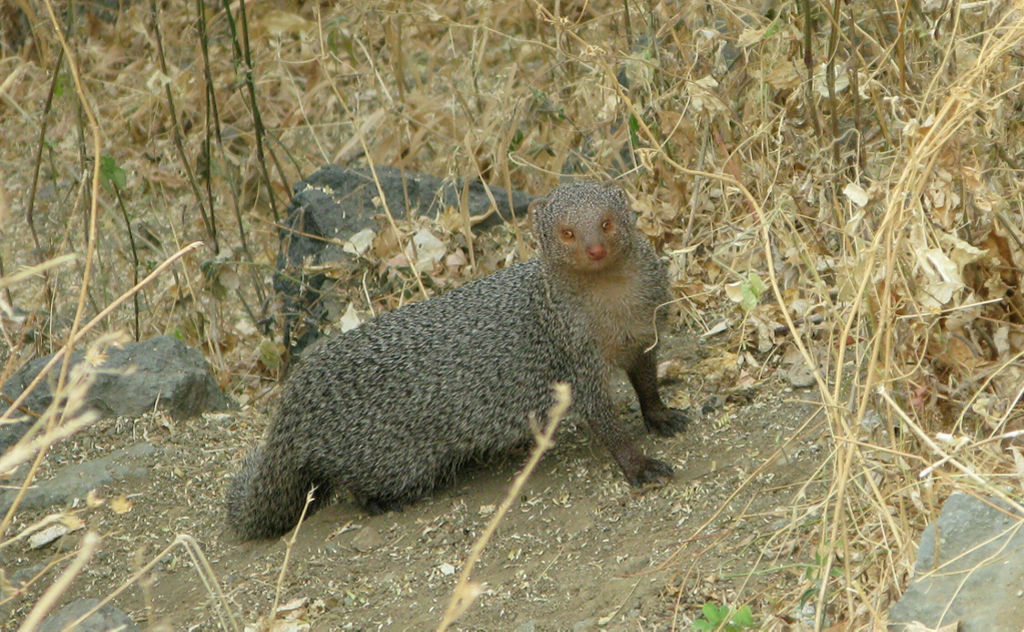 A mongoose. It's hard to find one still for a moment.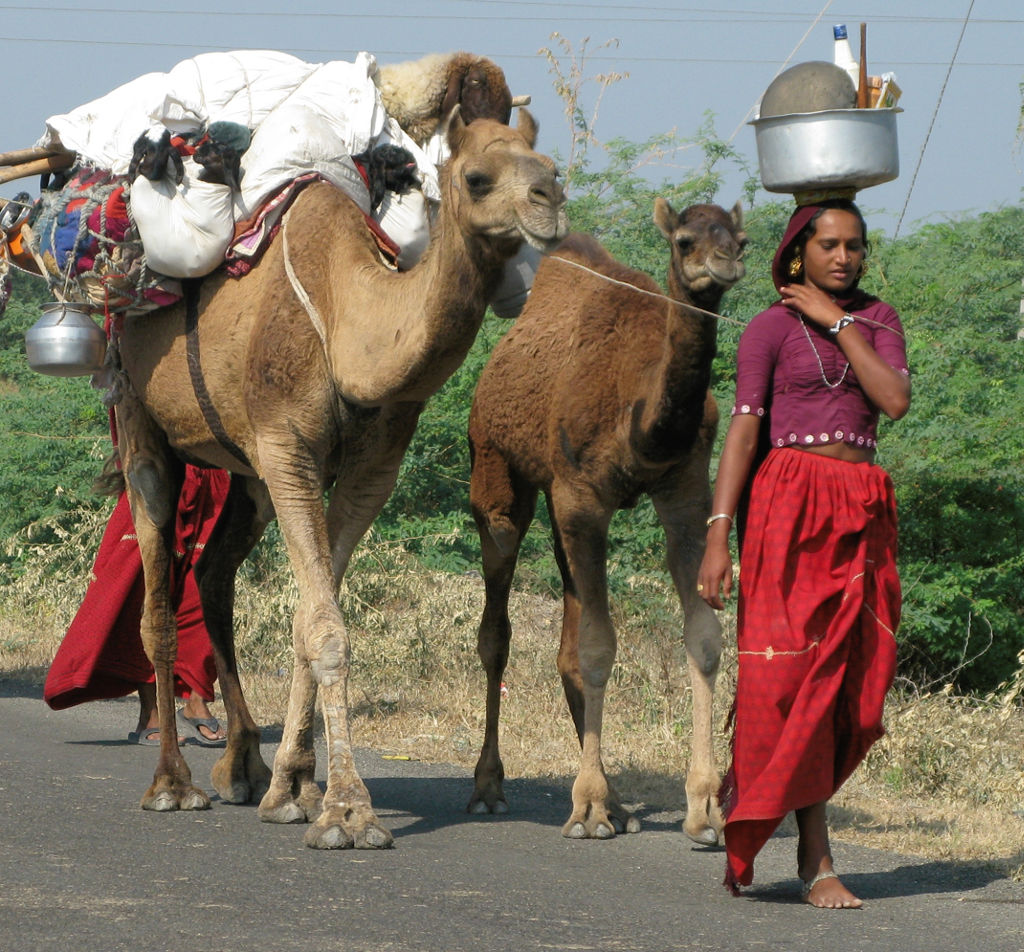 Barefoot woman with camels. Note the baby goats in the side-saddle of the camel on the left. The mother it just visible behind the camel's head.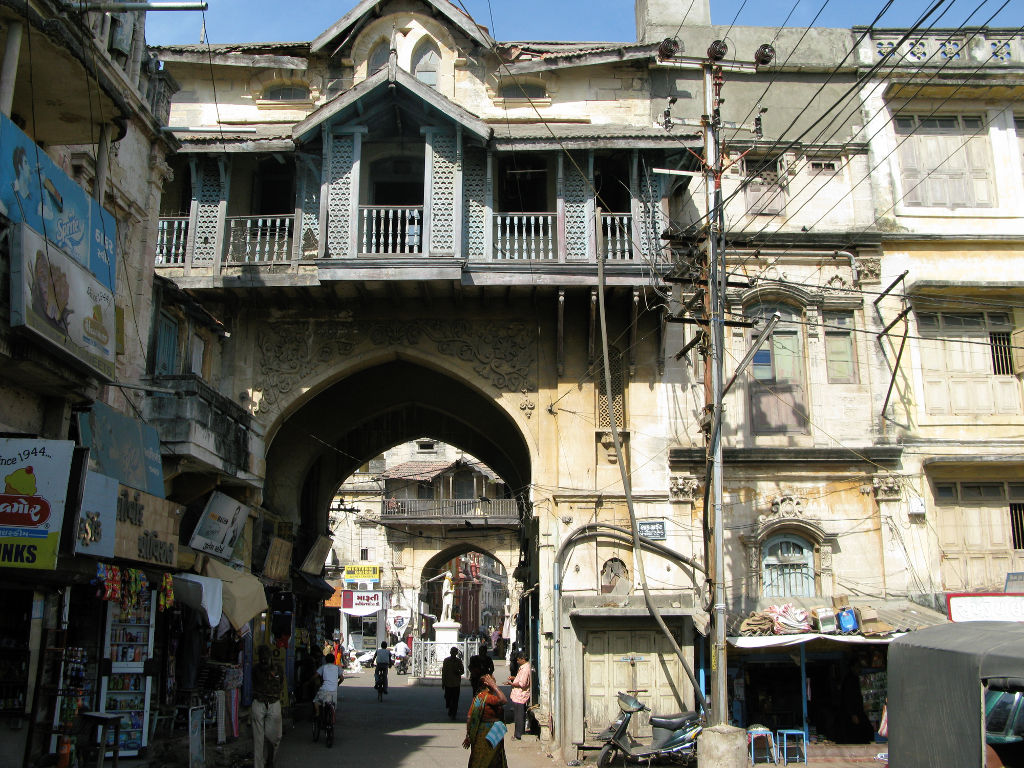 Scene in the centre of Porbandar. A statue of Gandhi through the archway.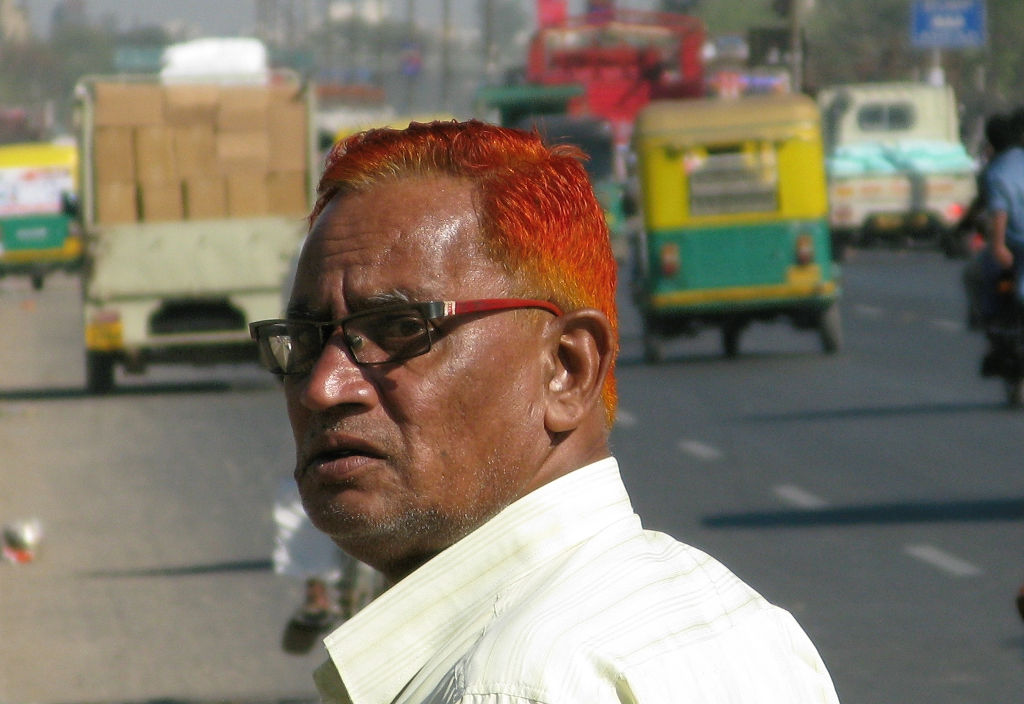 Quite a few Guajarati men have red-orange hair. It is a bit intrusive to photograph it but I can't resist.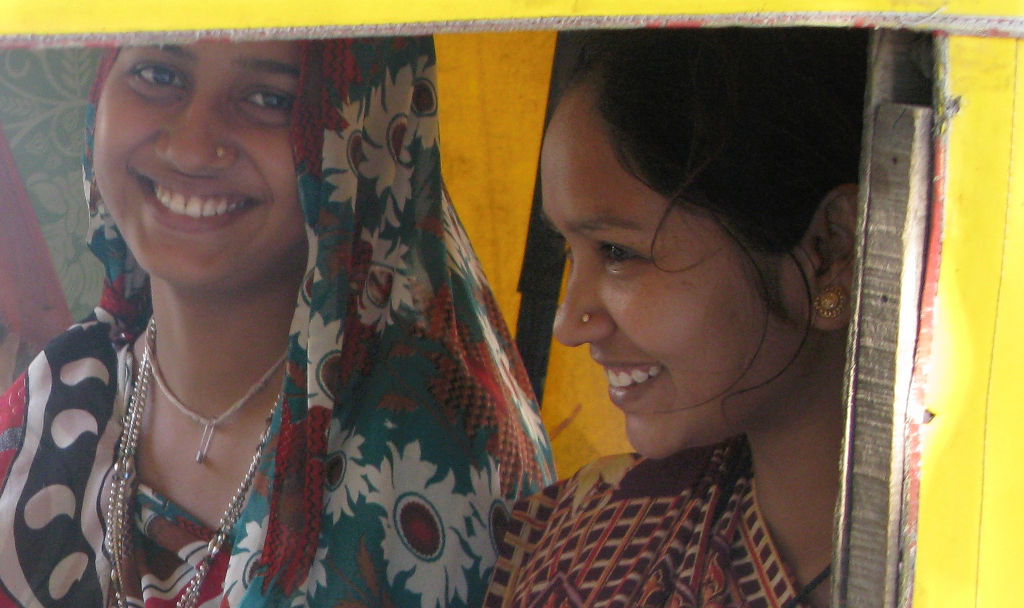 Two women in an autorickshaw in Ahmadabad. It is unusual to be allowed to photograph women in India.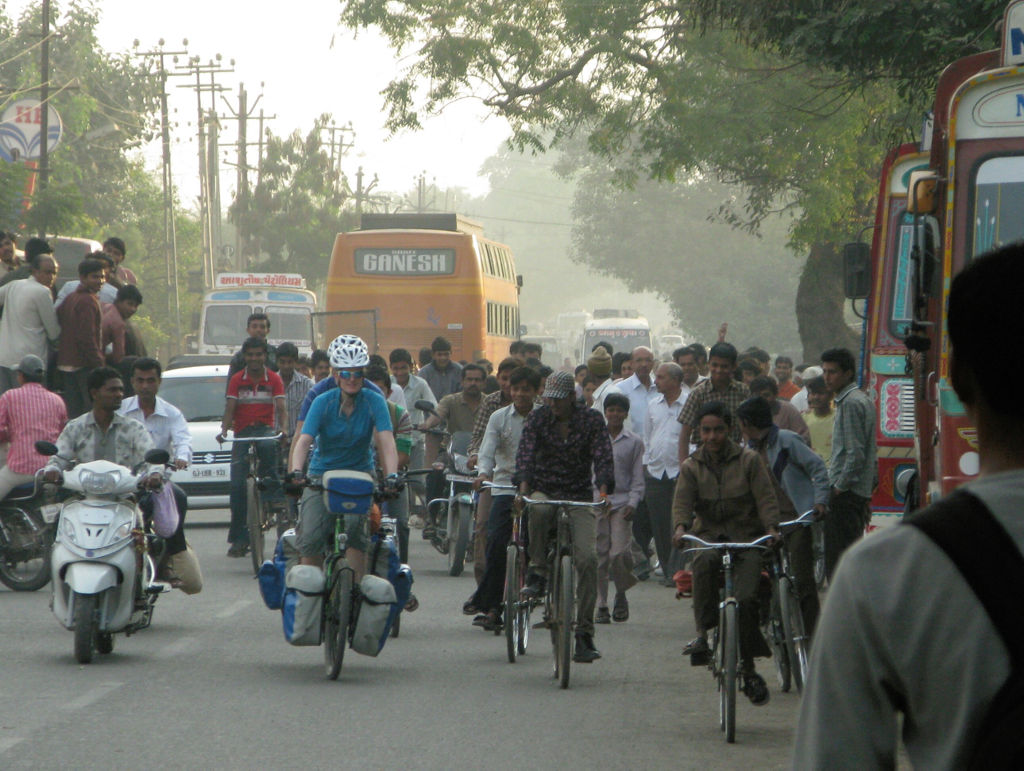 The tandem is creating a great stir. After years of being the main attraction myself I am now being ignored, which is rather nice.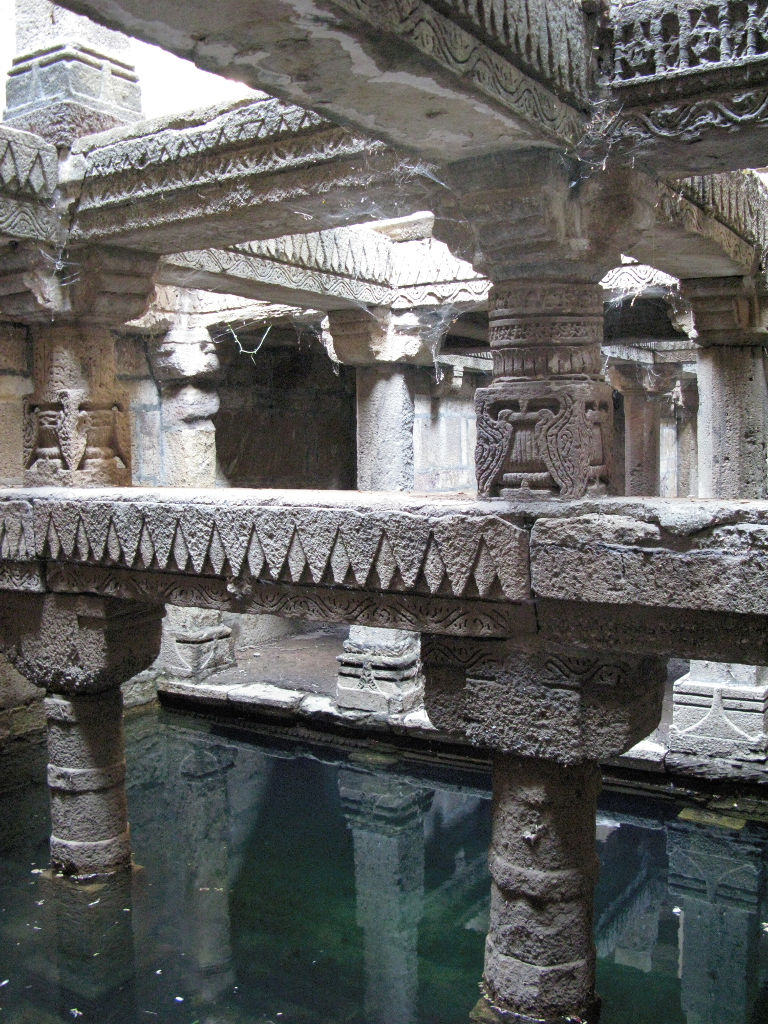 A Gujarat step well. These deep wells are constructed as buildings made of granite and below ground to cater for fluctuation in water table level. Rather than rope and buckets, you walk down into them.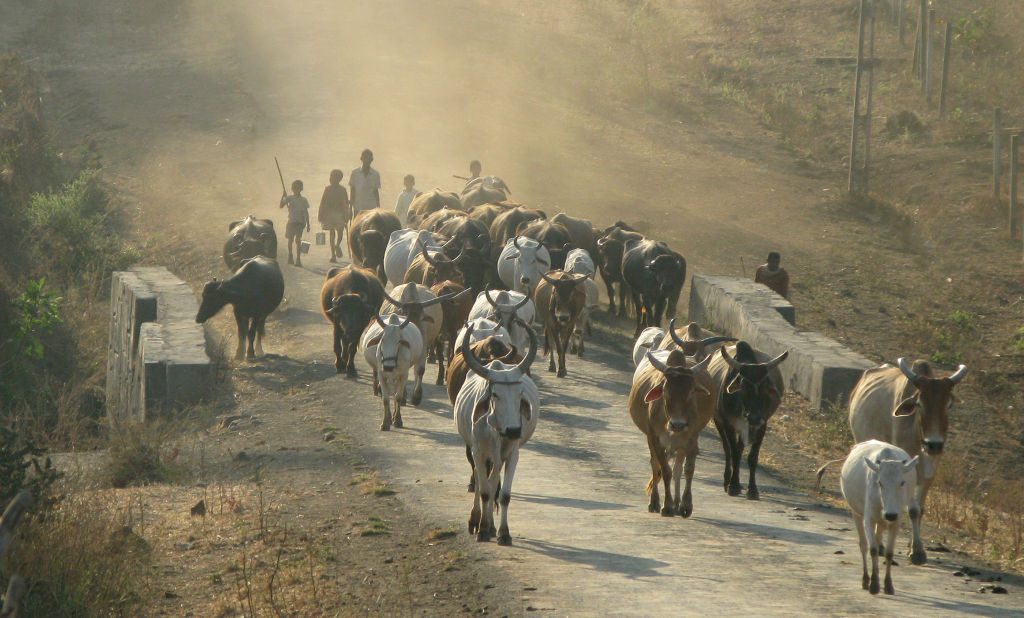 At the end of the day the animals that have been working in the fields and grazing are brought back to village compounds.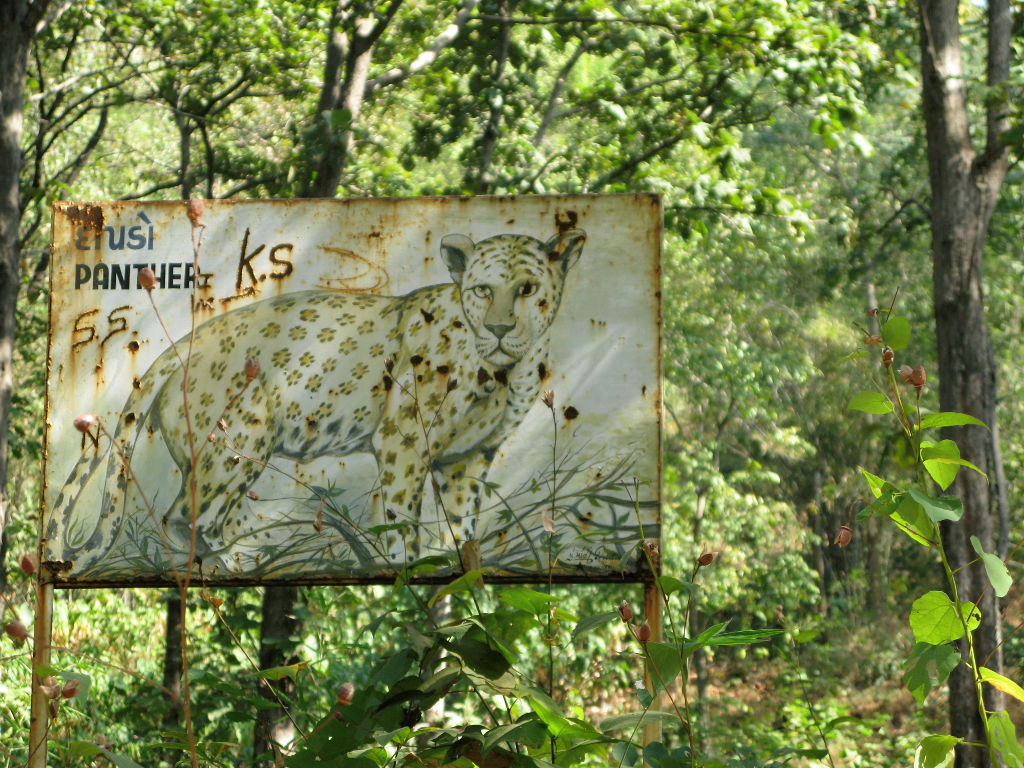 We love the excitement of these wild places. Unfortunately, any panthers hid from our view.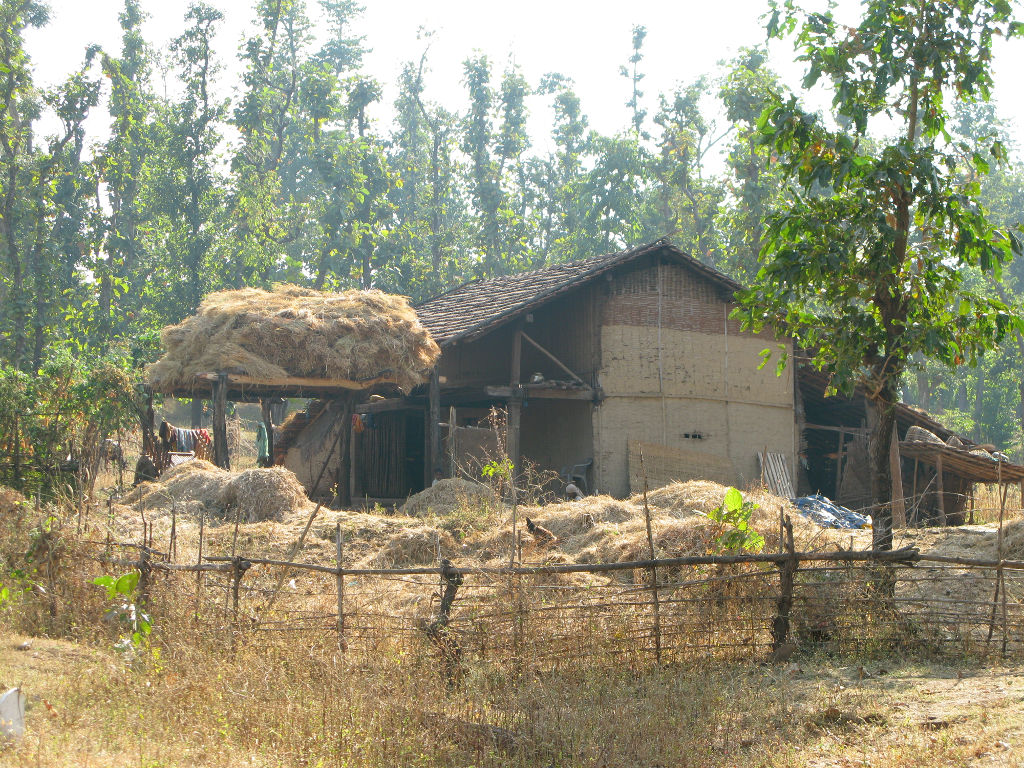 The Dangs is a remote and poor district. The raised haystacks are characteristic.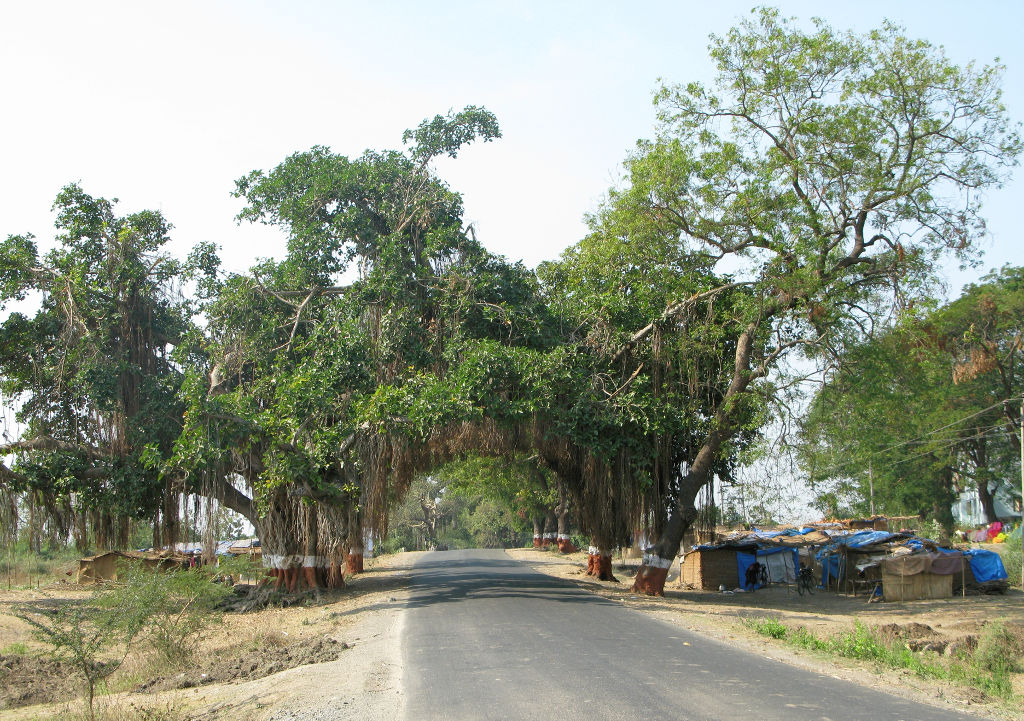 Classic peaceful road scene as we head west to the port city of Surat and the end of this 1,800km tour of Gujarat.