The plan was to land in NYC, take the bike on Amtrak to Montreal, ride there for 4 days, train back and ride around NYC for a week. Upon discovering Amtrak would not take the bike I leave it at Grand Central Station in the care of the stationmaster as there is no left luggage, and take the train. Use the bike-share system in Montreal then return and do the urban tour of NYC on my own bike.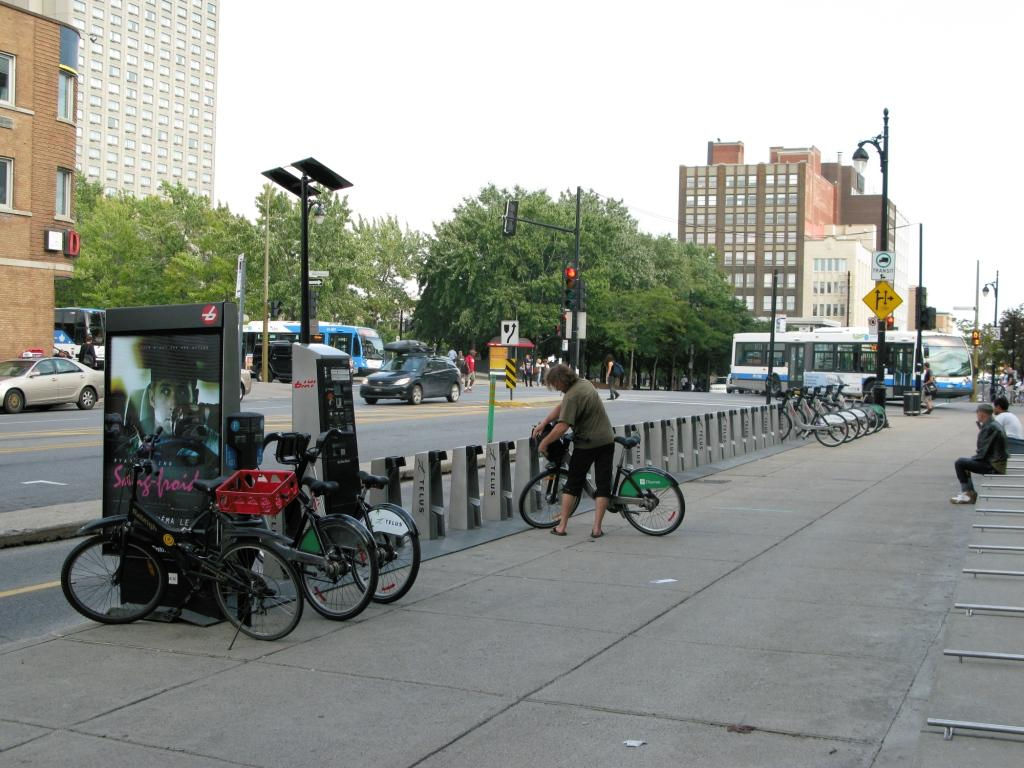 Montreal is where some of the share-bike software used in many cities was developed. It's a first for me and I like it. I am getting a bit stressed about finding a place to rehire every 30 minutes though but manage to completely cover the city in the four days.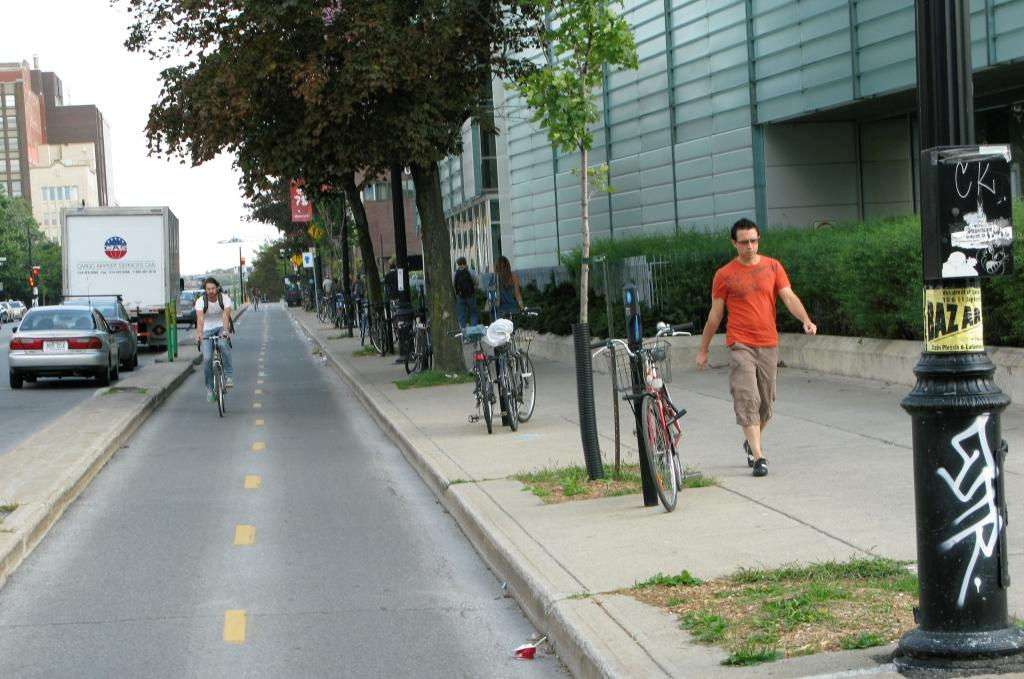 The downtown area has a network of bi-directional separated paths and they are well used. There are places to lock up bikes everywhere. They are well used.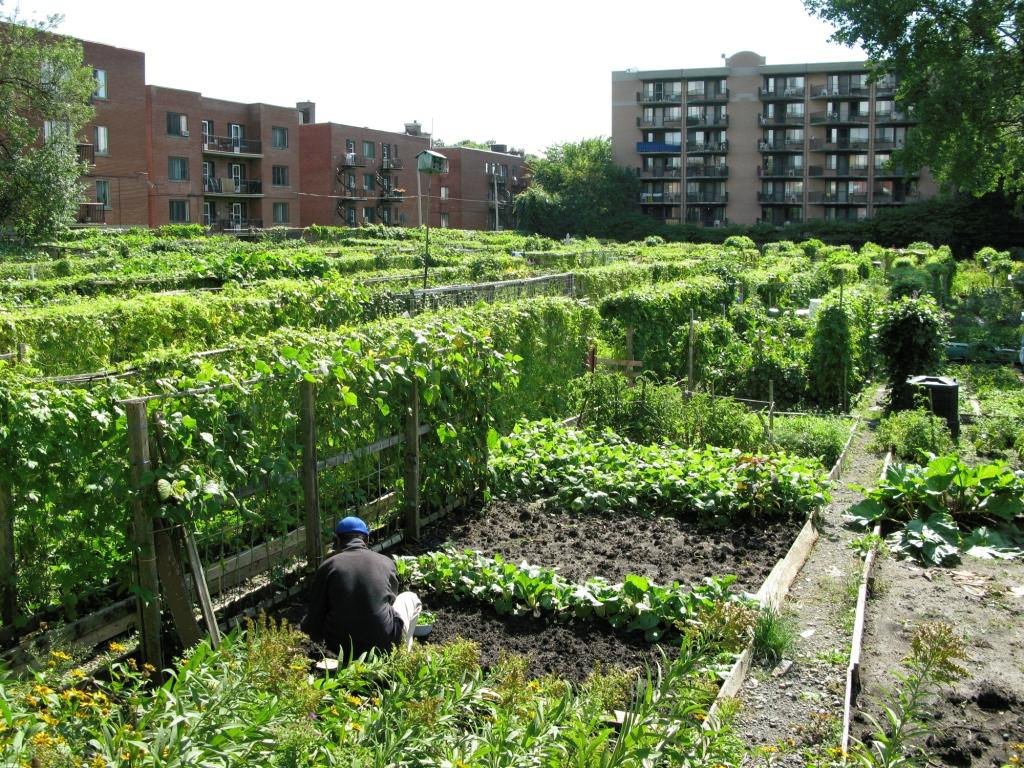 Some big community gardens in Montreal. Australia seems to be way behind on this front.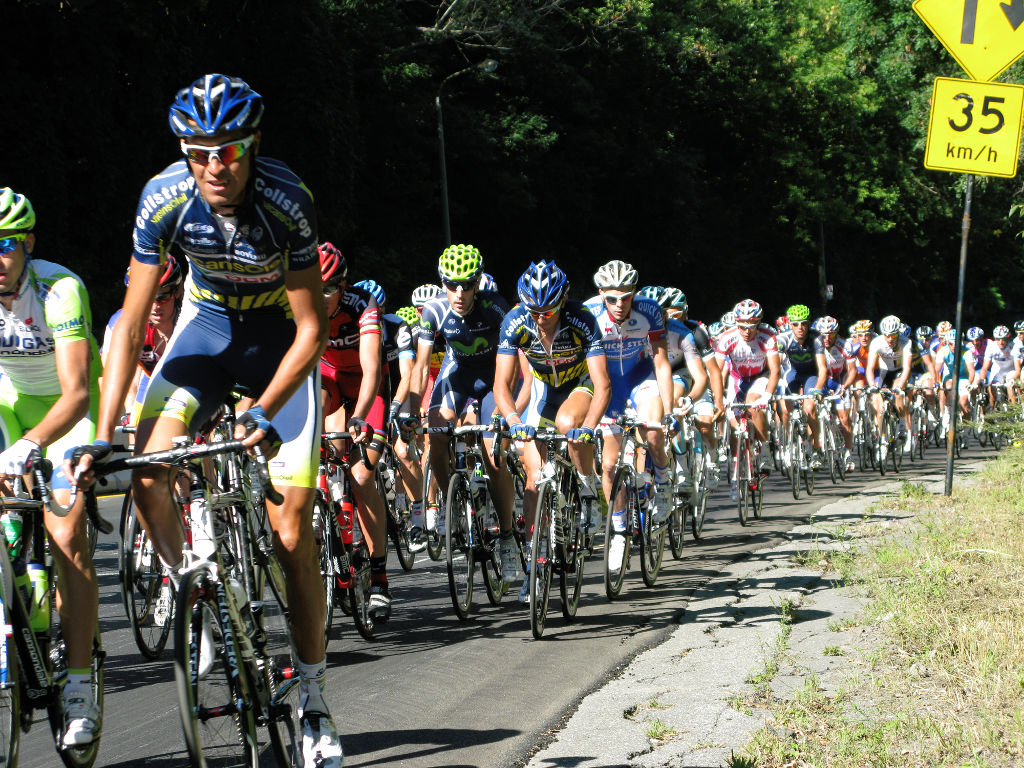 I jump off the road outside Montreal to let a peloton go past.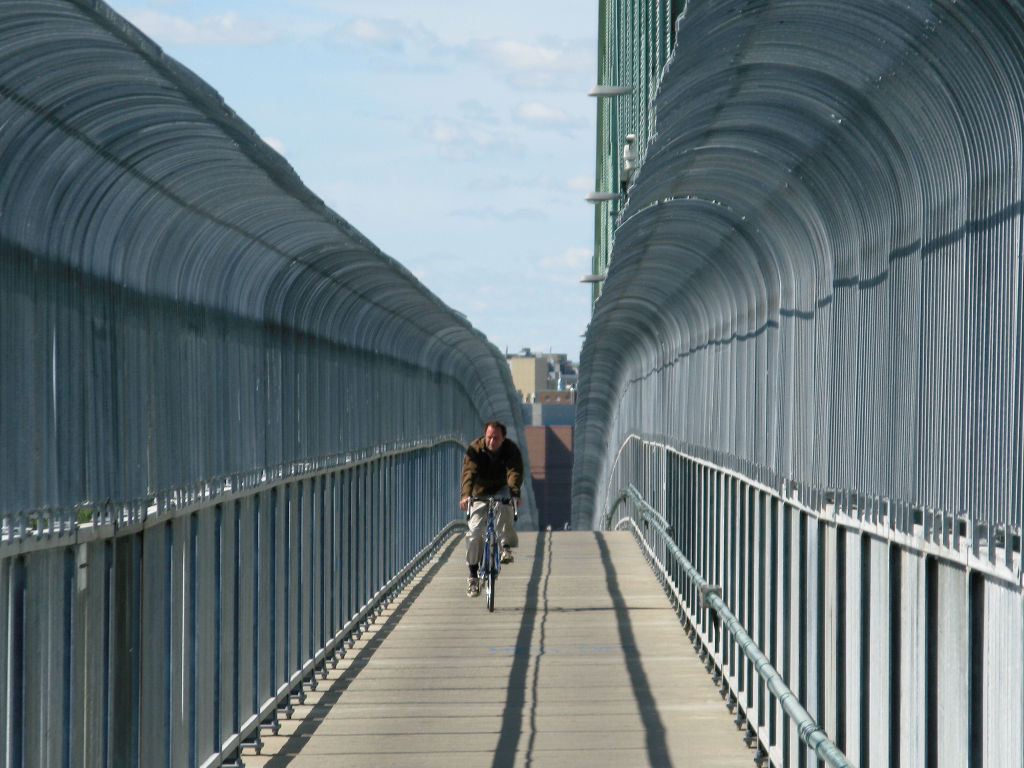 There is good cycling infrastructure throughout Montreal. Much of it is decades old, perhaps even from the 1970's making this one of the earliest large western cities to have the political will to do it.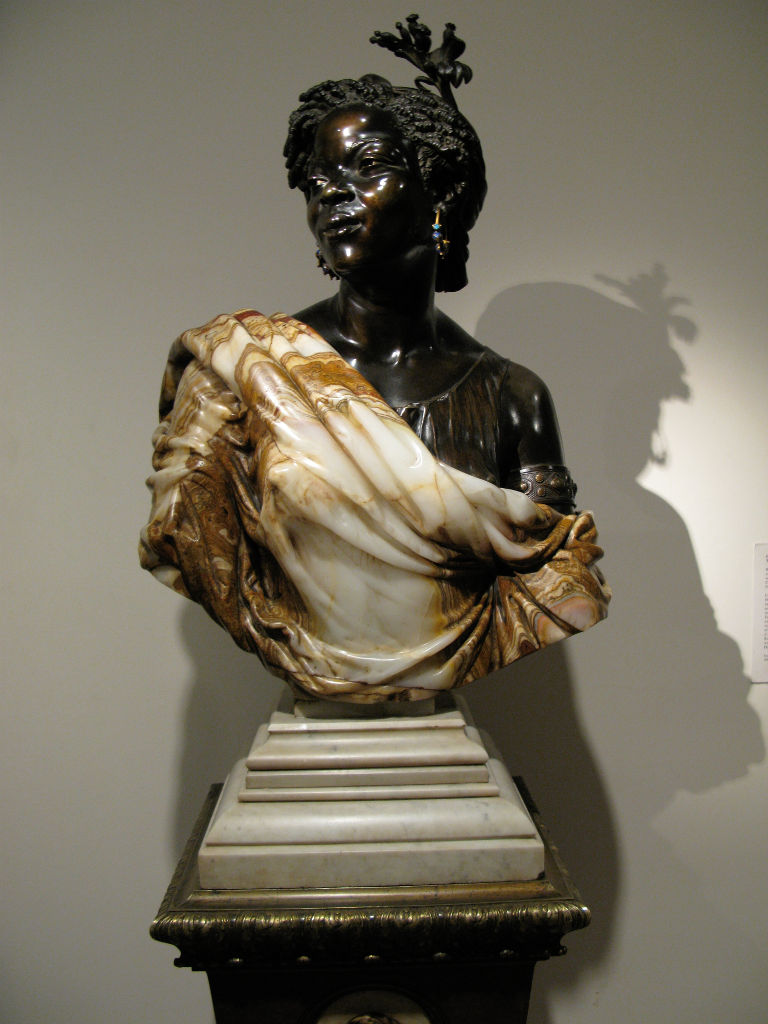 Back to NYC on Amtrak and to my bike at the station. (Cared for in the stationmaster's office by the way!). One of the greatest things to do is to spend a whole day in the NY Metropolitan Museum.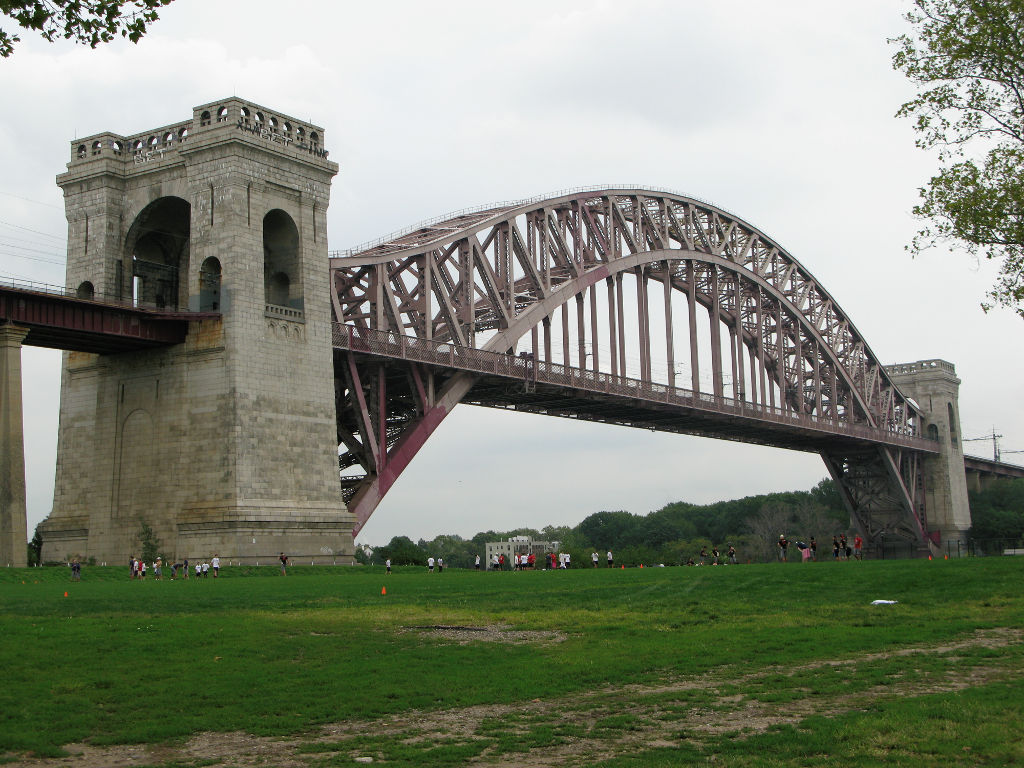 And one of the next greatest things is to have a week of urban touring all over this vast metropolis. This familiar looking bridge is to Randall Island.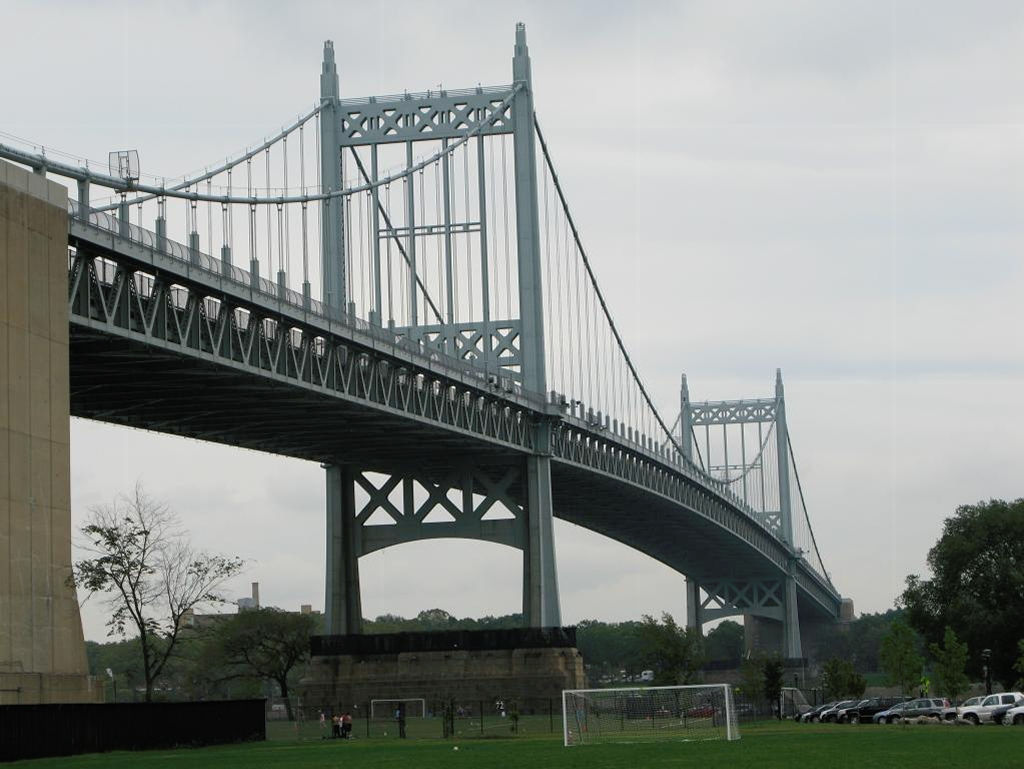 The Triborough or RFK Bridge that links The Bronx, Queens and Manhattan. The cycleway is a critical link.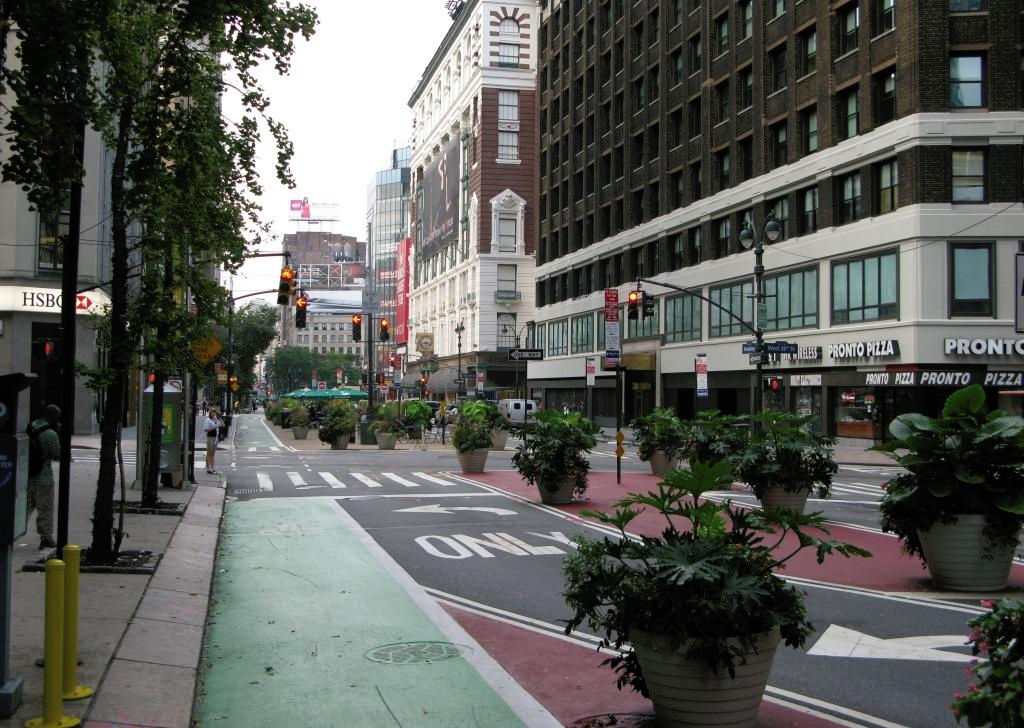 Downtown (Lower Manhattan) in 2011 is years away from the major bike developments that are to come. But there is already quite a bit of roadspace being allocated to cycling.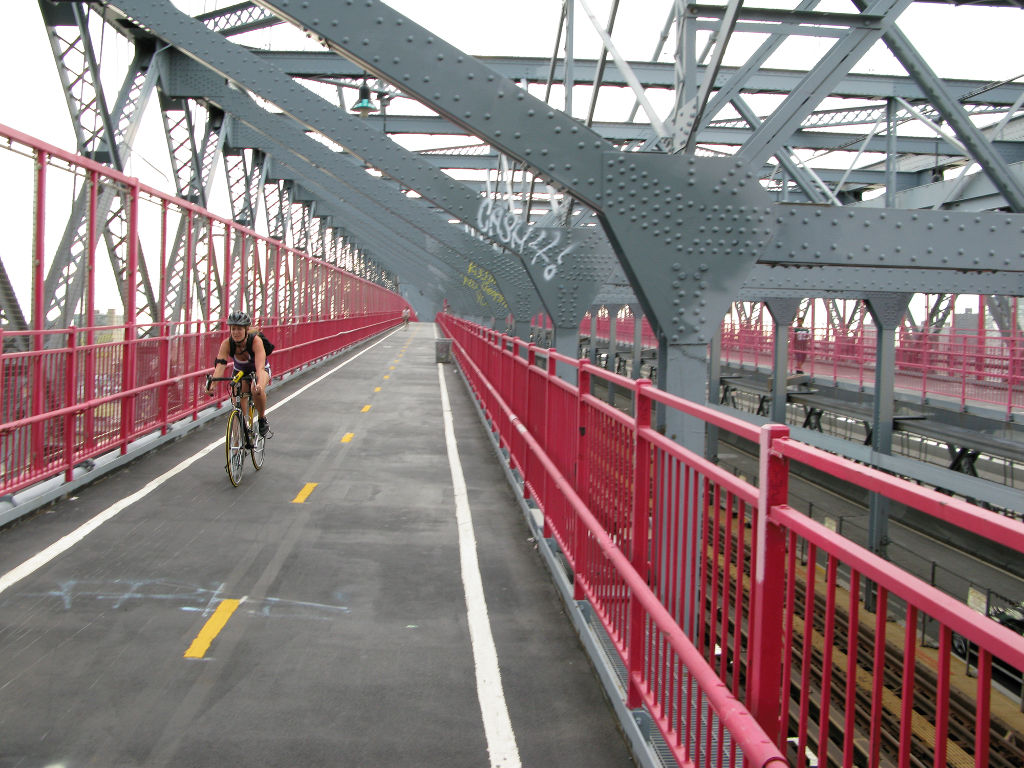 The bridges over the East River have great cycleways connecting Manhattan to Queens and Brooklyn. Brooklyn Bridge gets quite crowded.
In a downtown park the Occupy Movement is being born. If you are able to cycle tour the world you can't help but notice that systems that pit people against each other also leave people behind.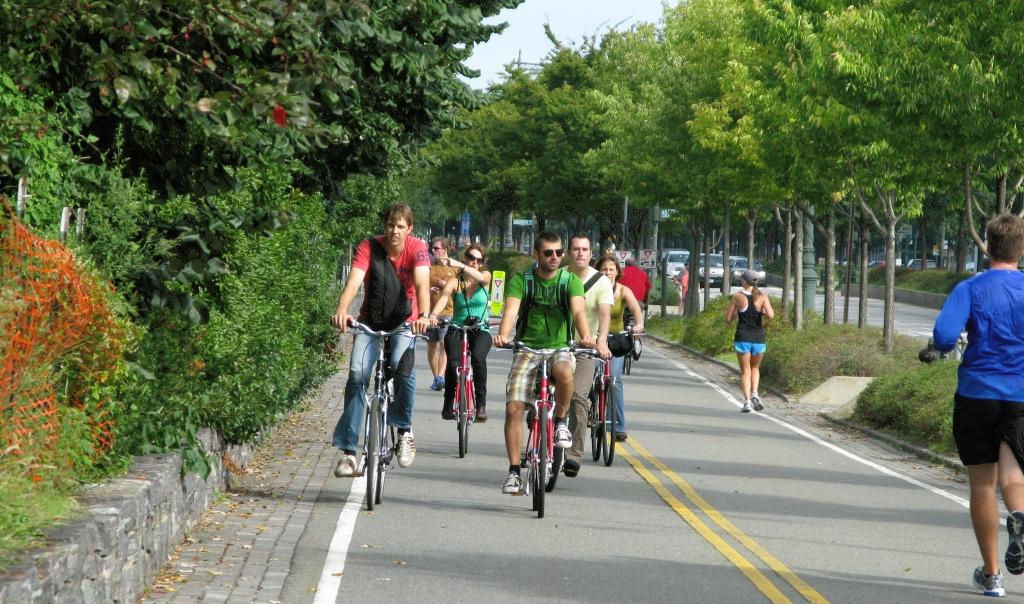 Manhattan runs for over 200 blocks and on its western side lies the Hudson River. There is a cycleway the whole length.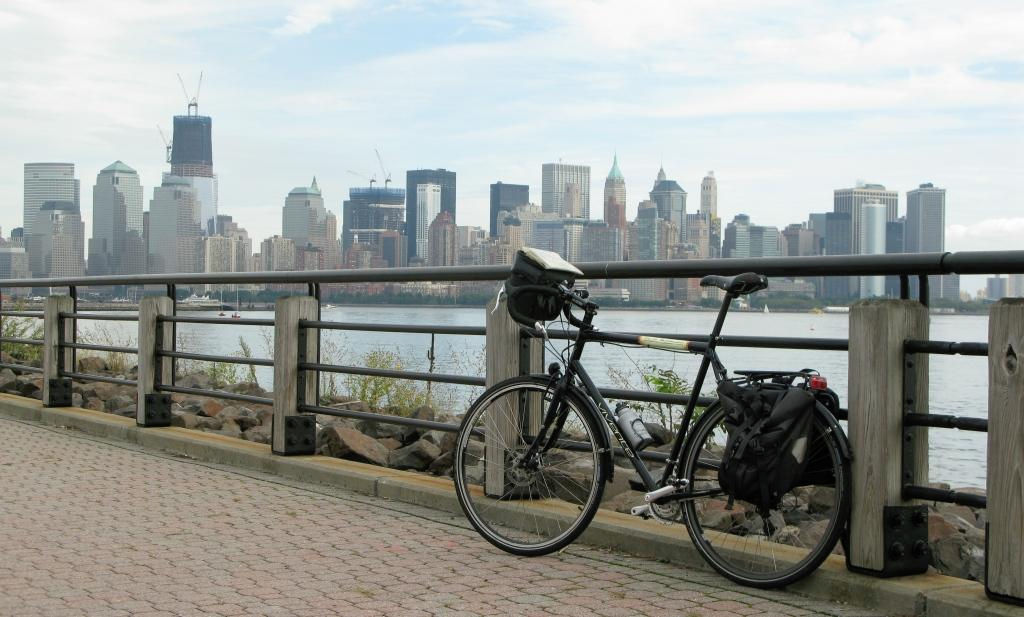 There are ferries crossing the Hudson to New Jersey, along with the George Washington Bridge. In NJ I am immediately aware that cycling is less catered for than it is back in NYC. This is my last day. The next day I take my bike on the train to JFK where I am able to buy a bike carton from Qantas for my flight back to Sydney.