A loop ride starting and ending at Bangalore. West to Mysore, the Corg (remembering Durvela Murphy), Nagarhole wildlife park, the western ghats and Malabar coast. Mostly in Karnataka.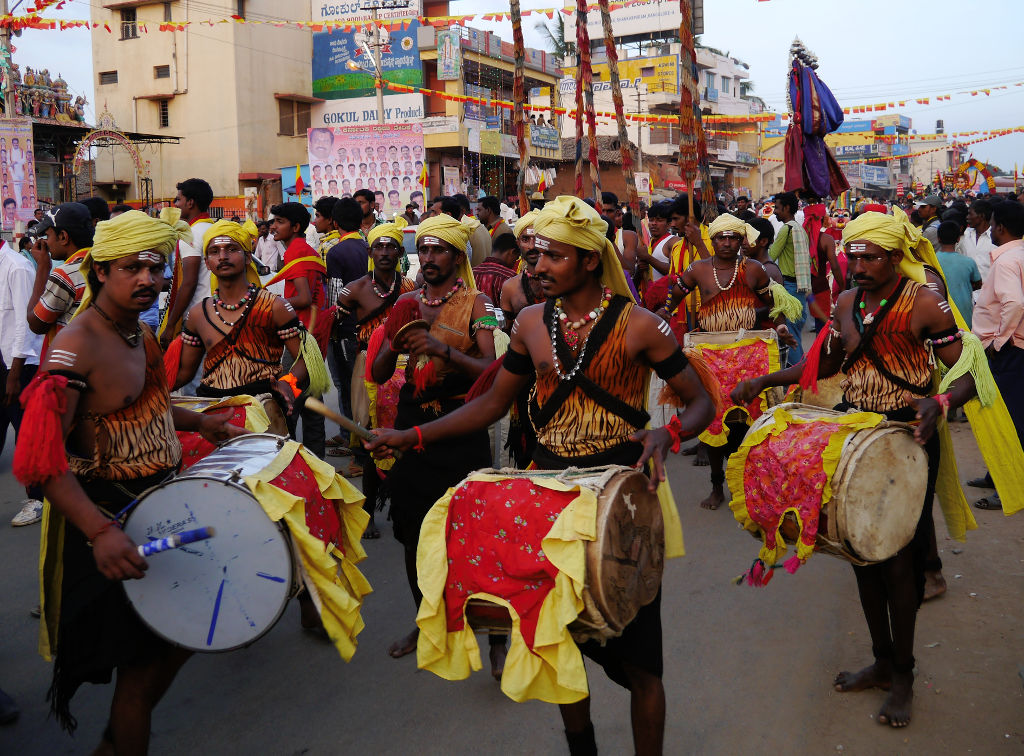 First night out at Kunigal we are treated with a street parade.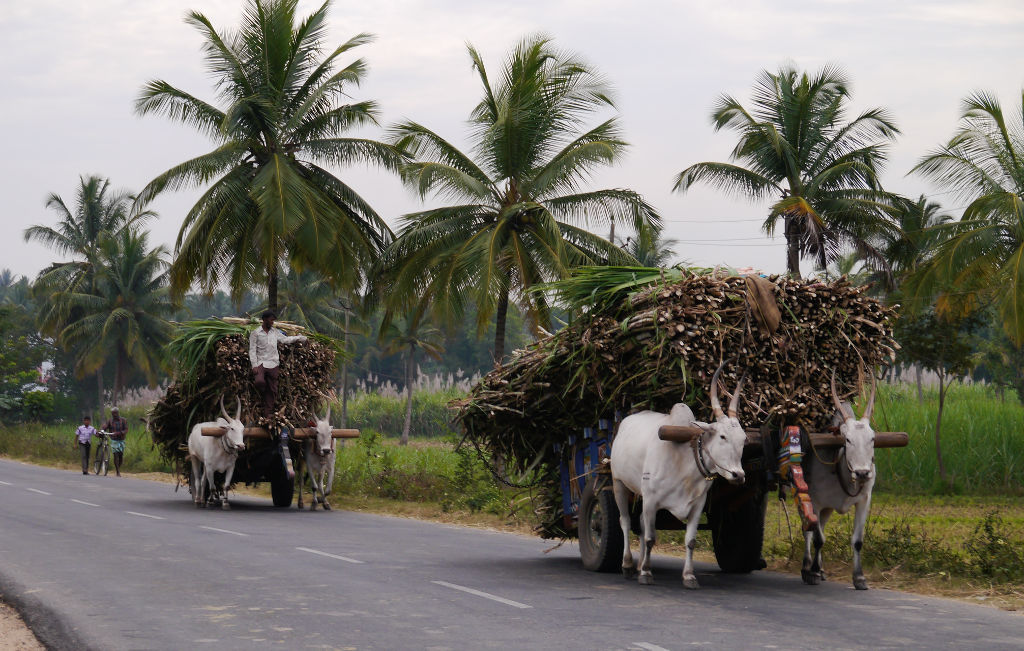 South India produces a huge amount of sugar. It is harvested by hand and hauled to processing by beasts. The heat needed in the local processing plants comes from burning the waste from crushing.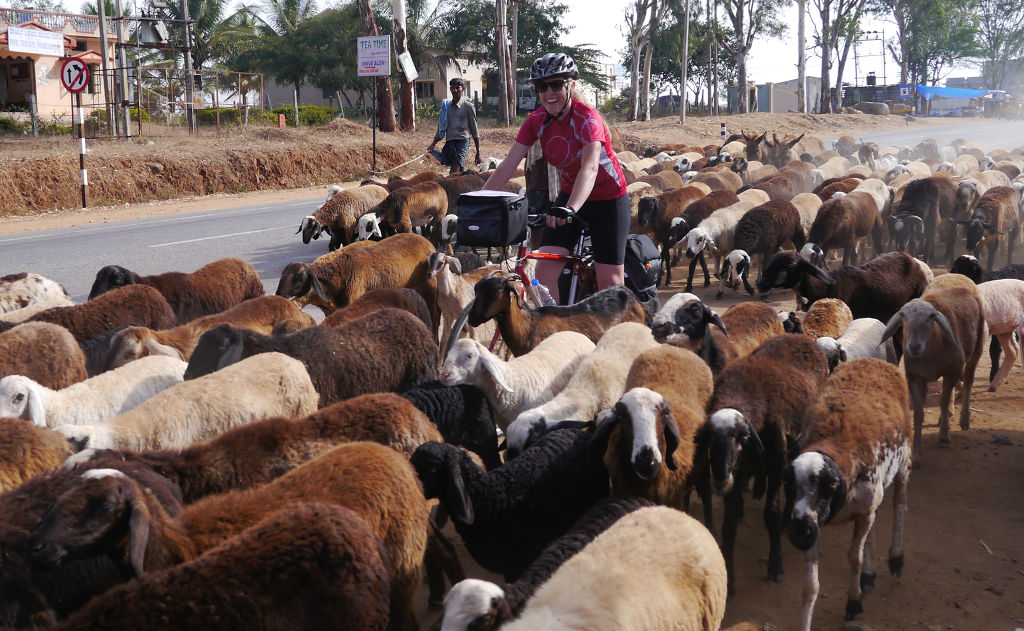 Lisa is demonstrating the consequence of not having a horn or bell on a bike tour in India. The rest of the bikes on this trip have horns. She's loving it just the same though.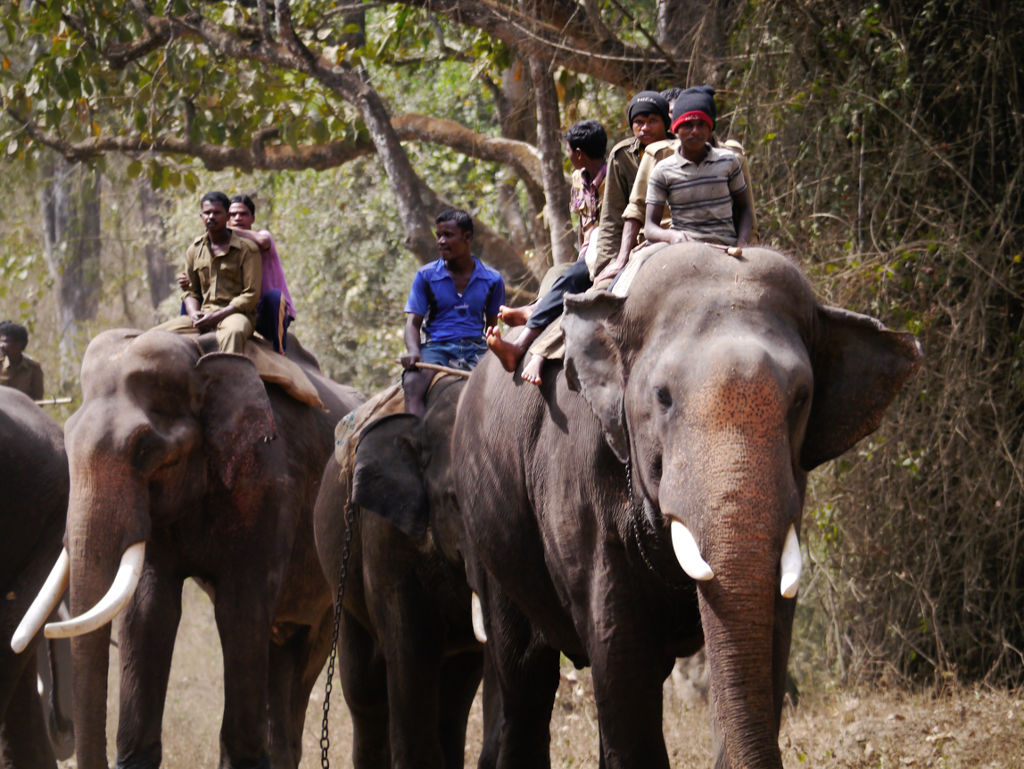 In Nagarhole (pronounced "nagarholay") national park, elephants are being used to clear some massive clumps of bamboo.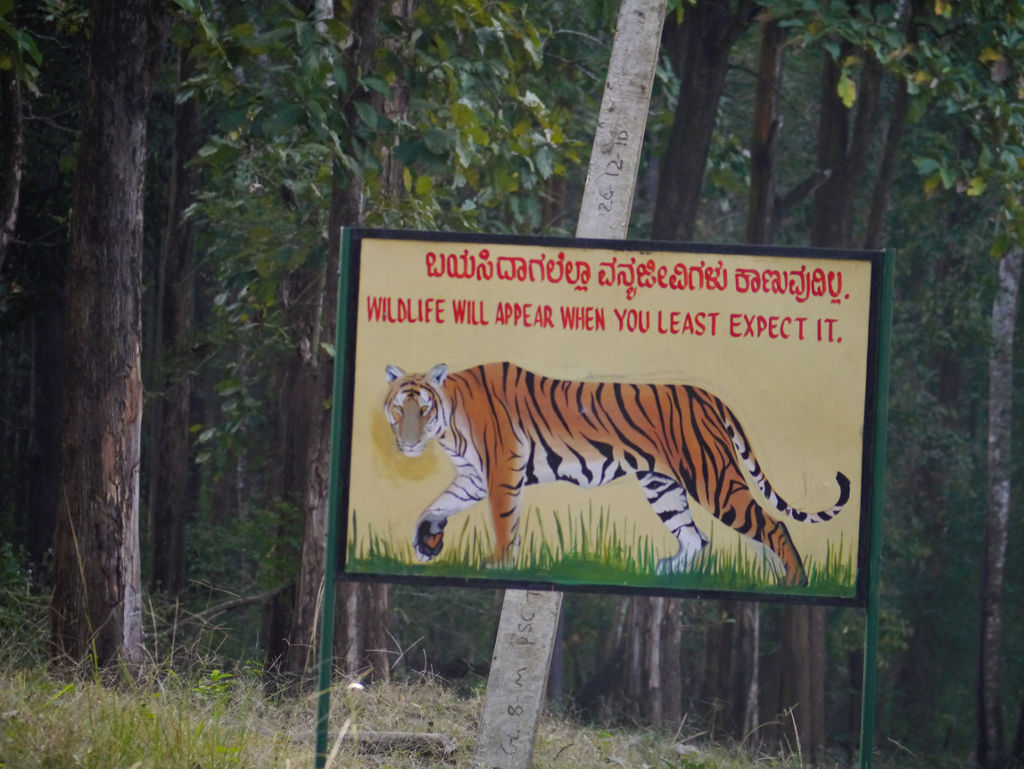 We scoot along in a tight bunch and get a bit nervy on the slower uphill stretches. Tiger attacks in daylight are rare though.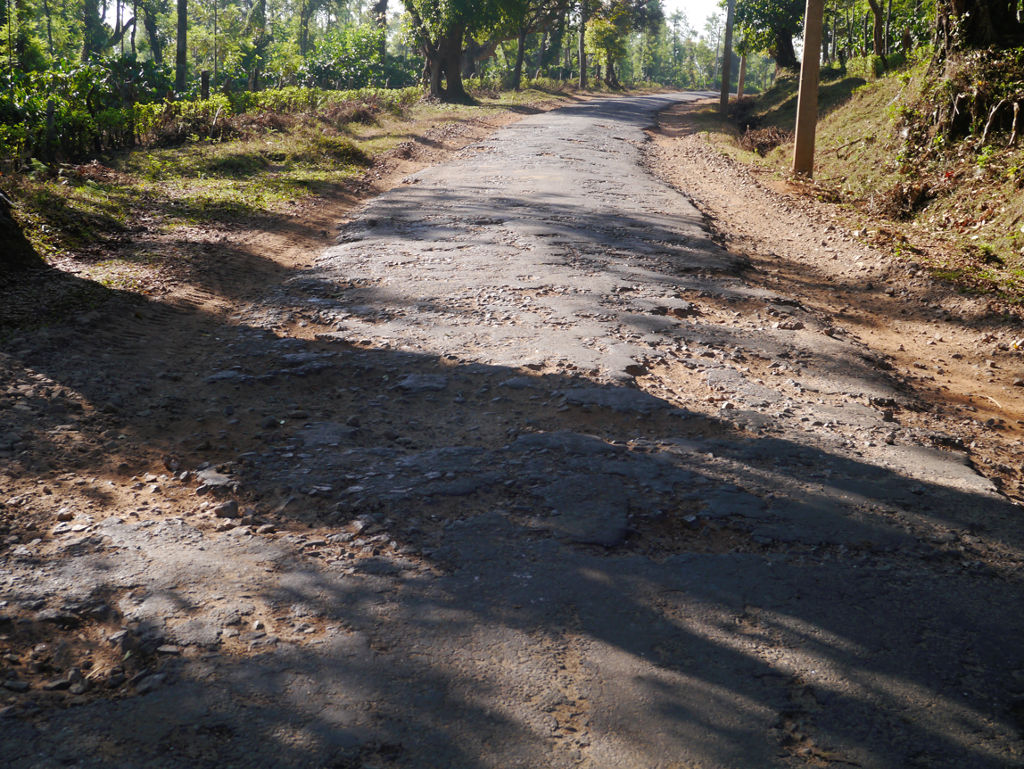 Especially in the border areas in India (in this case between Karnataka and Kerala) roads are poor. Four of the bikes have 700 x 35C Schwalbe Marathon. One has light 28C tyres and suffered a bit.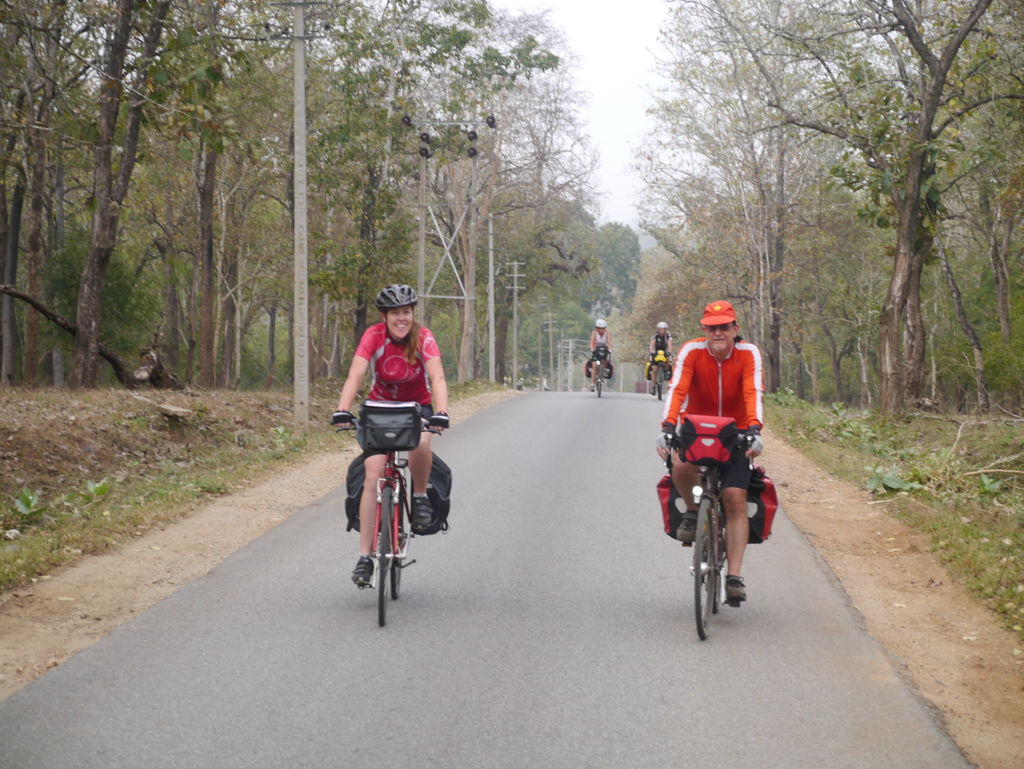 Now in Kerala proper and the roads improve. All of the punctures on this trip were on the touring bike with the lightweight tyres.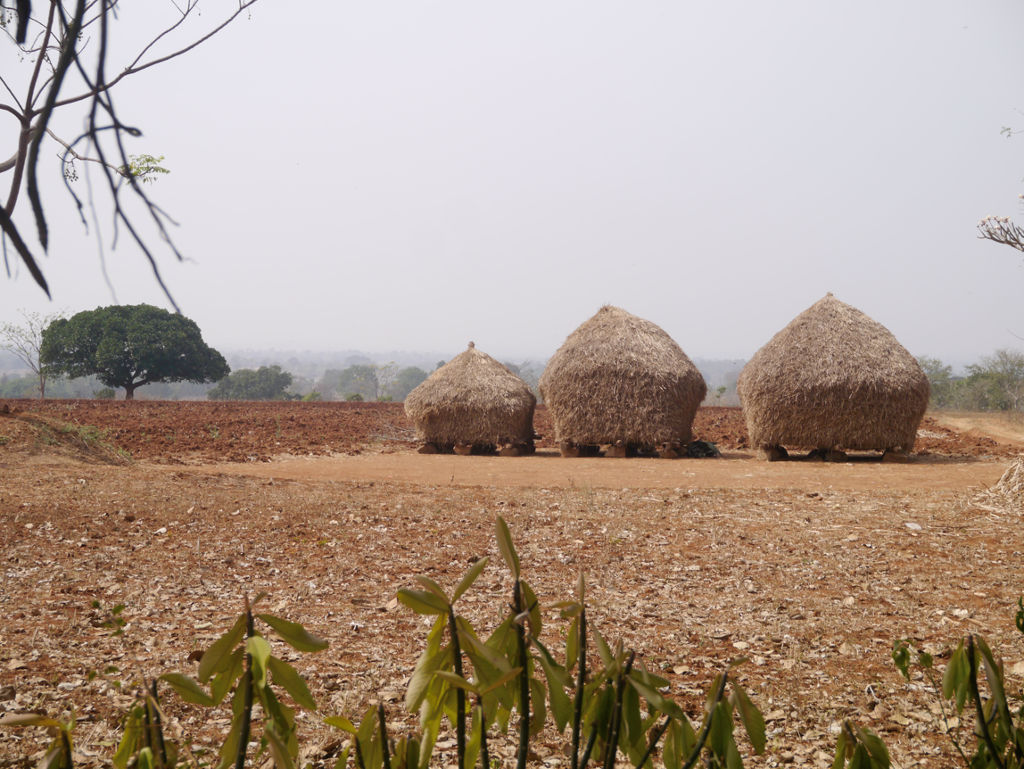 Back up on the Deccan. After crops are threshed the straw is stacked on platforms of boards sitting on rocks. The entire harvesting process, in most areas, uses no fossil fuel.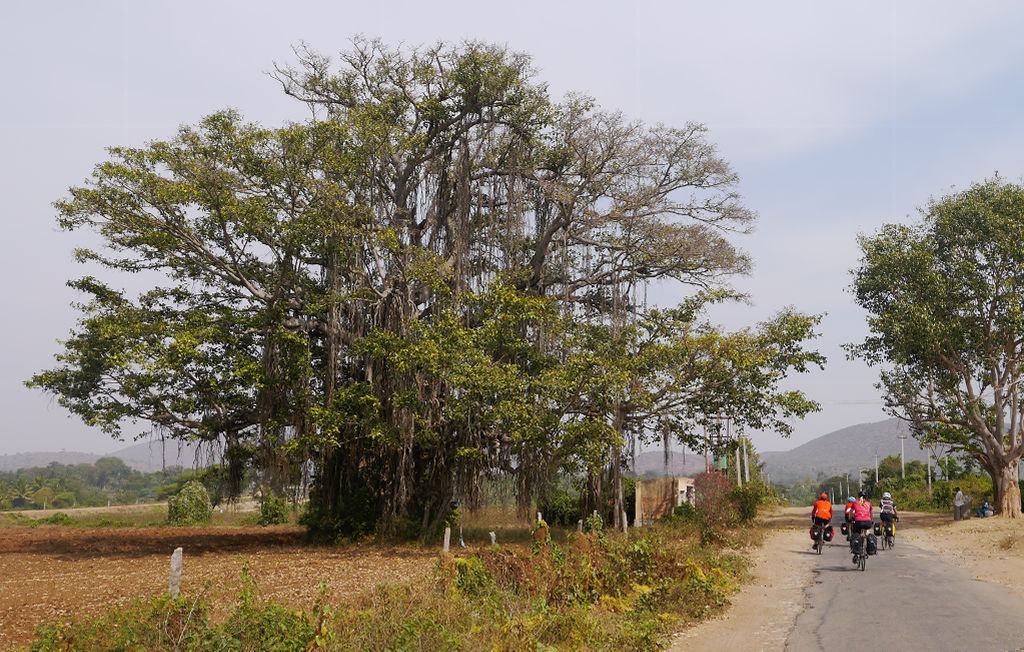 Classic peaceful south Indian scene, a delight to cycle tour through.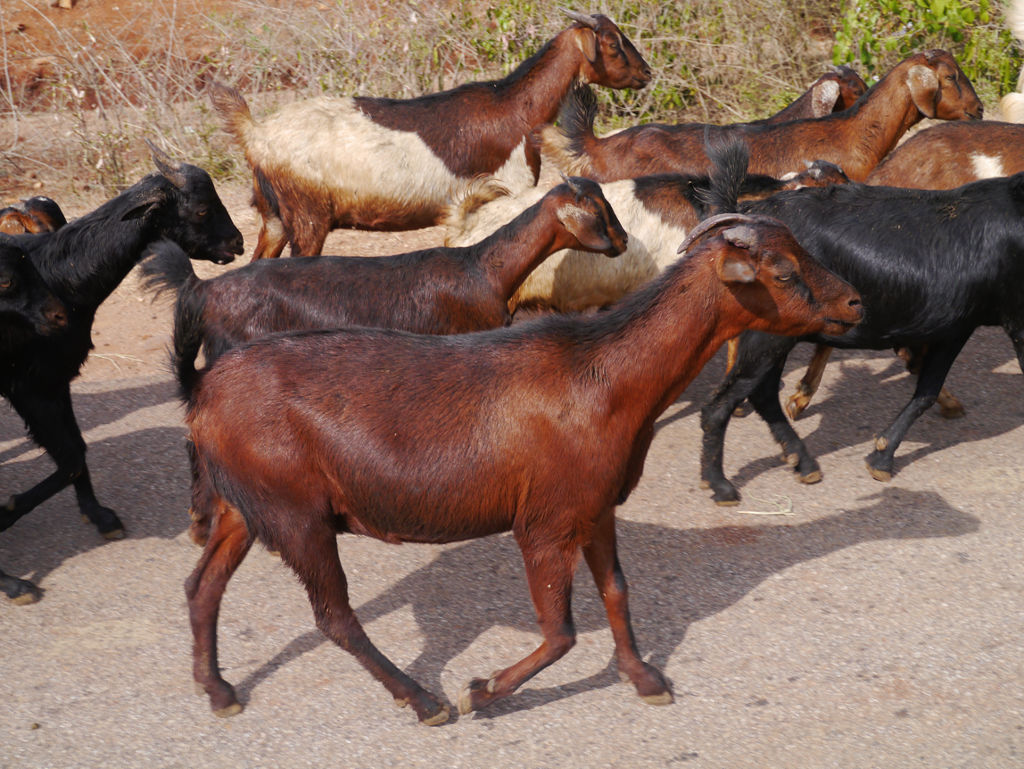 India raises the best goats you will find anywhere.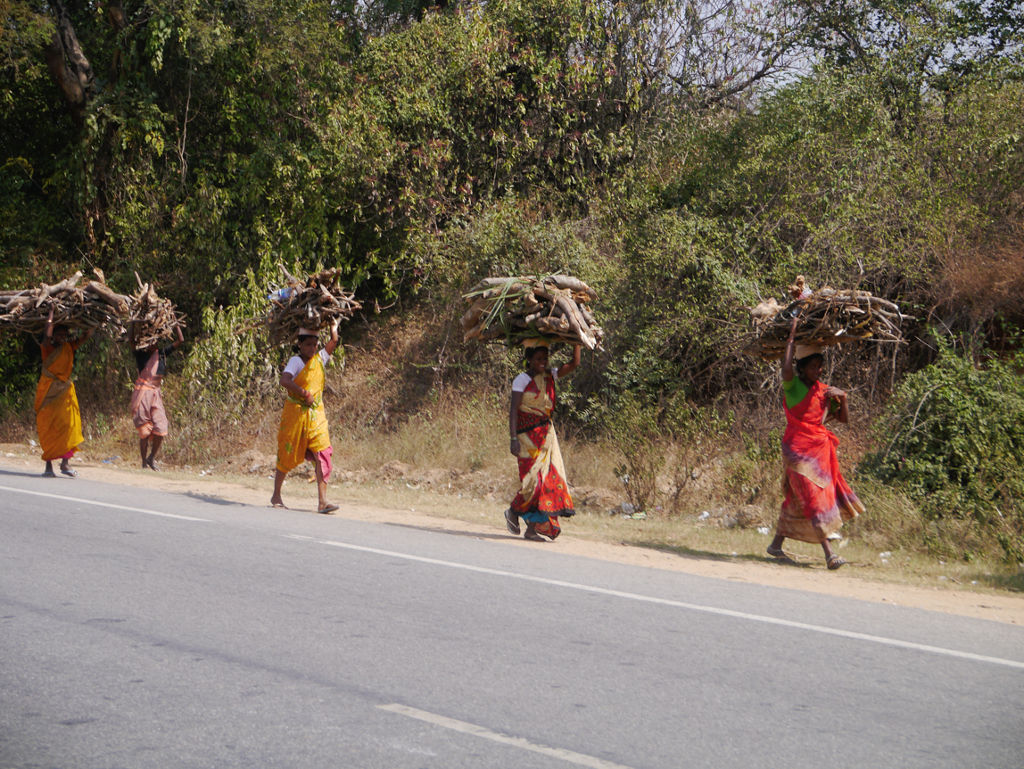 It's a still shot so not easy to tell but these women are jogging with heavy loads of firewood on their heads.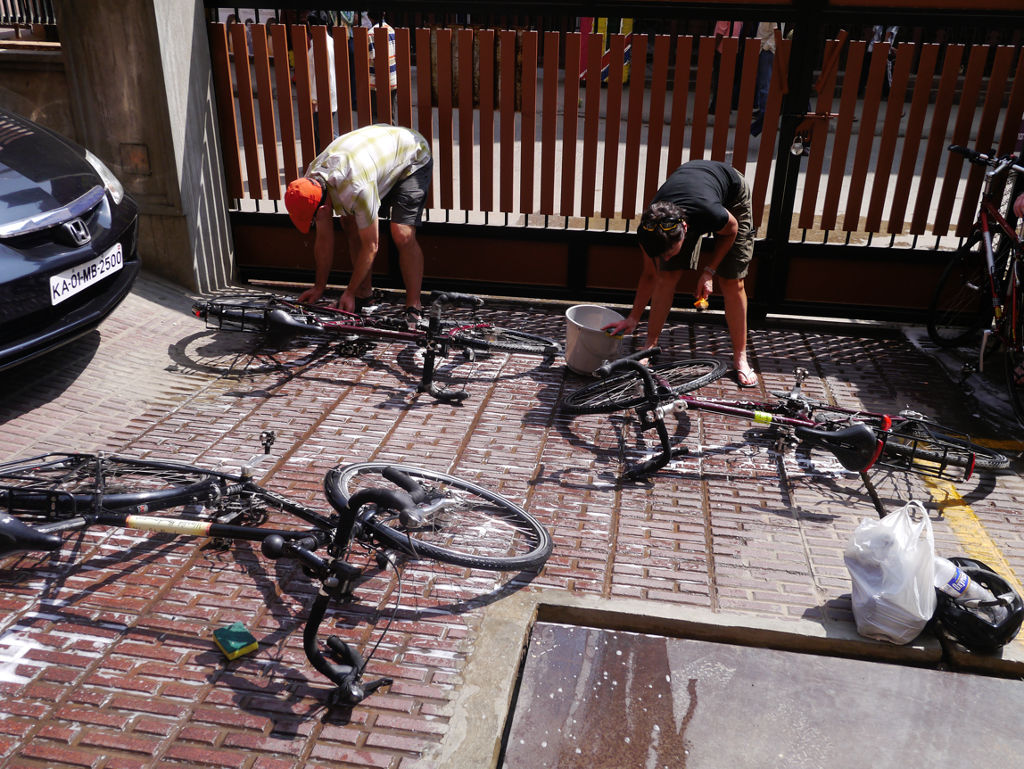 Back at Bangalore we are washing our touring bikes in preparation for the quarantine inspectors back in Australia. We have had our cartons in store at this lodging.