Shipping from Australia Has Begun
We started shipping out from the new factory in Tasmania three months ago.
This local assembly has allowed us to individualise our bikes a bit, but we don't want to overcomplicate things by having too many choices. There is no need to choose between good, better and best if it's all best.
The choices are:
tyre width
handlebars and
gearing level.
There are five frame sizes as well. In two of them, there is the choice of normal or lowered top-tube. We call it DTT (dropped top-tube).
Everything else is the same, however. We initially thought of having several model names but in the end, we decided there only need to be two: The Gibb for sit-up bars, and Swabia for drop-bars. We use codes to pick up the other differences. There are 112 bike codes altogether.
Because every bike is unique, it is packed individually. In this stage we can add an extra such as a front rack. We also offer Brooks leather products.
Working here is exciting; We feel much more involved with people making big decisions about their cycling futures.
Making our Packaging More Climate Friendly
We've been able to get rid of bubble wrap and polystyrene in our packing entirely. Apart from zip-ties, our packaging is all compostable.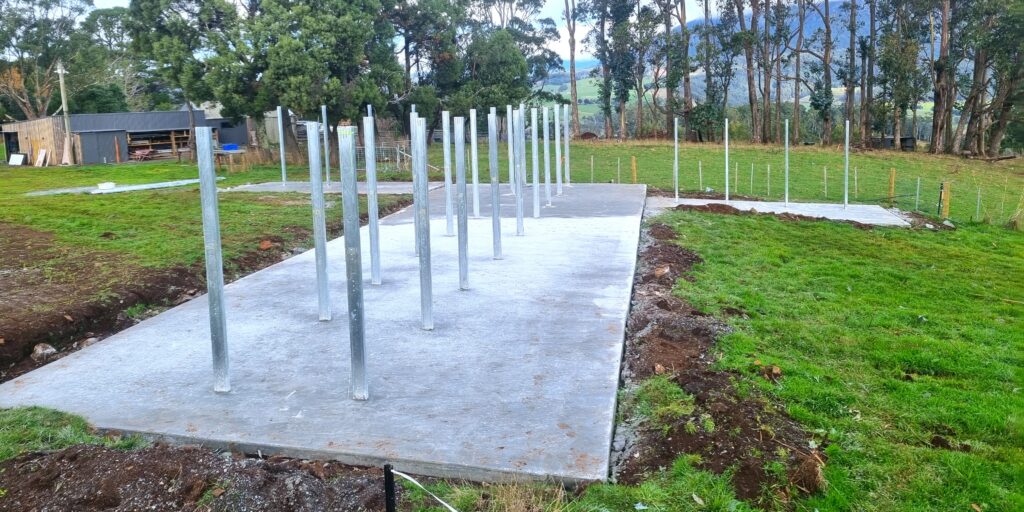 We are installing a 40Kw solar power system. That's the factory in the background.
Updates to Information on Our Website
Because we are not making derailleur bikes anymore, we have rewritten our article on gears. We also updated our articles on handlebars, brakes and wheels.
The advent of fast-charging for smartphones and power banks has done away with the perceived need to save power from the dynamo hub. Most phones can now be charged in about an hour. Ten years ago, that took all night. There were insurmountable problems around storing enough charge from the hub as it is only 6V3W. There is a tightly controlled hub standard and the output can't be changed. Most phone and tablets charge at 30W or more now.
This whole subject of integrated lights on bikes is important. This year we have opted for the top-level Busch & Muller IQ-X headlight.
Updates to Options
Baramind Bars with Suspension
After test-riding the 1,200km off-road Munda Biddi trail in Western Australia, we became interested in a softer experience for our hands. But we didn't want to have suspension forks. On another ride, in Europe in 2022, we came across the Baramind bars which are now appearing on several top-line European travel-bike brands.
These French-made handlebars use injected polymer mixture to manage vertical deformation. The bars flex downwards on impact but remain rigid when pulling up, so they absorb shocks downward but lock upwards to maintain good control of cycling direction. The idea is to provide comfort when you need it and control when you need that.
Brooks Leather Tape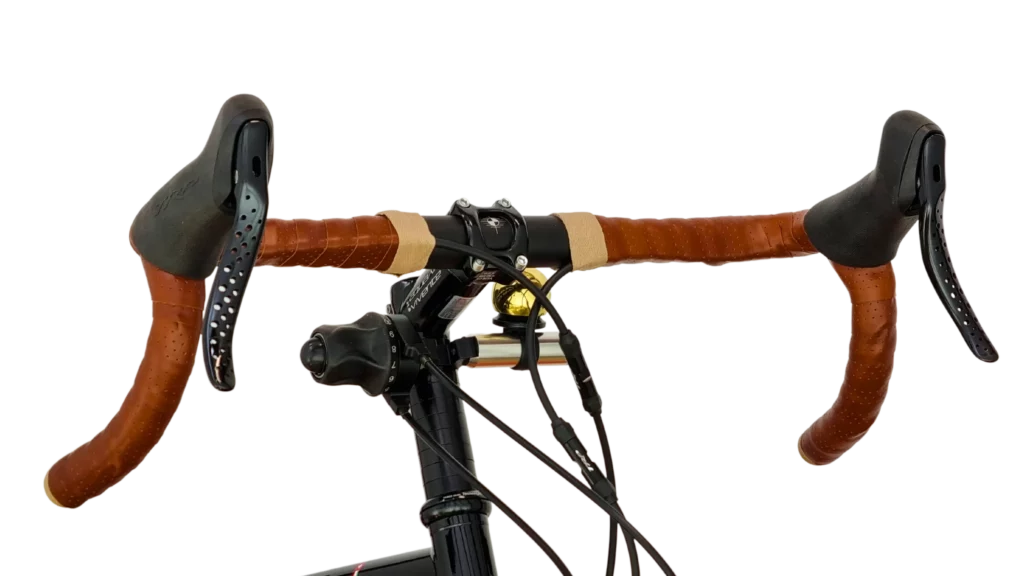 On both trekking bars and drop bars, grip and tape wears out and gets damaged over time. Brooks makes a really durable leather tape, and we are now offering it as an extra (fitted).
Repaints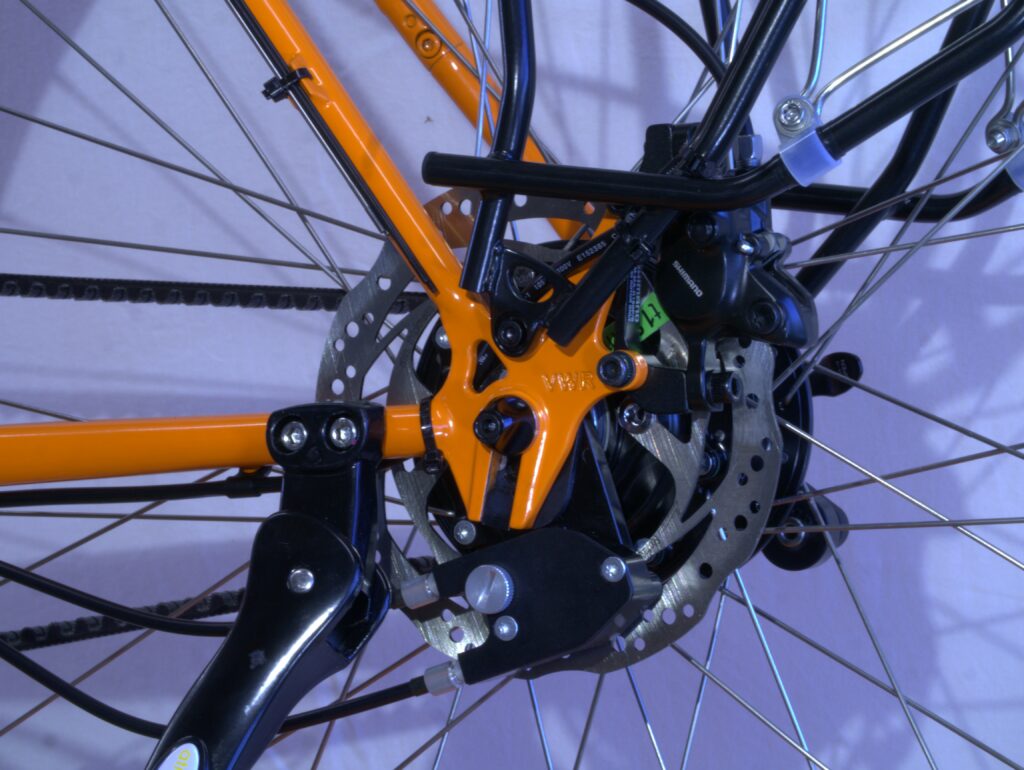 We are having all the frames painted gloss black over an electrodeposition (ED) black coating. This uniformity, of having one colour, helps the bike prices stay reasonable. It also helps us carry stock of spare frames and forks for many years. But not everyone likes black.
Now we have the option of blasting and repainting prior to assembly. Our local paint shop uses the Dulux Duratec range. Cost is around AUD500. So, if you're really stuck on the colour issue please ask about a repaint. The bike ends up with no decals but has our mark engraved on the rear dropout.
New Photography Studio
We set up a studio at the factory and have been pulling out bikes during production and putting shots in a gallery on the homepage of the website. If there is anything not there that you'd like to see, please just send a message.
We are bike designers and manufacturers. We are not a marketing company. At viventebikes.com, we depict, detail and explain what we have on offer. We avoid hype. The bike that you will come to rely on, behind the words and the images, is a machine. There can be beauty in the machine, but the design details are what it's really about.

Free Trade Agreements (FTAs)
When an Australian company has its bikes assembled overseas and imports them and then re exports them,, they are not covered by FTAs because they're not made in Australia. But through a happy coincidence, just as we have begun to make the bikes in Australia, new FTAs are being signed by our government. Vivente bikes are now duty free in the USA, New Zealand, Singapore, Japan, China, Malaysia, Chile, Peru, Korea and Hong Kong. More agreements are in advanced stages of negotiation, including with India and the UK.